Case Study
Pepsi connects to Thailand's passion for food to launch Pepsi Lime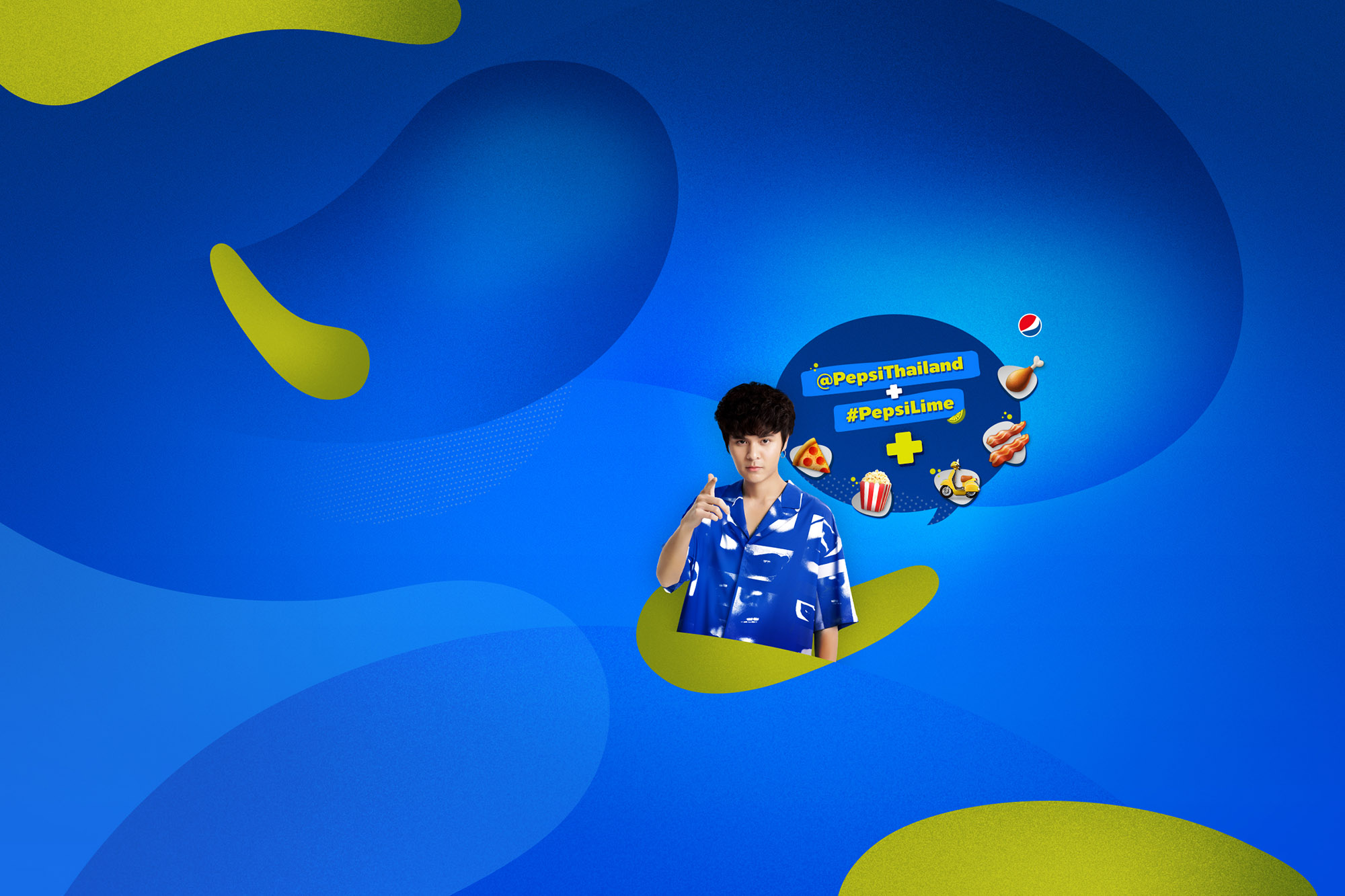 12%
lower CPM vs. industry benchmark
109%
outperformed volume sales target
Wanting to take a fresh approach to launch its #PepsiLime drink, Pepsi Thailand (@PepsiThailand) saw an opportunity to drive deeper engagement with audiences online by tapping into one of Thai consumers' top passion points: their love of food.
Using key insights about food lovers' conversations on Twitter, @PepsiThailand partnered with Twitter through an innovative launch campaign to boost awareness of #PepsiLime and strengthen associations between the Pepsi brand and the nation's love of food.
As a nation of food lovers, Thais love talking about food. In fact, food is one of the top most talked-about topics for Thai audiences on Twitter. Leveraging on this insight, @PepsiThailand partnered with Twitter to develop a launch plan to engage food lovers and put #PepsiLime at the centre of food conversations.
@PepsiThailand used key insights about what motivates Thai people online to maximise the launch of #PepsiLime. With food being one of the top three passion points for Thai audiences on Twitter, it developed a launch plan to get food lovers involved and get them talking about #PepsiLime.
The two-phase approach first generated hype and excitement around the launch, before driving deeper engagement through post-launch conversations with the innovative use of auto-responses.  
In phase one, @PepsiThailand used Promoted Trend and First View for a 24-hour takeover of Twitter's top trend list and priority access to people's first impression of the day. @PepsiThailand was able to reach its audience at a time when they were most receptive, which helped to create buzz around #PepsiLime and drive mass awareness on Twitter on launch day. To build on the buzz, @PepsiThailand supercharged the conversation with a custom emoji, which appeared every time audiences Tweeted #PepsiLime.
Phase two sustained the hype by using auto-responses to further engage audiences. When people liked a campaign Tweet, the Heart for Surprise (Auto Responder) served them with a special #PepsiLime promotion. While the Emoji Auto Response feature asked audiences to Tweet the #PepsiLime hashtag along with one of the five designated food-related emoji (
,
,
,
,
) in order to receive a special promotion linked to one of @PepsiThailand's restaurant partners. For example, if people combined #PepsiLime with the drumstick emoji
, they would get a KFC offer.
Drive mass awareness with Promoted Trend and First View.
Use the Heart for Surprise (Auto Responder) to sustain excitement.
@PepsiThailand capitalised on the excitement of the launch with a customised auto-response that offered audiences a special promotion for its new drink.
Use Emoji Auto Response to deepen engagement.
By using food-related emoji and promotions to serve fun auto-responses, @PepsiThailand deepened engagement and connected the brand to its audiences' passion points.
Thanks to an innovative phased approach, @PepsiThailand maximised the impact for the launch of #PepsiLime, achieving a total of 35 million impressions across the campaign. During the month of the launch, conversations around Pepsi and #PepsiLime soared with a staggering 6.9 million mentions across Twitter.
The campaign resulted in a significant impact on sales, with @PepsiThailand outperforming sales volume targets by 109% and gaining an additional 1% market share versus the same period the previous year. @PepsiThailand also saw an increase in the Brand Health Score, especially for the 'Goes Well With Food' attribute.
We've been active on Twitter for a long time, and we like how the platform enables us to gain valuable insight into our customers and target audience. The custom emoji we created for this campaign helped us engage with users in a fun, brand-specific way. We were also the first brand in Thailand to use the 'Heart for Surprise' feature, which helped us engage with users on an even deeper level.
Successful marketing efforts start with knowing your audience. Twitter's tools help you dig deep.
Reach your most valuable audience at scale when it matters most.