Celebrating Twitter's exceptional women: Meet Rose Bernauer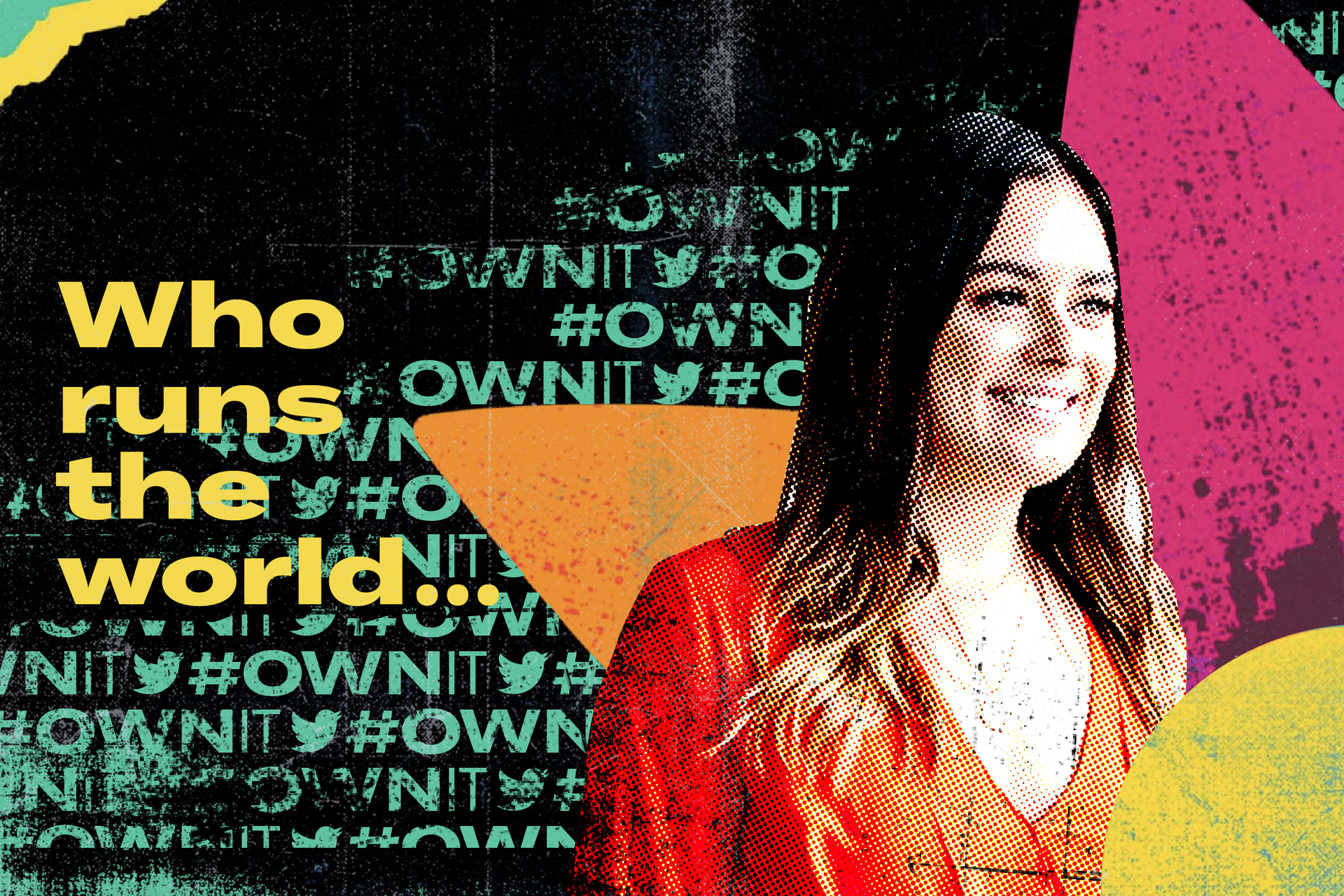 Leading women at Twitter share their stories and success.
At Twitter, we're committed to empowering women to share their voices, have control over their careers, and contribute to the business. In the latest edition of our 'Who runs the world' series, we're shining a spotlight on Twitter's Rose Bernauer, as she shares her personal experiences as a woman in technology, how organisations can set women up for success in their roles, and what women need to do to make their mark. 
What do you do at Twitter?
I'm part of Twitter's content partnerships team in Australia, working as a Partner Manager with some incredible partners across news, sports, and broadcasting. Every day looks pretty different as a partner manager — my work spans across education on new products and features, tech support, revenue sponsorships, and innovation. I'm lucky enough to help bring some of the most exciting global events to Twitter, while also providing on-the-ground support for individual publishers who enrich our Twitter experience every day.
How did you get into this type of role, and what about it excites you the most?
My role within Twitter has grown in line with the growth of Twitter's partner network. When I first joined five years ago, my role was split, with only a portion of my time spent supporting partnerships. Since then, we've seen our network expand and flourish — and now I'm part of the content partnerships team working on this stream of work full time. Seeing the growth of our partnership network and the impact it's having on our platform and offerings — and being part of that journey — has been incredible.
I love working with partners who are constantly testing the limits and are not afraid to try something new. They challenge me to think differently every day and reimagine what's possible. It's such a privilege to work so closely with our partners who are making inspiring content experiences possible for everyone in Australia —  and what excites me the most is never knowing what's coming next! 
What project are you most proud of?
A recent standout campaign has to be #Tokyo2020 with Seven West Media. The pandemic threw a curveball that was going to completely change the way people were going to interact with one of the world's biggest sporting events.
Working with Seven West Media, we were able to bring the games into the homes of Aussies and serve up the biggest moments for fans 24/7. When the Kookaburras went into a shoot out, or as the epic seven-person shoot out of the men's golf bronze medal unfolded, both after 10pm AEST, fans were able to find all the highlights at @7Olympics and follow in real time, only on Twitter.

Twitter is 'the roar of the crowd' and the Olympics really was a time where we could see that.
What's the most important leadership skill to have? 
Be authentic and listen.
I know it sounds simple, but there's so much value in this that's often overlooked.

Authentic leaders forge genuine connections, nurture positive relationships, and build trust with stakeholders. Obviously working within the partnership team means that relationships are everything for me. I know that when I'm authentic, I can build genuine relationships with our partners — and that's when we can do our best work together. The same goes with the team internally.
Listening is another really important skill. Leaders need to be open and willing to hear all kinds of perspectives, including from people who may challenge their views. This is key to learning, adapting, and growing.
What challenges have you faced in your career, and what tips do you have for other women?
It hasn't always been easy knowing how to take charge of my career progression. This uncertainty is something that a lot of women face. It's important to not just understand what skills you can bring to an organisation, but also how and where you can apply those skills.
My advice for women who want to understand their true potential is to connect with as many people as possible in the industry. This will help you grasp the nuances of the market, elevate your expertise, and find the best ways to apply your skills. It's also important to surround yourself with people who are different to you, as it will open your eyes to better ways of doing things and lead to better outcomes. 

Luckily at Twitter, we have strong leaders who are actively involved in employee development. They understand that providing learning and upskilling opportunities help keep people happy, engaged, and performing at their best. It's really helpful that our leaders proactively share their perspective on how we can add value to the business and what avenues there are to advance our career. 
What can companies do to create an environment that sets women up for success?
If I look at what we're doing at Twitter, transparency is key. Something that Twitter does really well internally is being open about our pathway to becoming a future leader, what positions are available, how many women are in leadership roles, and the company's goals for diverse leadership. 
Twitter has been on a journey to becoming the world's most inclusive, diverse, equitable, and accessible tech company. And that path starts with building a workforce that reflects the diversity of the amazing people who use our service every day. 

Other companies need to do the same.

It's not enough to pay lip service to diversity and inclusion, companies need to hold themselves accountable to ensure they're taking the right steps and making a meaningful difference. At Twitter, we've announced our new 2025 goal for at least half of our global Tweepforce to be women. And to help drive leadership accountability, our executive team's annual compensation will be tied, in part, to their contributions toward meeting workforce representation targets.
How has the industry changed since you first joined Twitter and what are the top trends you're seeing?
We live in an era of immediacy — whether it's online shopping, streaming our favourite shows, or getting food delivered to our door with the click of a button. The world moves so quickly and the focus of consumers has shifted in line with that. People are used to having what they want served to them in real time, and that has impacted their expectations.
More and more people are coming to Twitter knowing that it's the place to find out and engage with what's happening now. When you consider the likes of Naomi Osaka and Simone Biles bypassing the traditional press conference to address their fans directly on Twitter during the Olympics, it's clear that Twitter has helped answer the call for immediacy for people who want to feel closer to the action.

Another big driver of this has been an increase in premium live content from our top partners in Australia. During big sporting moments, like the Australian Open in 2021, Twitter was the go-to place to watch the action live, with fans getting a front-row seat by tuning into the Australian Open livestream. 
What do brands need to do to get the most out of these trends?
To tap into our fast-paced world and find relevance in immediacy, brands need to learn to listen and lean.
I mentioned before that a key aspect of leadership is the ability to listen — well, the same goes for brands. The world is constantly changing and consumers are vocal about what they want and what's important to them. Brands need to listen to that and lean into what matters to their audience.

When people call out social issues — like inequality, environmental challenges like high carbon emissions, or global movements like those around diversity and inclusion — they want to align with a brand that reflects their values.

Brands need to build cultural relevance by raising their voice and joining or leading important conversations. There are plenty of opportunities to stay connected to what's happening and engage with an active, receptive audience.
What tips do you have for brands who want to create a diverse and inclusive brand voice?
This is something that I'm exploring with our partners on a daily basis — helping them better amplify, advocate for, and connect with diverse communities.
The first tip is don't shy away from difficult conversations. Take a stance, speak up, and make sure your message is heard. It's important for brands to have a point of view and express it. Consumers will respect you all the more for it. They want brands to show they care, that they're present, and that they're listening to what matters to them.  

We introduced #TwitterPrism to encourage and enable our advertising partners to create campaigns that are rooted in culture and centre around diverse, intersectional voices. It's important for us to help our advertising partners develop more inclusive marketing strategies and channel media dollars into diverse and historically excluded communities.

By making more people feel seen, heard, understood, and represented, you'll be able to build genuine relationships and brand loyalty. 
If you were to run the world, what's the first thing you would do?
I would do everything I can to help women achieve financial independence and security. While we're making progress in addressing issues around gender imbalance, unfortunately financial inequality continues to exist across wages, savings, loans, superannuation, and employment. 
But women are worth more and deserve equality.

Plus, financial equality is not just a right, it's also good for business and the broader economy. When women are financially empowered, they invest more into society, into local communities, into their families, into companies, and into their own business ideas. 

From policies and education to cross-sector partnerships and beyond, I would ensure women have the skills, resources, support, and opportunities needed to compete equitably in markets, as well as achieve their financial goals. 

But in truth, the responsibility of reaching equality for everyone does not sit with one person; it's something we all have to do together, with people from different backgrounds, different perspectives, and different skill sets. Our world is beautiful because it's diverse, and the way we run it should always reflect that.