Celebrating Twitter's exceptional women: Meet Emily Foat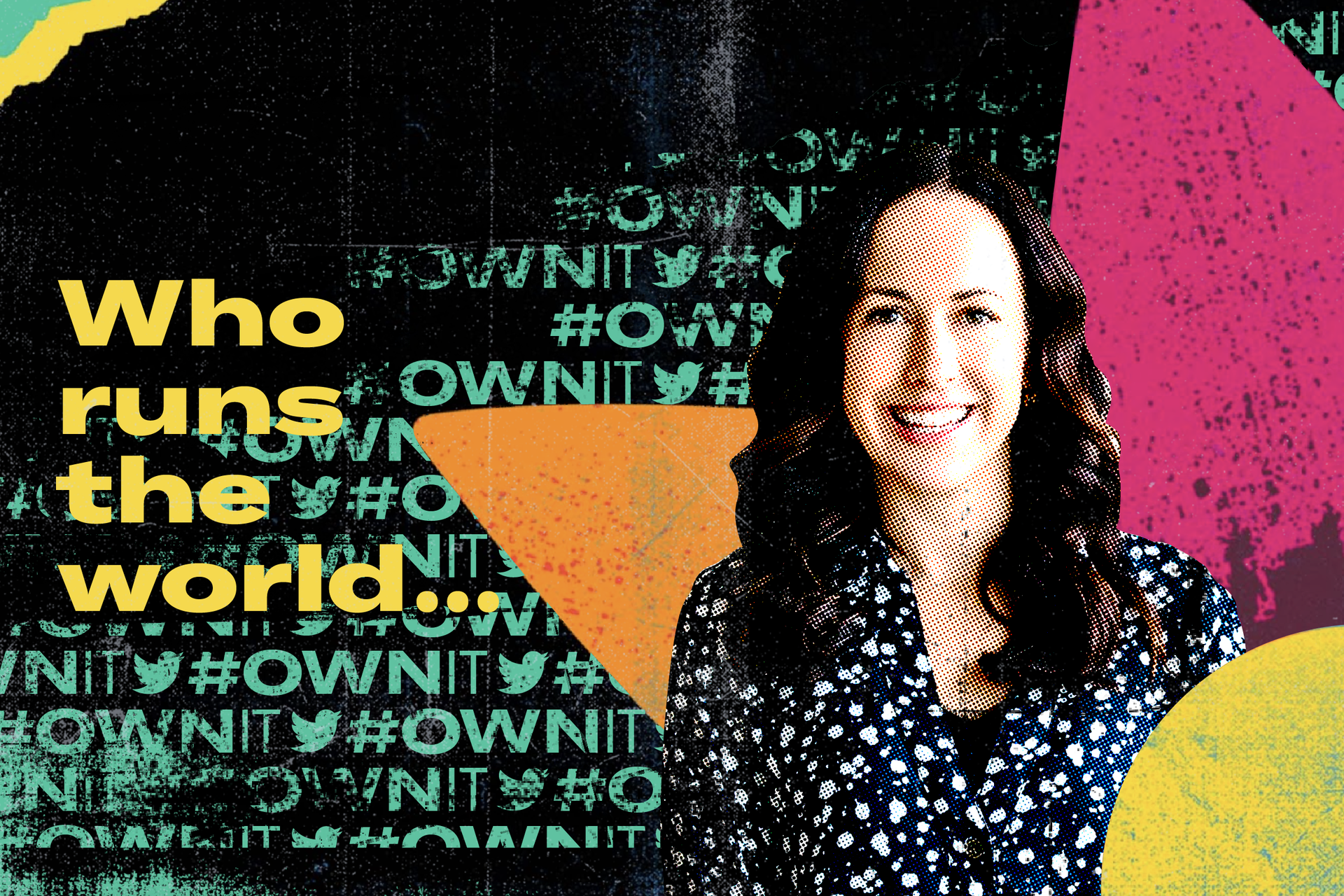 Leading women at Twitter share their stories and success.
At Twitter, we're committed to empowering women to share their voices, have control over their careers, and contribute to the business. In the latest edition of our 'Who runs the world' series, we're shining a spotlight on Twitter's Emily Foat, as she shares her personal experiences as a woman in technology, how organisations can set women up for success in their roles, and what women need to do to make their mark. 
What do you do at Twitter?
I am the Head of Agency Development at Twitter Australia. In this role, I have the pleasure of partnering with our key agency groups to develop and execute commercial partnership agreements and enhance the capability of agency personnel via education programs. In doing so, I work as a conduit between a number of internal and external stakeholders, and departments both locally and globally to uncover unmet opportunities
How did you get into this type of role, and what about it excites you the most?
Despite existing in other markets, this role was a newly created position within Australia in 2020. I was drawn to this area of our business as I really enjoy partnering with key media agencies to develop and deliver mutually beneficial outcomes across research, education, and trading.  What excites me the most is that this area of the business is fast paced and rapidly evolving —  no two days are the same.
What project are you most proud of?
Our partnerships with IPG and Group M delivered two key thought leadership research pieces that I'm really proud of. These include Impact of culture: What it means for brands today and Secrets & lies of language: The new rules of the game. There were some really fascinating insights drawn from this work. For example, the Impact of culture study found that Australians expect brands to be actively involved in culture — and that perception of involvement in social issues, events, and trends is almost as important as positive brand reputation. This is really powerful information, and through our agency partnerships, we've been able to educate marketers about these insights to help them make more informed and strategic choices. 
What's the most important leadership skill to have? 
Empathy. Being a leader is about taking care of people. This means being considerate of everyone's unique situations and circumstances to ensure everyone can work together. Practising empathy as a leader ensures everyone's needs are being looked after, so they can work together harmoniously. Over the last couple of years, we've all faced challenges around health and wellbeing, so being empathetic towards others goes a long way in helping people stay resilient and thrive during challenging times. 
What challenges have you faced in your career? 
As a working mum of two, managing work and home life has definitely been challenging. Upon returning to work from maternity leave, I felt like I had lost confidence in my professional ability, while at the same time experiencing 'mum guilt' around not being there enough for my kids. 
More recently, as the pandemic unfolded, I put myself under a lot of pressure and felt that I was doing an average job of being a homeschooling parent and an employee. I think a part of it is that we're working from home so often that our kids have the impression that we work all the time. I was waking up with anxiety around how I was going to get through my day. 

But I'm confident that this is now behind us and I'm thankful for the lessons that we've had to learn around grit and resilience.  

I am also the Twitter Parents lead for Australia, a business resource group for Twitter employees, which allows me to bring my true self to work, as well as connect with and advocate for other working parents to ensure they feel supported and can achieve a better work-life balance. 

What can companies do to create an environment that sets women up for success?
It's important for companies to have a diverse leadership team that's representative of the communities we impact. Bringing together people with different backgrounds, experiences, and perspectives add a lot of value when brainstorming, problem solving, and innovating — ensuring everyone's interests are being taken into consideration.
How has the industry changed since you first joined Twitter?
We've seen fragmentation across screens and the way people consume information and media. If I think about my kids, very rarely do they watch traditional linear TV — they prefer to consume media on demand, via a tablet or other device. As new devices and channels emerge, so too do new ad formats. 
When I first joined Twitter in 2014, we had only two ad formats: Promoted Accounts to grow your followers and Promoted Tweets to drive engagement. Our product suite has broadened substantially since then, with everything from app installs to multi-destination carousels to our suite of Takeover products. 

What are the top trends you're seeing in the industry at the moment?
Big stuff happens on Twitter. People talk about important issues, they challenge institutions and brands, and they aren't afraid to speak up. They use Twitter as a vehicle for change. 
One of the top trends we're seeing is around sustainability. Consumers demand more from brands — and in some cases, they expect brands to play a similar role to local, state, or federal governments in addressing sustainability challenges. It's not enough to just produce and market cool or functional products and services. Brands need to do good — and they need to do it authentically.
As an example, #TwitterSustainability was formed in 2021, aimed at developing a unique, long-term strategy to help address the more pressing sustainability challenges and opportunities. As part of our efforts, we released the Twitter Global Impact Report and signed a pledge to demonstrate our commitment to accelerating sustainability efforts and helping pave the way towards net-zero carbon emissions. 

The other major trend we're seeing is a greater emphasis on diversity and inclusion. This is evident in how brands are marketing themselves — they're highlighting how they actively support different communities and diversity and inclusion initiatives. It's also evident in how and where brands buy and plan their media to connect and communicate with their audiences. 

What do brands need to do to get the most out of these trends?
Listen, learn, and talk. Twitter is a fantastic listening tool for brands to learn about what consumers care about, what they're saying about pressing issues (such as sustainability), and what they think about brands. The learnings can then be used to connect and communicate with audiences in a way that will have a genuine impact. 
What tips do you have for brands who want to create a diverse and inclusive brand voice?
Brands need to create content that truly reflects the communities they serve. For example, in video, brands have the opportunity to amplify voices that are historically underrepresented and honour people from all kinds of backgrounds. But, importantly, to create a diverse and inclusive brand voice, you need to live by those values inside your organisation. Otherwise, it won't come across as authentic. 
If you were to run the world, what's the first thing you would do?
No person should run the world alone. I would bring together people from all walks of life so we can work together on making the world a better place to live in for everyone. 
 
Learn about the other exceptional women doing big things at Twitter. Meet Nicole Cadiz.