Through the use of conversational video ads, @Toyota made the campaign a two-way conversation.
Help users generate content.
The OOH activation showcased people's creativity and personality, and created significant positive engagement with users.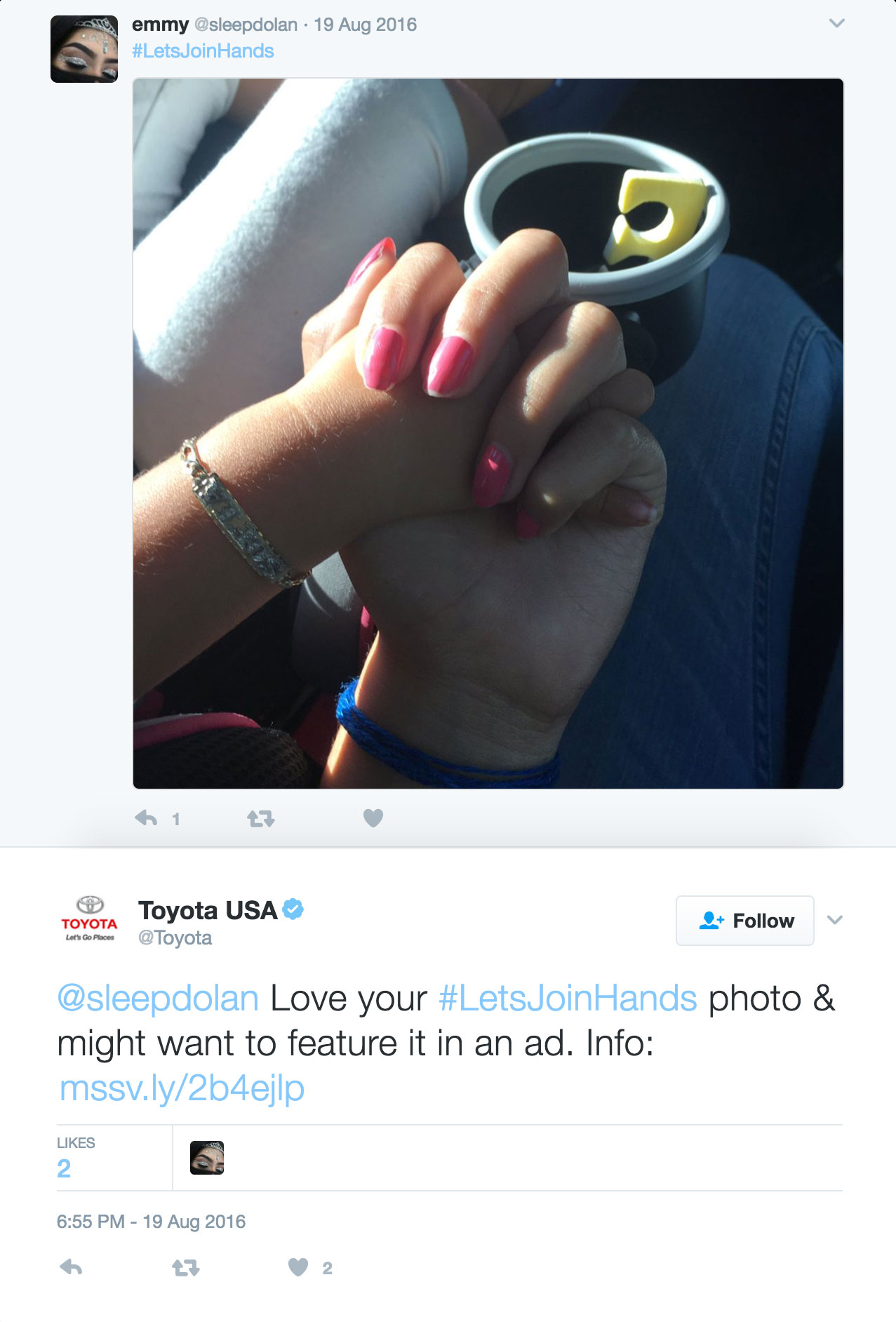 Create positive brand association.
@Toyota">@Toyota created strong brand association with the campaign by curating and promoting this user-generated content.

@Toyota made sure to thank all contributors for its contribution, creating significant positive sentiment for the campaign.

Solutions used
Expanding reach
Tweets are everywhere. And this enormous, international real-time reach is within your brand's grasp.