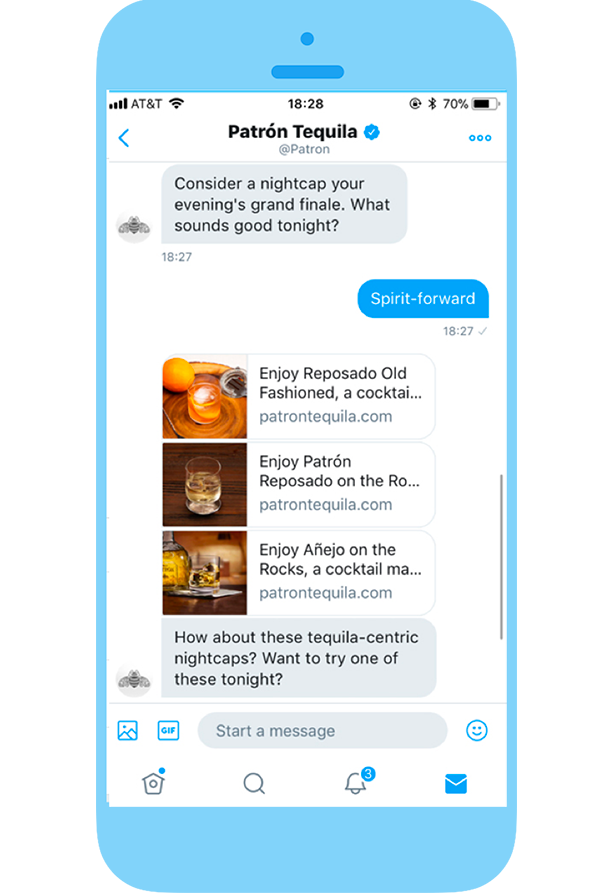 Provide curated access to existing and new recipes.
As conversations with Patrón live in Direct Messages, consumers could easily keep track of their favorite recipes and find new ones simply by re-engaging with the chatbot from their Direct Message inbox.

We launched the Bot-Tender to provide fans with a unique way to have more one-on-one conversations with our brand. The Direct Message Card successfully drove awareness of the Bot-Tender. We exceeded our goal for the number of recipes served by more than 2x and increased Direct Messages by 40X per week, on average.
Solutions used
Expanding reach
Tweets are everywhere. And this enormous, international real-time reach is within your brand's grasp.