Expect More, Pay Less. Sharing that #TargetFeeling. Got a guest service question? @AskTarget
Engagement creates emotional attachment.
The public nature of Twitter means that interactions are visible to all users, and a customer's problem being solved or a witty, fun interaction can create a positive view of a brand. Connecting with people creates an emotional attachment that can positively impact people's willingness to pay.  

Engagement reaches less frequent shoppers.
A well-managed Promoted Tweet campaign that engages users can encourage even infrequent users to shop: @Target created an 8% increase in shopping intent amongst those who shop only once a month with Promoted Tweets, according to a Nielsen study.*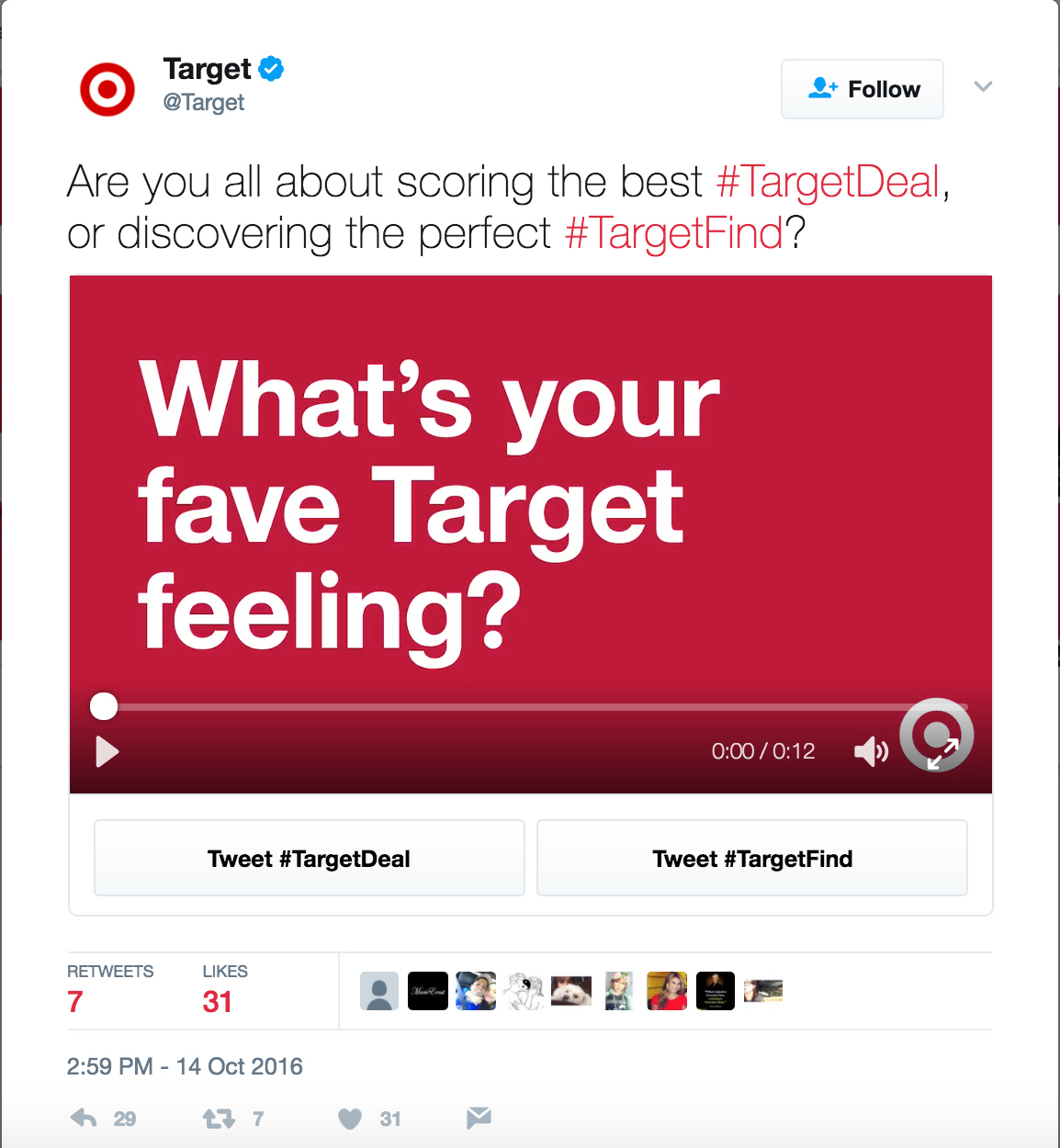 The research demonstrates that the most effective formula for building positive brand sentiment is Promoted Tweets plus interaction. Promoted Tweets that encourage users to respond and a brand that responds to these Tweets create positive associations with the brand much more effectively than promotion alone.

Solutions used
Audience insights
Successful marketing efforts start with knowing your audience. Twitter's tools help you dig deep.