#PeopleofEarth, from the executive producer of The Office, introduces you to an alien abduction support group. And to aliens. Stream episodes on the TBS app.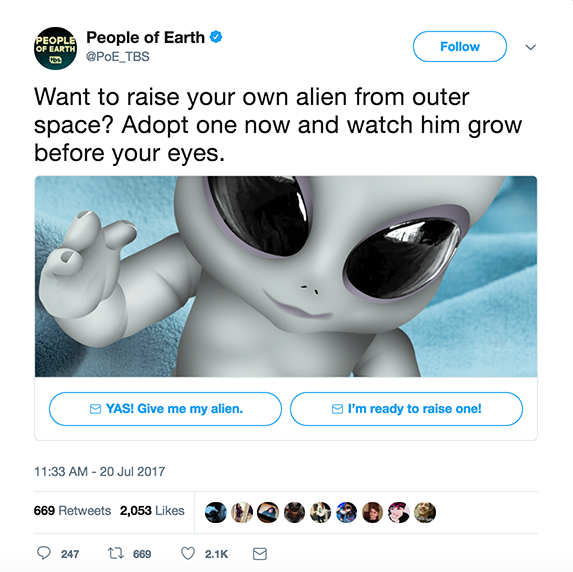 Get attention from a relevant audience.
TBS used Twitter's robust targeting options to find the right people who would be intrigued by the experience. TBS used video in the Direct Message Card to grab people's attention and clever, alien-themed calls to action to entice people to tap through and engage in a one-to-one conversation.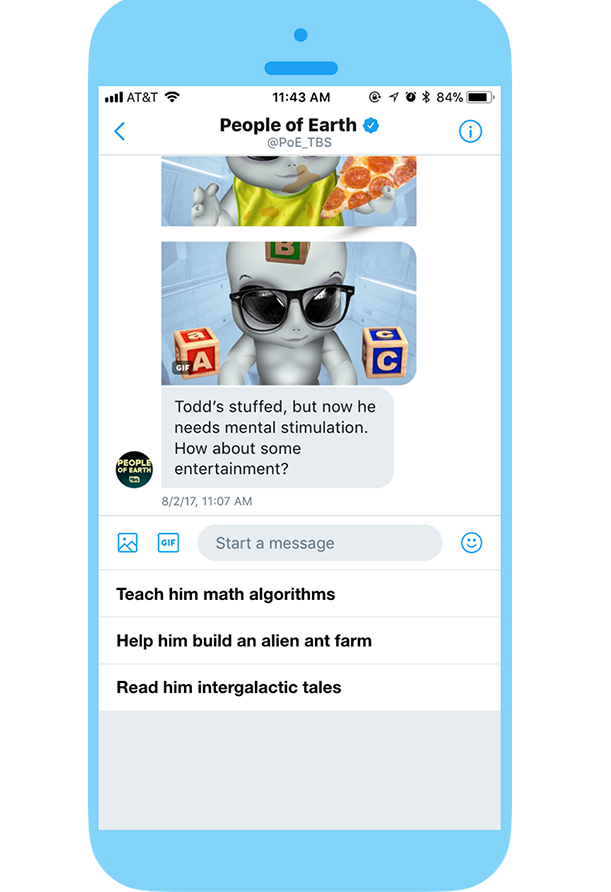 Create (inter)stellar engagement.
Within the Direct Message, a welcome message introduced these unconventional parents to their alien, quick replies helped the parents select options to take care of their alien, and custom GIFs brought the alien to life.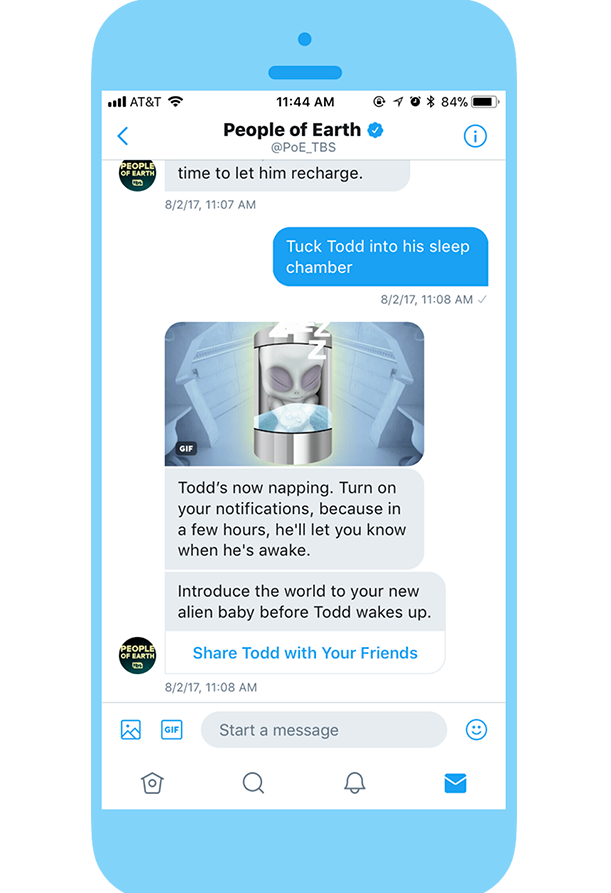 Turn adoptive alien parents into advocates.
The chatbot also provided proud parents the ability to introduce their new alien baby to the world. The chatbot made it easy for them to Tweet about their new alien to their followers, inspiring even more people to adopt one of their own.

Solutions used
Audience insights
Successful marketing efforts start with knowing your audience. Twitter's tools help you dig deep.