#PeopleofEarth, from the executive producer of The Office, introduces you to an alien abduction support group. And to aliens. Stream episodes on the TBS app.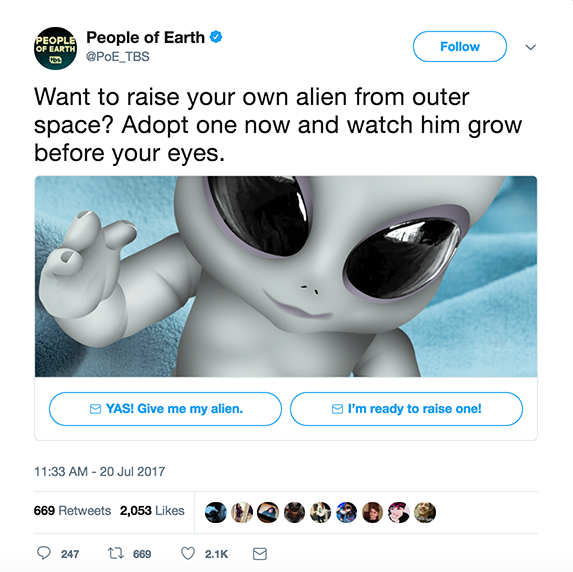 Get attention from a relevant audience.
TBS used Twitter's robust targeting options to find the right people who would be intrigued by the experience. TBS used video in the Direct Message Card to grab people's attention and clever, alien-themed calls to action to entice people to tap through and engage in a one-to-one conversation.

Solutions used
Audience insights
Successful marketing efforts start with knowing your audience. Twitter's tools help you dig deep.