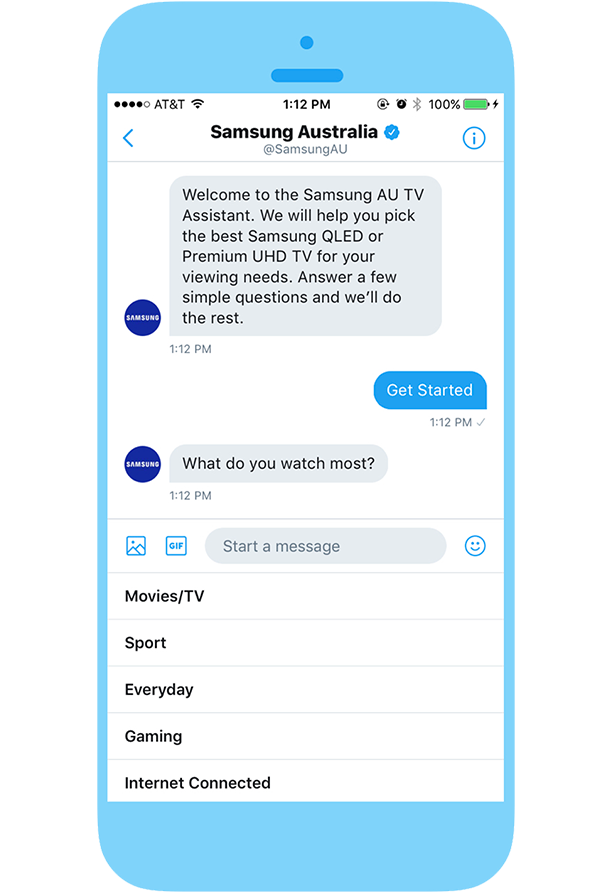 Create a customized experience at scale.
In order to build an experience that could make recommendations at scale, Samsung created a chatbot that could have automated conversations. The chatbot used a welcome message to greet people and quick replies to make it quick and easy for people to respond.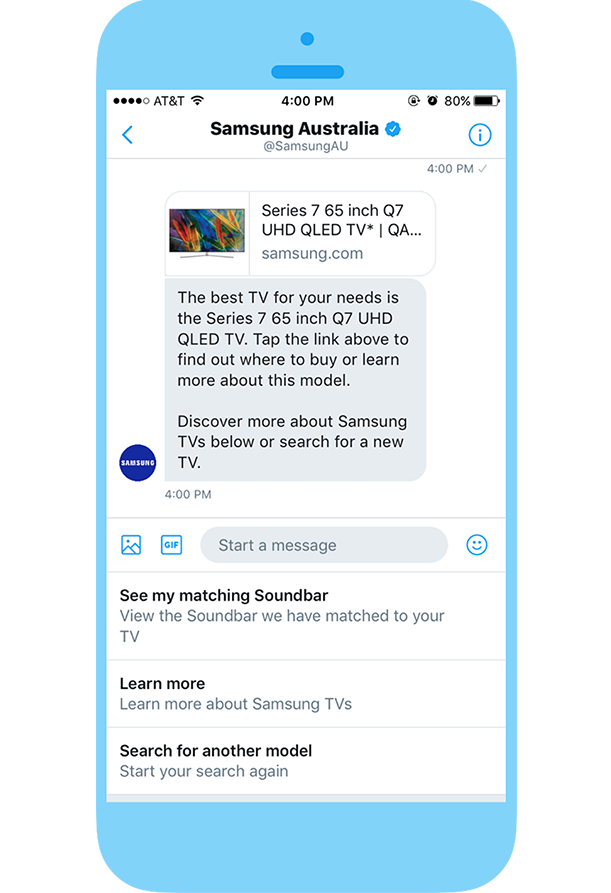 Deliver personalized recommendations.
The chatbot guided people through a short set of questions, ultimately delivering them the perfect TV based on their personal preferences and needs. At the end of the survey, people received a link that led directly to Samsung's webpage for that TV model.

Solutions used
Audience targeting
You want your message to be heard by the right person. Twitter's targeting capabilities ensure it will be.