Go beyond the battle! | Server Updates: @SFVServer ESRB Rating: TEEN with Mild Blood, Mild Language, Suggestive Themes, Violence
Reach a receptive and interested audience set.
Capcom used keyword and behavioral targeting to hone in on Twitter's receptive audience and reach video gamers directly.

Don't ignore creative best practices.
By including branding upfront on image and video creatives, constantly refreshing creatives, and having clear and informative copy, Capcom was able to get its message across.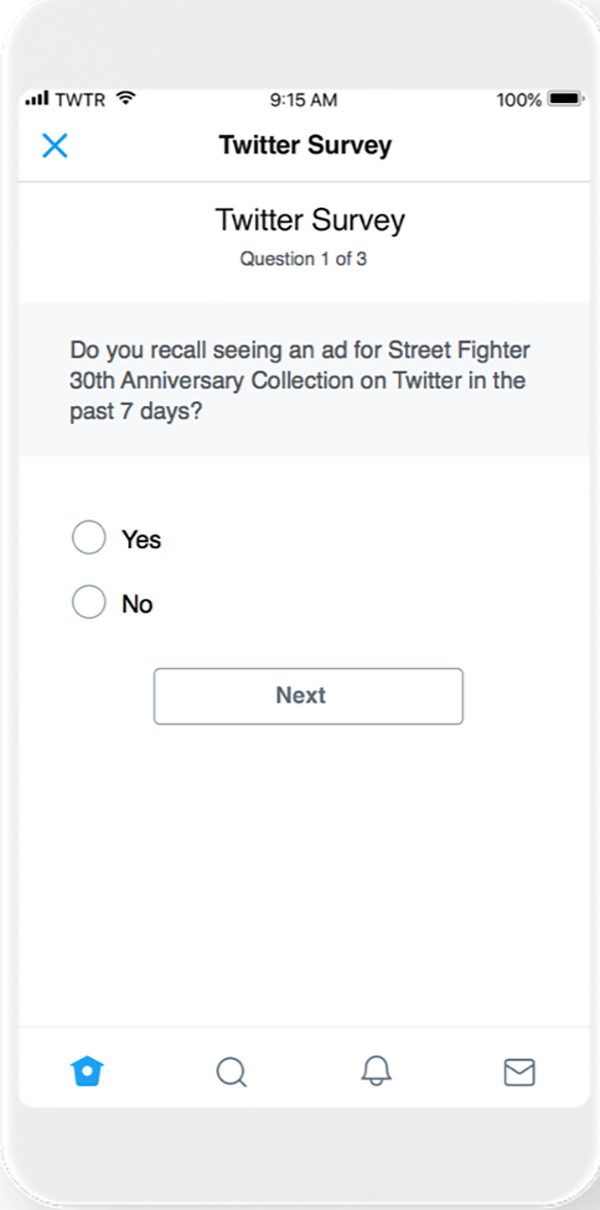 Align creative strategy and survey questions with campaign goals.
Capcom's goal was to raise awareness of the new 30th Anniversary Collection. It successfully did this by employing two primary factors: 1) developing creatives that were visual and striking and 2) ensuring its survey questions were phrased to match the campaign's message.

Our Street Fighter 30th Anniversary Collection campaign captured the series' visual history with vibrant art and video assets. Thanks to Twitter's highly engaged audience and our creative assets, we were able to lift brand awareness, recall, association, and delivered over 2.4M clicks to our website.