Caso de éxito
La organización sin ánimo de lucro anti-tabaco Truth interactúa con adolescentes y extiende el alcance de su mensaje en Twitter

15%
tasa de interacción máxima en la Twitter Audience Platform
0,05$
coste por interacción más bajo
1,5 veces
alcance amplificado
La organización sin ánimo de lucro anti-tabaco Truth (@truthorange) usa Twitter como plataforma principal para interactuar con adolescentes en tiempo real. Más concretamente, la organización usa Twitter para responder preguntas de su audiencia objetivo sobre fumar, generar acción con mensajes motivadores, recompensar el activismo y conectar su mensaje con eventos culturales como los Teen Choice Awards y los MTV VMAs.
"Twitter siempre ha sido el lugar ideal para mantener conversaciones en tiempo real a nivel masivo, además de interacciones a nivel individual, que permitan establecer una relación personal y aclarar los malentendidos frente a los hechos", dice Eric Asche, chief marketing officer en Truth Initiative/truth. "También es una potente forma de resaltar y celebrar el trabajo de pequeños grupos a lo largo de Estados Unidos, como los activistas adolescentes de Minnesota que recientemente se unieron para prohibir el tabaco con sabor".
@truthorange quiere extender su mensaje, capaz de salvar vidas, de forma rentable en Twitter y además conectar con adolescentes en las aplicaciones que usan a lo largo del día.
En Twitter, @truthorange usó Tweets Promocionados segmentados para dirigirse a usuarios de Twitter más dispuestos a estar interesarse e interactuar con su contenido. Para llegar a la audiencia adecuada en el momento preciso, la organización sin ánimo de lucro segmentó intereses como problemas medioambientales, artes, cultura u música. @truthorange también segmentó @nombresdeusuario de influenciadores adolescentes populares (@AustinMahone, @charli_xcx, @FifthHarmony) para dirigirse a sus seguidores, además de programas de TV como "Robot Chicken" y "Catfish: The TV Show" y palabras clave relevantes como "sin tabaco."
En todos sus Tweets, @truthorange usa un tono auténtico y con un mensaje potente para captar la atención de los adolescentes. La organización creó unos Videos Promocionados divertidos y de ritmo rápido que hablaban sobre hechos e información sobre fumar con un todo provocador pero nunca panfletario.
"Una de las mejores cosas de Twitter es la capacidad de hacer una segmentación granular", dice Nicole Dorrler, vice president of marketing en Truth Initiative/truth. "Sabemos que Twitter es un lugar fantástico para conectar con una audiencia adolescente que realmente tiene ganas de interactuar y compartir contenido que consideren interesante y relevante en base a, por ejemplo, lo que les apasiona o su ubicación".
Además de su inversión en Twitter, @truthorange también usó la Twitter Audience Platform para expandir el alcance a lo largo de miles de apps móviles. Cuando los anunciantes extienden sus campañas, pueden segmentar Tweets y Videos Promocionados a usuarios de apps, alcanzando una audiencia total de más de 700 millones de personas con un solo clic. Esto permite a los anunciantes incrementar el alcance de forma instantánea y eficiente y conectar con los consumidores más dispuestos a estar interesados en sus mensajes y productos.
"Twitter es increíblemente potente en cuanto a la segmentación y a la hora de conectar con audiencias nicho", señala Cas Marburger, social media manager en Truth Initiative/truth. "Además, con una audiencia adolescente, es esencial conectar con ellos allí donde estén de la forma más directa posible. La Twitter Audience Platform es un potente vehículo que hoy día nos permite distribuir información a adolescentes sin que tengan por qué estar conectados a Twitter. Podemos conectar con ellos cuando están jugando a un juego o usando su app favorita".
En la Twitter Audience Platform, @truthorange captó la atención de los adolescentes con unidades publicitarias inmersivas y de alto impacto, como por ejemplo videos e interstitials a pantalla completa.
"En Twitter y en toda la Twitter Audience Platform, los anuncios no son intrusivos", dice Marburger. "Dan la sensación de ser relevantes y naturales, y eso es de importancia vital para el tipo de mensaje que tenemos y nuestra audiencia. No estamos vendiendo un producto. Nuestro objetivo es salvar vidas".

Ajusta tu voz y contenido a tu audiencia.
Para influenciar el comportamiento en adolescentes, @truthorange desarrolla contenido basado en hechos y que los motiva a pensar. A la organización le gusta salirse de lo común en su enfoque creativo, compartiendo información que ayude a los adolescentes a tomar decisiones bien informadas, pero sin resultar panfletarios.
Recompensa a tus seguidores en tiempo real.
Para generar interacciones, @truthorange alineó su mensaje con eventos televisivos en directo que interesan a los adolescentes, como los Grammys. El equipo organiza "centros de análisis" durante estos eventos para hacer un seguimiento de las conversaciones, cambiar de estrategia o segmentación en directo y crear contenido que enriquezca la experiencia de los espectadores.
La organización también crea momentos en directo para recompensar, interactuar con los seguidores y darles las gracias. Recientemente, @truthorange se asoció con un popular artista de graffiti para etiquetar @nombresdeusuario durante una transmisión de Periscope.
Aprovecha lo mejor del inventario móvil con la Twitter Audience Platform. 
La gente mira sus teléfonos 150 al día y pasa un 80 % del tiempo en apps (en comparación con la web para móvil).* Dado que nuestra tecnología es la base de muchas de las apps de nuestra plataforma, anunciantes como @truthorange pueden usar la Twitter Audience Platform para extender fácilmente campañas de Tweets o Videos Promocionados de alto rendimiento, tanto a nivel de segmentación como de creatividad, para dirigirse a más de 700 millones de personas dentro y fuera de Twitter. Todo con solo un clic.
*Fuentes: Kleiner Perkins Caufield & Byers's 2013; comScore Mobile Metrix, U.S., Age 18+, Junio de 2014

Al ejecutar campañas tanto en Twitter como en la Twitter Audience Platform, @truthorange ha generado tasas de interacción altas, de hasta un 15 %, y un coste por interacción bajo, de hasta 0,05 $. La organización también extendió su alcance 1,5 veces.
"Twitter has sido nuestro socio más increíble, y realmente nos ha permitido experimentar y aprender qué hace que nuestra audiencia siga interactuando. Usando tanto Twitter como la Twitter Audience Platform, hemos podido ser parte de las conversaciones que más nos importaban. La escala nos ha dado una nueva forma de generar un cambio positivo en el mundo", dice Asche.

Nuestro ROI son las vidas humanas. El hecho de que la tasa de fumadores adolescentes haya bajado del 23 % al 8 % desde que empezamos esta iniciativa es nuestra forma de medir el éxito. Definitivamente Twitter ha jugado un papel esencial en todo esto y lo seguirá jugando hasta que la cifra llegue a cero.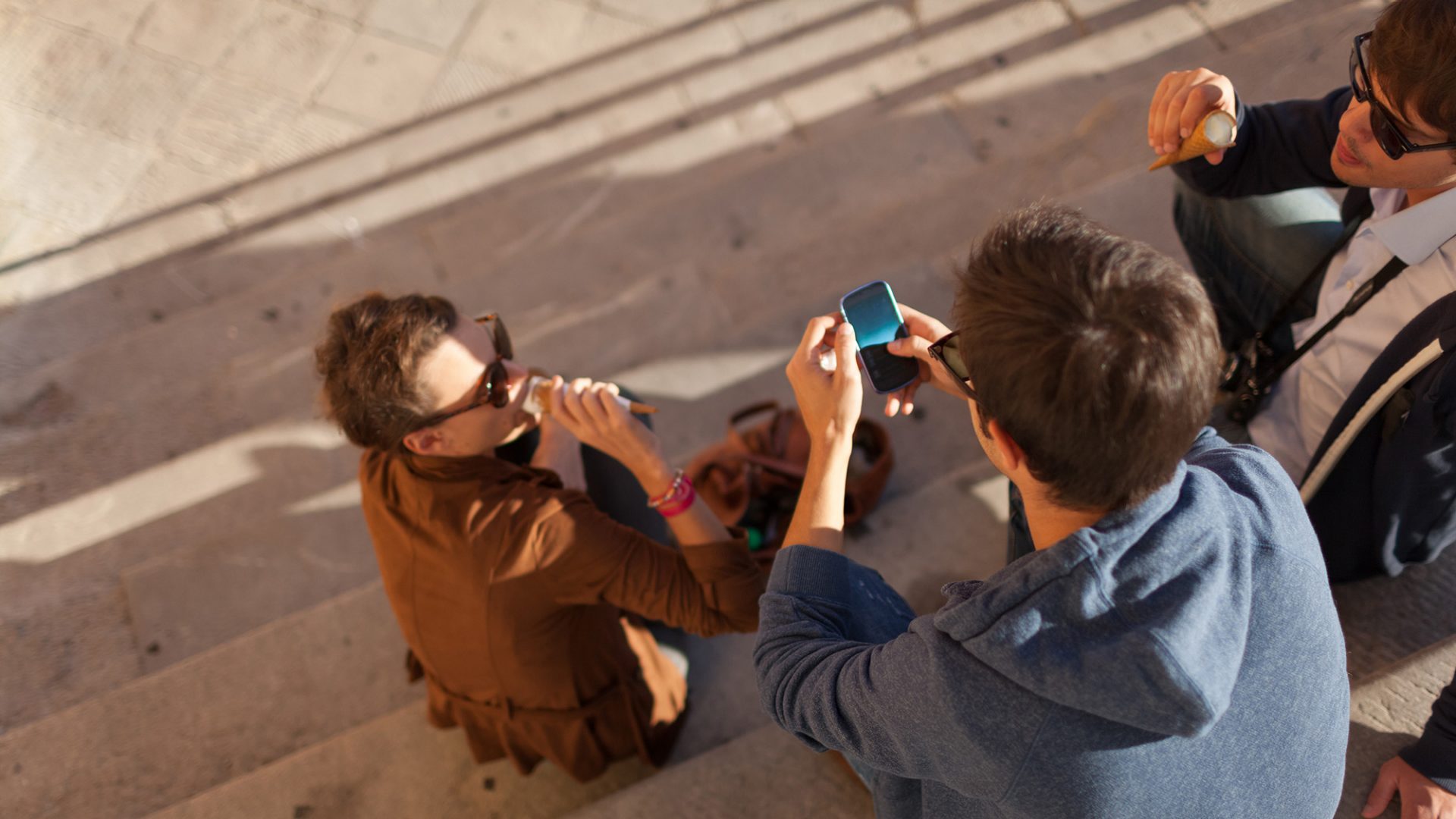 Llega a tu audiencia más valiosa a gran escala cuando más importa.
Las marcas se están conectando con la gente en Twitter de manera única y creativa, y tú también puedes.