Entendiendo Twitter para tu marca - El lugar de tu marca está dentro de la conversación
Twitter es el lugar donde ocurren las conversaciones, las personas son receptivas y los videos logran grandes resultados.
2. Las personas sí escuchan a las marcas en Twitter
Aquí la comunicación es directa, tu marca puede unirse a la conversación y conectar con múltiples comunidades, construyendo lazos valiosos con audiencias y clientes.
En Twitter la cancha es horizontal.
Aquí la comunicación es directa, Tu marca puede integrarse a la conversación de las comunidades y construir lazos con tus clientes.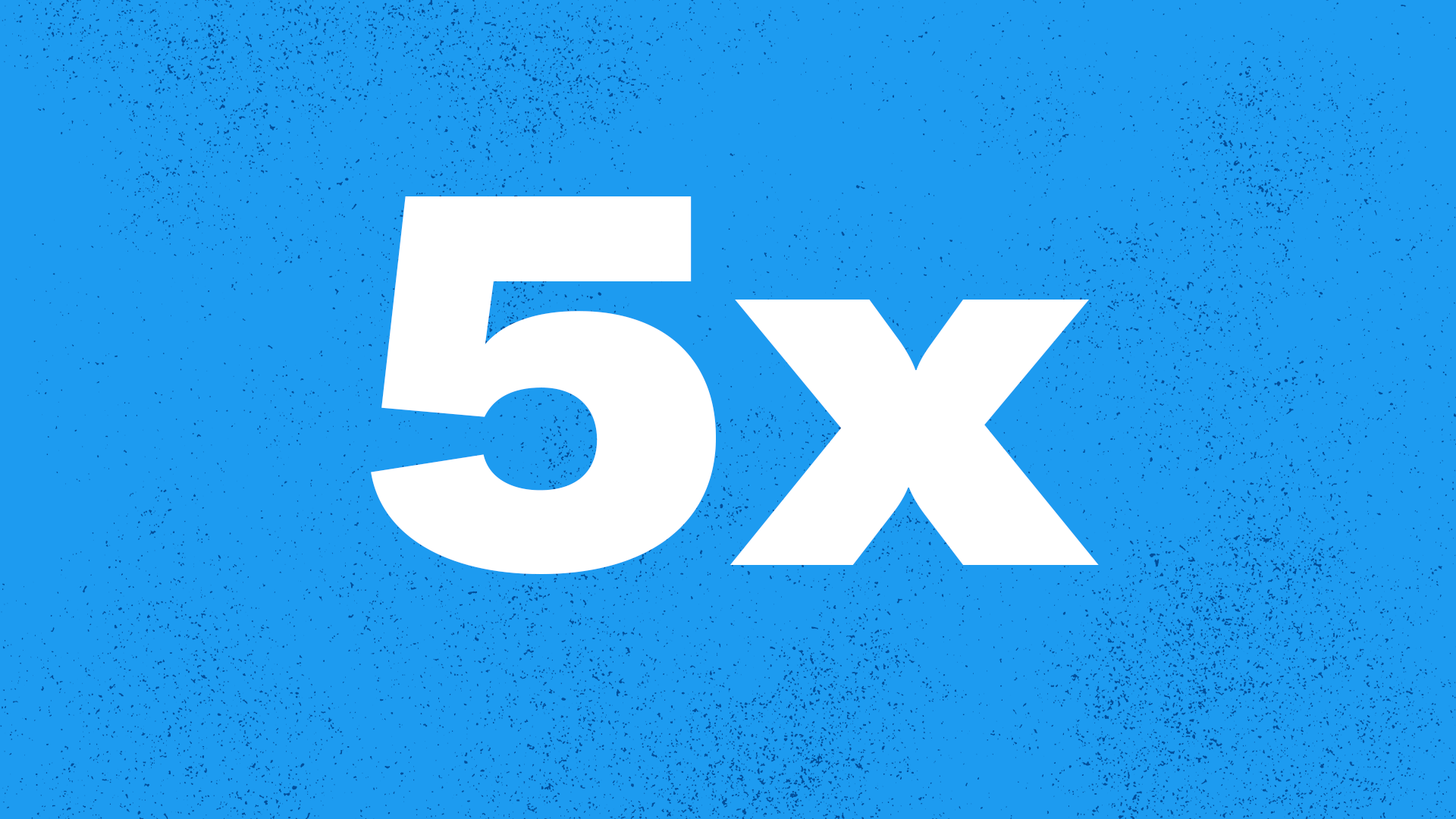 más credibilidad que en otras plataformas (online y offline).
En Twitter las personas están 5 veces más dispuestas a interactuar con las marca que en otras plataformas digitales.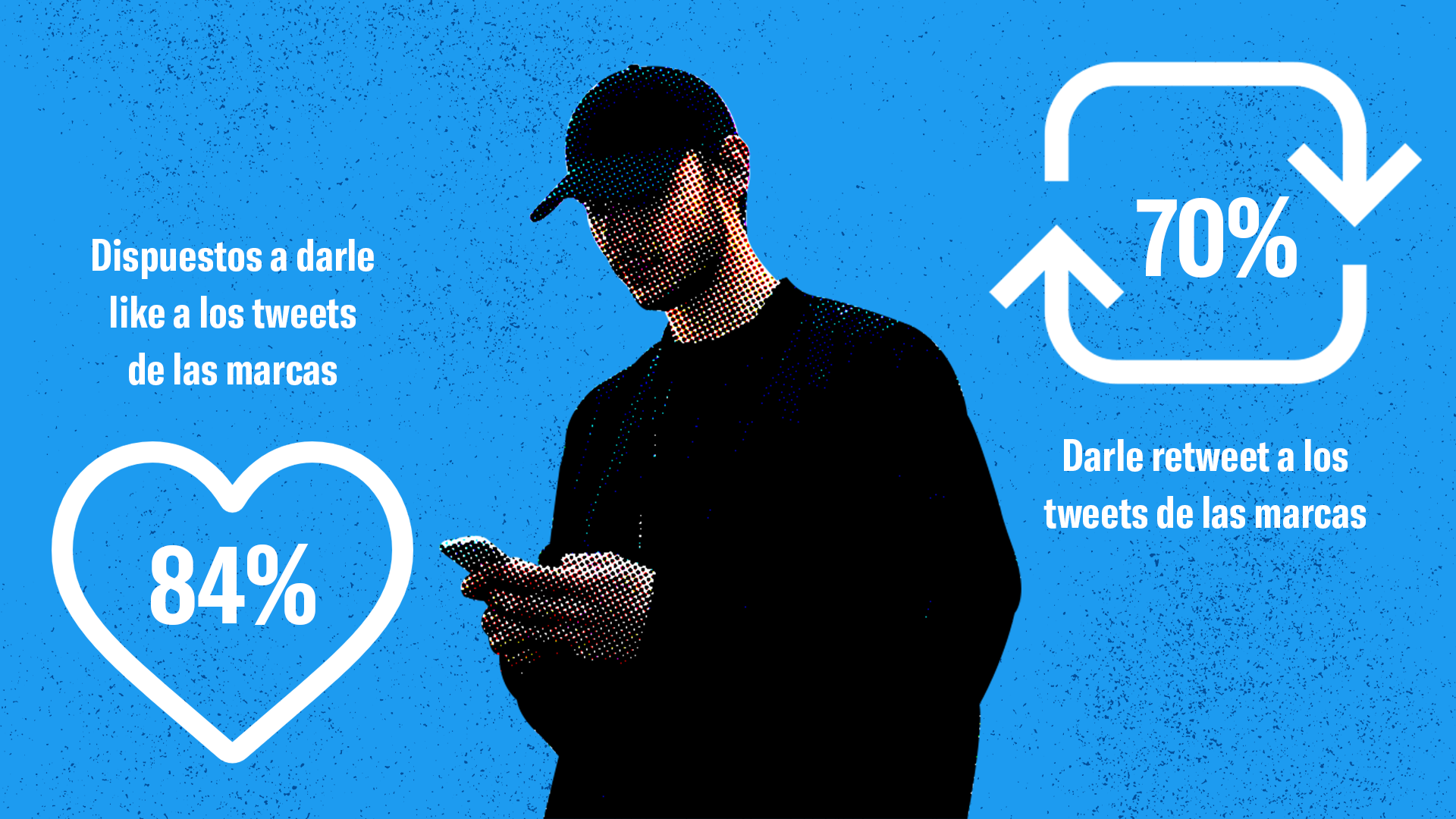 3. Lo que publicas se convierte en parte de lo que está pasando.
Tu contenido es más culturalmente relevante en Twitter, pasa de ser sólo un Tweet a ser la opinión de un líder, tú tienes el poder de marcar la diferencia en lo que está sucediendo, además cada Tweet es una oportunidad para conectar con más personas mediante eventos, tendencias y ocasiones, lo cual se verá reflejado en mejores resultados para tus estrategias y más ganancias para tu marca.
Los lanzamientos en Twitter pueden ser bastante exitosos y eso es gracias a la receptividad y la apertura de las audiencias, a través de los múltiples formatos que ofrece la plataforma, podrás crear lanzamientos únicos y con gran capacidad para conectar con las personas, que por cierto estarán dispuestas a probar tu producto y recomendarte con sus amigos y familia.

Ya sean productos o servicios, campañas de comunicación o promociones, asegúrate de lanzarlos en Twitter y de aprovechar todas las herramientas de la plataforma.
4. Las personas sí ven los videos en Twitter y los ven completos.
En Twitter lograrás hasta 18 veces más de completion rate que en otras plataformas, además los videos no interrumpen la conversación, aparecen como parte del contenido en el feed de las personas, esto hace que la publicidad en la plataforma sea menos intrusiva para ellos.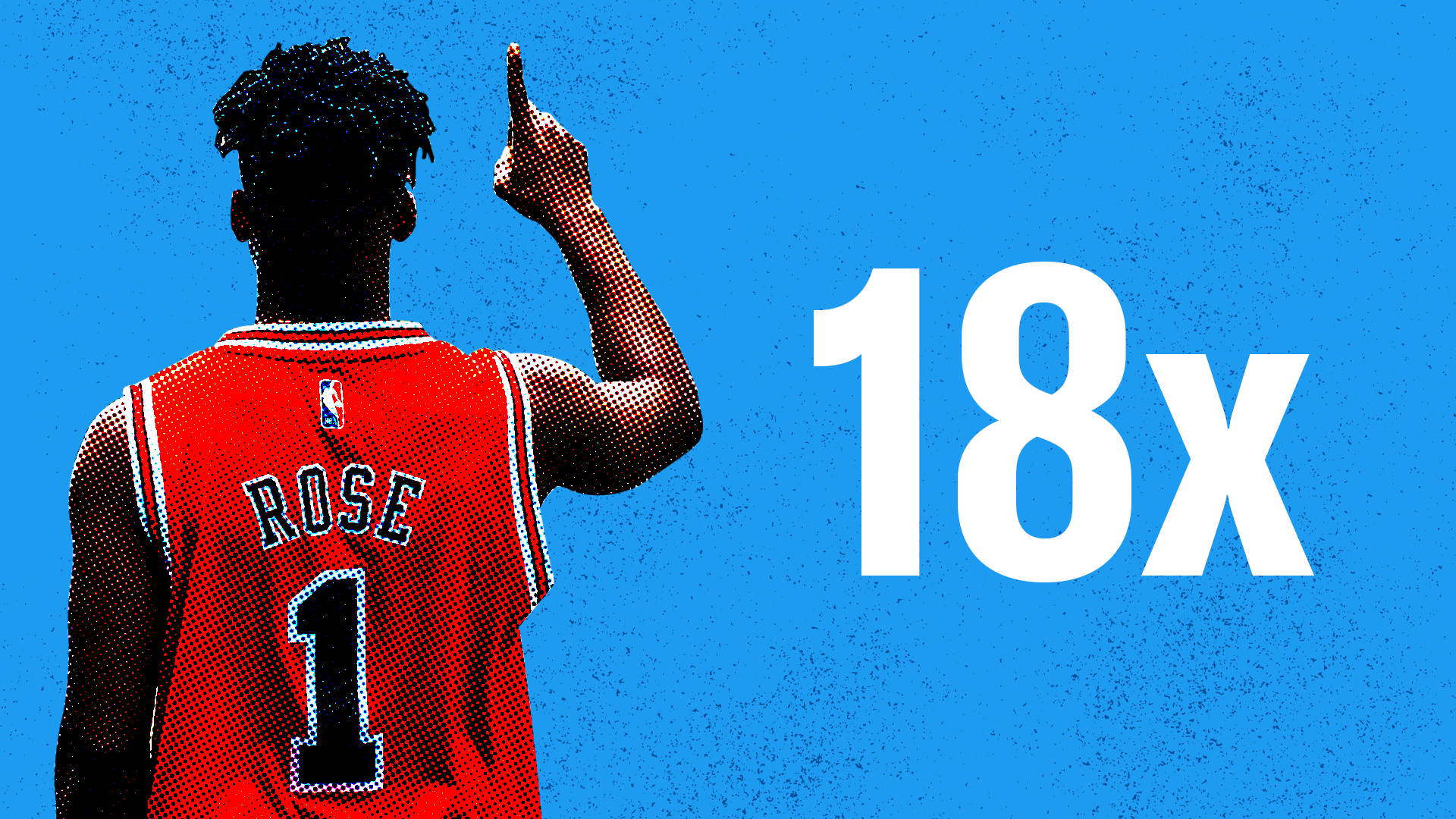 Más completion rate que otras plataformas.
Los videos promocionados en Twitter aumentan los atributos de las marcas.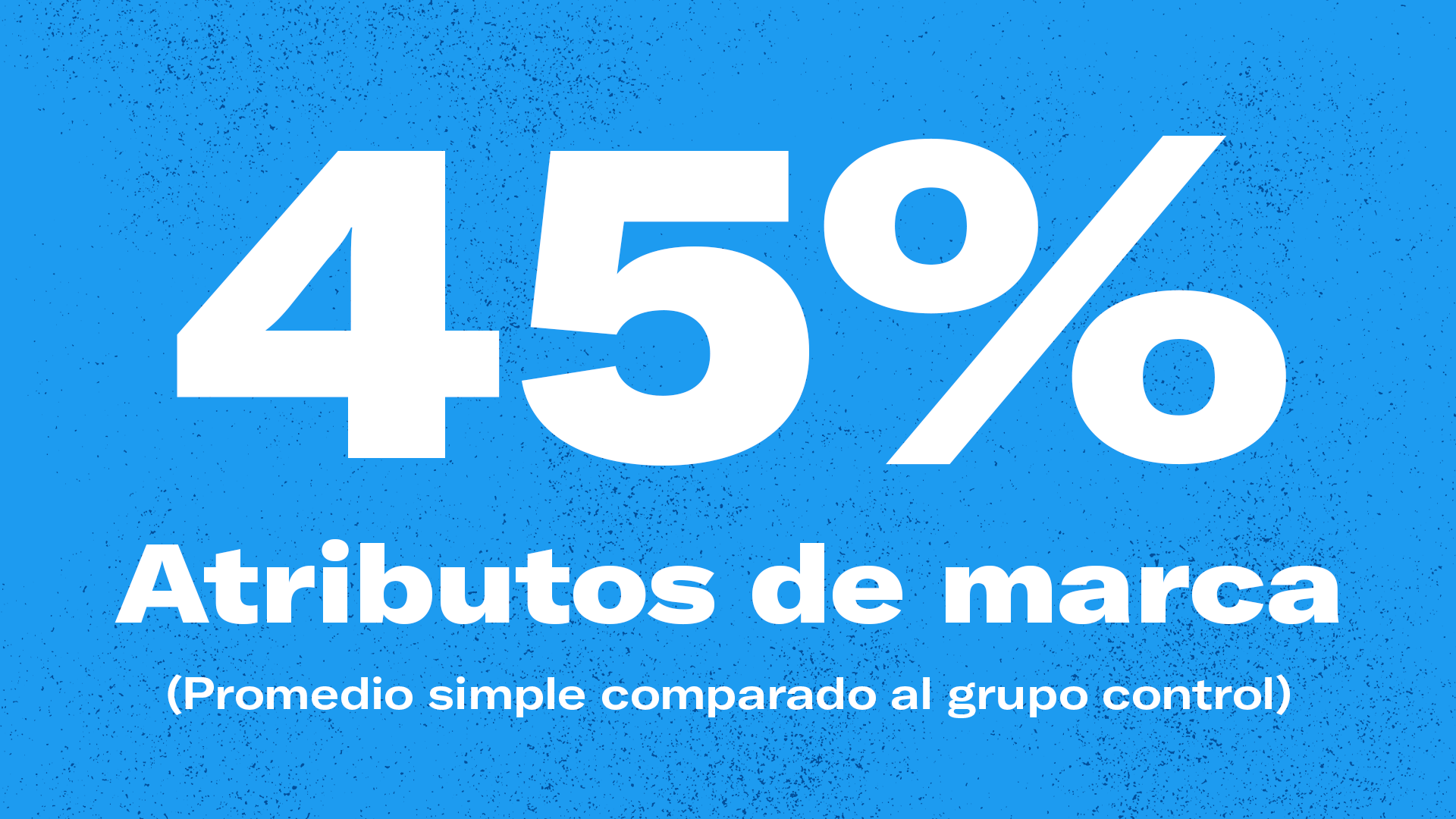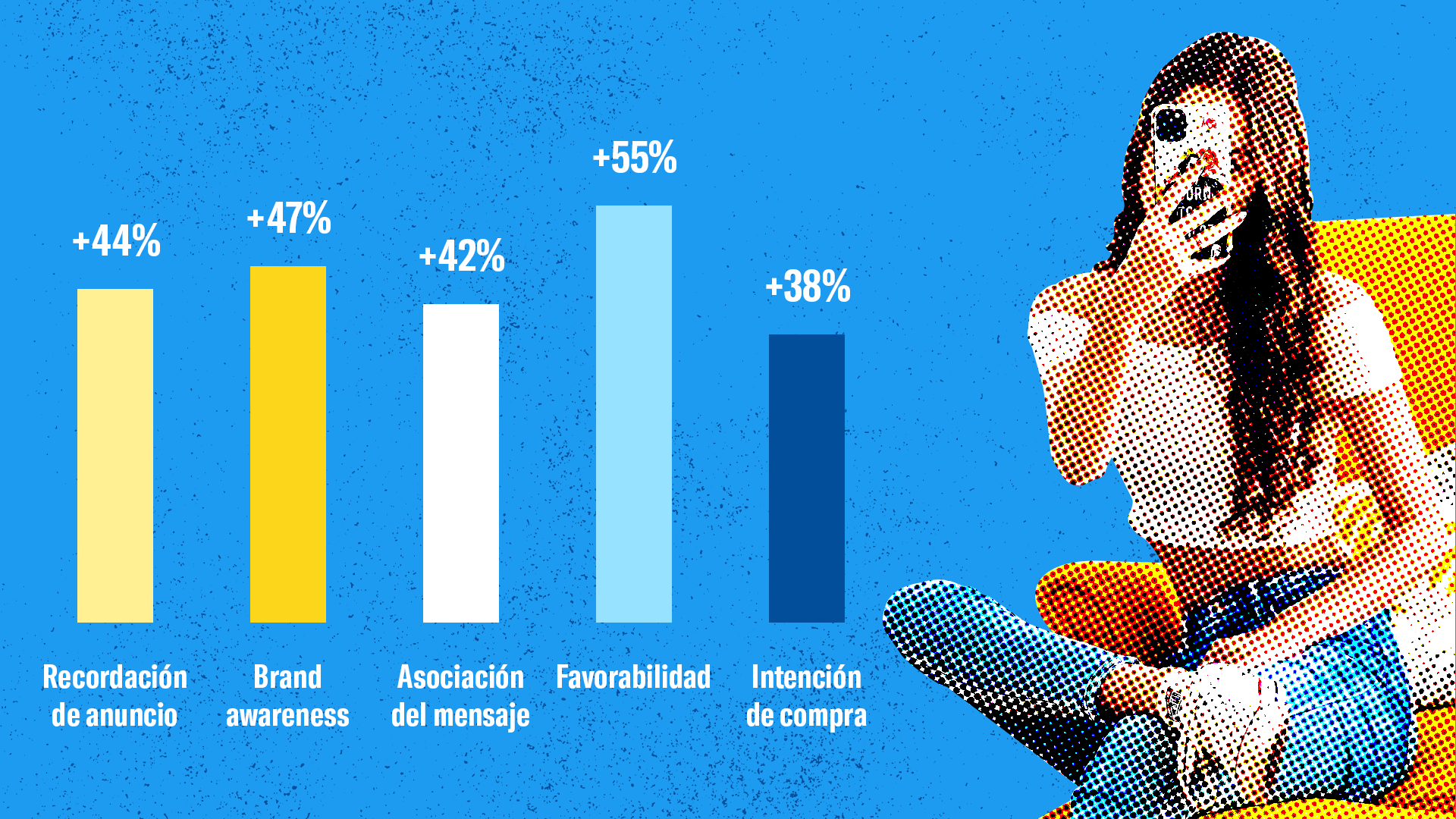 La mejor oportunidad para tu marca la encontrarás en Twitter, y justo como lo mencionamos en el capítulo anterior, debes empezar desde ahora a crear una estrategia para conectar realmente con las personas en 2021. Tienes que formar parte de esto.
Fuentes:
- Twitter Insight Survey 07/03/2020 - 07/08/2020 México
- Kantar, "News Discovery & Influence on Twitter", todo el mundo, diciembre de 2017. Usuarios mensuales de Twitter en el mundo (n=17 138), población mundial en línea (n= 34 535).
- Cómo sabemos: Kantar News, Discovery & Influence on Twitter; diciembre de 2017; EE. UU.; 787 usuarios mensuales de Twitter y población en línea en EE. UU. de 1503. Fuente: Kantar Milward Brown, 2017

- Kantar News, Kantar TNS Twitter Consumer Deep Dive Survey, noviembre de 2017, México.

- MOAT + IMS 2019 11 campañas México, Argentina, Colombia, Chile y Perú.

- Kantar México 36 campaigns 2018 /2019
Successful marketing efforts start with knowing your audience. Twitter's tools help you dig deep.
Get in-depth insights about your campaign with detailed metrics that cover every move you make.