Best in Class
The #Scale award: campaigns that rocked the world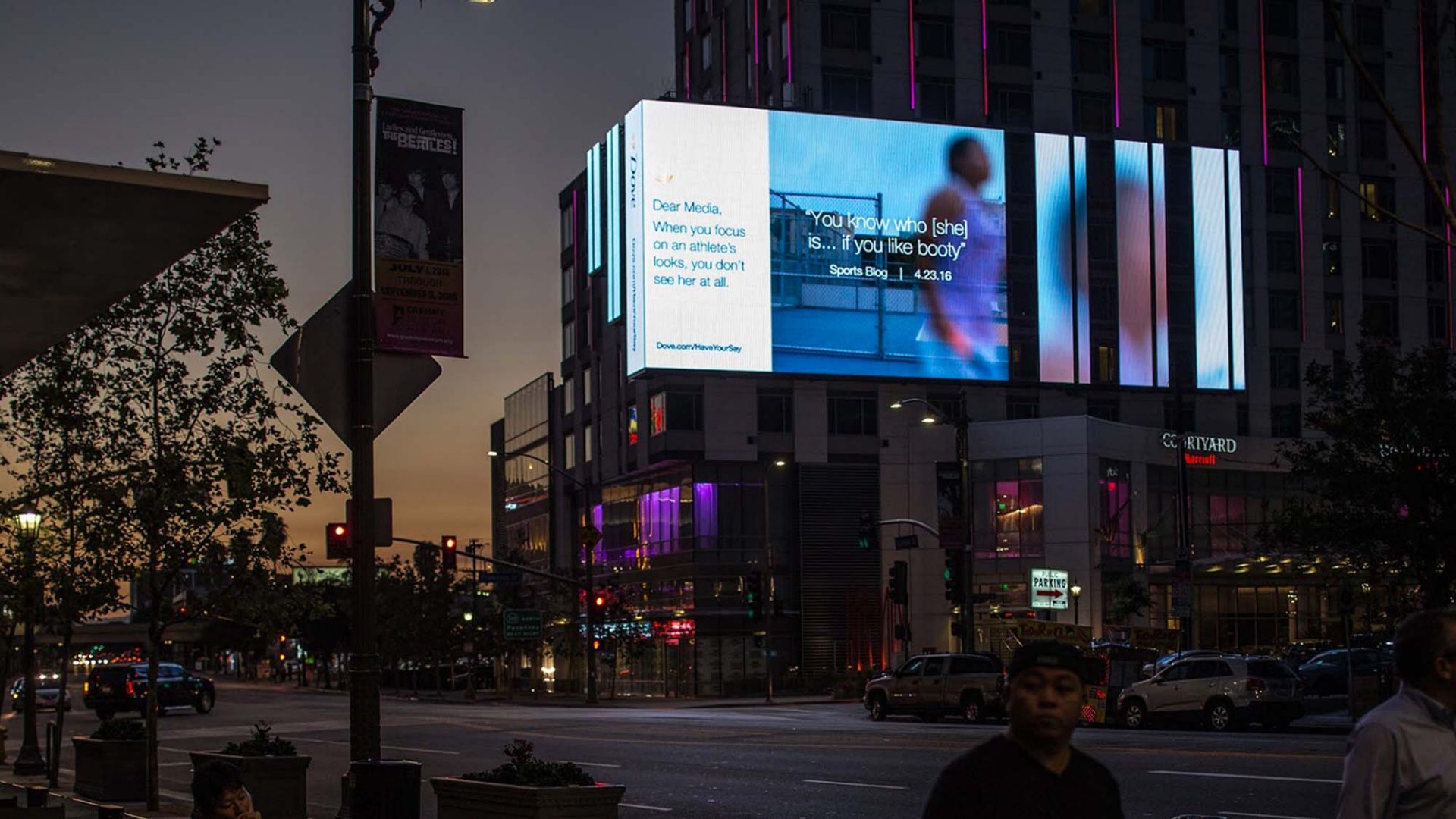 #Scale award winners had global influence, reaching people at the right time and place
The #Scale award recognises campaigns that touched a nerve and hit a high note worldwide. The winners took on social issues, helped out in a crisis, and generally used the Twitter universe for good, proving that a Tweet can make the world a better place.
@Dove is a leader in the movement to empower women to define beauty on their own terms. To tackle the sexist remarks written about female athletes before and during one of the world's largest sporting events, @Dove gave fans all over the world the opportunity to Tweet the offensive statements back to the original sources with the hashtag #MyBeautyMySay. It was a powerful, interactive, and quietly confrontational way to bring everyday sexism to light.
Brand: @Dove
Agencies: @Razorfish, @Mindshare_NA, @EdelmanPR, @VaynerMedia
Country: United States
How'd it go?
Dear Media resonated with an enormously influential Twitter audience allowing us to take back the beauty conversation in a powerful, public way from media sources that too often lack real accountability. The campaign inspired more than 40,000 user Tweets, turning #MyBeautyMySay into a globally trending hashtag that reached an audience of more than 321 million. It also gathered more than 1.2 billion earned media impressions. Finally, during the quarter in which the campaign was live, Dove was the only brand ranking in the top 30 hashtags surrounding #sexism globally. 
Campaign: #DeliveringLiveKumamotoEarthquakeUpdates
After a series of devastating earthquakes in Kumamoto, Japan, @AbemaTV, a mobile TV app, responded to the news instantly by changing a previously scheduled Promoted Trend to one that would direct people to their news channel and allow those in Kumamoto and around the world to exchange information in real time. Over the following two weeks, @AbemaTV continued its crisis support by reporting on Tweets from disaster-affected citizens in Kumamoto. This effort spurred citizen journalism and gave residents a voice to tell their own stories.

Brand: @AbemaTV
Agency: @CyberAgentInc
Country: Japan
How'd it go?
The @AmebaTV app was launched only a few days before the earthquake. It saw more than 10 million downloads during its two-week campaign.The campaign inspired 2.5 million Tweets and @AbemaTV gained more than 20,000 Twitter followers.

With the #DayItForward campaign, @chevrolet flipped the "extra day for me" perception of Leap Day into "an extra 24 hours to do something nice". The company partnered with celebrities and influencers known for their good works (we're talking about you, @Mike_Tompkins and @KevinSpacey) to promote the day, orchestrated surprise good deeds, and encouraged its customers to record their own acts of kindness.

Brand: @chevrolet
Agency: @Carat_USA
Country: United States
How'd it go?
#DayItForward generated 872 million earned impressions. (For reference, this exceeds the total broadcast viewership of the Academy Awards the day prior and surpasses the 2016 Super Bowl 50 TV audience). The custom #DayItForward Twitter emoji had more than 58,000 mentions, more than any automotive emoji to date, and was the fourth most popular Twitter trend in the US on Leap Day.