Case Study
Stella Artois serves up strong brand associations with a Twitter sponsorship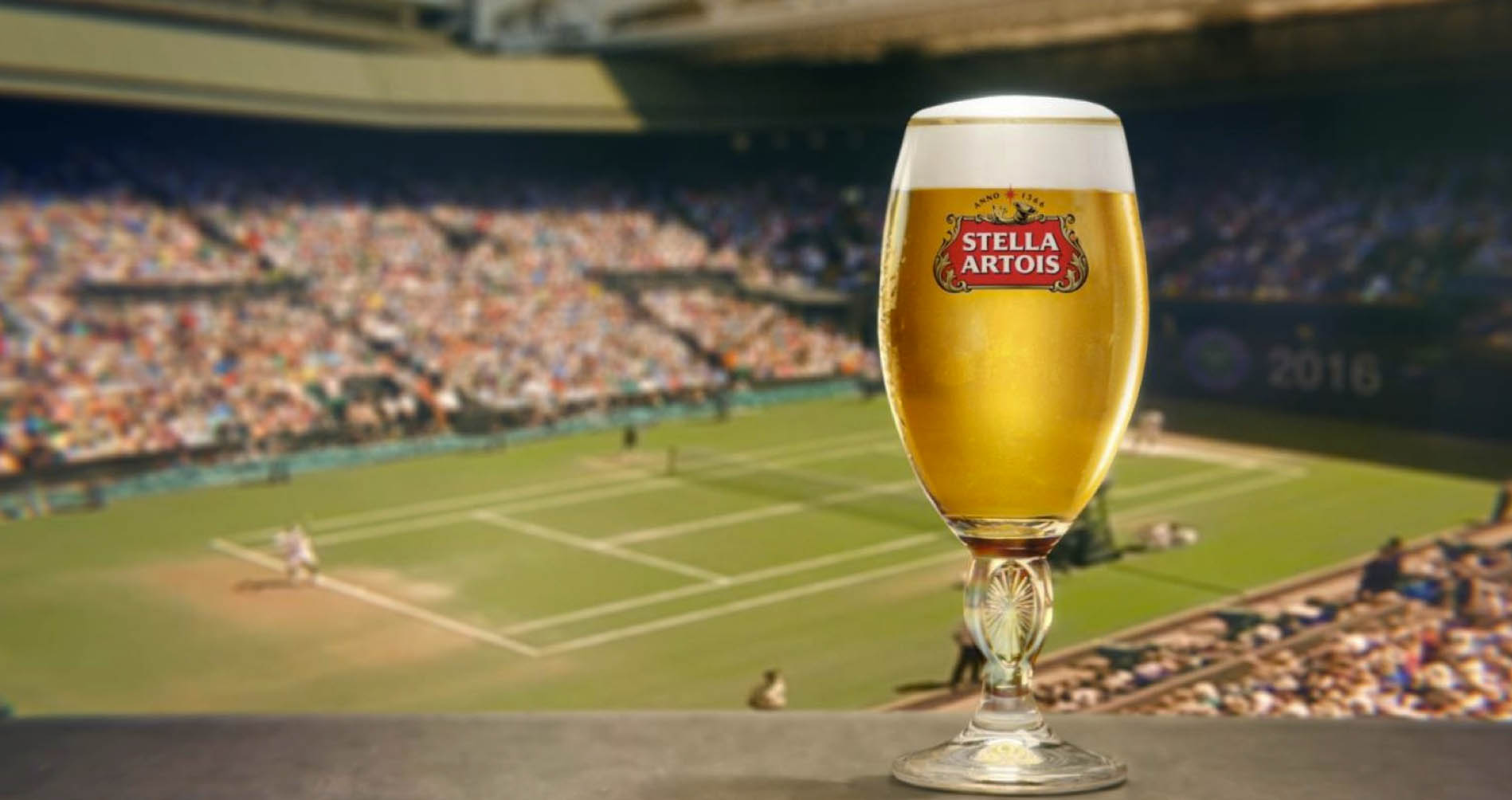 7%
uplift in consideration
9%
uplift in favourability
As the official beer sponsor of The Championships, Wimbledon (@Wimbledon) gave Stella Artois UK (@StellaArtoisUK) the chance to strengthen its association with one of the most prestigious occasions on the British sporting calendar, and helped it become the most talked-about beer of the summer.
With 64% of tennis enthusiasts taking to Twitter during big matches, @StellaArtoisUK decided to use an In-Stream Sponsorship to tap into the buzz and own the conversation. By placing sponsored content at the start of @Wimbledon live streams and highlight videos, @StellaArtoisUK aligned itself with the best action from the tournament and put the brand at the forefront of viewers' minds. 
Alongside sponsored content, @StellaArtoisUK introduced Conversational Cards to strengthen brand associations and get people talking, as they asked tennis fans to Retweet their views on some of Wimbledon's most heated debates, such #MurrayMound versus #HenmanHill.
@StellaArtoisUK added the #StellaWimbledon hashtag and a custom clinking beer glass emoji to Promoted Tweets to boost the conversation. While the classic #JoieDeBière hashtag helped to maintain a continental flavour.
Build brand associations with an In-Stream Sponsorship.
Boost engagement with Conversational Cards.
@StellaArtoisUK took engagement to a new level by using Conversational Cards to get tennis fans talking.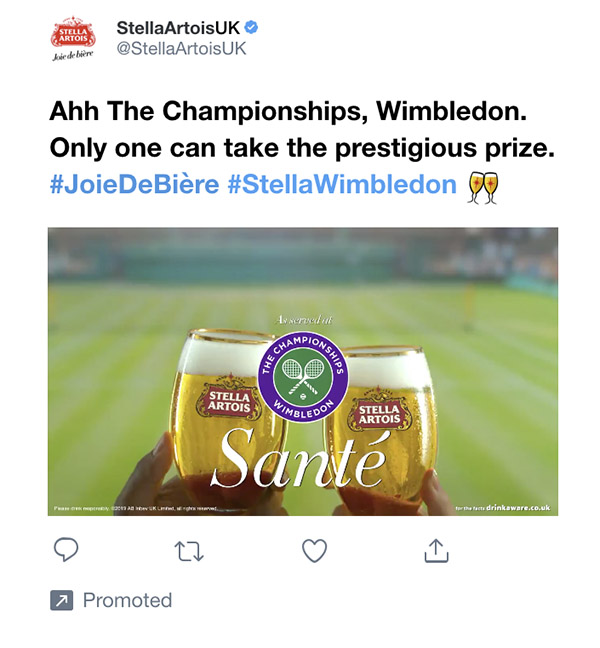 Enhance the conversation with a custom emoji.
Launching a custom clinking beer glass emoji helped @StellaArtoisUK bring a fun, playful element to the conversation, and further strengthened brand associations.
Partnering with @Wimbledon on Twitter boosted awareness and positive brand associations for @StellaArtoisUK throughout the tournament, with a 13% increase in ad recall, a 7% lift in consideration amongst engagers and a 9% lift in favourability amongst video viewers. The #StellaWimbledon Conversational Cards also saw a significant boost in engagement, achieving a 2.55% engagement rate.
We used Twitter to amplify our partnership with @Wimbledon and be the most talked-about beer brand during summer. Twitter was effective in enabling us to join the national conversation and establish strong brand associations during this much-loved cultural event.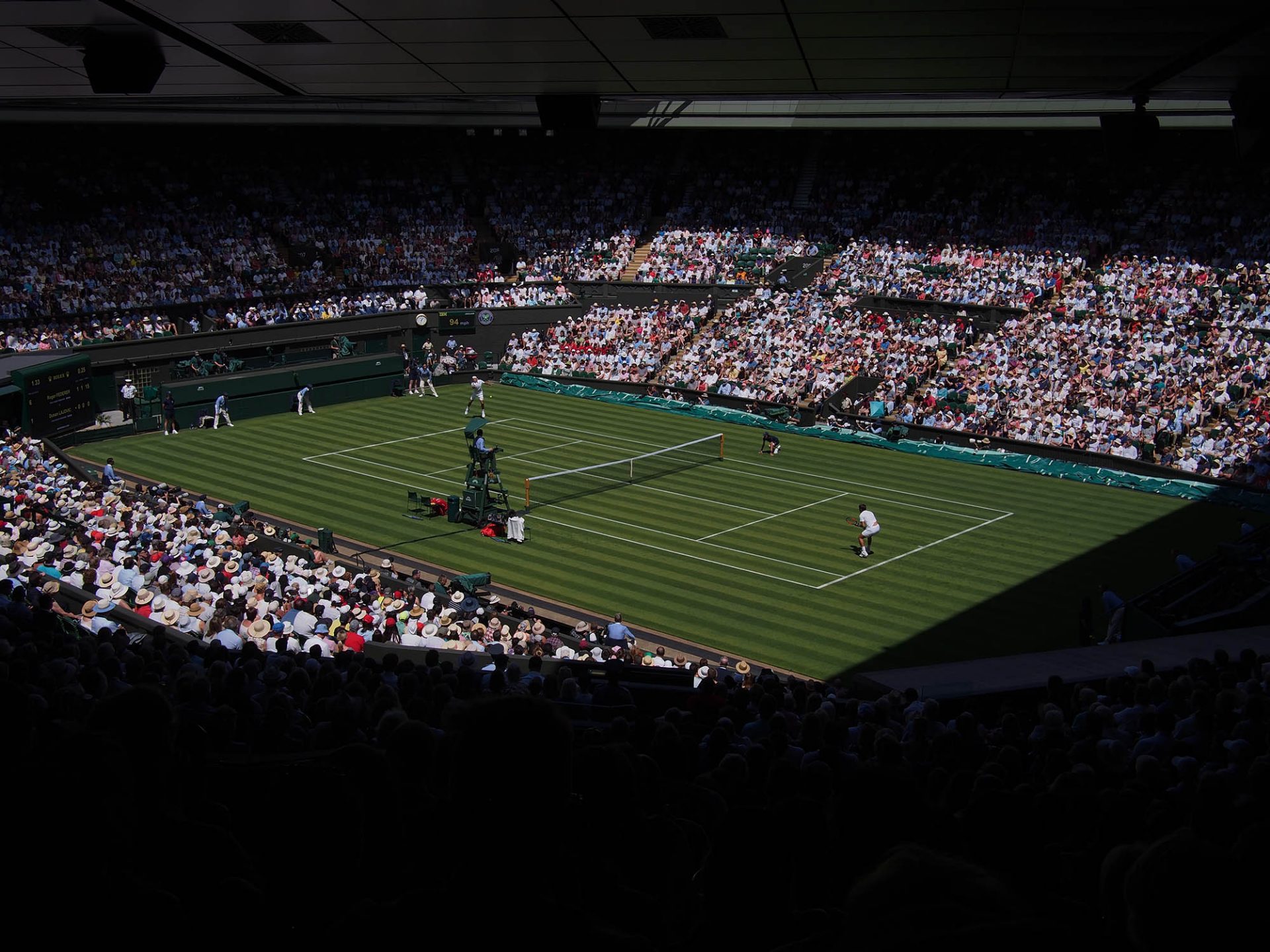 You want your message to be heard by the right person. Let Twitter's targeting capabilities help.
Reach your most valuable audience at scale when it matters most.