Case Study
Rani hits the target with its World Cup campaign

37%
share of beverage mentions
22
percentage points increase in brand recall
8.2
percentage points increase in purchase consideration
As official drink sponsor of the Saudi Arabia national football team, Rani (@DrinkRani) saw the 2018 FIFA World Cup as the perfect opportunity to build brand engagement and boost sales by quenching people's passion for football.
Capitalising on the global hype, @DrinkRani targeted football fans on Twitter with engaging content and real-time updates, putting the brand at the forefront of the World Cup conversation.

@DrinkRani launched a two-pronged Twitter campaign throughout the course of the World Cup.
Phase one saw them release a series of Promoted Videos showcasing their national team sponsorship. The creative ads introduced fans to a new range of collectable World Cup cans and included clips of the @DrinkRani mascot interacting with players, building the brand's connection with the national team.
In the campaign's second phase, @DrinkRani launched their In-Stream Video Sponsorship of #YallaGoal, the Middle East's first live football show, from @GoalAR. Their creative pre-rolls were displayed before live episodes, highlight clips and branded segments during the tournament.

Boost brand engagement with Promoted Video.
@DrinkRani used Promoted Video as a platform to showcase their official support of the Saudi national team, leading to positive brand associations and kept them at the forefront of the conversation..
Reach the right people with effective targeting.
With real-time keyword targeting, @DrinkRani increased the reach and relevancy of its promoted content by serving it directly to the most engaged football fans.

Sponsor content providers to make meaningful connections.
Through In-Stream Sponsorship of quality football content, @DrinkRani connected with engaged football fans at key moments during the tournament.

Over the course of the campaign, @DrinkRani achieved 37% of all beverage brand mentions on Twitter. Amongst Tweet Engagers, the campaign led to a 22 percentage point increase in brand recall in relation to football and the World Cup, while sponsored pre-rolls generated an 8.2 percentage point increase in purchase consideration.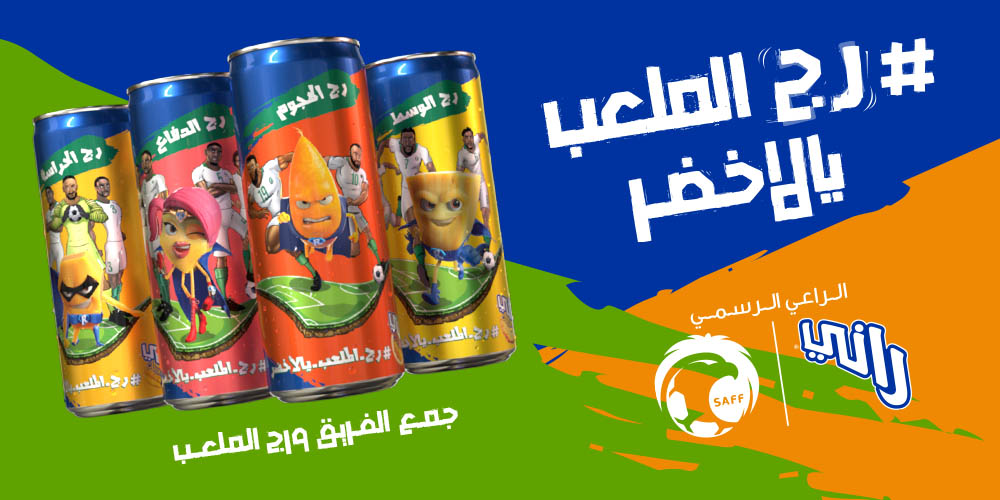 Rani, one of the leading beverage brands in the Middle East, and as an official sponsor for the Saudi Football team the brand decided to capitalize on this moment during World Cup. As a Saudi brand Twitter is the main stage where all these real time conversation is happening where the brand pushed for an engaging content under the hashtag of #رج_الملعب_يالأخضر
Reach your most valuable audience at scale when it matters most.
Brands are connecting with people on Twitter in unique and creative ways. And so can you.