Case Study
InfoJobs shows leadership, builds community and wins new users with #JobDay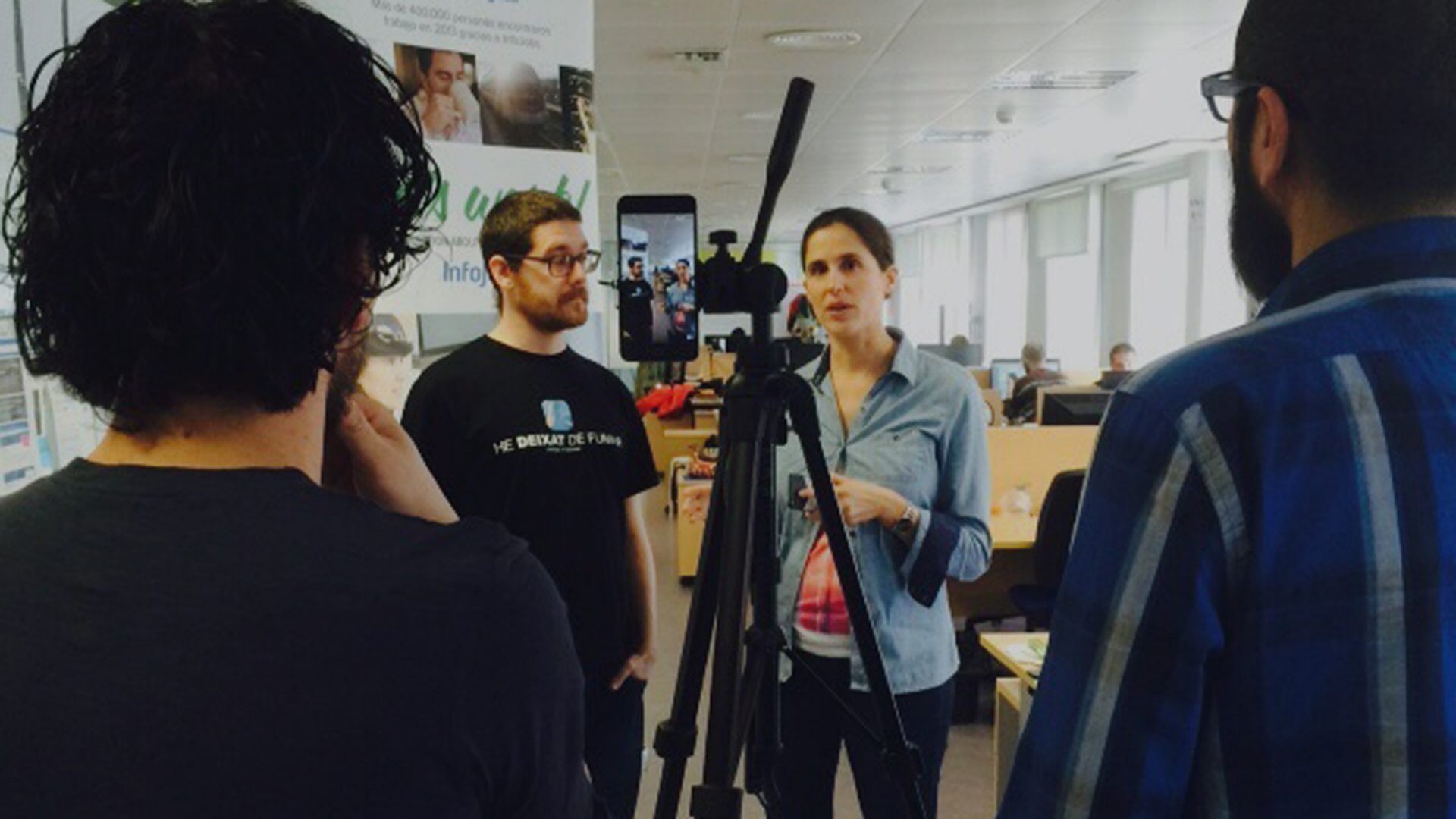 3X
average daily app downloads
11.8M
#JobDay impressions
As Twitter's second annual online European job fair approached, employment website @InfoJobs decided to own the #JobDay conversation in Spain by creating a jobs event powered by Tweets. It wanted to use #JobDay to maintain the brand's leadership position and increase app installs – and to truly help jobseekers and employers to find each other on Twitter.
@InfoJobs put video at the heart of #JobDay. It used Video App Cards to grab attention and make it easy for people to install its app directly from their timelines. It used First View to place video content in the top ad spot in users' Twitter timelines nationwide for 24 hours – as well as to claim the top position among trending topics in Spain. And @InfoJobs used webinars and Periscope to educate and engage people throughout the day.
@InfoJobs ran various videos and hashtags in the prime spots during its First View day, promoting various aspects of its campaign:
#JobDay – the main hashtag for the day, linking all communication together
#JobDayWebinar – a webinar about how use Twitter to find a job
#JobDayHeadHunter – a Periscope about how to recruit candidates on social media
#JobDayAskJaume – a Periscope with InfoJobs spokesperson @JaumeGurt
#JobDayOfertas – a Periscope with Talent Acquisition @InfoJobs' parent company Schibsted
When Twitter told us about #JobDay we saw a clear opportunity to engage with our users and clients. It was a great chance to own the conversation around job search for 24 hours thanks to… First View with the #JobDay hashtag, Conversational Ads and Promoted Tweets.
1. Stay top-of-mind all day with First View.
First View meant that @InfoJobs owned Twitter's most valuable advertising space in Spain for 24 hours. Every user who visited Twitter on #JobDay would see an @InfoJobs video in the top ad spot in their timeline, and #JobDay at the top of the trends list. This gave the campaign massive reach, all day.

2. Layer Twitter tactics for a rich campaign.
@InfoJobs had a number of objectives, including app installs, site traffic and branding. Complementing its First View campaign with Video App Cards and a strong organic presence including GIFs, Periscopes and Conversational Tweets, it was able to meet all of its goals in one cohesive campaign.

3. Be bold in growing the conversation.
4. Make sure the user's voice is heard.
@InfoJobs used Conversational Card to spur conversation. With just a couple clicks, people could Tweet that they were looking for work (#BuscoTrabajo), or looking for talent (#BuscoTalento). @InfoJobs also encouraged user engagement by replying directly to 180 jobseekers' questions during the day.

#JobDay was a success for @InfoJobs as a branding and as a performance campaign. The hashtag #JobDay hit 11.8 million impressions, and was mentioned in seven thousand user Tweets.  As many as 350 companies took part, and @InfoJobs gained extensive media coverage.
@InfoJobs' Video App Cards racked up over 1.4 million impressions and 228,258 completed video views. Its app installs on #JobDay reached three times @InfoJobs' daily average.
Campaign results went beyond our expectations and challenged us in terms of creativity and real-time communication. We achieved professional leads and helped people to get a job. Goal 100% reached.
Grow your mobile app by reaching a receptive audience that's always looking to discover new things.
Reach your most valuable audience at scale when it matters most.