Case Study
How Disney+ and O2 took fans on a threadventure, turbocharging their partnership launch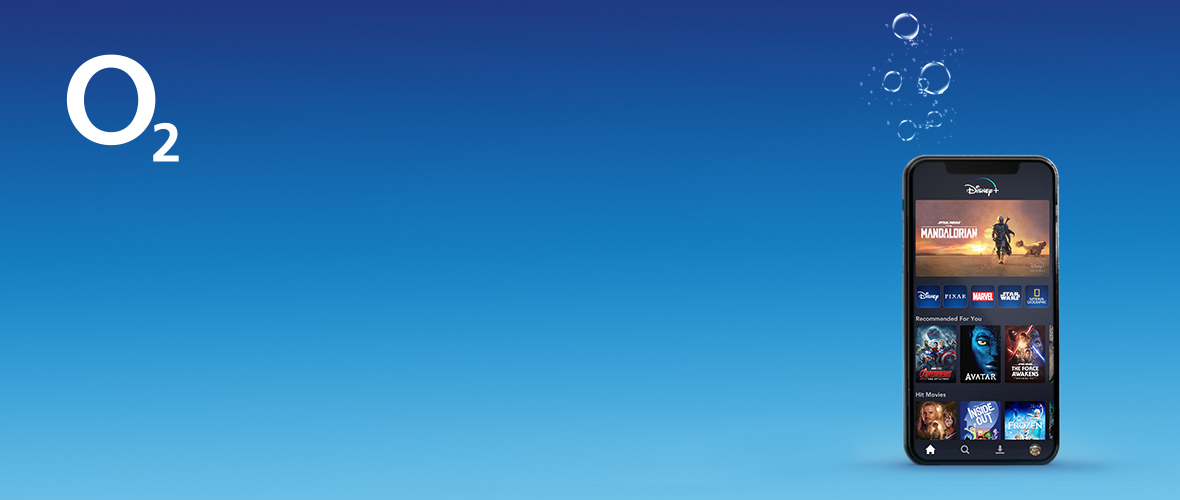 54,452
threadventure interactions
Disney+ (@DisneyPlusUK) and O2 (@O2) successfully launched their partnership on Twitter with offer-focused Website Cards, targeting old and new O2 customers with sign-up deals for Disney+. But they wanted to take it further.
Seeing an opportunity to secure a second wave of subscribers, O2 identified the Twitter threadventure as the ideal format to celebrate the variety of Disney+ content on offer. 
Disney+ and @O2 worked with its creative agency VCCP (@VCCP) to create two versions of the threadventure format, which was the perfect creative medium to showcase what is on offer on Disney+ through a series of Tweets.
@O2's media agency Havas (@HavasMediaUK) combined efforts with conversational AI business Proxima (@Proxima_io) to target a wide-ranging audience, in order to show off the breadth of Disney content available.
Families or parents between the ages of 35 and 54, as well as adults between 18 and 35 — with a slight female skew — were sent on a Disney interactive adventure on Twitter, leading them to their ultimate movie for their next night in. 
Jim Capp, creative director at VCCP, said: "With so much great content on the platform it's hard to choose what to watch first, but O2's threadventure makes it both easy and entertaining."
Take people on a journey with a Twitter threadventure.
O2 created a Twitter threadventure, Disney+ and O2 were able to add a layer of interaction to connect with fans and guide them towards a new subscription.
Use video to drive promotion.
@O2 ran a series of Video Website Cards to drive awareness of its Disney+ offer, which included not only six months' access for new customers, but also money off monthly mobile bills.
Overall, this magical threadventure garnered an impressive 54,452 interactions, as fans pondered their favourite Disney movies. That amounted to a Tweet engagement rate of 1.42%, while the campaign achieved a total of 3.9 million impressions.
O2 has a rich history of bringing the best entertainment and experiences to our customers, and this social campaign from VCCP helped showcase there's something for everyone on Disney+.
Reach your most valuable audience at scale when it matters most.
Website traffic & conversions
Meet the challenges of the mobile era and get results by driving conversions across platforms.