Case Study
Head & Shoulders raises its profile among Turkish basketball fans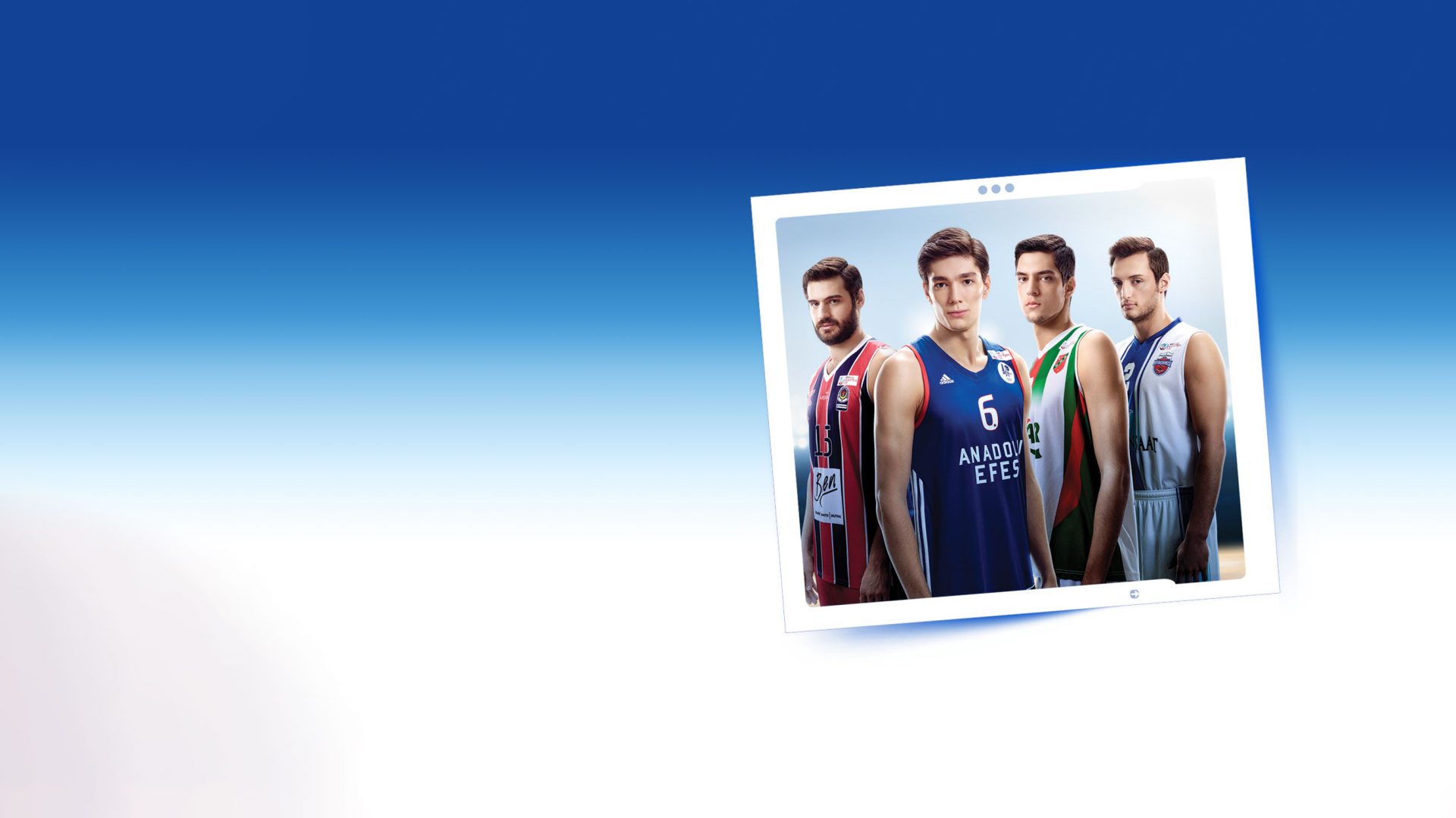 32%
share of playoff conversation
Head & Shoulders Turkey (@HeadShouldersTR) knew that the Turkish Basketball League playoffs would generate a lot of lively conversation on Twitter. The brand hoped to strengthen its association with the sport and to build its brand message right into the playoff excitement.
@HeadShouldersTR took this opportunity to engage basketball fans when they were especially receptive, appealing to their passion and to their competitiveness with a unique Twitter campaign.
At the heart of @HeadShouldersTR's campaign were two ideas: #KazanmakKafadaBaşlar, or '#LiveHeadFirst', and Maçın Omuzlayanı – the man of the match, or more literally, 'the player who shoulders the game'.
To kick things off, @HeadShouldersTR used Conversational Ads featuring the hashtag and inviting people to pick their favourite team. Each person who clicked one of the buttons to Tweet about their pick then spread the campaign to their followers organically.
@HeadShouldersTR Tweeted a personalised auto-reply to each participant with a Website Card. With one click, they would be taken to the Maçın Omuzlayanı voting site. @HeadShouldersTR also promoted a separate Website Card, not tied into the Conversational Ads, to bring additional fans to the voting site.
The voting site used Twitter's API to provide another level of engagement: Fans could view the tournament schedule and click on games they wanted to watch, and then @HeadShouldersTR would Tweet reminders to them on match day.
During each game, fans could vote for the Maçın Omuzlayanı. Fans could then share their pick as a Tweet. @HeadShouldersTR had created custom Tweets for each choice, branded with the campaign hashtag.

Arrest attention with video.
@HeadShouldersTR used over 100 different videos throughout its campaign, including split-screen videos tailored to its Conversational Ads. Bringing the tournament action directly to people's timelines was a smart play to win basketball fans' attention.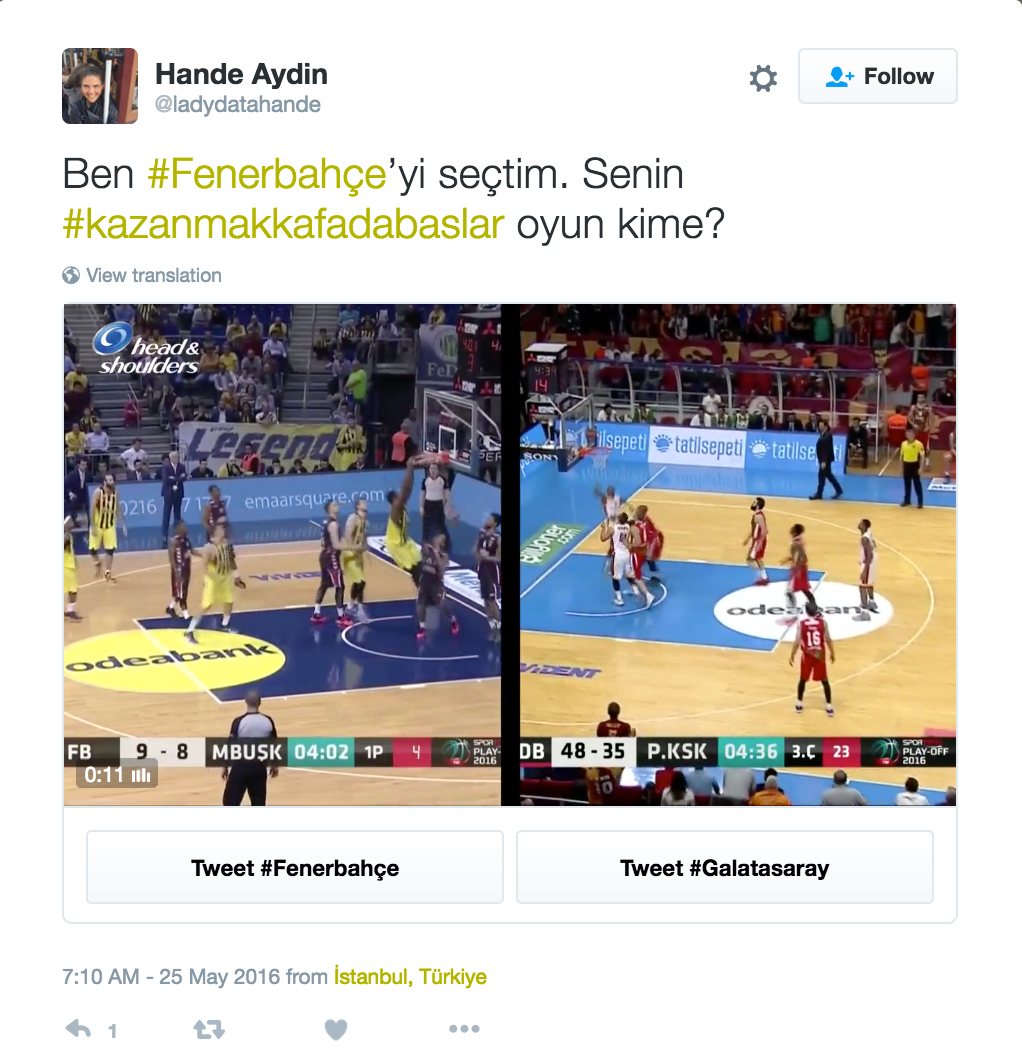 Let fans share your brand message.
Conversational Ads feature call-to-action buttons that let people Tweet your content. In turn, their followers can spread the message further — and so on, to a wide and highly engaged audience.

Continue the conversation with auto-reply.
Setting up auto-replies for people who had Tweeted with the Conversational Ads ensured the one-to-one conversations continued. And by using Website Cards in those replies, @HeadShoulderTR provided another simple mechanism for people to engage with its brand.
Lead the conversation around big events.
With its strategy to engage fans throughout the tournament, @HeadShouldersTR took advantage of the widespread playoff conversation on Twitter, and claimed a large share of it.

People Tweeted with the campaign hashtag approximately 55,000 times during the campaign, accounting for 32% of all Twitter conversation around the playoffs. Almost 14 million paid impressions throughout the campaign generated over 300,000 engagements. People Tweeted @HeadShouldersTR's Conversational Ads over 27,000 times, generating over 7.7 million earned impressions – for over 50,000 Turkish Lira (over €14,000) in earned media value. @HeadShouldersTR's campaign brought over 20,000 visits to the voting website, where 2,000 fans voted for their Maçın Omuzlayanı.

Team sports like basketball have passionate audiences who feel unity and competition intensively. We thought that triggering those passion points is essential to create a sport marketing mechanism, and Twitter is one of the best options to create viral conversation through its Conversational Video.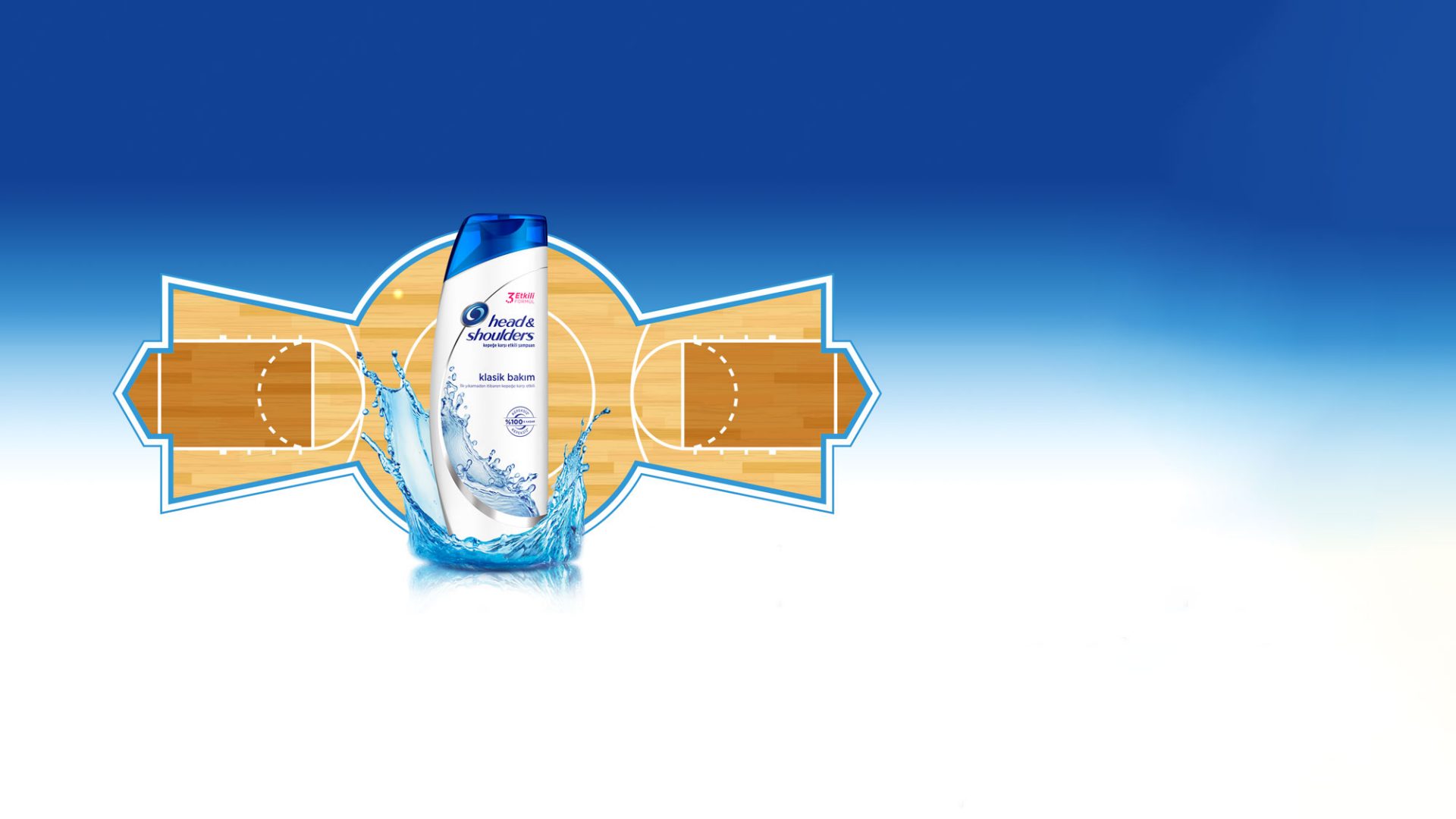 Brands are connecting with people on Twitter in unique and creative ways. And so can you.
Reach your most valuable audience at scale when it matters most.