Case Study
Ford uses Valentine's Day to launch its new Fiesta Black & Red models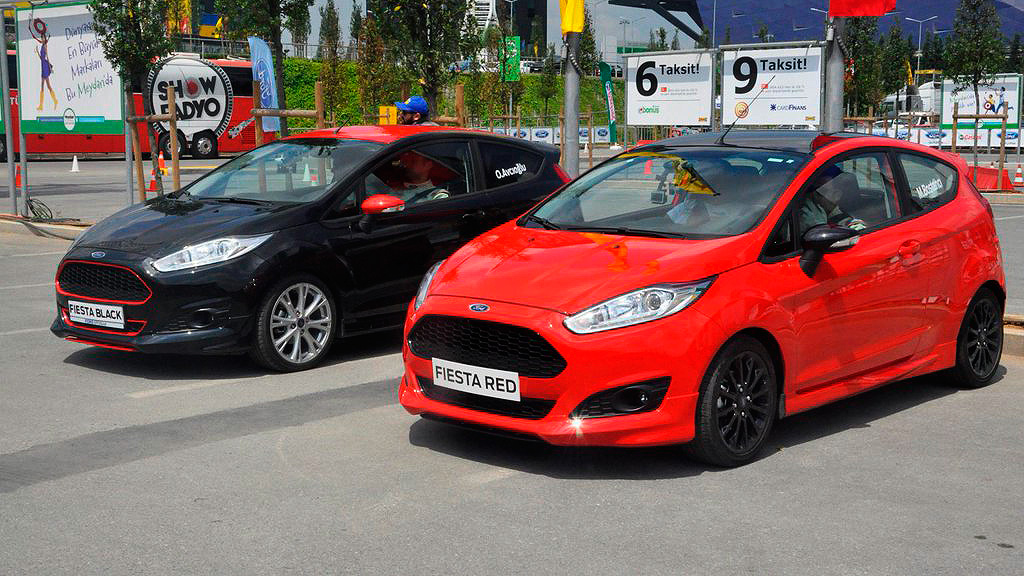 175K
mentions of #BeniSeviyorsan
4.5%
Promoted Trend engagement rate
Ford Turkey (@FordTurkiye) identified Valentine's Day as the ideal occasion to tie in with the launch of its special-edition Fiesta Black & Red cars. It also saw the chance to combine Twitter with TV and collaborate with the popular romantic comedy Kiraz Mevsimi.

@FordTurkiye launched two Promoted Trends in the run-up to Valentine's Day and asked couples to prove their love for each other by taking part in the conversation, using the hashtag #BeniSeviyorsan (#IfYouLoveMe). The brand worked with @FOXTurkiye, which broadcasts Kiraz Mevsimi, and celebrities from the show, who were the first to challenge each other. The most creative challenges were then awarded a dinner for two, a weekend trip, or the chance to meet cast members.
@FordTurkiye ran the first Promoted Trend a week prior to Valentine's Day and followed this with a second Trend on Feb. 13. It also used Promoted Tweets with images and video, and targeted viewers of Kiraz Mevsimi. Its Black & Red cars were featured in an episode.

1. Create the right hashtag.
@FordTurkiye chose the hashtag #BeniSeviyorsan (#IfYouLoveMe) to evoke the right tone and to coincide with the buildup to the launch for the Fiesta Black & Red models. #BeniSeviyorsan was naturally conversational and echoed the kind of hashtags that trend organically on Twitter.

2. Turn to celebrity influencers and TV stars.
The campaign succeeded in involving celebrities from Kiraz Mevsimi, such as @Ozgecangurel and @Serkancayoglu, who both offered an endorsement on their Twitter profiles.
It also harnessed support from Turkish influencers like @OdunHerif and radio presenter @nihatsirdar, who encouraged his listeners to take part in the challenge with their sweethearts.

Key to this campaign was creating the #BeniSeviyorsan hashtag and turning this campaign around very quickly. … It allowed us to put the Fiesta Red & Black front-of-mind in our target audience. It helped us to realise once again how effective Twitter can be as a method of communication.
The two Promoted Trends generated 34.3 million impressions together while the first one alone hit 16.8 million. @FordTurkiye's hashtag #BeniSeviyorsan racked up 175,000 mentions and achieved an engagement rate of 4.5%, and the Twitter Poll Card generated 3,000 responses. The brand also attracted 3,200 new followers and saw website traffic increase by 200,000 unique visits in just two weeks. Finally, Twitter helped boost purchase intention of the Ford Fiesta, which leaped from 36% to 82%.
Brands are connecting with people on Twitter in unique and creative ways. And so can you.
Reach your most valuable audience at scale when it matters most.