Case Study
How @TheBHF launched a Twitter campaign powered by hearts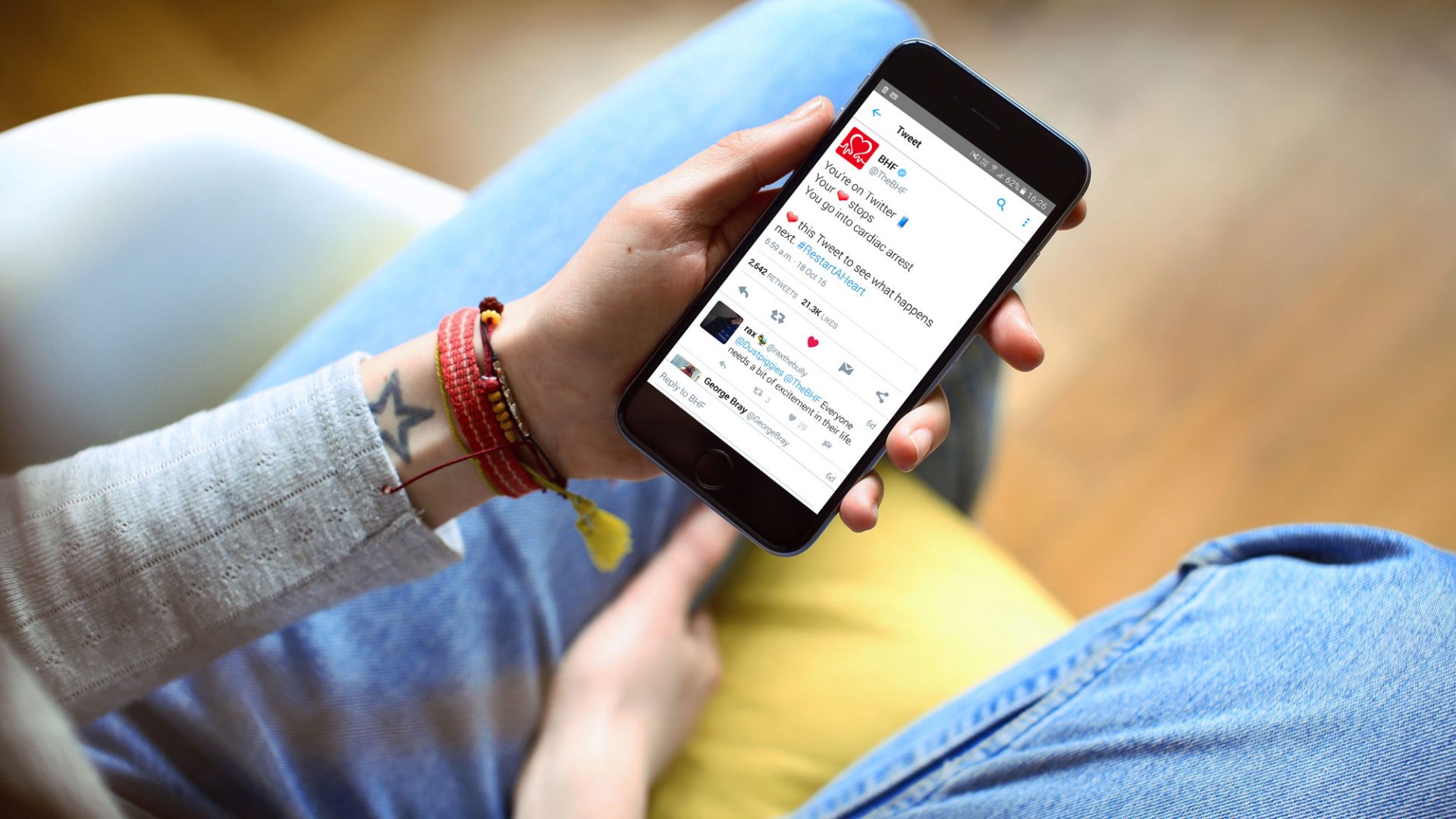 47K
#RestartAHeart mentions globally over seven days
1163%
Y-O-Y increase in UK mentions of #RestartAHeart
More than 30,000 people have an out-of-hospital cardiac arrest each year and less than one in ten survive. Every year The British Heart Foundation (@TheBHF) takes part in #RestartAHeart Day. This is a day dedicated to training people in life saving CPR skills. On #RestartAHeart Day 2016, the charity took to Twitter to help people understand the need for essential CPR training to increase the survival rate immediately after a cardiac arrest.
The goal of the campaign was to raise awareness of the issue and drive conversation on #RestartAHeart day. Working closely with Twitter, @TheBHF was able to use Twitter's heart button creatively as part of its campaign.
Use a call to action to drive engagement.
@TheBHF used Twitter's auto-response mechanic which prompted people to 'like' the launch Tweet to receive a bespoke response. Less than one in ten received a response of survival with nine in ten learning that because nobody nearby knew CPR - they had not survived. The original launch Tweet created a massive spike in conversation.

The goal of the campaign was to raise awareness and drive conversation and it proved incredibly successful. There were more than 47,000+ global mentions of #RestartAHeart across a seven-day period, more than 38,000+ of these were from the UK.
There was a 1163+% YOY increase in UK mentions of #RestartAHeart on campaign launch day 2016 v 2015. There were more than 9,000 mentions of @TheBHF on #RestartAHeart day 2016, which represents a 433% YOY increase. On top of this there were in excess of 7,300 mentions of CPR in the UK -- that's more than double from #RestartAHeart day 2015.
People got onboard and spread the conversation with 2,000+ people Retweeting their personalised response. Overall there were 26,000+ total campaign likes (with some people liking and unliking the Tweet multiple times to get the response they wanted). This combined to drive 3,500+ unique visitors to bespoke landing page on BHF website.

Being able to deliver a campaign that was so in line with core BHF messaging, but in a way that was cutting edge, gave us a chance to reach an entirely new audience. Not only did we see massive engagement on the day, but since the campaign launched we've had great feedback from the UK public.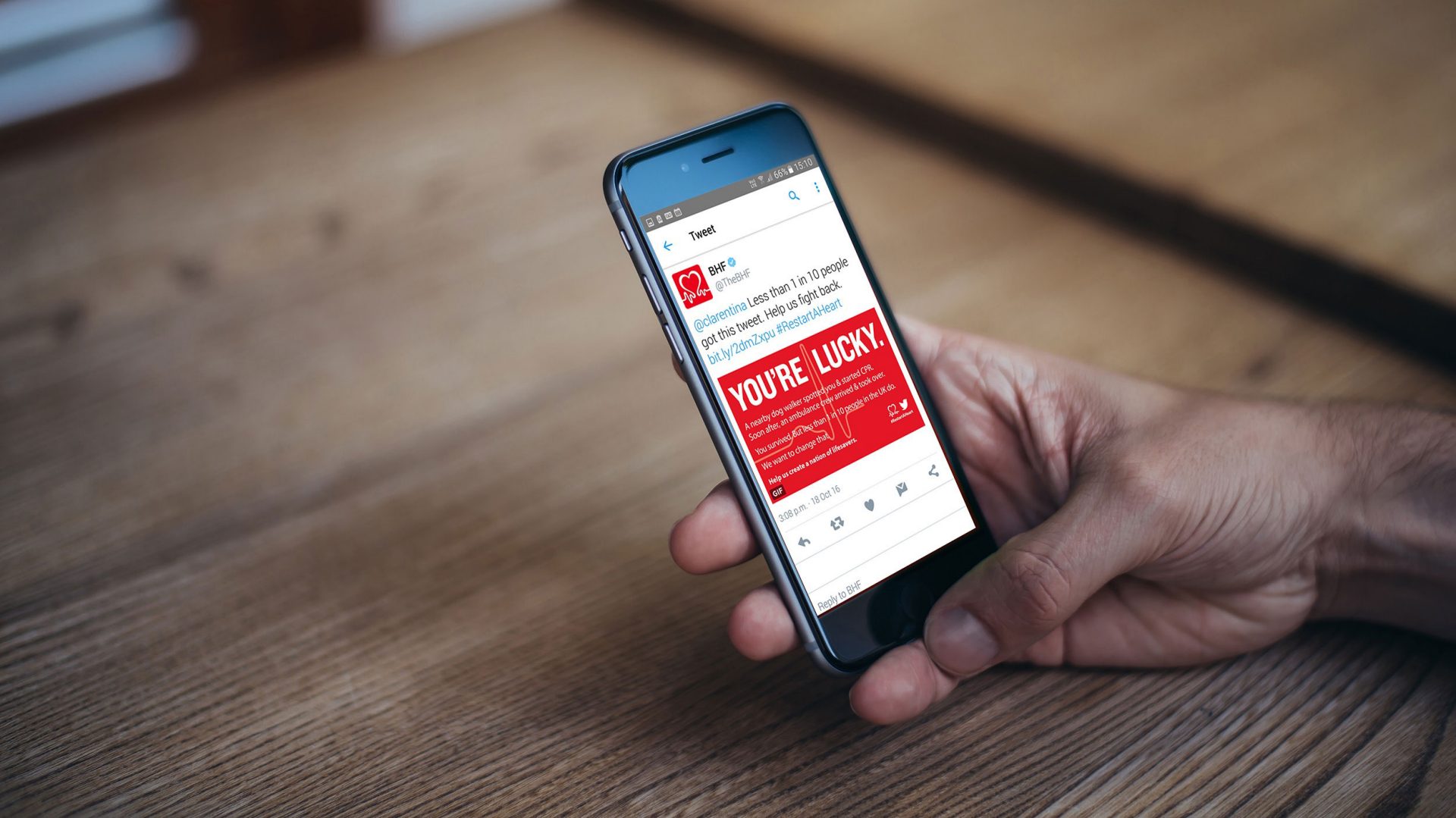 Brands are connecting with people on Twitter in unique and creative ways. And so can you.
Reach your most valuable audience at scale when it matters most.