#BestOfTweets
How brands on Twitter connected with #SaudiNationalDay2020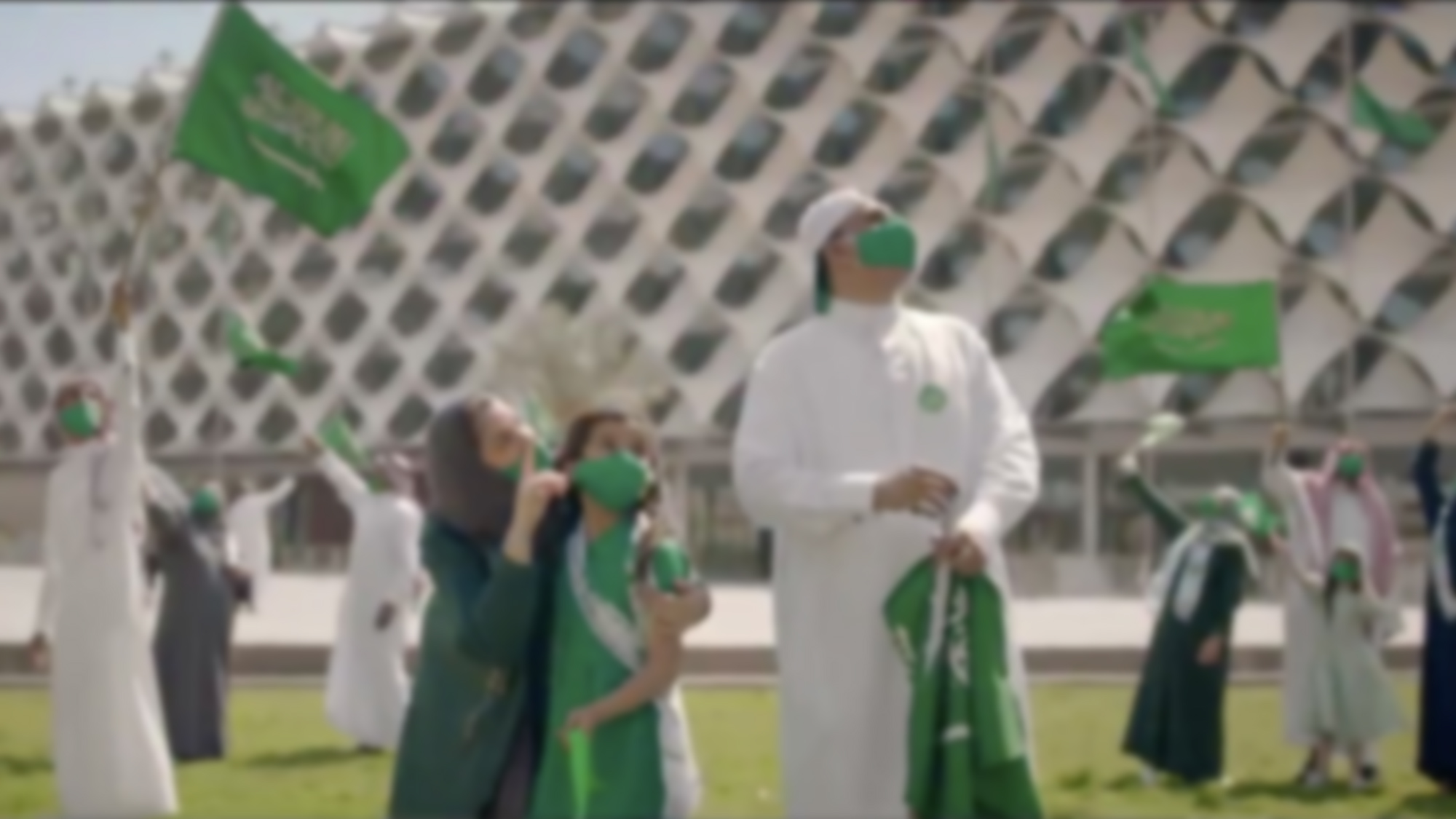 Saudi National Day is one of the biggest moments on Twitter in the MENA region. The celebrations were particularly special this year, as the kingdom celebrated 90 years since its unification.
Here, we take a look at how brands connected with the conversation, engaged with valuable audiences, and built cultural relevance using Twitter.
Saudi Aramco انسى_توقفنا#
Saudi Aramco (@Saudi_Aramco) launched a ten-day campaign using multiple Twitter formats. The campaign kicked off with a conversational ad inviting people to Tweet thanks to the efforts across different sectors. This was followed by a hero video highlighting how the people of Saudi Arabia have overcome hardships, which was viewed more than 16 million times, and a live broadcast of the yearly tradition of raising the kingdom's flag, which was watched by more than 71 thousand viewers. 
Visit Saudi حظنا_بالسعودية#
Visit Saudi (@VisitSaudiAR) compiled user-generated content and launched a promoted video triggering a custom branded emoji. The video encouraged people to tell the world about the beauty of Saudi Arabia, and partner influencers Tweeted it in multiple languages. Using Twitter's new conversation settings, Visit Saudi invited different accounts from the kingdom to Tweet about Saudi Arabia's various destinations. They also used Twitter's Conversational Ads format to have people express their gratitude for the country. By combining Promoted Trend Spotlight and First View, Visit Saudi generated more than 31 million impressions and over 8 million views.
Riyad Bank كلنا_بعزك_وقفنا#
Riyad Bank (@RiyadBank) launched its own Saudi National Day song too, in collaboration with Rashed AlMjid (@rashedtv). The bank combined First View and Promoted Trend Spotlight, as an exclusive 24 hour takeover solution, to capture people's attention, stand out, spark conversation, The music video was watched over 3 million times and while achieving over 34 million impressions.
Inspired by people making and embracing change from across the region, Mobily (@Mobily) collaborated with influential artists, like Saudi Rapper Slow Moe (@saudithugz), to create a song for Saudi National Day which reflects on people's determination to GO. Mobily built excitement for the song's release with a "Like to Remind" auto-reply Twitter execution. The teaser invited people to like the Tweet and be the first to listen to the song a few hours ahead of its release. This custom Twitter execution gave participants a sense of exclusivity, delivering a memorable interaction with the brand on the platform, while the campaign generated more than 1.9 million video views.
Al Ahli NCB دام_عزك_ياوطن#
Al Ahli NCB (@AlAhliNCB) connected with Saudi National Day this year with a message of togetherness that touches on the glory of the past and ambition for the future. The video was promoted to inspire the bank's audience on Twitter, generating around 2.9 million views. Al Ahli NCB followed up by communicating offers and products for the occasion.
stc ksa (@stc_ksa) turned to Twitter to reflect on this year's exceptional events and how Saudi Arabia pulled through, persisted and moved forward. The video, which aimed to induce a sense of patriotism among viewers, was watched over 2.4 million times and followed by promotional content in the occurrence of Saudi National Day.
Saudi Airlines فوق_هام_السحب#
Saudi Airlines (@Saudi_Airlines) celebrated National Saudi Day by taking people on a walk down memory lane. The company compiled nostalgic footage for a sentimental video depicting Saudi Arabia's leadership and the airline through the years, while touching on the accomplishments of the kingdom. The video was promoted to reach a wide audience and was viewed 8.9 million times.