Best in Class
#BestofTweets: National Saudi Day celebrations and more great MENA campaigns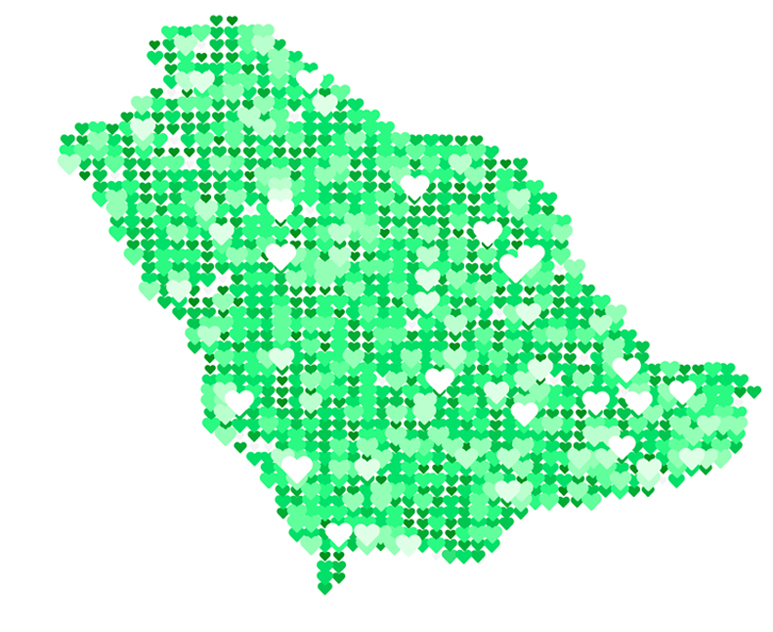 Brands in MENA are using Twitter to build meaningful connections with audiences and raise mass brand awareness. See how Twitter became the new home of National Saudi Day and discover some of our other favourite recent campaigns.

Saudi Telecom Company (@STC_KSA) celebrated National Saudi Day by asking the Twitter community to show their love for Saudi Arabia. When people used a green heart emoji to reply to a Promoted Tweet, they were automatically taken to an interactive Heart Map that filled up with green Saudi hearts throughout the day.

Dairy company Almarai (@almarai) used Saudi National Day as an opportunity to raise brand awareness with a Promoted Video giving a behind-the-scenes look at their hi-tech production process. The video connected with audiences on an emotional level by showing @almarai employees singing the Saudi national anthem.

As Saudi's official entertainment calendar, Roznamah (@Roznamah_sa) took to Twitter to showcase the best ways to celebrate National Saudi Day. A fast-paced, firework-filled Promoted Video highlighted popular events happening on the day, including Cirque du Soleil and the Green Concert, while a series of Promoted Tweets directed people to booking options.

Zain Saudi Arabia (@ZainKSA), a leading mobile provider, joined the Saudi National Day celebrations with a touching tribute to the leadership of King Salman and his family. The Promoted Video raised mass brand awareness by connecting with viewers' sense of pride and love for Saudi Arabia.

Major fast food chain Herfy (@HerfyFSC) took a fun and creative approach to celebrating National Saudi Day by imagining the Saudi Arabia of the future. Their Promoted Video playfully mixed flying cars, robots and houses in the clouds with unique particularities of Saudi culture to engage with food fans and proud Saudis alike.

Leading oil company Saudi Aramco (@saudi_aramco) released a series of inspirational Promoted Videos for National Saudi Day celebrating the diversity of people who make up the nation. Including videos of employees congratulating the success of the country and launching the highest flag in the region, the series engaged audiences and built brand sentiment.

@Tastemade and @Goodykitchen
A collaboration between online food video network @Tastemade and @goodykitchen, the recipe website and blog for Goody food products, saw a @goodykitchen pre-roll added to a Promoted Video from @Tastemade. The video highlighted how to make tasty Goody tuna sandwiches just in time for the back-to-school season.

Electronics company Philips Egypt (@PhilipsEgypt) launched its thought-provoking #BackToRhythm Promoted Video campaign to raise awareness about cardiac arrest and their range of defibrillator solutions.