#BestOfTweets
How brands connected with #SaudiNationalDay 2021 on Twitter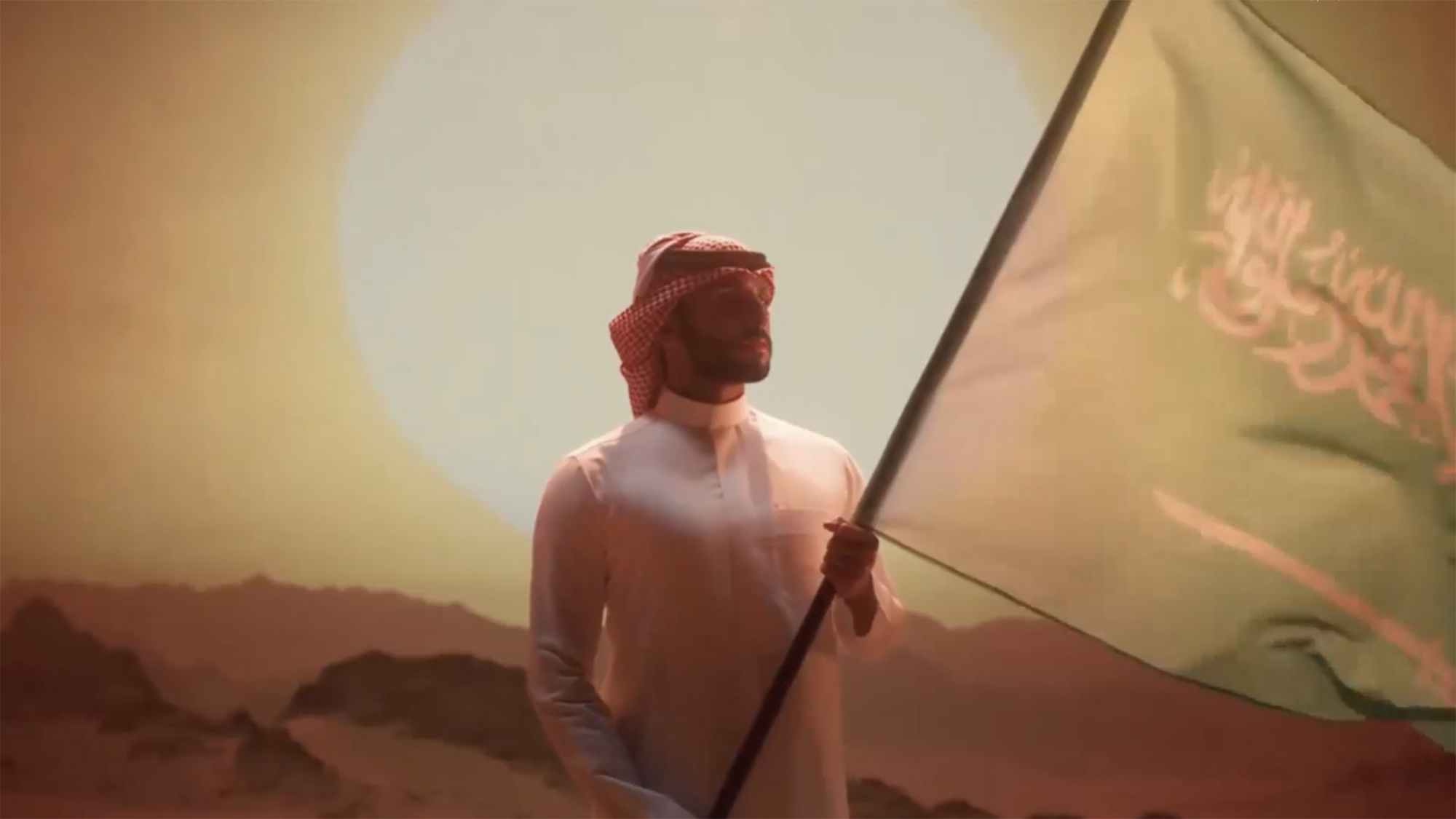 Saudi Arabia celebrated its 91st National Day this year. People, leaders, and brands turned to Twitter to share the excitement for this huge occasion, and connect around the celebrations.
Let's look at how brands connected with #SaudiNationalDay on Twitter in 2021 with video at the forefront of all campaigns.
@BankAlJazira - أبشر_بعزك#
In the lead-up to Saudi National Day, Bank Al Jazira (@BankAlJazira) kicked off celebrations with a teaser, inviting people to like a Tweet to learn about the bank's National Day promotions. Participants received a notification containing a conversational card showcasing the promotions available. The conversation was further amplified when people clicked on the card, which generated an organic Tweet for them to publish on their own feed highlighting the offers. On the day of the occasion, Bank Al Jazira wrapped up the campaign with a video website card leading people to its website which provided even more information on the Saudi National Day promotions. 
Leveraging the strength of video on Twitter, King Abdulaziz Center for World Culture (@Ithra), launched a music video that took viewers on a cultural journey that embodied the unity of the Saudi people through performing arts, calligraphy, fashion, and literature. The video thrilled audiences through its depiction of Saudi Arabia's heritage and future. 
NEOM (@NEOM) celebrated Saudi National Day by showcasing the accomplishments of young Saudis through a series of videos, featuring talent such as Eman Abdelshakur, a researcher in neuroscience and founder of the first female accelerator in the Kingdom, as well as Tariq Hamdi, Olympic silver medallist in men's karate. The videos were accompanied by custom branded hashtags featuring NEOM's logo.
@RiyadBank - إنجازاتنا_تتكلم#
Centered around the hashtag إنجازاتنا_تتكلم# (Our Achievements Speak), Riyad Bank's (@RiyadBank) campaign focused on celebrating the reasons that make Saudis proud of their Kingdom. Two main videos were produced and placed as Trend Takeover+ for two consecutive days, highlighting pride in the Kingdom and a year of technological and athletic accomplishments, under the slogan of 'Our Achievements Speak'.
@Saudi_Airlines - ٩١_عاما_وموطني_يعلو#
Saudia (@Saudi_Airlines) took an emotional approach, connecting with audiences through a Promoted Video that highlighted a young boy's journey of discovery. Breaking through the darkness to reveal an oasis of clouds, the video references the country's rugged beauty, and its people's pride, heritage, and faith. 
@Saudi_Aramco - مالنا_آخر#
Under the hashtag مالنا_آخر# (Our one and only), Saudi Aramco (@Saudi_Aramco) journeyed through time in a campaign that chronicled key milestones throughout the Kingdom's history. To drive engagement from audiences, the campaign employed Twitter's conversational ads, featuring an auto-response encouraging people to engage with the story, as well as a musical Carousel which invited audiences to scroll through separate videos that delved into the country's significant milestones. 
@stc_ksa - ثقافتنا_مستقبلنا#
In a celebration of culture, Saudi Telecom Company (@stc_ksa) wove a story of heritage and pride under the hashtag ثقافتنا_مستقبلنا# (Our Culture Our Future), showcasing the numerous ways people celebrate Saudi National Day. Launched using Twitter's Timeline Takeover, stc ensured that its video was at the top of audiences' timelines when they first opened Twitter on the day of the occasion.
Connecting with people with a passion for travel, while stirring national pride, Saudi Tourism Authority (@VisitSaudiAR) launched a week-long campaign celebrating Saudi National Day. Kicking off with an impactful 24-hour Twitter Takeover, the campaign launched with a short video celebrating the cultural heritage of the Kingdom. The video was supported by companion Tweets highlighting various tourism destinations from across the country, as well as local traditions and celebrations. While the campaign showcased the country and its people, Saudi Tourism Authority engaged audiences by asking them to "share their green" in reference to the country's national colour, with people sharing photos and videos ranging from paintings to boat trips and people dressed in Saudi colours.