Research
Why should advertisers add Twitter to their TV plan?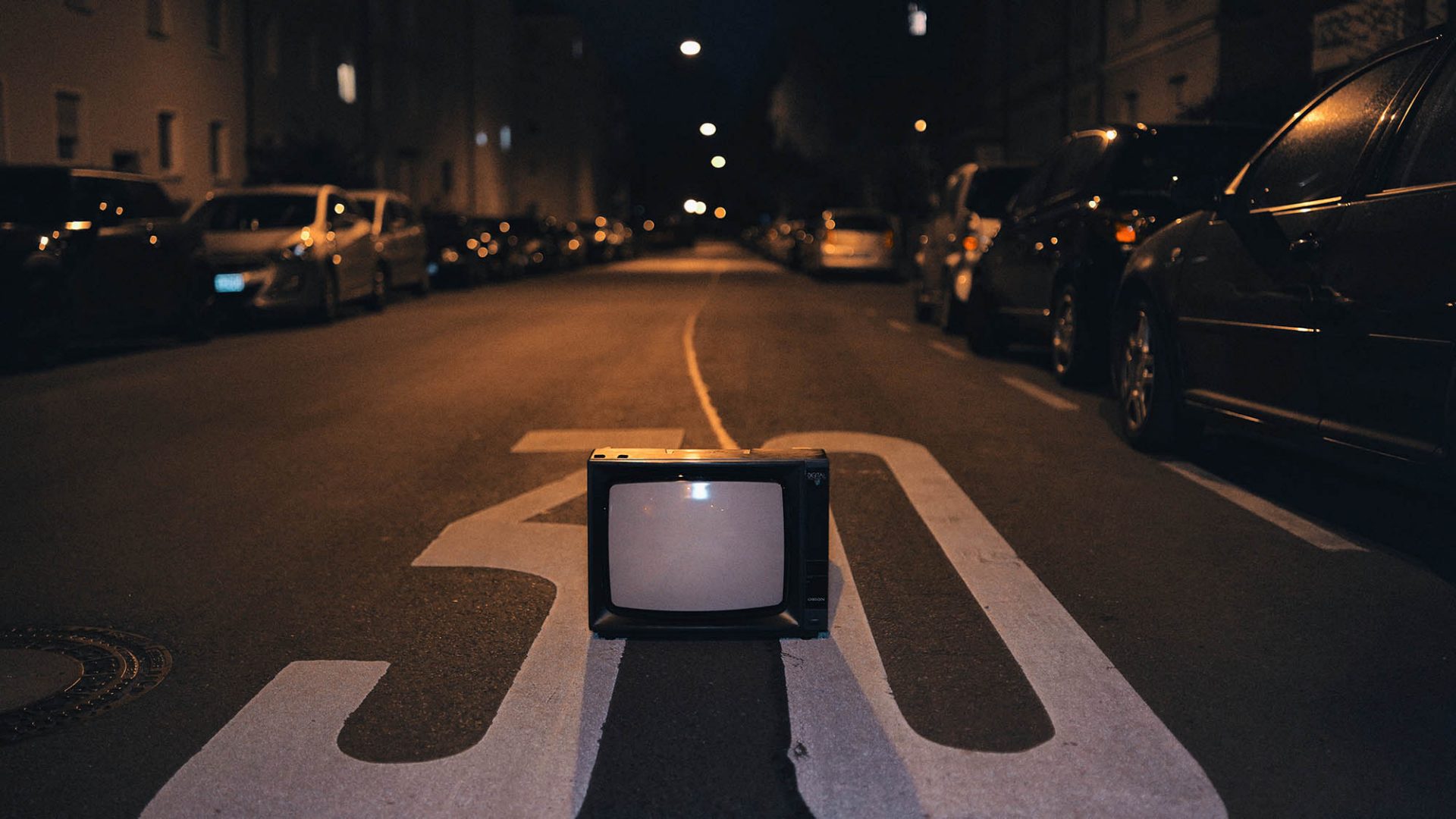 Twitter with your TV ad campaign can have a significant positive impact.
Why should advertisers run Twitter campaigns with their TV plan? The answer is straightforward. Twitter has the most valuable audiences when they're most receptive. Our research has found that running Twitter and TV campaigns together increase brand performance and ROI for both channels.
1. Increased brand performance:
We ran a brand study across five advertiser campaigns happening during the World Cup in 2018 and saw compelling results. We observed a 33% increase in consideration and a 17% rise in purchase intent when TV campaigns and Twitter campaigns run alongside eachother.2

Through our category level marketing mix modelling studies, we've seen that adding Twitter to a TV campaign improves overall ROI by up to 29%.3
46%1 of the target audience who see your campaign also see it on Twitter. This lends you the opportunity to complement a TV campaign with a supporting message through substantial cross-channel exposure. This makes Twitter the perfect platform to plan to deliver supporting messages to your chosen audience.
4. Highly targetable audiences:
Highly targetable audiences to complement broader TV buys. Twitter can reach particular audiences through multiple targeting options, and we include demographic targeting to match the type of targeting you'll plan to use within TV campaigns.
It's that simple. These four steps combined when used with your TV ad campaign can also have a significant positive impact, adding value to your brand.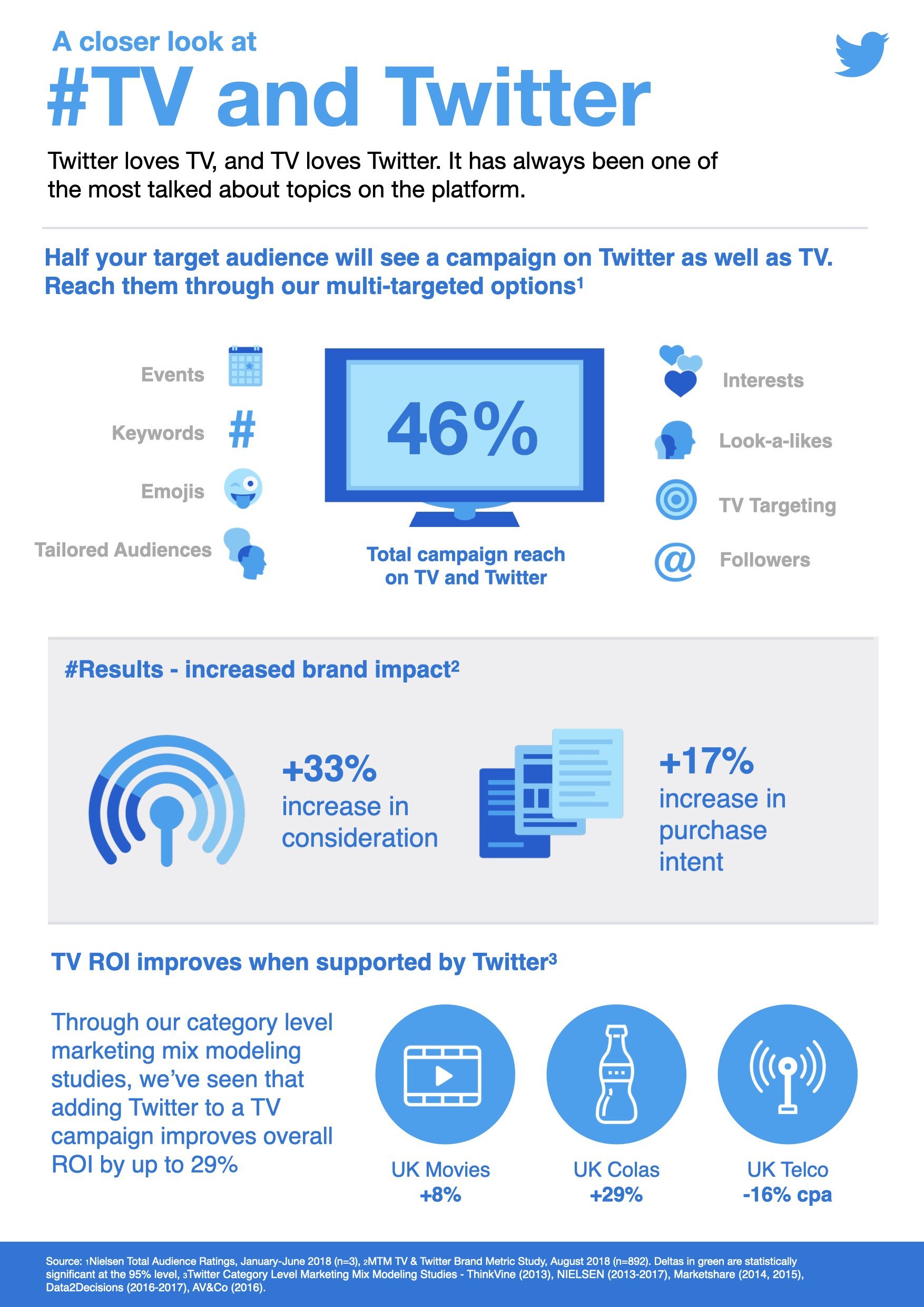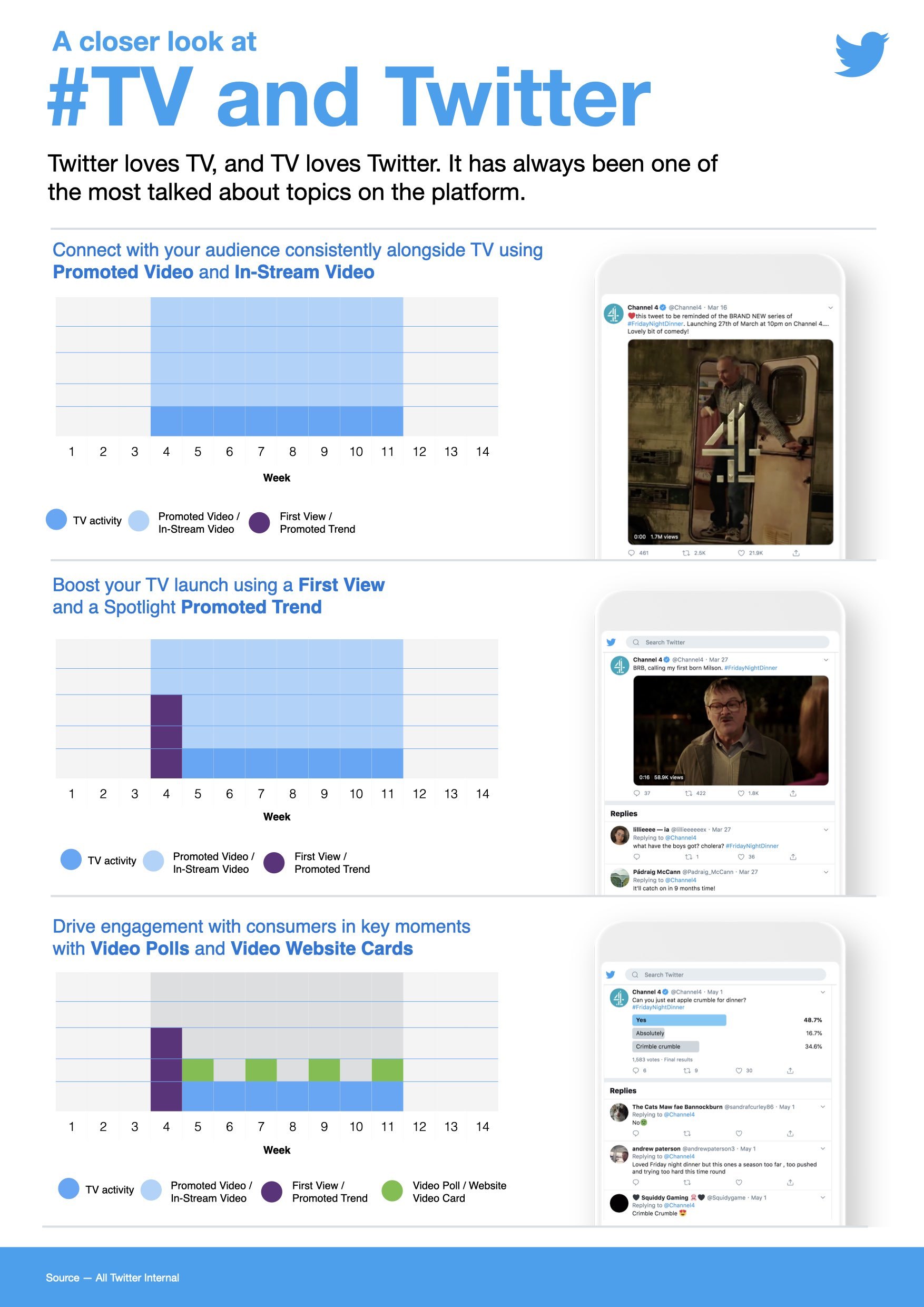 1. Nielsen Total Audience Ratings, January-June 2018
2. MTM TV & Twitter Brand Metric Study, August 2018 (n=892).
3. Twitter Category Level Marketing Mix Modeling Studies — ThinkVine (2013), NIELSEN (2013-2017), Marketshare (2014, 2015), Data2Decisions (2016-2017), AV&Co (2016)