Perspective
Best in Class: Twitter marketing campaigns for Ramadan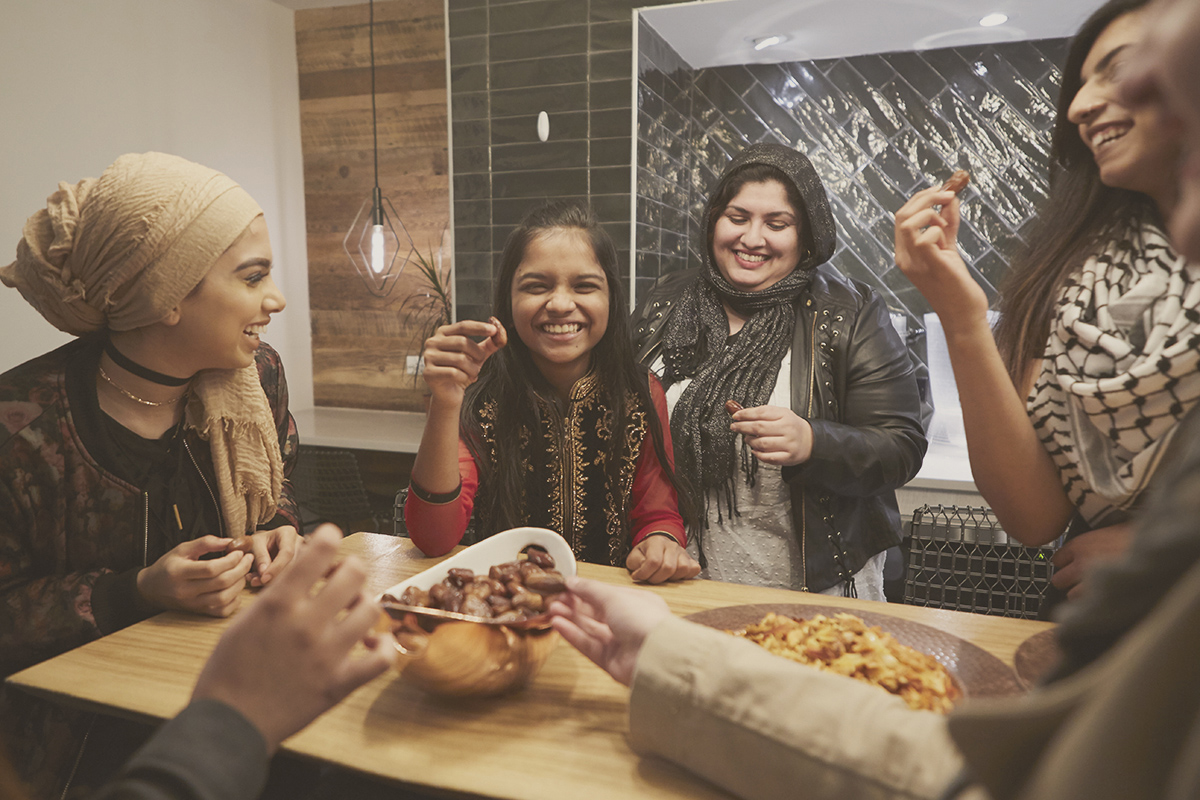 From automotive to real estate, these Twitter marketing campaigns around Ramadan show how it's done.
When something is happening, Twitter is the place people go for conversation. This is typical all over the world regardless of religion and culture. 
The holy month of Ramadan is one of the biggest events of the year, so Twitter is a great place for brands looking to connect to the occasion and reach that community. 
When brands connect with what's happening, they see a lift across the funnel. This includes an 18% rise in message association and 8% rise in brand awareness.1 
Here are some great Twitter marketing case studies on brands who connected with people in Saudi Arabia during Ramadan. Twitter allowed them to do this in many different ways, including product placement in topical video and call-to-prayer reminders.
LexusKSA — links with premium content providers during Ramadan
@LexusKSA felt Ramadan would be a good time to focus on the top end of the funnel and drive awareness among Saudi people who were less familiar with the brand.
To do this it decided to team up with @aramshows, one of Twitter premium publisher partners. @aramshow, which created Ramadan-focused video, ran a custom clip with Lexus product placement. Lexus promoted this on Twitter with the aim of driving awareness and views.
Results — increased awareness
The campaign, which was targeted at Lexus's ideal audience, gathered an 11% increase in video views compared to the average for the region.
DeemahKSA — Deemah Tea biscuits boosted sales during the festival
Ramadan is the number one sales period for Deemah Tea Biscuits in Saudi Arabia. Yet despite this, it only had 7% of the market. As a result, Deemah turned to Twitter to raise brand awareness.
@Deemahksa ran a campaign on Twitter that was based around the moment the biscuit is dipped in a cup of tea — 'Bela Bshai' (or 'Dip in tea' in English). This consisted of a Promoted Trend and a Promoted Video.
Results — a sold-out product
On running the campaign, Deemah pulled in 8 million video views and 133,000 clicks. Even more importantly, the product sold out in Saudi Arabia.
Jabal Omar — engaging potential buyers around Ramadan moments
@Jabal_Omar_SA is a development of serviced apartments, hotels, and retailers which neighbours the Grand Mosque in Makkah. Unsurprisingly, the complex is designed to reflect the sacredness of its location.
The company realised religion was incredibly important for its target audience. To connect with these people during the holy month of Ramadan, Jabal Omar ran the #MakkahMoments Twitter campaign, using Promoted Trend and Like to Remind mechanics (which sent people reminders of when to pray).
Results — high engagement and a lower CPE
The campaign was a success, driving a 10.6% engagement rate, which was triple the local benchmark of 3%. Additionally, the resulting cost per engagement of $0.09 exceeded a local benchmark of $0.20-$0.30.
Smasco — partners with cookery content partner
@SMASCO_KSA is a leading recruitment specialist in Saudi Arabia providing domestic services personnel. It identified Ramadan as presenting an opportunity to reach prospective customers. 
Statistics suggest that, during Ramadan, many people like to discover new cooking recipes. Smasco therefore linked up with premium Twitter content provider and cooking channel @Fatafeat. Content produced through this alignment was boosted through Promoted Video.
Results — video views and a low cost per view
The campaign generated impressive results, including an average view rate of over 45%, with each view coming at SAR 0.02.
Mrsool — links with custom content provider Shugari
@AppMrsool is a courier service in Saudi Arabia that principally operates via a mobile app. Mrsool wanted to connect with the conversation on Twitter around Ramadan, whilst driving awareness and app installs. To do this, it linked up with @shugairi, a leading Twitter content provider, which ran religious content throughout the season. 
Mrsool ran pre-roll video on @shugairi to highlight the apps features and encourage user downloads.
Results — high view rate and increased awareness
The campaign had a view rate of over 54% and a cost per view of SAR 0.04.
Twitter is ideal for brands looking to connect with what is happening
Now, more than ever, brands need to connect with what's happening. Whether it's a trend, a sporting occasion, or a religious festival, Twitter is the place to go if you are looking to make your brand relevant to what is going on.
1. Source | Nielsen Brand Effect (US/UK/JP/CA), Q3 2015 - Q3 2018 Connect campaigns, Percentages refer to % uplifts (not deltas or percentage point difference)