Insights
The cost of living on Twitter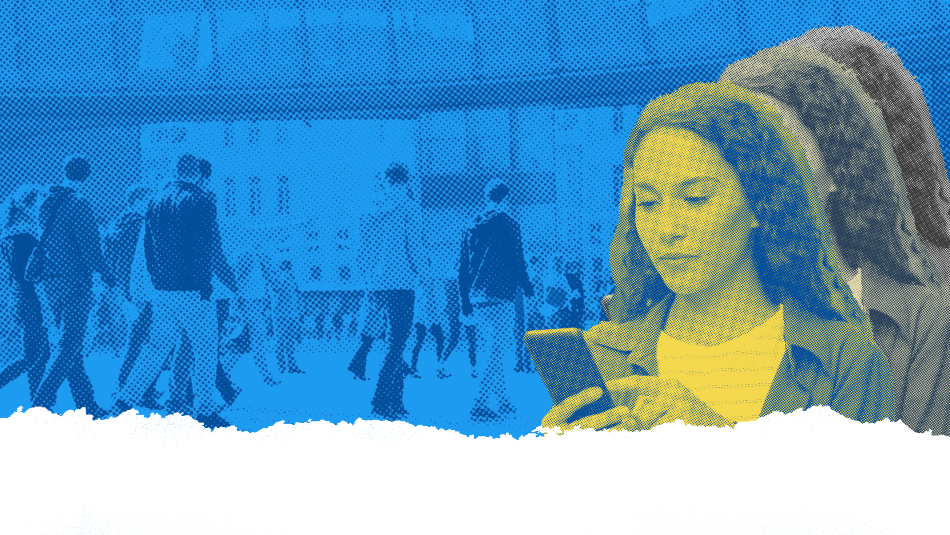 It's not been an easy ride over the last couple of years as the world swings from one major challenge to the next. From the pandemic to an economic downturn, the UK is braced for a cost-of-living crunch, and conversations on the topic are soaring on Twitter.
As one of the most important issues facing many of us right now, we've taken a look at how Twitter's audience is faring during the current crisis. Our research shows that despite facing soaring energy, petrol, and food prices, Twitter users remain cautiously optimistic about their finances – and as always, they're taking to Twitter to talk about it.
The changing tides of Twitter conversations
As the economy bites, Tweets have been peppered with keywords like 'life' and 'expensive', as consumers come to terms with new realities. Twitter's own data reveals a major jump in conversations around the cost of living, with 19x more conversations compared to the previous year. This equates to 500 Tweets per day in 2021 and growing to a massive 10k Tweets per day in 2022.1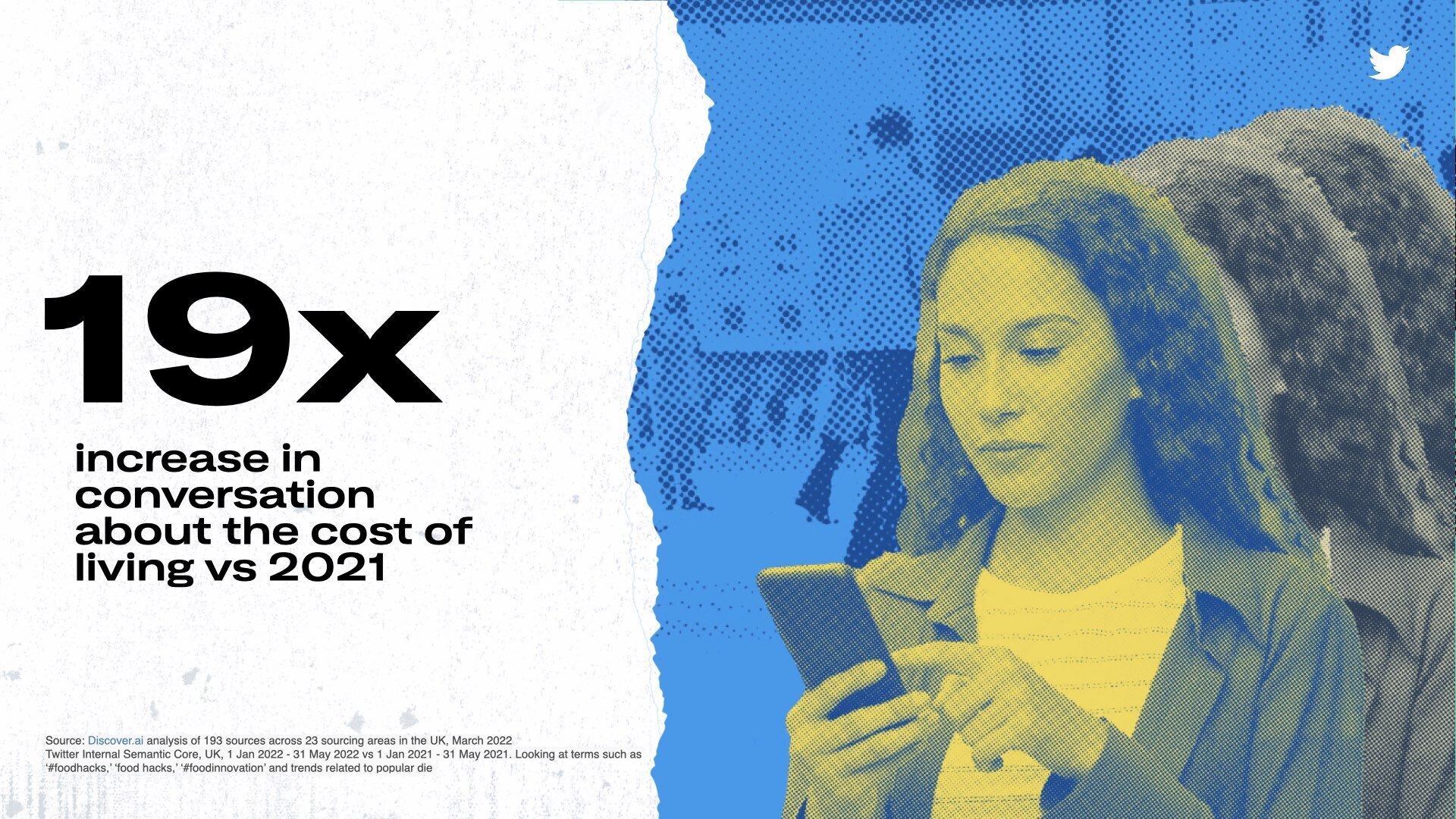 There have already been 2.5 million Tweets about inflation this year – 1.3 million of these occurred in May alone – a major spike indicating a sharp shift in public awareness.1
Twitter users and the cost of living crisis
But for some, the adjustment is harder than others and the pressure on food banks is a good indicator of just how hard it can be.
On Twitter, conversations around food banks have doubled year on year, reaching almost 3K Tweets per day. Similarly, conversations on food poverty have grown by 50% year on year, demonstrating a high level of concern.
To put it in perspective, on average, there is a Tweet about food poverty every five minutes in the UK.2
Resilience and curiosity drive new waves of influencers
It isn't just the conversations that are peaking. Those who champion the cost of living crisis are experiencing a boost in followers, as Twitter users seek out reliable thought leaders on the issue.  With 72% of Twitter users agreeing that being financially secure is important to them, this isn't that surprising.3
Jack Monroe, better known on Twitter as @BootstrapCook, is a case in point. The chef, who writes cookbooks for small budgets and has shared how to make no waste meals on Twitter, doubled her following between January 2021 and June 2022 – from 290K followers to 547K. During that same time period, there was a +197%  YoY increase in UK Tweets about budget-friendly cooking/budget-friendly meals, and there is a Tweet about zero waste in the UK on average every seven minutes.
The data points to the changing landscape of the retail environment, and how consumers are responding. They are looking to brands to help and inspire them to make choices that best fit with the economic reality we all currently live in.
Sources:
1. Twitter Internal, UK Tweets only, 1st January- 10th June, 2022.
2. Twitter Internal, UK, 1 Jan 2022 - 31 May 2022, looking at keywords such as '#foodpoverty,' 'food insecurity.' Retrieved June 2022.
3. GWI, Q4 2021, Twitter MAU, UK VS ONLINE POPULATION.
4. GWI, Q4 2021, Twitter MAU, UK.
5. Twitter Internal, UK, 1 Jan 2022 - 31 May 2022 vs 1 Jan 2021 - 31 May 2021, looking at keywords such as 'budget meals,' 'budget friendly cooking,' 'budget friendly meals.' Retrieved June 2022.