Insights
The Conversation: The summer of freedom

Twitter is all about getting back in the summer swing this year
Summer is back — with a fresh spring in its step. Beachy holidays and music festivals are back on the cards. As thermometers rise and we shed our wintery habits for a season of love (island), festivals, and fun, Twitter is heating up. 
The Pimms is stocked, beachwear ready, and plane tickets booked as Brits say 'adios' to the staycation this year. The excitement is palpable — and if your brand wants to connect to Brits shaking out their tail feathers this summer, Twitter is the place to be.
For people on Twitter, summer is the season
Despite its four distinct seasons, the UK really comes to life in the summer months. It's no surprise that summer is our favourite season by a long shot.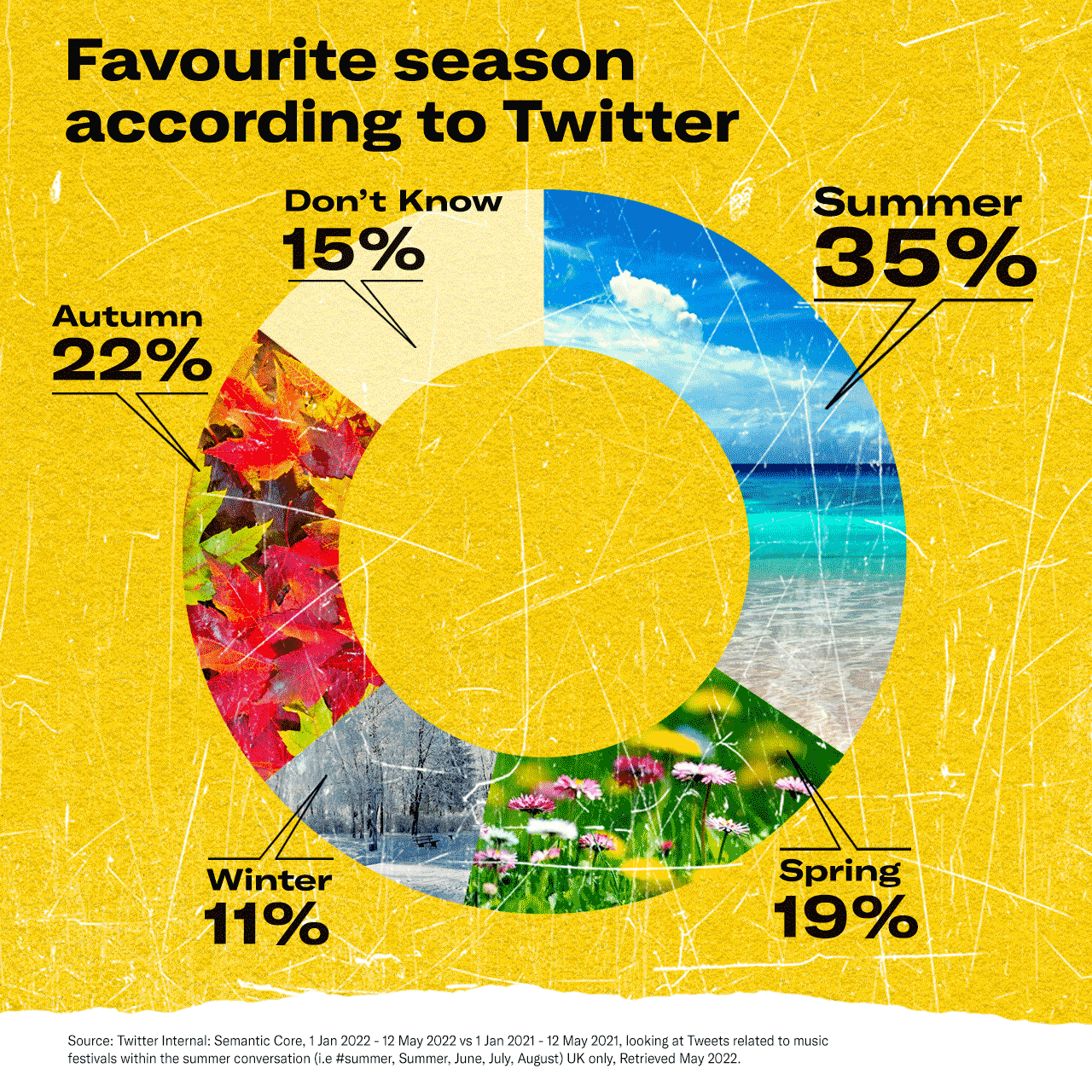 Staycations are out, the beach is in
After two years of travel restrictions, staycations are out. Brits are jumping at the chance to take their families on a well-deserved beach vacation for some r&r.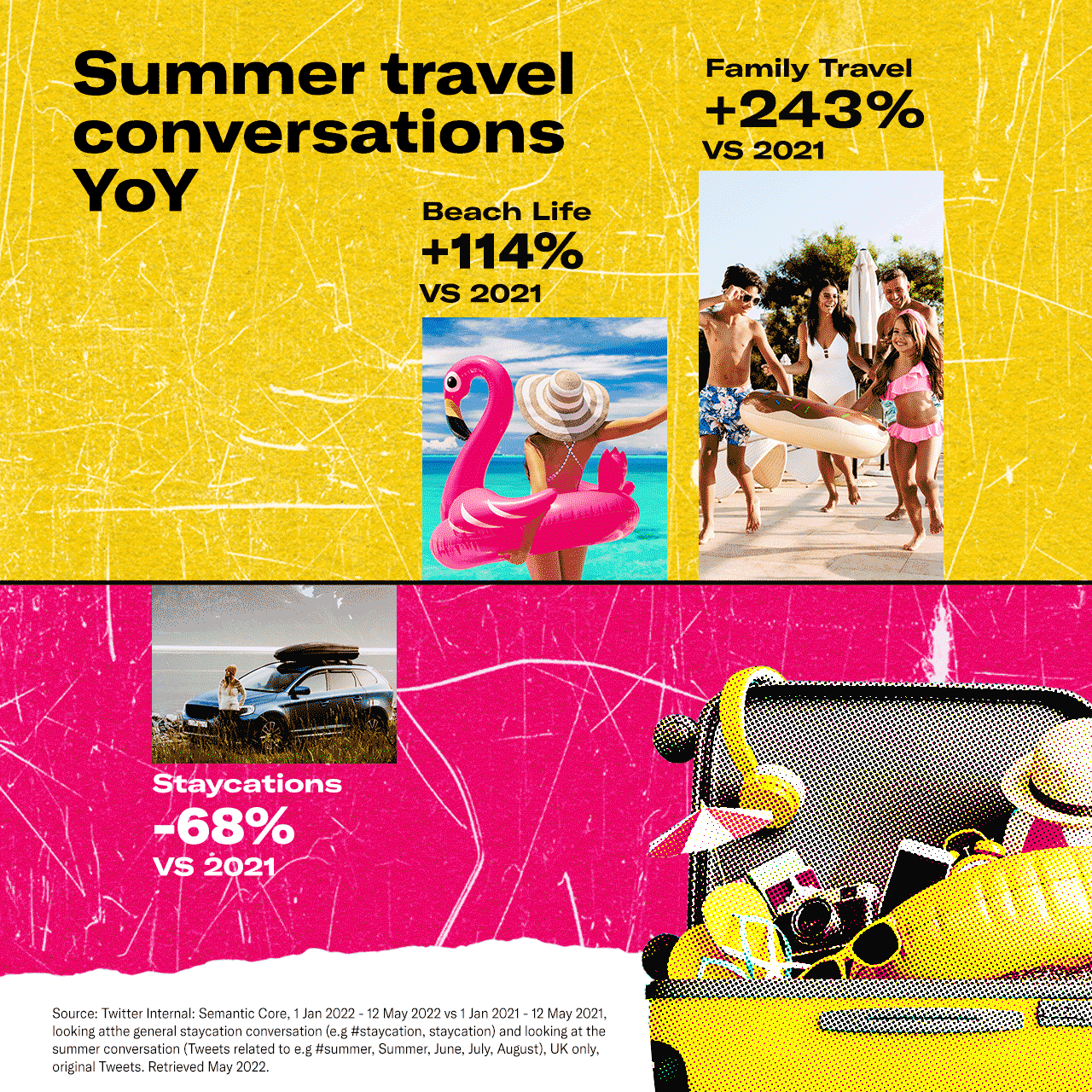 Pimms is the drink of summer
With a little help from Wimbledon, Pimms sees the largest uptick in popularity between spring and summer. Calling it the official drink of summer seems like a fair play.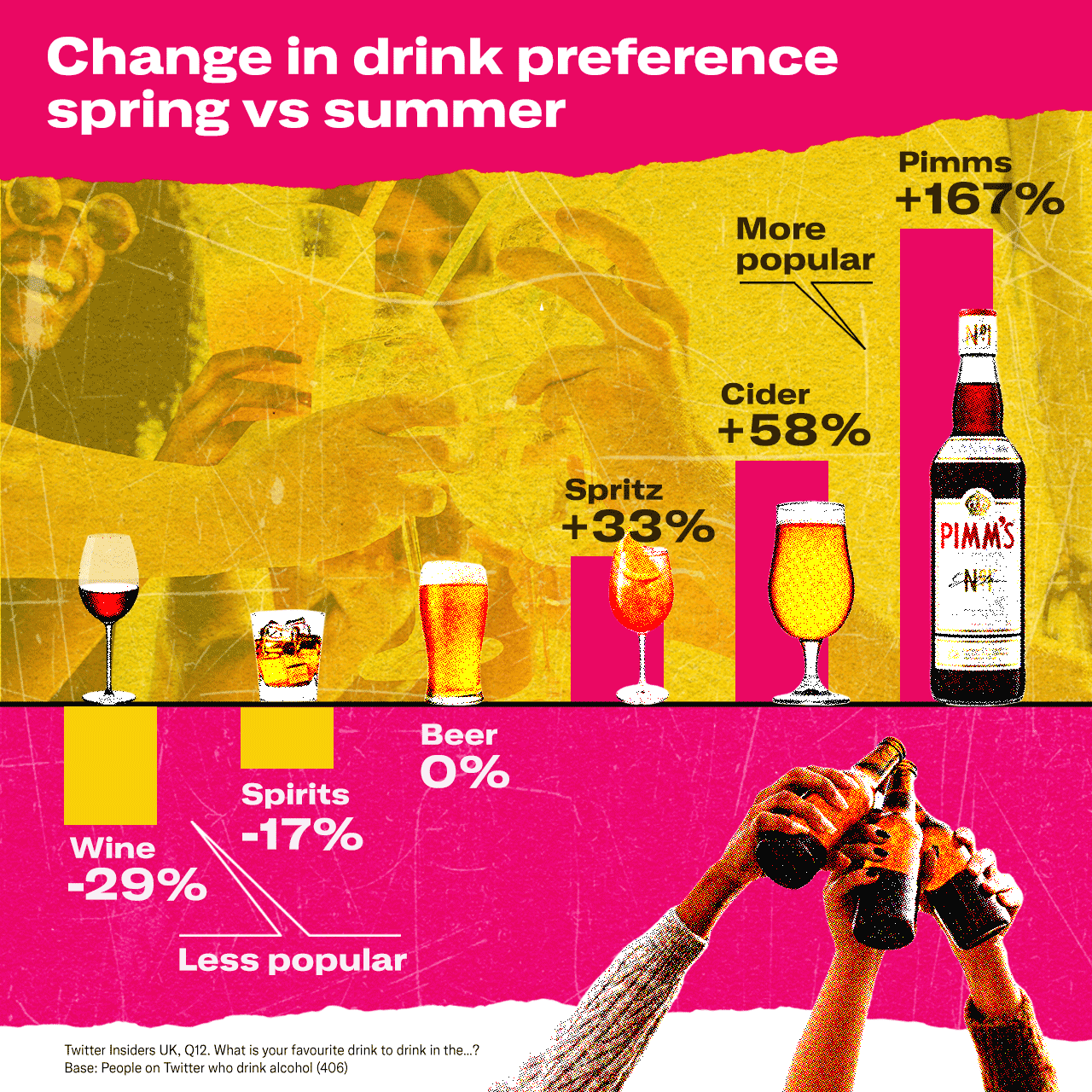 Rejoice! Festivals are finally back
Festivals are back and so is the chat. Whether you're one of the 200K attendees celebrating the 50th Glastonbury Festival (@glastonbury) or watching from home, the return of Glasto is dominating the conversation on Twitter.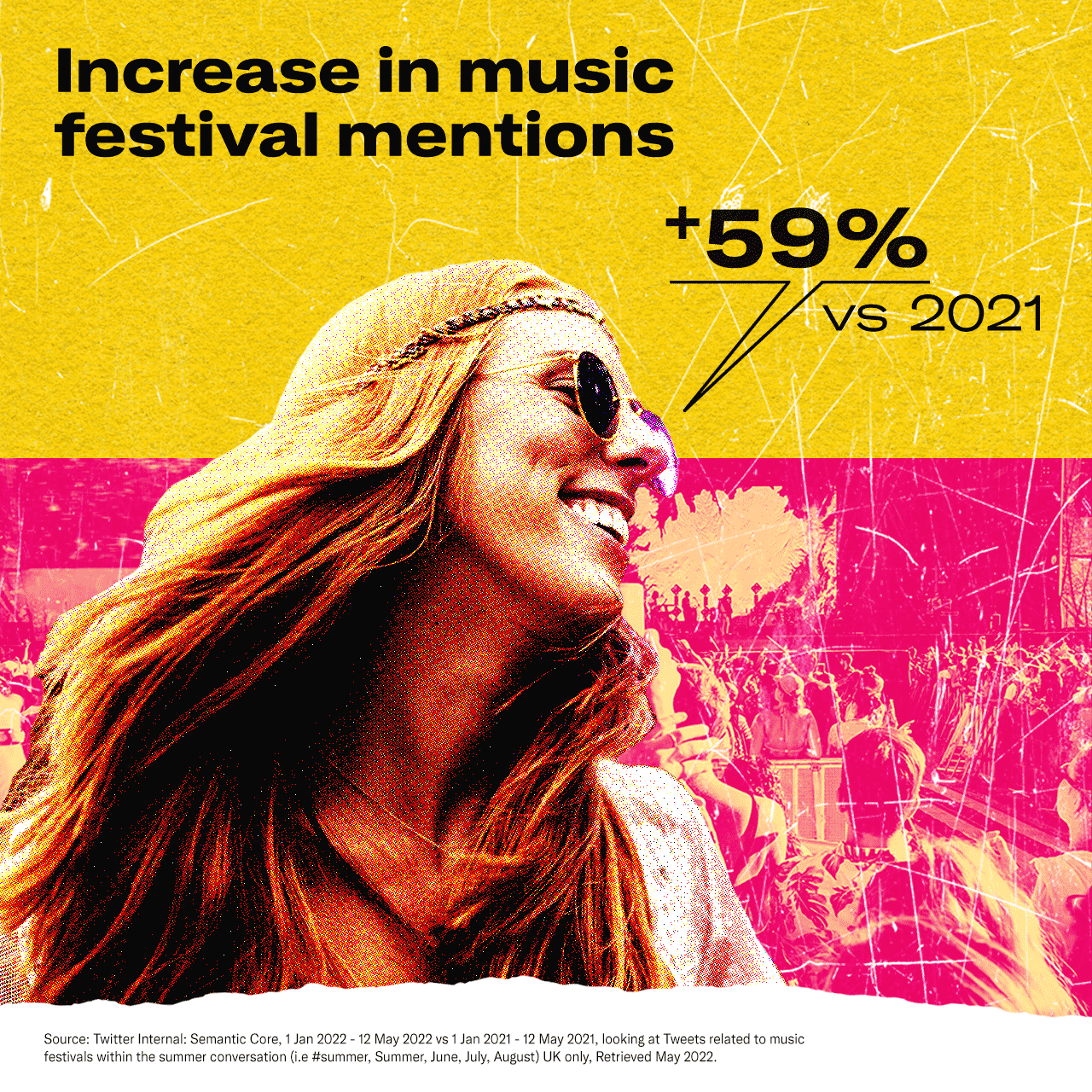 Love Island fans love Twitter
If you're looking for Love Island (@LoveIsland) fans, look no further than Twitter. They're the most engaged and conversational fandom of any show, and that includes Britain's favourite doctor.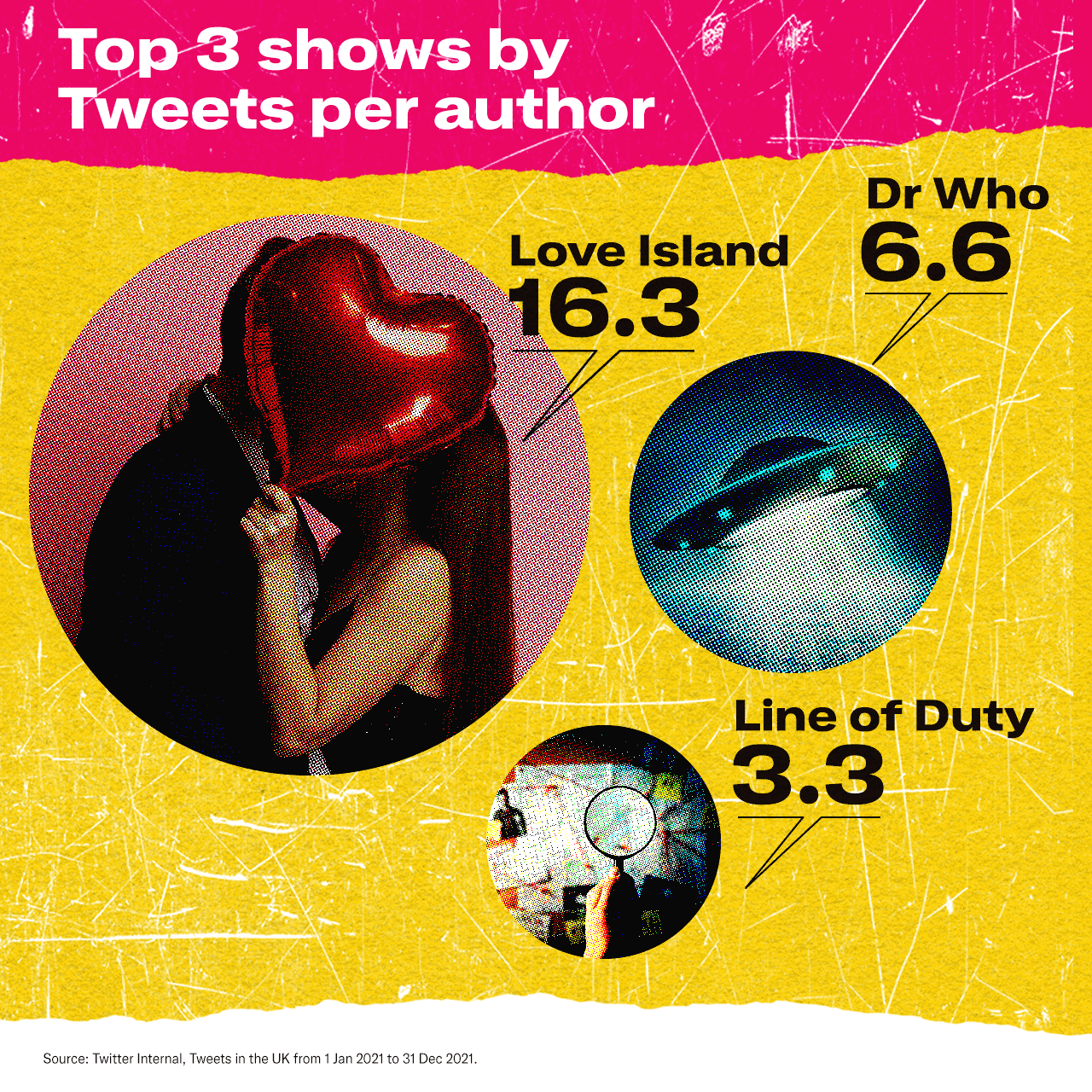 Twitter is ready for summer. Are you?
It's fair to say this is going to be a mega summer — with Brits living it large and taking to Twitter to share in their joy. With spirits high, there are ample opportunities for brands to engage.
Connecting with consumers as they relish the sweetness of normalcy provides fertile ground for growing brand awareness and crafting new, creative customer journeys. Join in the celebration; it's the summer of freedom.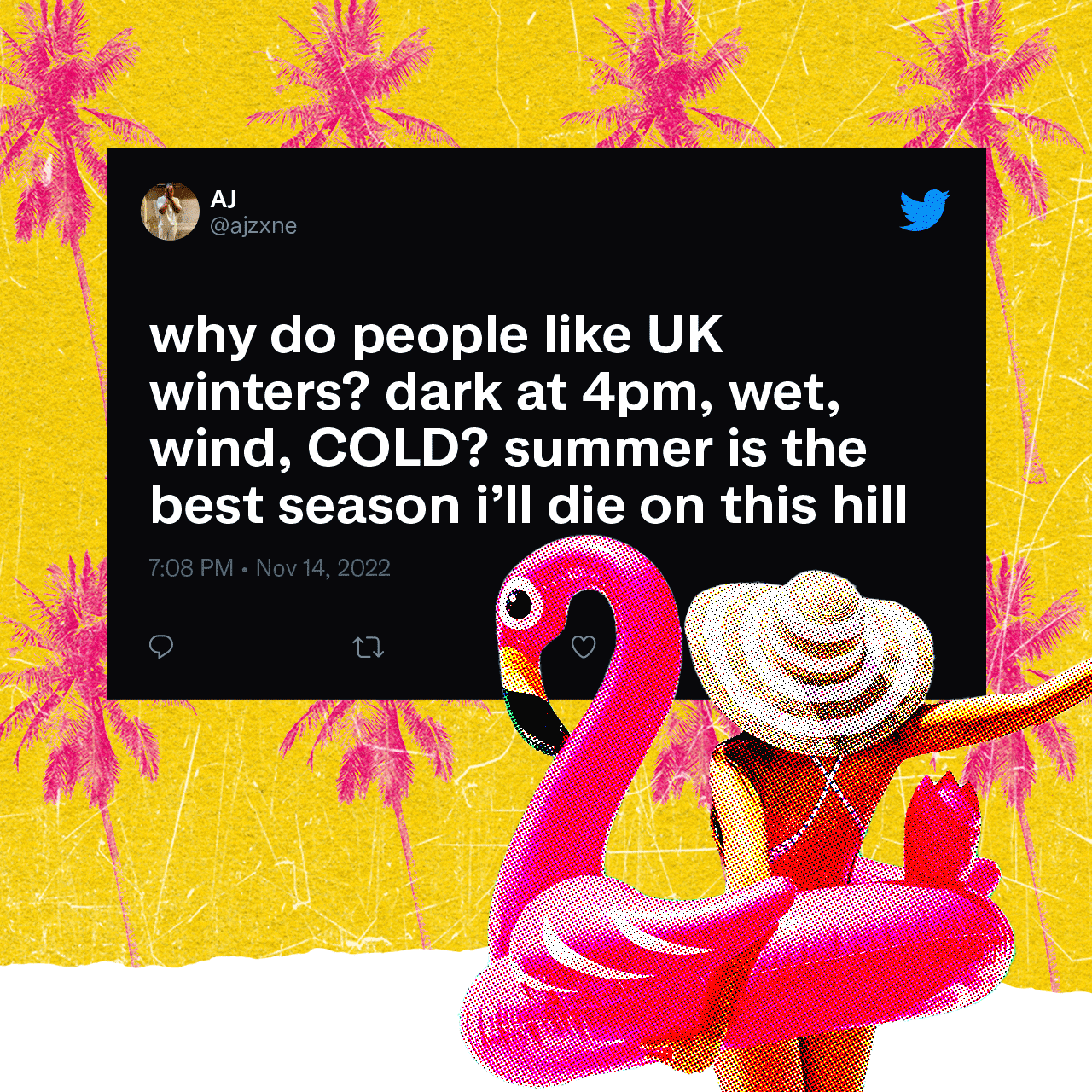 Successful marketing efforts start with knowing your audience. Twitter's tools help you to dig deep.
Reach your most valuable audience at scale when it matters most.