Perspective
The Conversation Report: The year on Twitter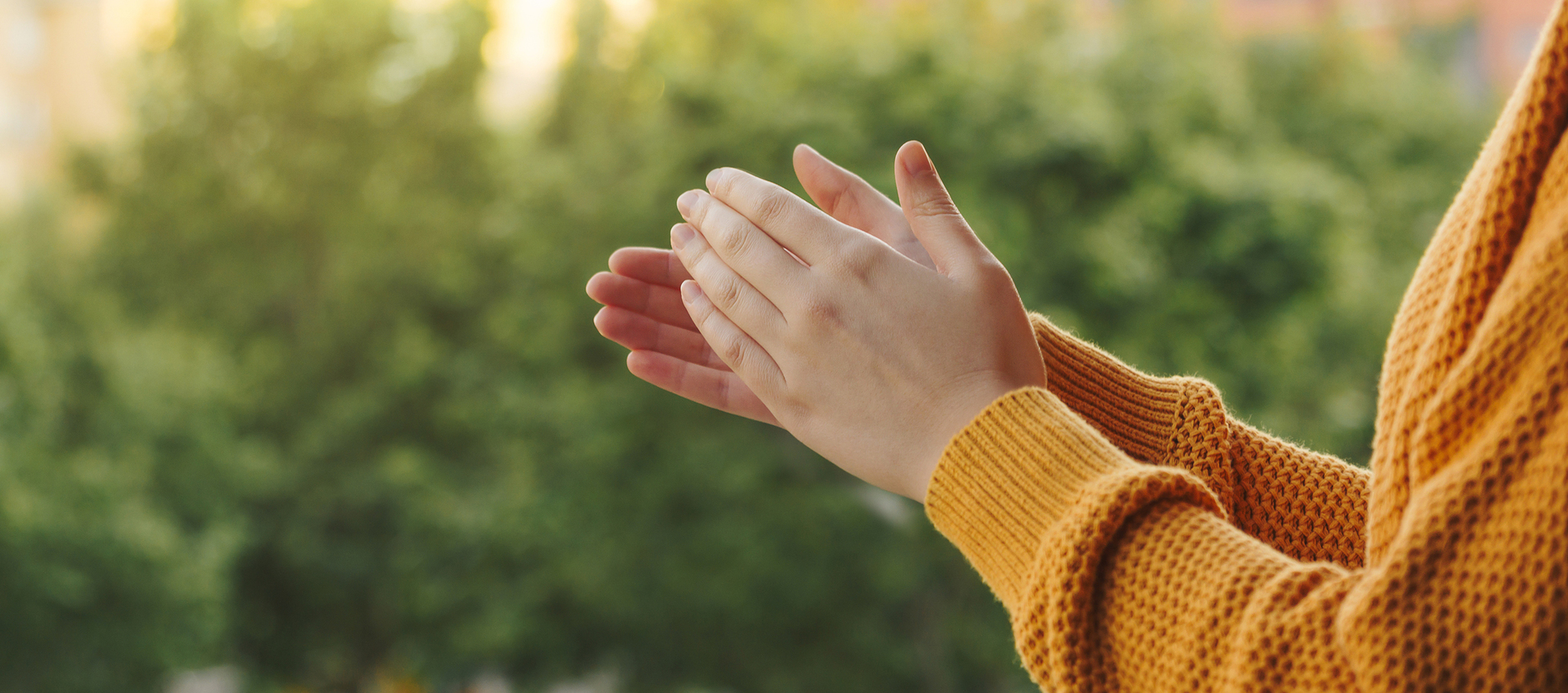 In a year like no other, as Brits withdrew to the safety of their homes due to COVID-19, they took to Twitter in droves. Providing ample time for reflection, lockdowns gave way to an onslaught of Twitter engagement around passion points — from social justice and support for the NHS to more lighthearted conversations around baking efforts and the rise of Zoom. 
Top of the Tweets: Reevaluating what really matters
As the pandemic took hold, all eyes were on the frontlines — and an outpouring of gratitude and respect for @NHS staff lit up the Twitter feed. The second most Retweeted post of the year came from "Love Island" contestant @DrAlexGeorge, who rallied support for NHS staff, advocating for free hospital car parking. 
Away from the frontlines, another battle ensued as England footballer @MarcusRashford led the charge for free school dinners throughout the summer, highlighting child poverty issues in the UK. Stirring up support via Twitter, Rashford's open letter to Parliament was the third most Retweeted post of the year. 
But who can forget the man who stole the nation's heart through @captaintommoore's valiant efforts to raise funds for the NHS? Captain Tom Moore ranked within the top 20 Twitter accounts and saw the biggest growth in UK followers in 2020. He wasn't alone: As the UK stood on its doorstep every Thursday evening to clap for the NHS staff, supporters also took to Twitter — the clap emoji saw a 50% increase this year, compared to the previous.
It's fair to say that 2020 was a year for togetherness, a term that saw 395% increase in unique Tweets versus last year, and of course allyship, which saw a 145% rise in unique Tweets.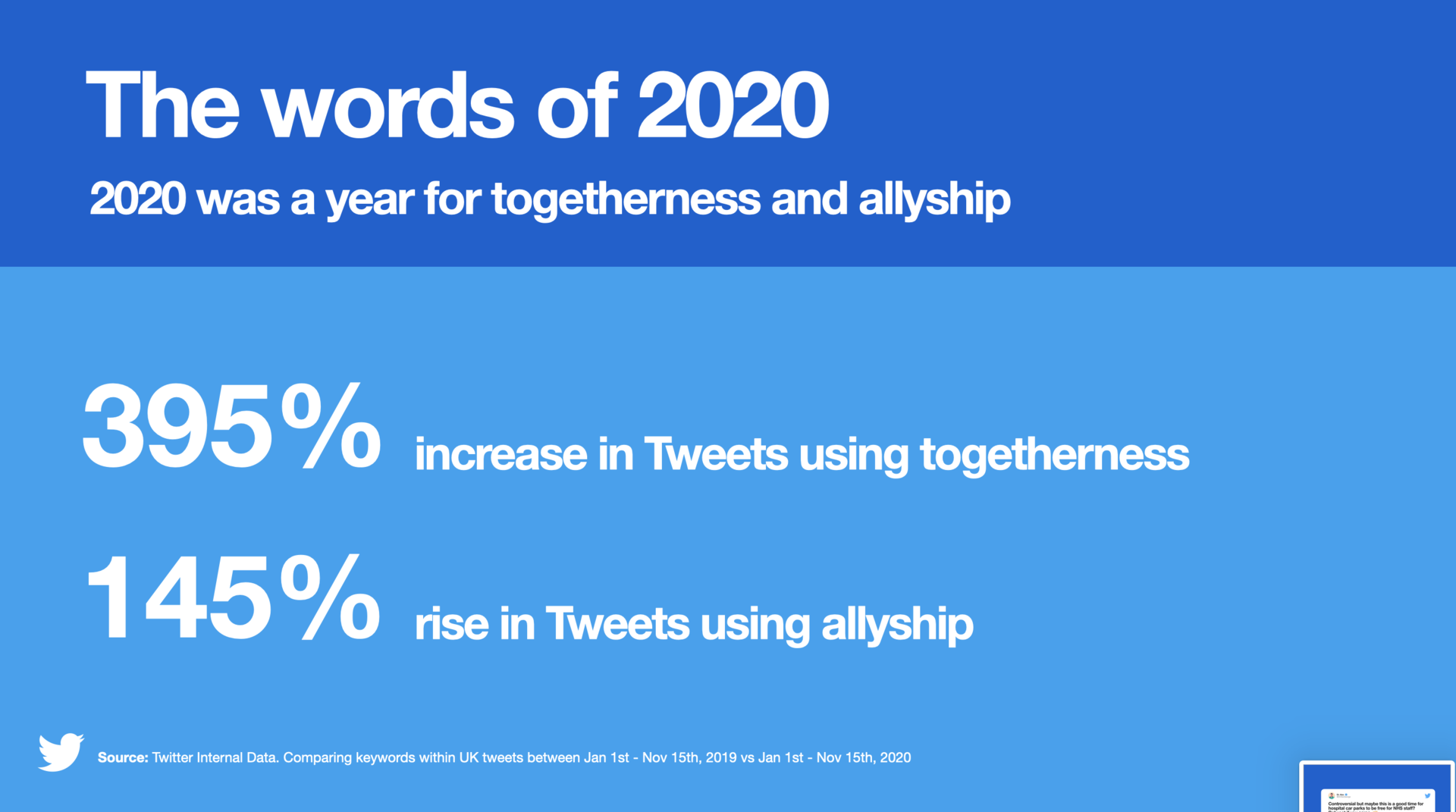 Twitter blows up: The lockdown life
But while the UK regrouped around the issues that matter most, Brits were adjusting to their new lockdown lifestyles — and taking to Twitter to connect, express, and get busy. There were 40M total Tweets related to lockdown this year. Mental health and self-care were arguably more important than ever, with unique Tweets around mental health soaring by 41% compared to 2019 and self-care unique Tweets rising by 35%.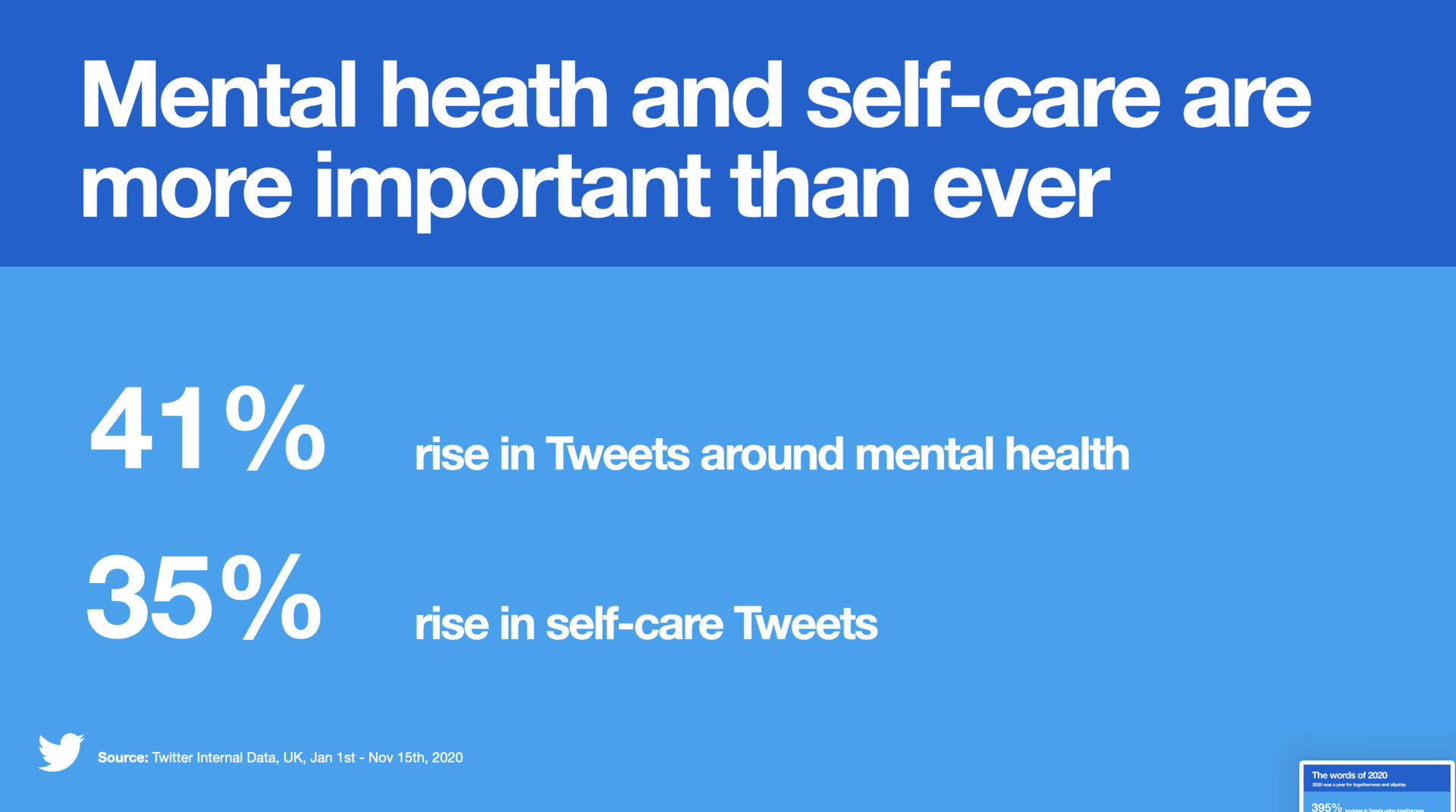 Meanwhile, as homebound activities took off, it was baking that clearly won the top spot — and bread was the nation's favourite. There was a 58% increase in unique Tweets about bread compared to the previous year, and the bread emoji was used 50% more. When they weren't pottering in the kitchen, Brits were socialising on Zoom calls. 
As Zoom took off, there were 1M unique Tweets related to the platform in 2020, a whopping 1,179% increase over the previous year. But Brits were up for more than chats. As they took to Twitter to highlight their newfound pastime, Zoom board game meetups were king, as highlighted by a 210% increase in unique Tweets, followed by quizzes which saw an 86% increase.
Sadly, while digital lives took off it looks like dating lives suffered, with the dating emoji declining by 80% this year compared to the previous — but as we have seen, that love was channelled elsewhere.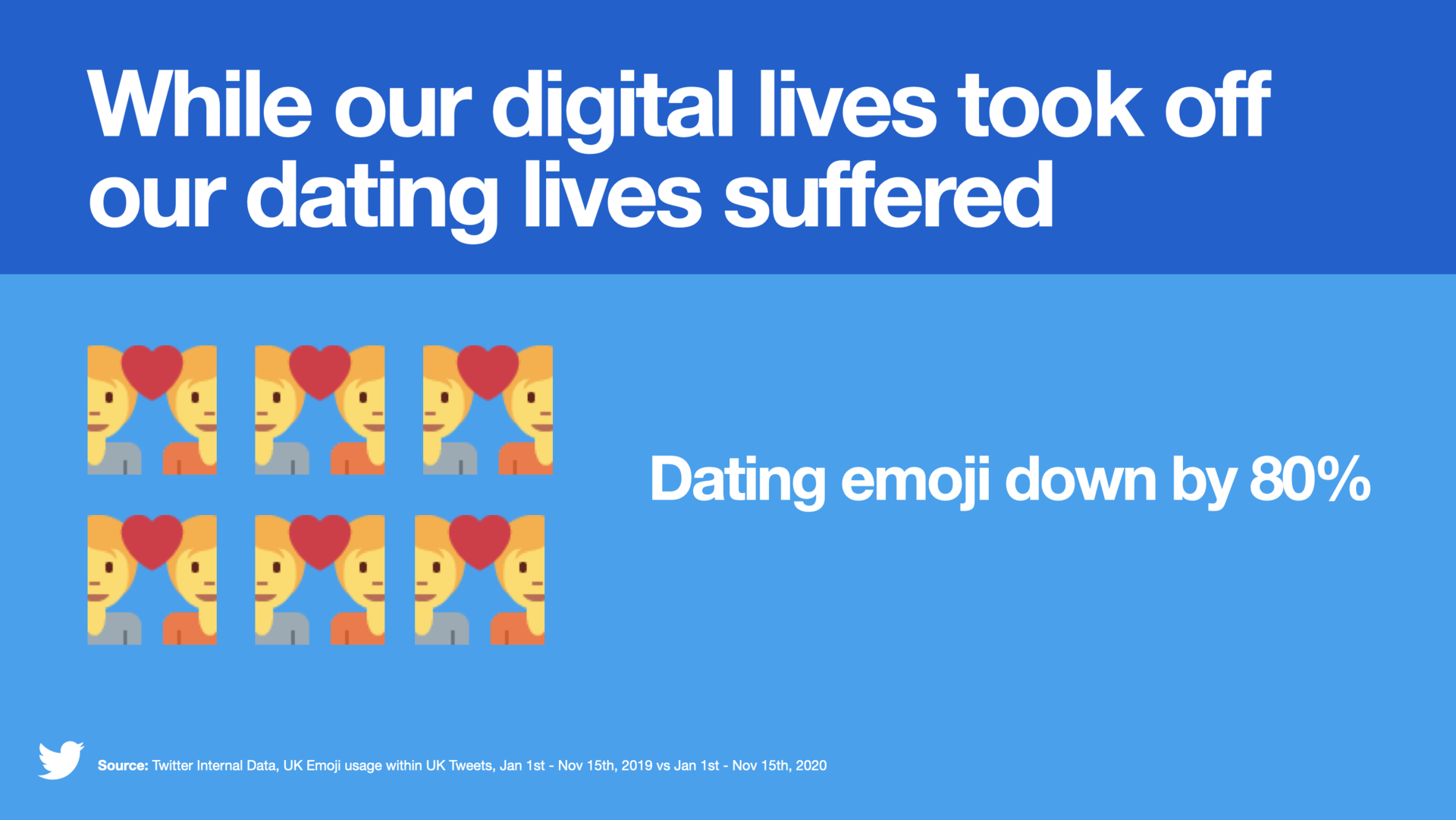 Lockdown lifelines: Entertainment boosts

One lifeline for normality was TV, movies, and music. With more time on people's hands, it is perhaps unsurprising that there were 34K unique Tweets about 'completing Netflix'. The #TigerKingNetflix series proved to be a big hit with @NetflixUK streamers.
Meanwhile, the arrival of @disneyplus generated a huge amount of conversation on Twitter, with #AvengersEndgame becoming 2020's No. 1 movie. That was followed by #BlackPanther in second place and @starwars: #TheRiseofSkywalker in third.
Other big conversations were around the movies we missed out on — like the much-anticipated new Bond movie, @007: #NoTimeToDie or the #WonderWoman1984 movie.
Twitter TV nation
Meanwhile, on TV the UK's favourite shows provided some continuity for fans, who took to Twitter to show their appreciation. There was a 73% increase in unique Tweets looking for TV recommendations this year. 
@GMB garnered a massive 6.1M total Tweets, making it the most talked-about show this year. That was followed by @LoveIsland, which saw 5.5M total Tweets putting it in second place, followed by @Channel4News with 2M total Tweets.
Out of the top 10 most talked-about TV shows on Twitter, six were current affairs including @BBCNewsnight, @bbcquestiontime, and #PrimeMinistersQuestions — highlighting the UK's desire to stay on top of events in an unprecedented year.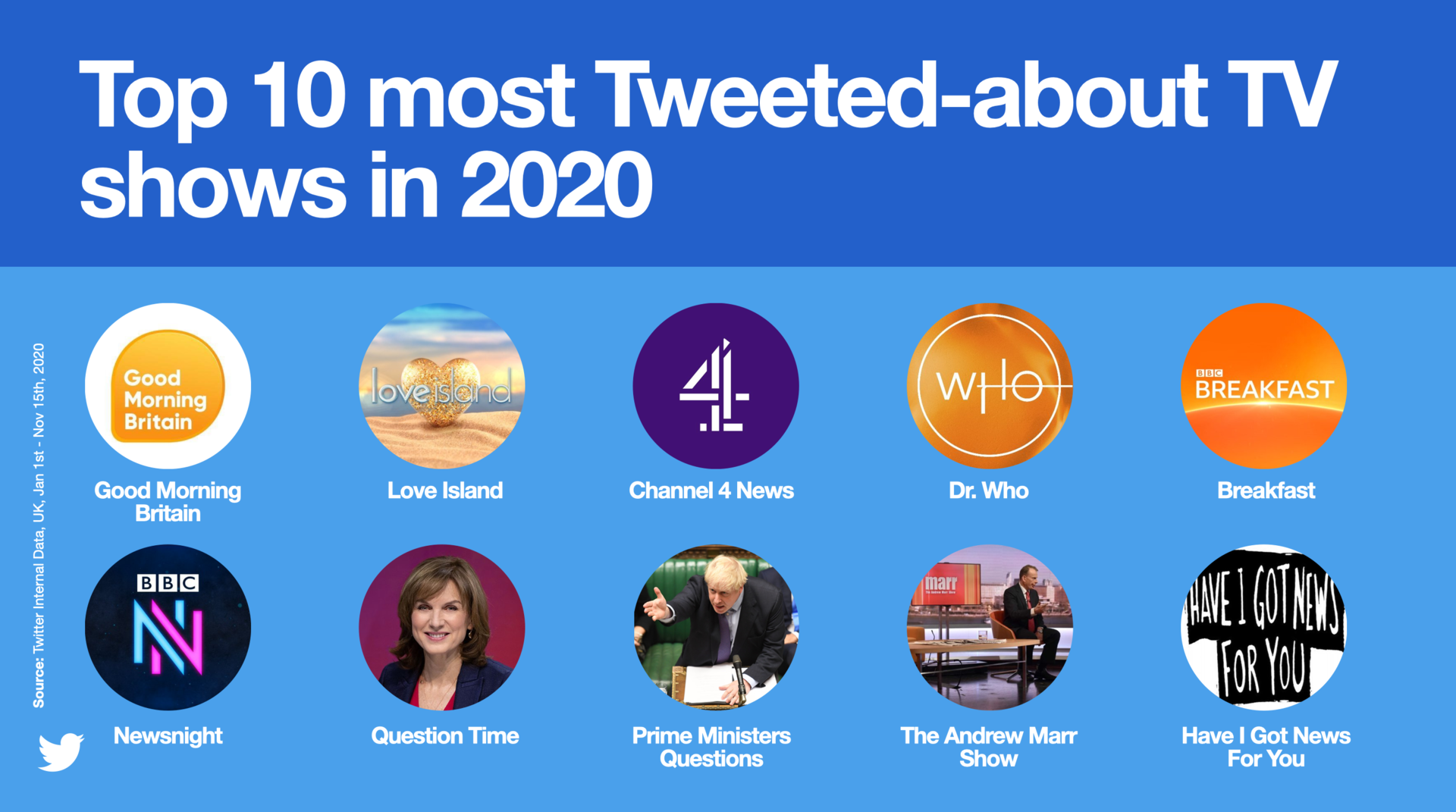 Music fans felt a little bit older this year as boyband @onedirection clocked up 10 years and a whole load of Twitter conversation. The Gallagher brothers, on the other hand, kicked up a fuss as they Tweeted about a potential reunion — turning up the nostalgia for some definitely, maybe Oasis. Meanwhile, @taylorswift13 earned some street cred when she jumped into the political arena to call out Donald Trump following the Black Lives Matter protests.
Following the death of George Floyd in May, all eyes were on the #BlackLivesMatter protests as they rippled around the world. In the UK, supporters took to Twitter to show their allegiance. Not only did the number of 'Black Lives Matter' unique Tweets increase by a massive 14,257% year on year, but the use of the brown heart emoji increased by 9,968% year on year, too. 
Sadly, as the summer came to a close, we lost actor @chadwickboseman, best known for his role as King T'Challa in the groundbreaking movie "Black Panther". The announcement on Twitter, marking his passing after a four-year battle with cancer, was 2020's most liked and Retweeted post.
It was a tumultuous year for Brits, but they proved that by staying connected, sharing the things they love, and standing up for their beliefs, there was plenty to say in 2020
Source:
1. Twitter Internal Data, UK, between Jan 1st - Nov 15th, 2020