The Conversation 
Music on Twitter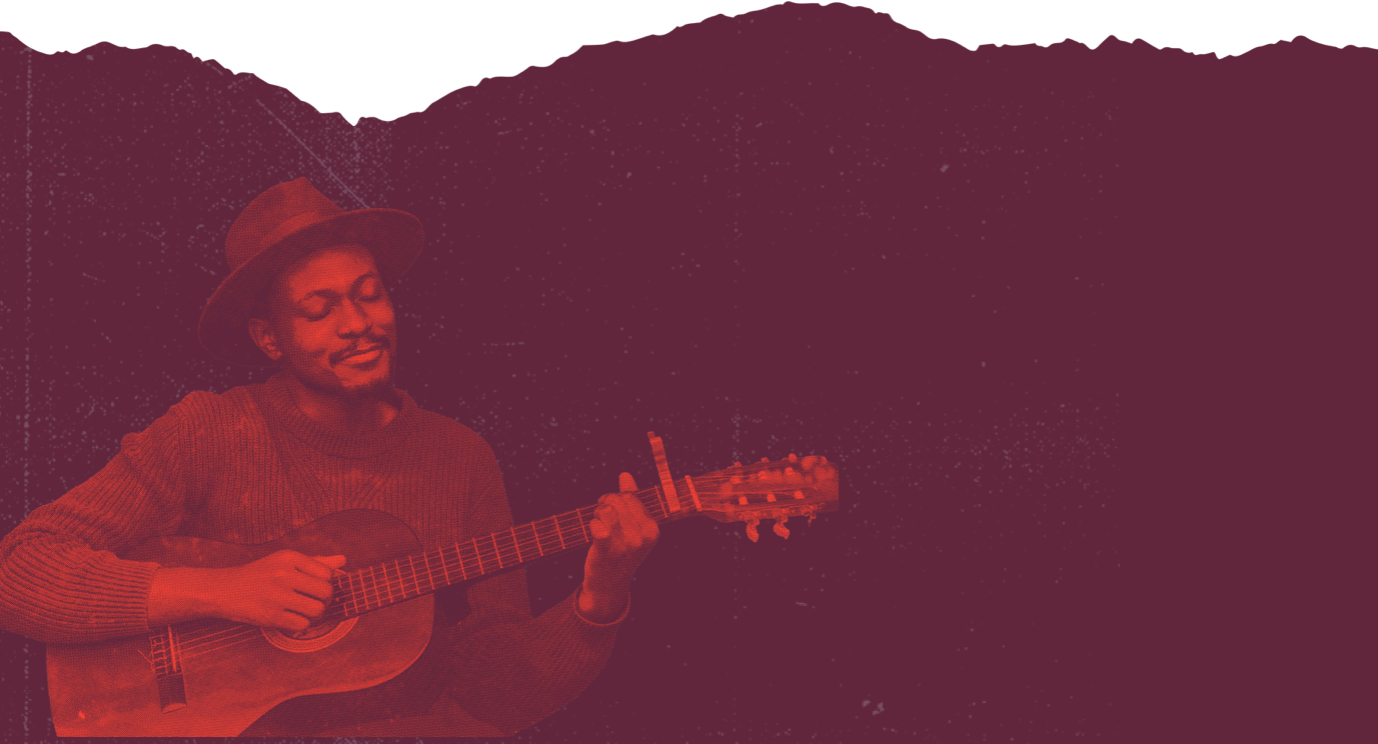 Twitter looks forward to a summer of festivals
After a year in which time often seemed to stand still, the music conversation on Twitter has never stopped. We've taken a look at the powerful conversations driving music on Twitter. From social activism to kitchen raves, the glitz of the Brits to live sessions streamed from Worthy Farm, it's certainly been a year to remember.
The best of the Brits
As the first major indoor live music event in over a year, the 2021 @BritAwards were a cause for celebration. With over 93,000 #brits mentions on Twitter and
featuring as the top emoji in over 15,000 Tweets, the excitement was real. But the most noise came from @LittleMix fans, celebrating a momentous win, as the first ever girl band to scoop up the award for Best Group. They received over 20,000 mentions. It was a night that sent #girlpower trending, with @TaylorSwift also picking up the Global Icon award – making her the second most talked about artist of the night with 11,624 Twitter mentions. After releasing two surprise quarantine albums in the last year, it's not surprising.
Festivals make a comeback
With fingers crossed for a festival comeback, Twitter is looking forward to a bumper 2021 summer of festivals and hoping the best is yet to come.
Hundreds of thousands of Tweets about music festivals kept the hope alive, and showed the strength of the festival conversation on Twitter. There was an outcry on Twitter when Glastonbury 2021 was cancelled, with the hashtags #Glasto and #Glastonbury garnering 11K unique Tweets. Meanwhile, the announcement of the Parklife lineup provided another flashpoint in March 2021, with fans throwing in their pennies' worth.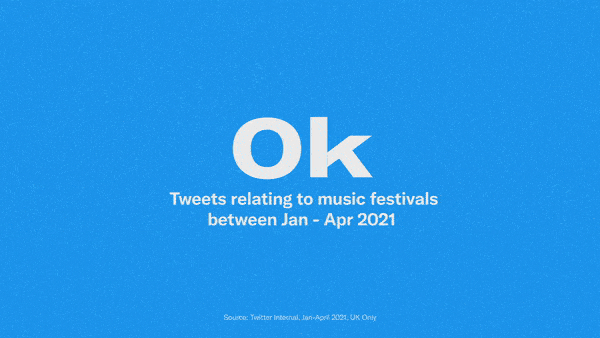 Don't stop the music conversation
There's nothing like an emoji to gauge sentiment, and with
seeing a 16% growth in the last 12 months, we know that despite live venue closures, the music went on. As Brits switched up the tunes, we saw an enormous 115% growth in popularity of Electronic music. Opera also saw a major lift in popularity with 36% year-on-year growth — in line with R&B and soul. It was a year of smooth grooves and classical unwinding for many.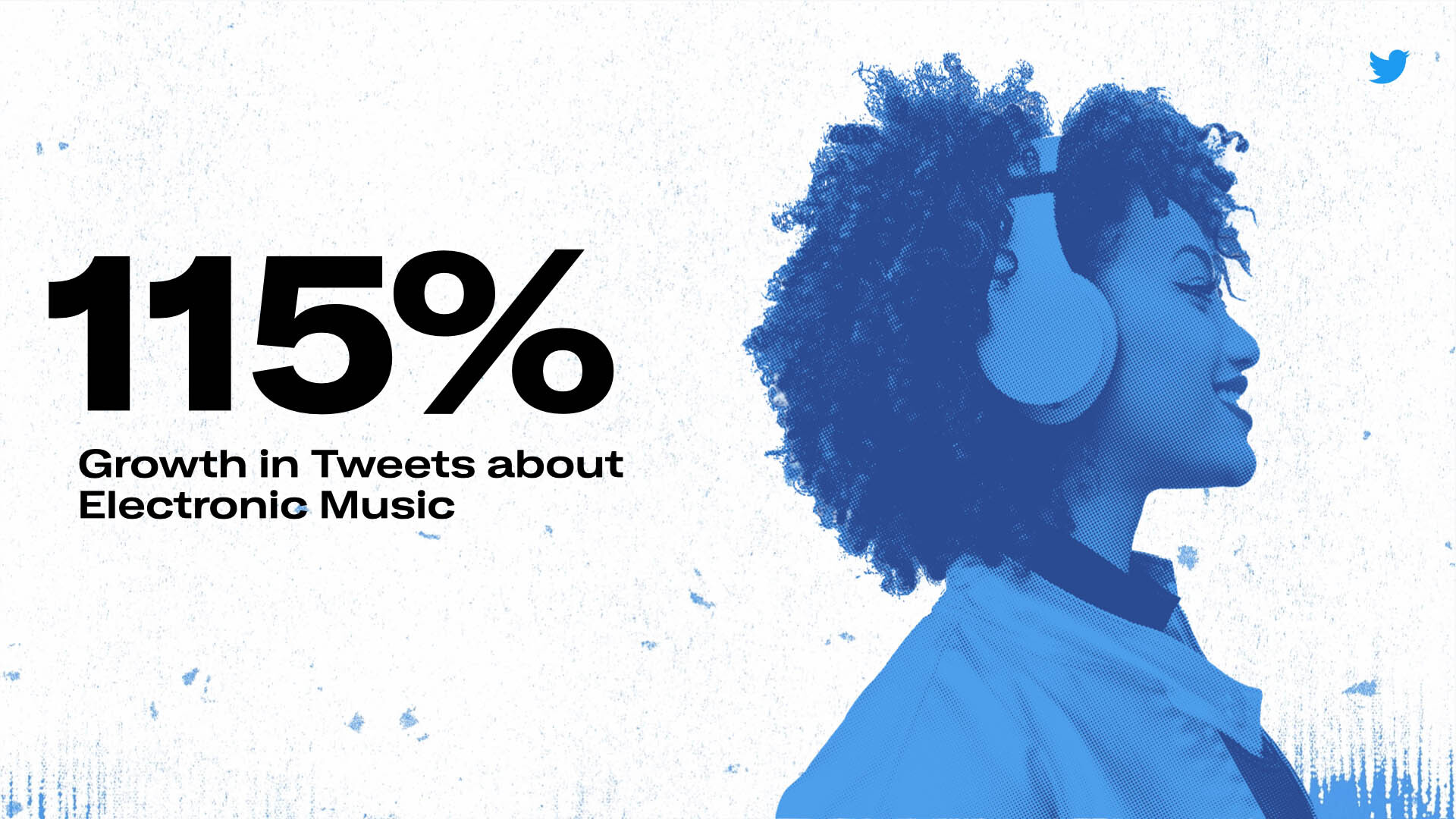 The artists being talked about 
When it came to the most talked about artists across unique Twitter users,  @kanyewest was crowned King of the Tweets along with @Beyonce and @rihanna — America's finest exports. Meanwhile, @liamgallagher set Twitter alight with rumours of an @oasis reunion, and @Harry_Styles' postponed UK tour didn't deter fans, with both featuring as the most Tweeted about UK musicians by unique authors. 
But when it comes to apocalyptic fandom, @BTS_twt fans are in a league of their own. Eclipsing all other artists with a whopping 20,909,323 total tweets between 2020–2021, the South Korean boyband has achieved cult status. The release of "Dynamite" in August 2020 saw #dynamite skyrocket 1042 times year on year.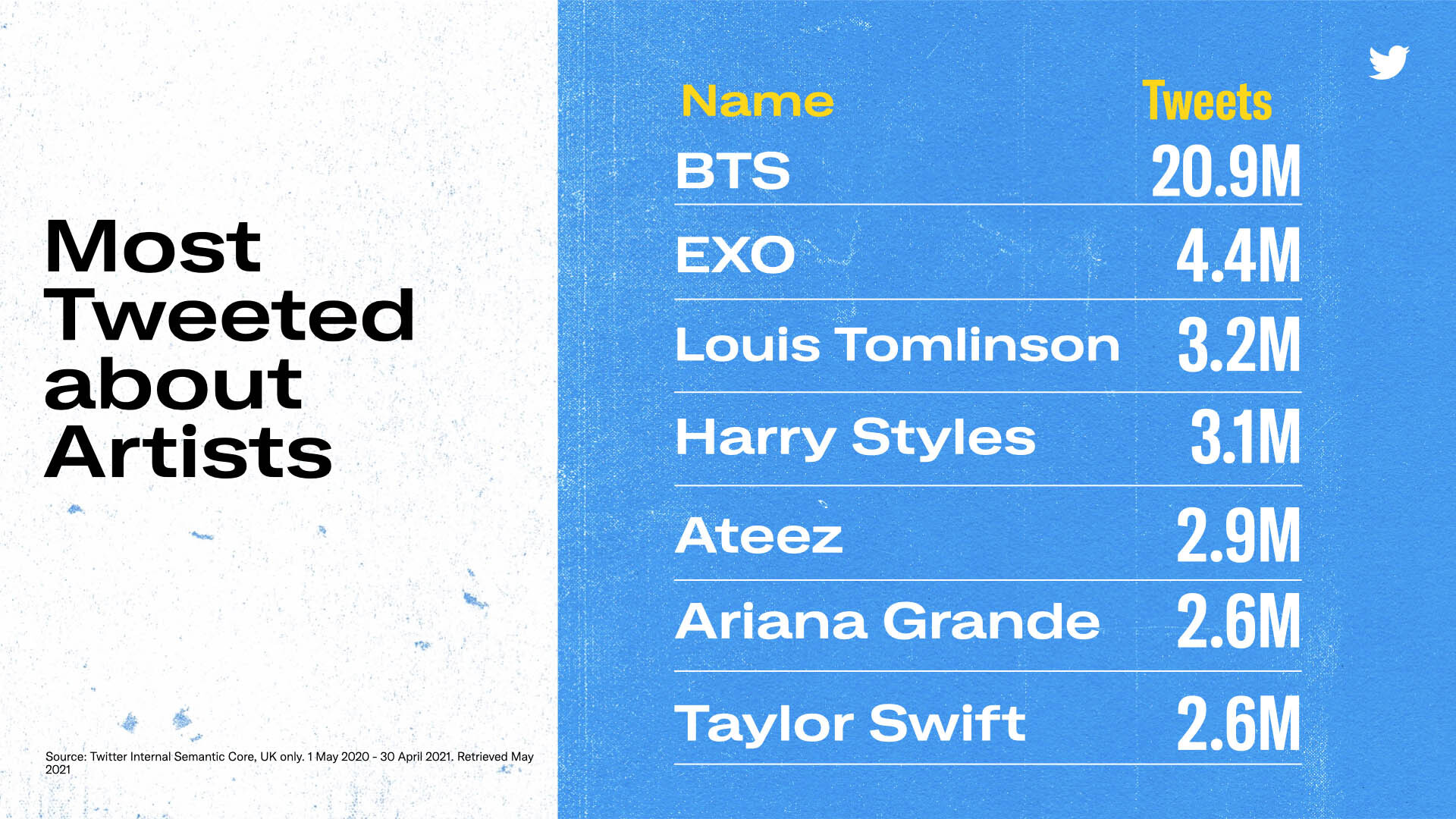 Kitchen discos take off
Back at home, popular music streaming platforms created a stir in the Twittersphere as music lovers put their favourite playlists on heavy rotation. All platforms experienced some form of year-on-year growth, but it was @amazonmusic that saw the biggest growth, with 62% increase in Tweets. However, @Spotify emerged as the real winner, garnering a massive 4,987,122 tweets in the last 12 months. Spotify Wrapped was a popular talking point in 2020, achieving 223K UK Tweets from 154K authors in 2020.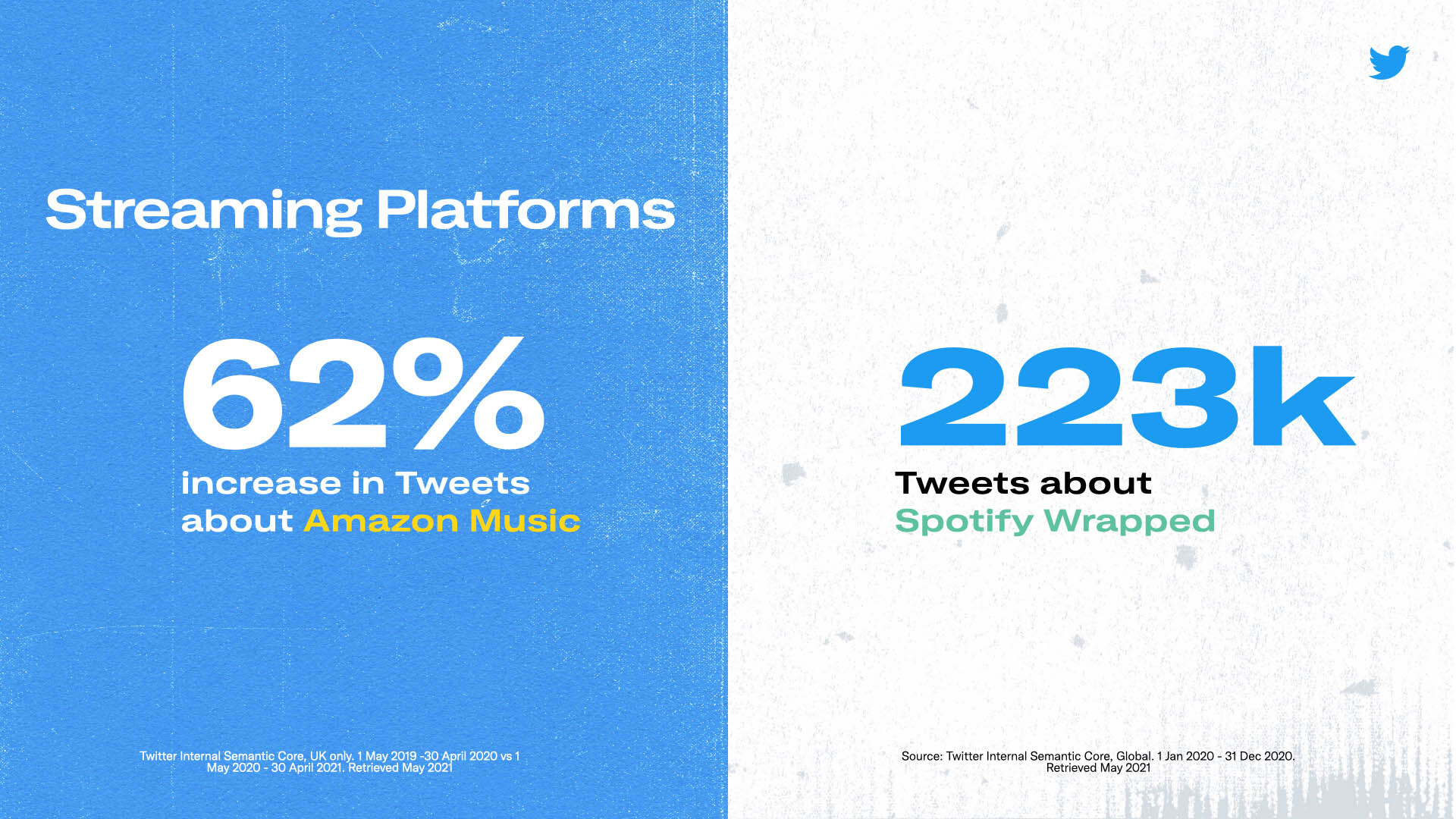 While some were chilling to their newfound love of opera and others toe-tapping to electronica – others were in full-on party mode. @SophieEB helped by becoming one of the nation's lockdown heroes thanks to her kitchen discos with the entire family on hand to entertain. There have been over 81K Tweets about Sophie Ellis-Bextor since the start of the pandemic. Her glitzy raves certainly put some sparkle into a tricky year.
Gagging for gigs
Whether it's the kitchen raves or the social unity that gets music fans going, they have one thing in common – the love of live music. Fans and musicians united in their desire for a good gig. And thanks to the wonders of the internet, livestreamed gigs took off, beaming performances into living rooms. These became a key feature of the "new normal" with Twitter mentions taking off in March 2020 at 16,354 unique Tweets and peaking at 27,652 unique Tweets in May 2020.
Music for movements
But the love of music took a deeper dive into social movements after a year of pandemic reflections. With a rich history of activism, music is the natural arena to make a stand for issues we believe in. The tragic death of George Floyd a year ago set in motion a global response, and music fans took to Twitter to express solidarity with #BlackLivesMatter. The use of the hashtag grew by 136 times over in the last 12 months. 
This was followed by the EndSARS movement, which gripped music fans in October 2020, with #EndSARS being used to call for an end to police brutality in Nigeria. The hashtag went viral, and the Nigerian police agreed to disband the controversial Special Anti-Robbery Squad (SARS) as a result. It was the top-growing hashtag in the UK, increasing 276 times over.
It's clear that music has carried Brits through a difficult year, bringing light, laughter, and purpose when we needed it most. It has been a year of growth, reflection, and kitchen raves. Through Twitter conversations, we know the movers and shakers – and music's powerful role in human nature.