Insights
The Conversation: It's hun culture on Twitter, hun

When we think of influential Twitter communities, we think of BTS, football Twitter, Taylor Swift's 'Swifties'. You know, the ones where if you put one character out of line, you'll soon know about it. 
If you don't have Twitter Huns on the list, you better make room. Compared to other influential Twitter communities, which often rally around a single figure, such as Taylor Swift, Harry Styles, or Cristiano Ronaldo, hun culture celebrates (even idolises) the ordinary, relatable woman. 
Think Alison Hammond (@AlisonHammond), Gemma Collins (@missgemcollins), and Ruth Langsford (@RuthieeL) – women who say it how it is and in a way we can relate to. These women and characters are the stars of the community and the memes they create.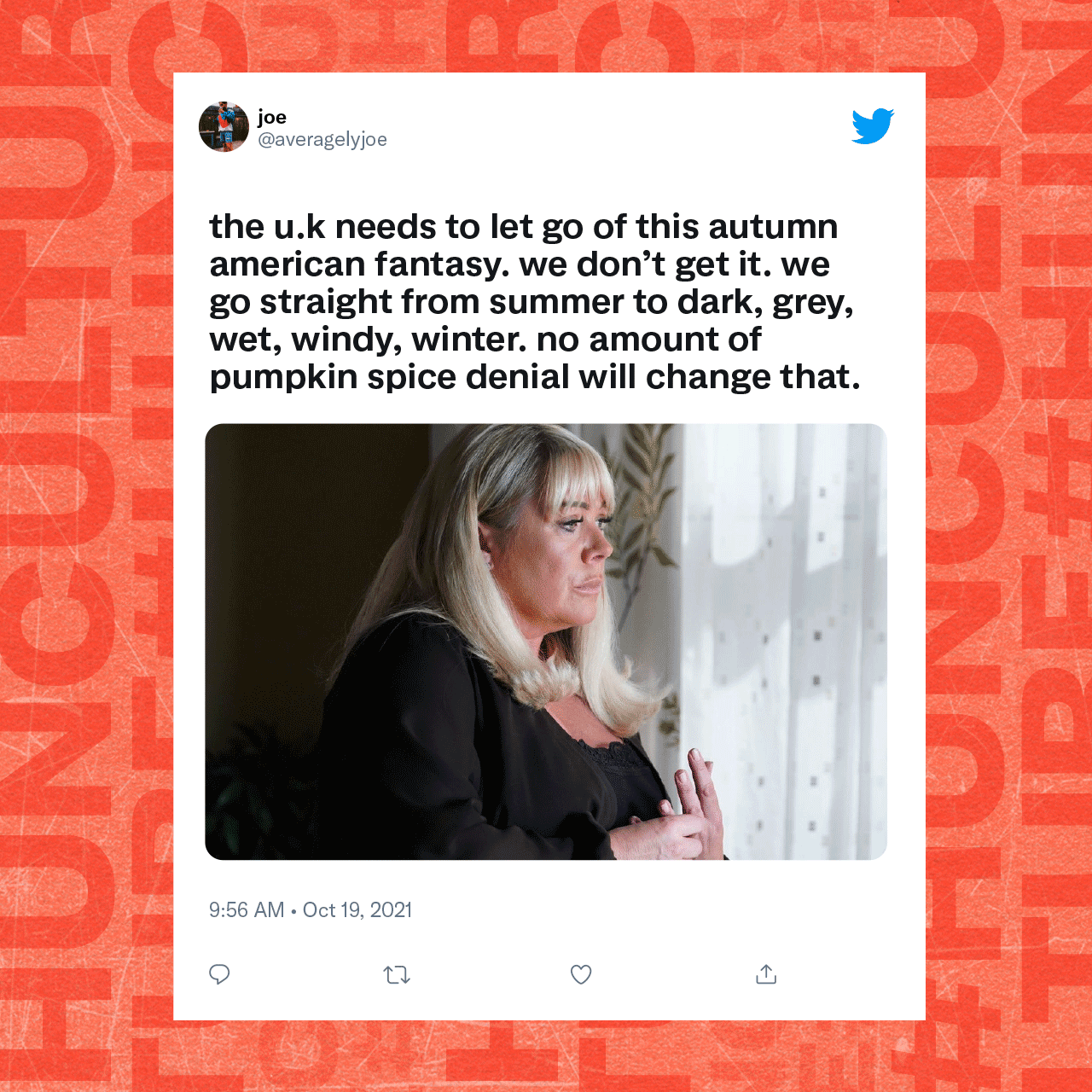 The influence of hun culture continues to grow, and you know what that means. The popularity of your brand could very well lie in the hands of hun. So, allow us to introduce you to the Twitter huns and explain how you can get them on side. 
There's no escaping hun culture. Twitter huns and the people who love them are highly active on Twitter, Tweeting every day on average.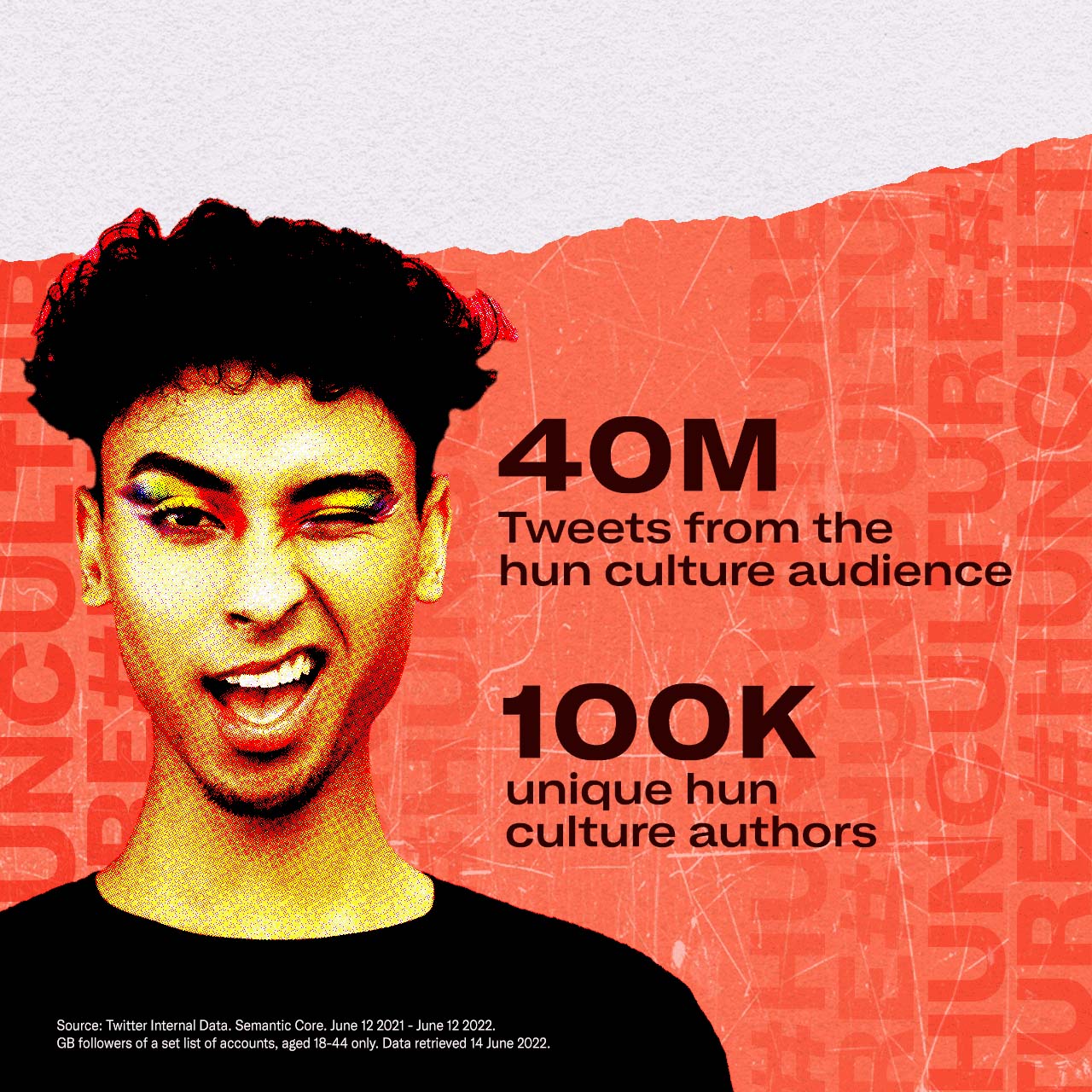 Huns here, huns there, huns everywhere
Think your audience isn't filled with huns and hun lovers? Think again. Hun culture resonates strongly with 18-44-year-olds, women, and the LGBTQ+ community. Time to start signing off your Tweets with an "x".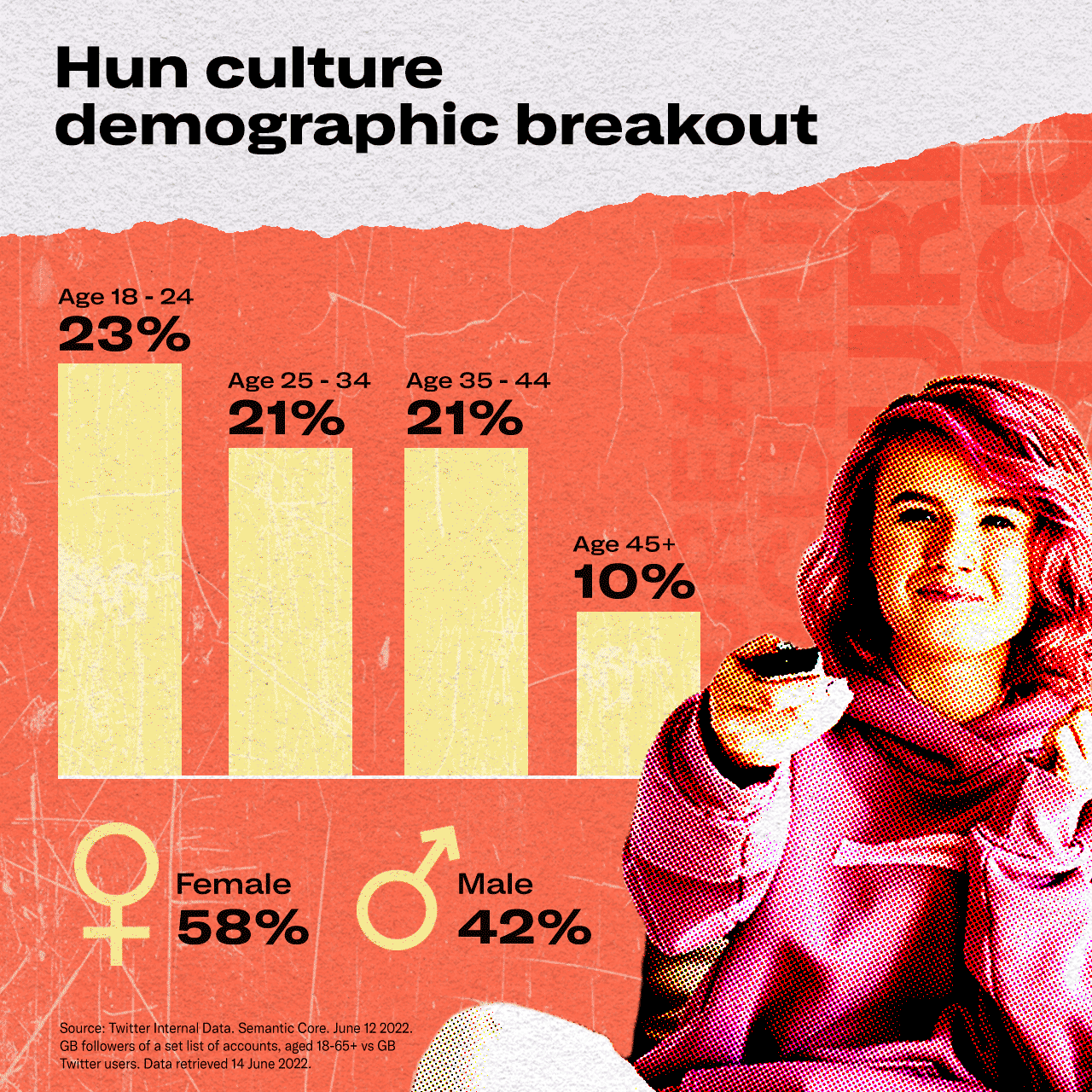 Huns use an "x" like Batman uses a bat in the sky – it's their call sign. Hun culture Tweets are 2.8x1, more likely to be signed off with an "x" at the end. That's all x.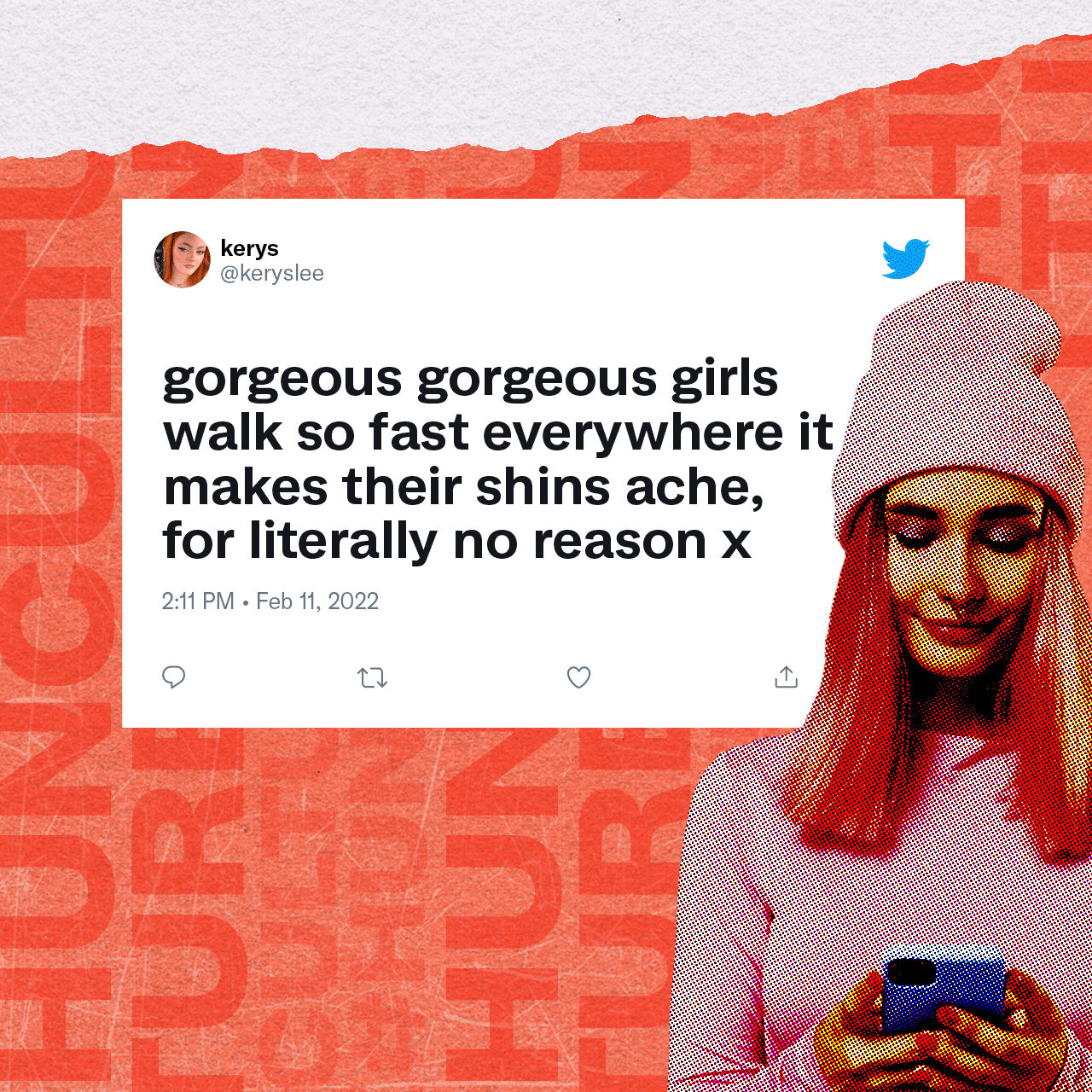 While Twitter huns love their pantheon of celebs, the culture constantly evolves, and over time, new huns rise and become part of the culture. Time to ride the hun wave x.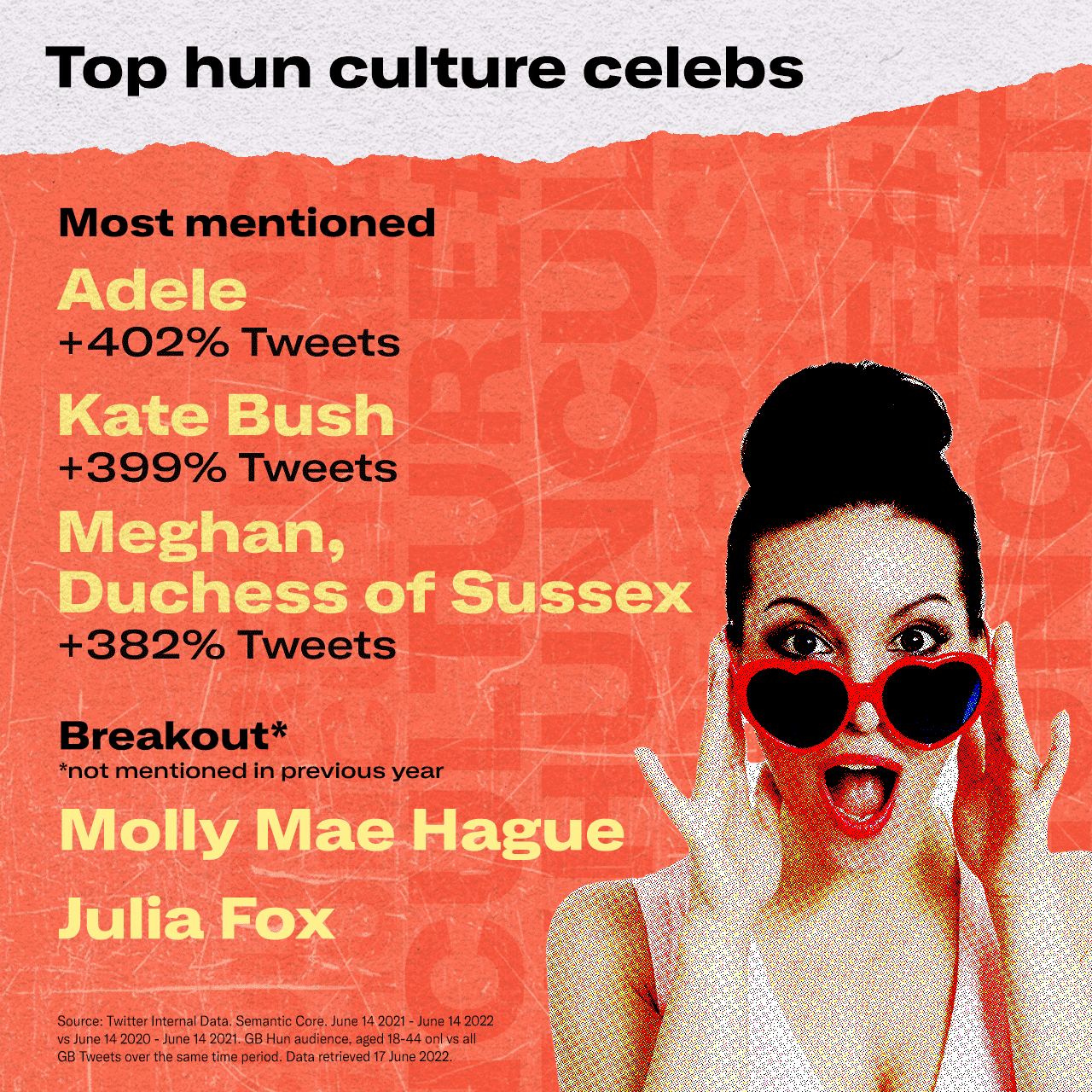 To connect with a hun, you have to become a hun



If you want to keep up with hun culture, you'll need to keep up with hun media. And when we say keep up, we mean fully immerse yourself in the characters, the memes, and fan fiction. Casa Amor, here you come x.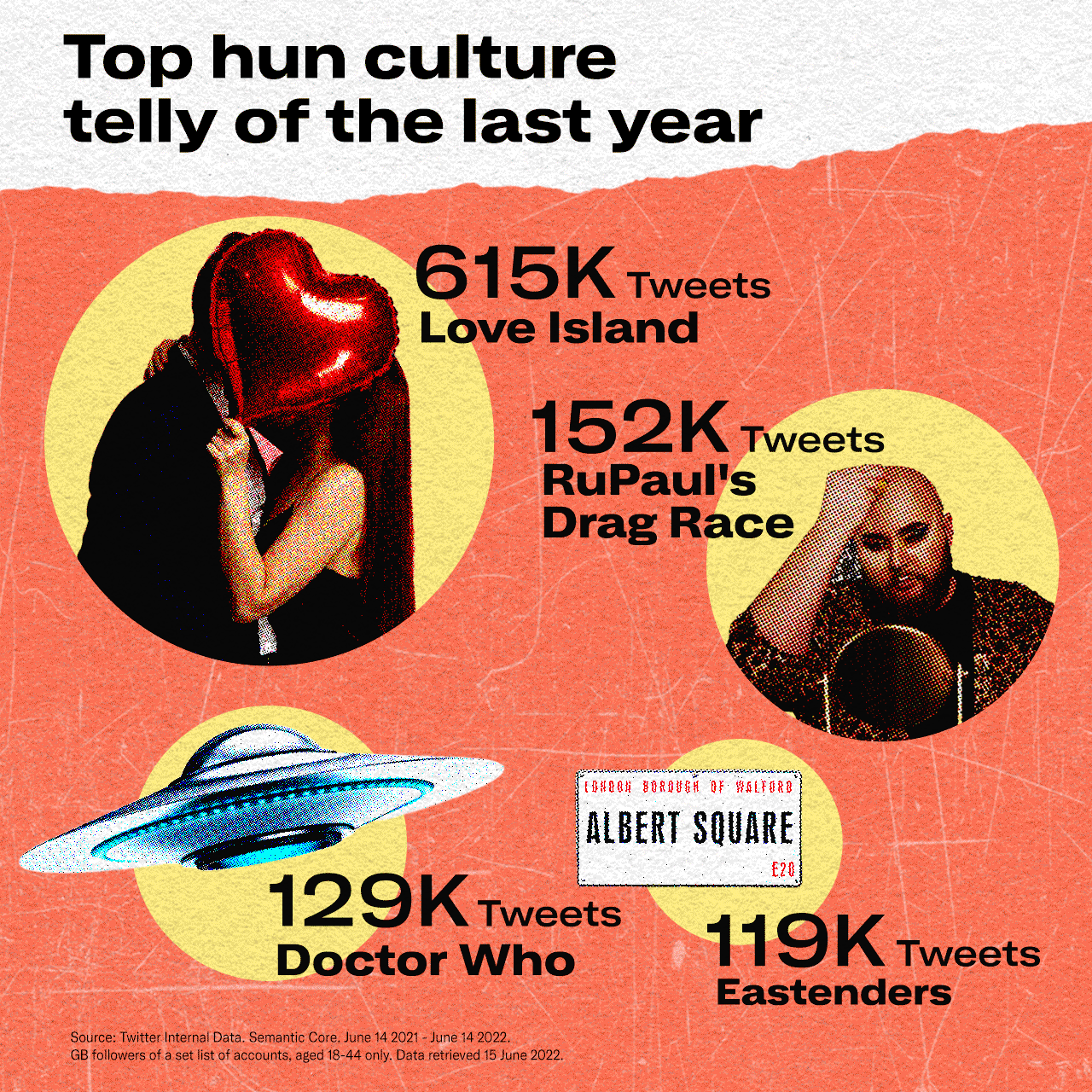 The serious side of hun culture
Hun culture isn't all sass and kisses, though. They're a socially conscious community that will rally around causes close to their hearts.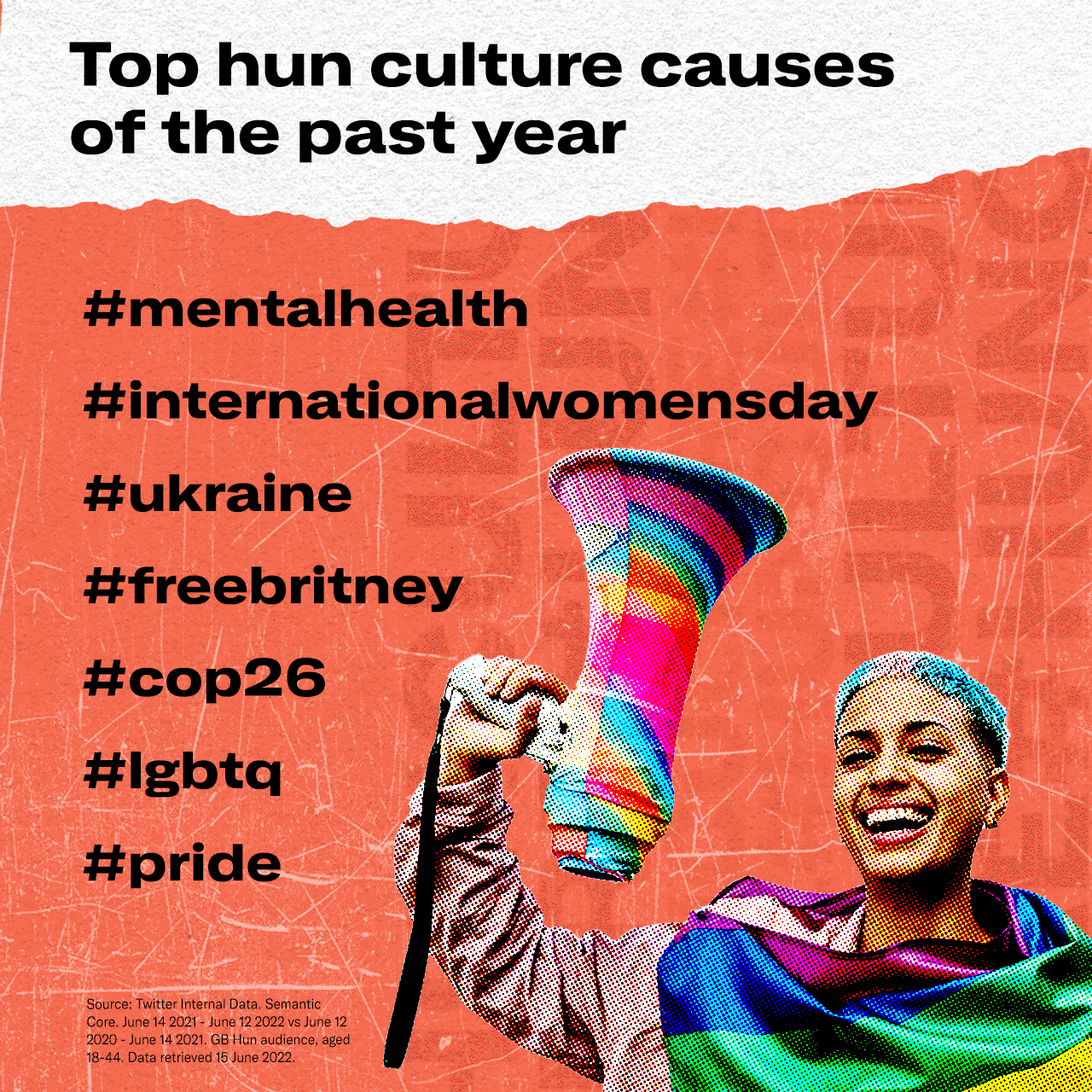 Winning over the huns of Twitter
Like all Twitter communities and movements, hun culture is multi-layered – it's going to take more than an "x" at the end of your Tweet to win them over. For authenticity, you'll need to engrain yourself in hun TV culture, have your finger on the pulse when it comes to social movements that matter to the hun community and – okay – add an "x" at the end of your Tweets. But, many will testify that once you get the huns on side, you'll reap the rewards.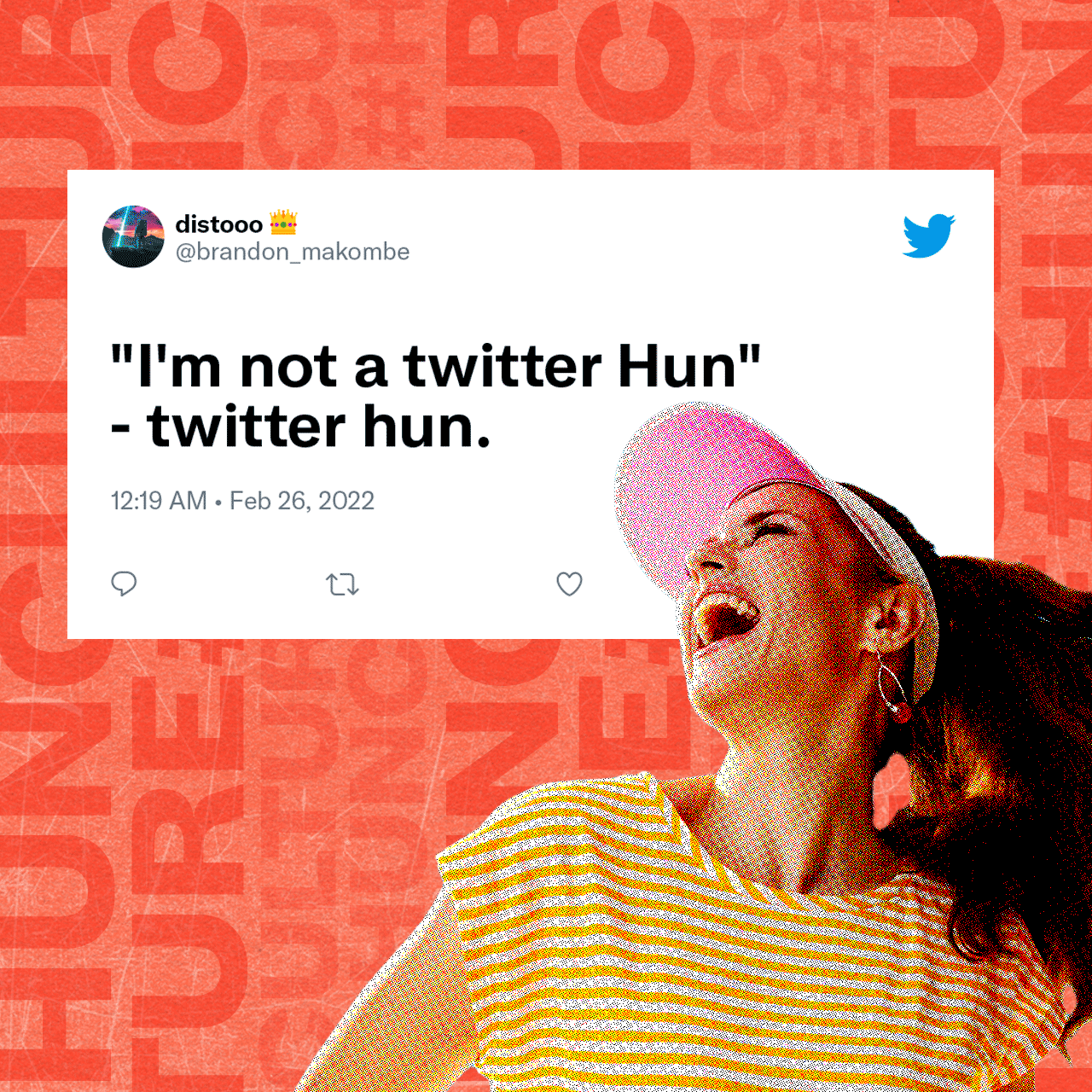 Sources:
1. Twitter Internal Data. Semantic Core. 14 June 2021 - 14 June 2022 vs. 14 June 2020 - 14 June 2021. GB Hun audience, aged 18-44 only vs all GB Tweets over the same time period. Data retrieved 17 June 2022. 
You want your message to be heard by the right person. Let Twitter's targeting capabilities help.
Reach your most valuable audience at scale when it matters most.