Insights
The Conversation: Twitter 'LIKE Likes' Love Island

The parasols have been put away, the sun loungers folded up, and this year's contestants are bagging juicy brand deals left, right, and centre. Although the fun in the sun is over for 2022, @LoveIsland will be back with a vengeance, and brands need to start planning for its return.
After all, if there's one show that has found a life of its own on Twitter, it's Love Island. From 'Snog Marry Pie-gate' to Danica twerking her way out of the villa, half the fun of Love Island is watching it, and the other half is seeing other people's reactions and hot takes live on Twitter.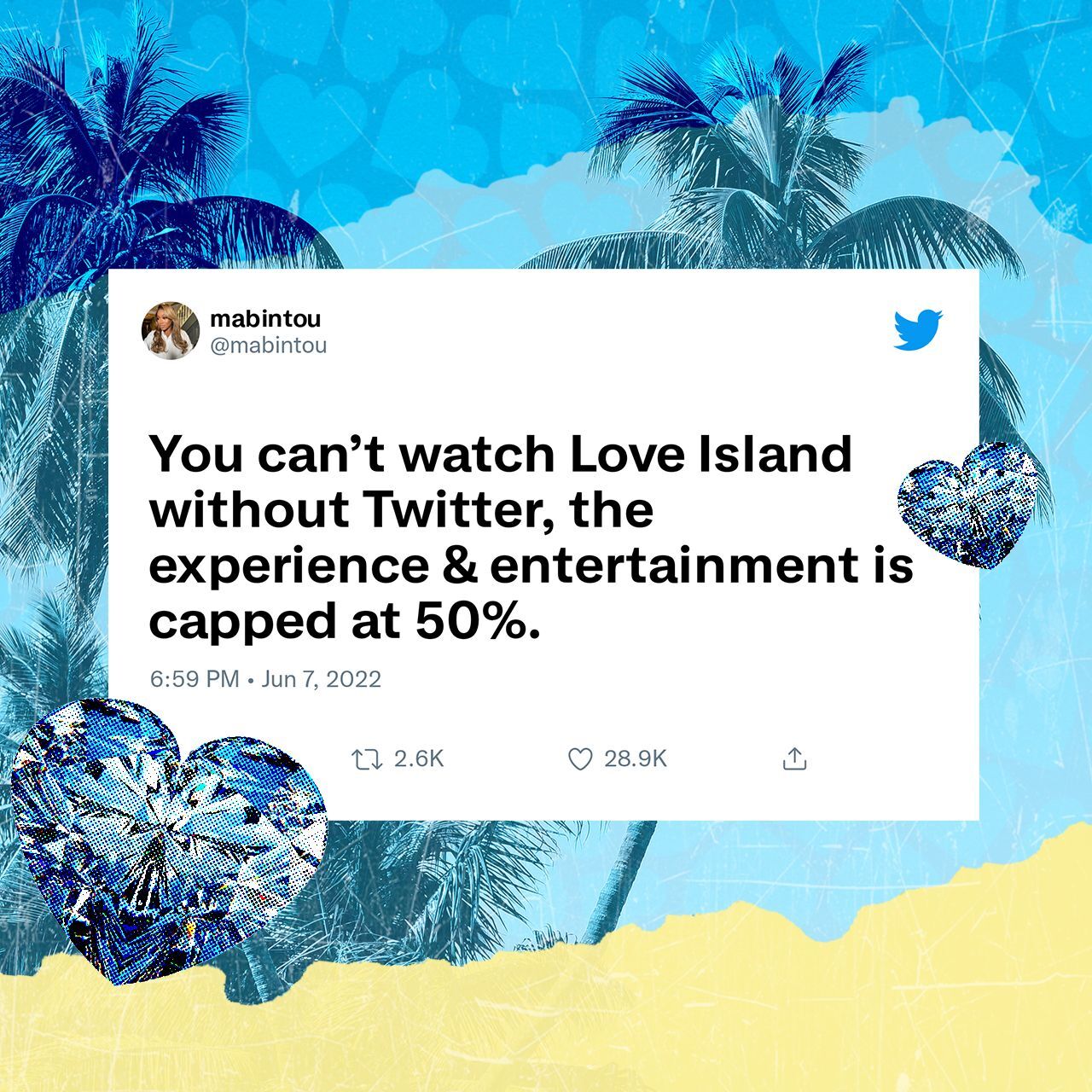 That makes the show a no-brainer for brands, who have plenty of opportunities to jump on board and take advantage of one of telly's most engaged audiences.
On Twitter, No man is a (Love) Island …
Because when we say @LoveIsland is big on Twitter, we mean it. This year, 9.9 MILLION people Tweeted throughout the series, sharing their thoughts on Ekin-Su crawling across the terrace to snog Jay, wincing at the movie night escapades, and cracking jokes about THAT talent show…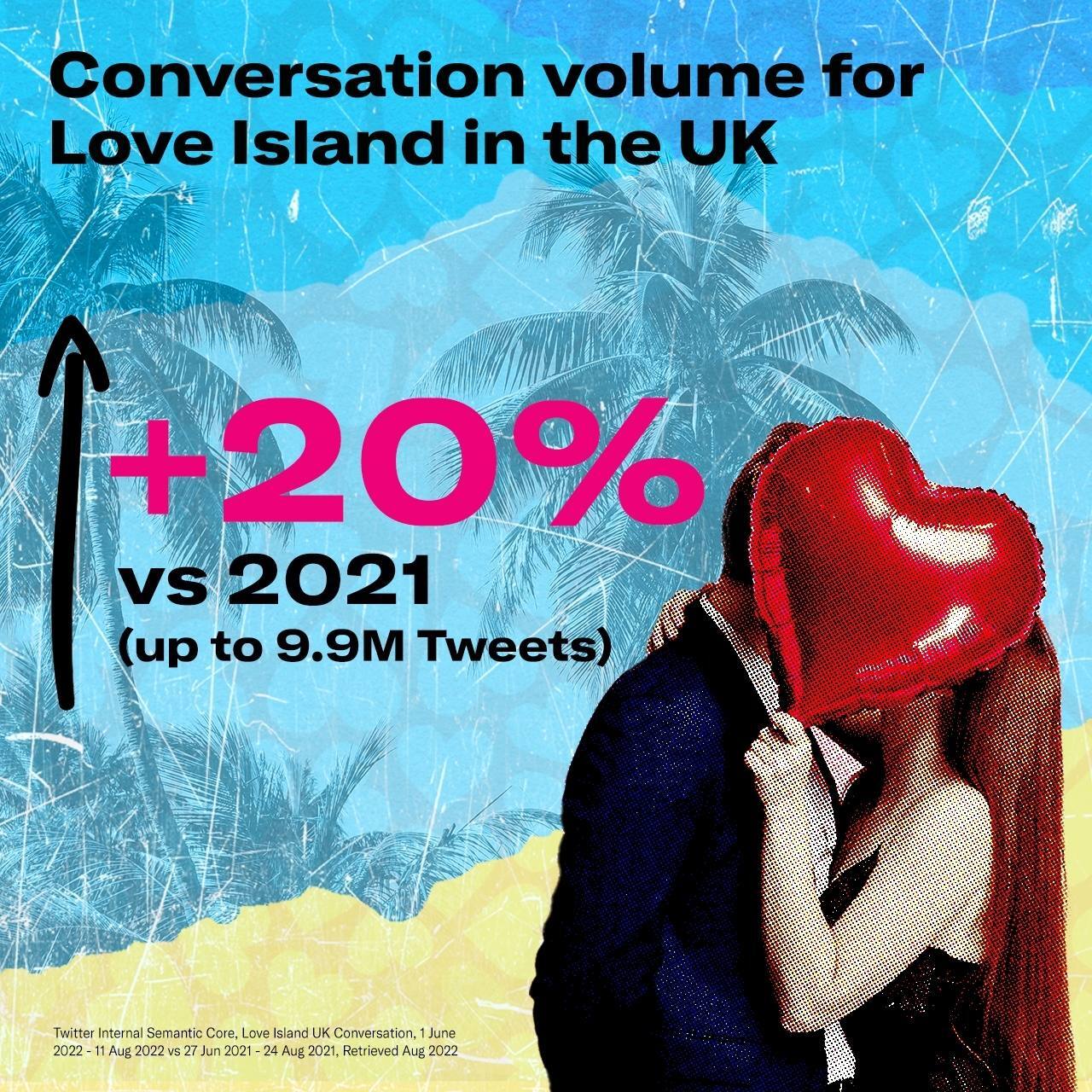 Love Island goes to space(s)
This year, users have taken advantage of @TwitterSpaces to continue the conversation in a myriad of ways, and they have quickly become integral for a cheeky post-show discussion. #TalksWithAsh, a @LoveIsland recap Space, averaged just under 24 THOUSAND listeners each episode.1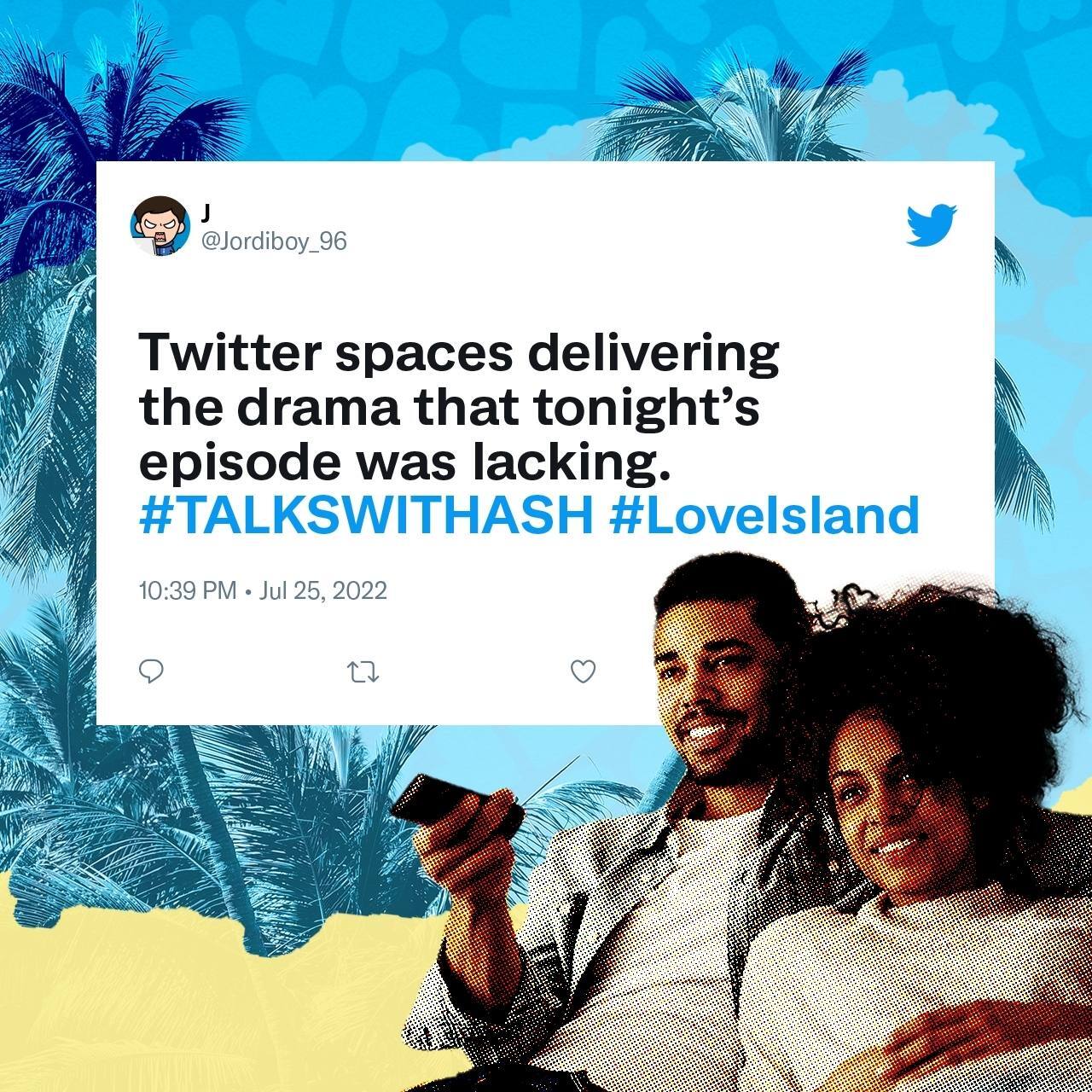 They know a winner when they see it
From the get-go, Twitter users have had a good eye for who's worth keeping and who needs to be binned-off. From the start, Ekin-Su and Davide were powerhouses online, long before they were crowned the eventual @LoveIsland winners.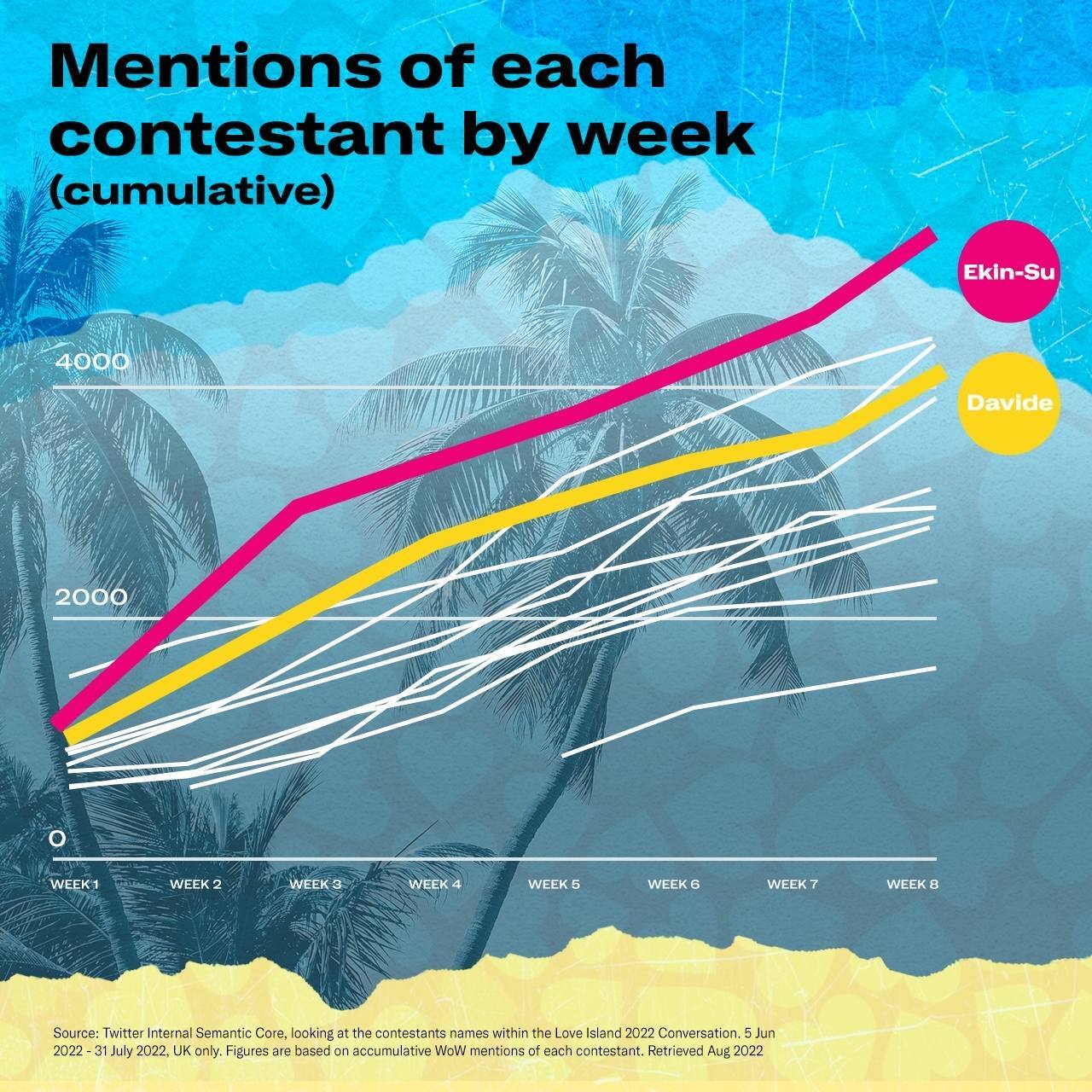 The highs and lows may change, but there's one moment every year that fans just can't stop talking about. The Casa Amour recouplings are the perfect blend of memorable antics, jokes, and some of the season's most talked about behaviour, and when those big moments happen, you can bet that the UK are Tweeting along.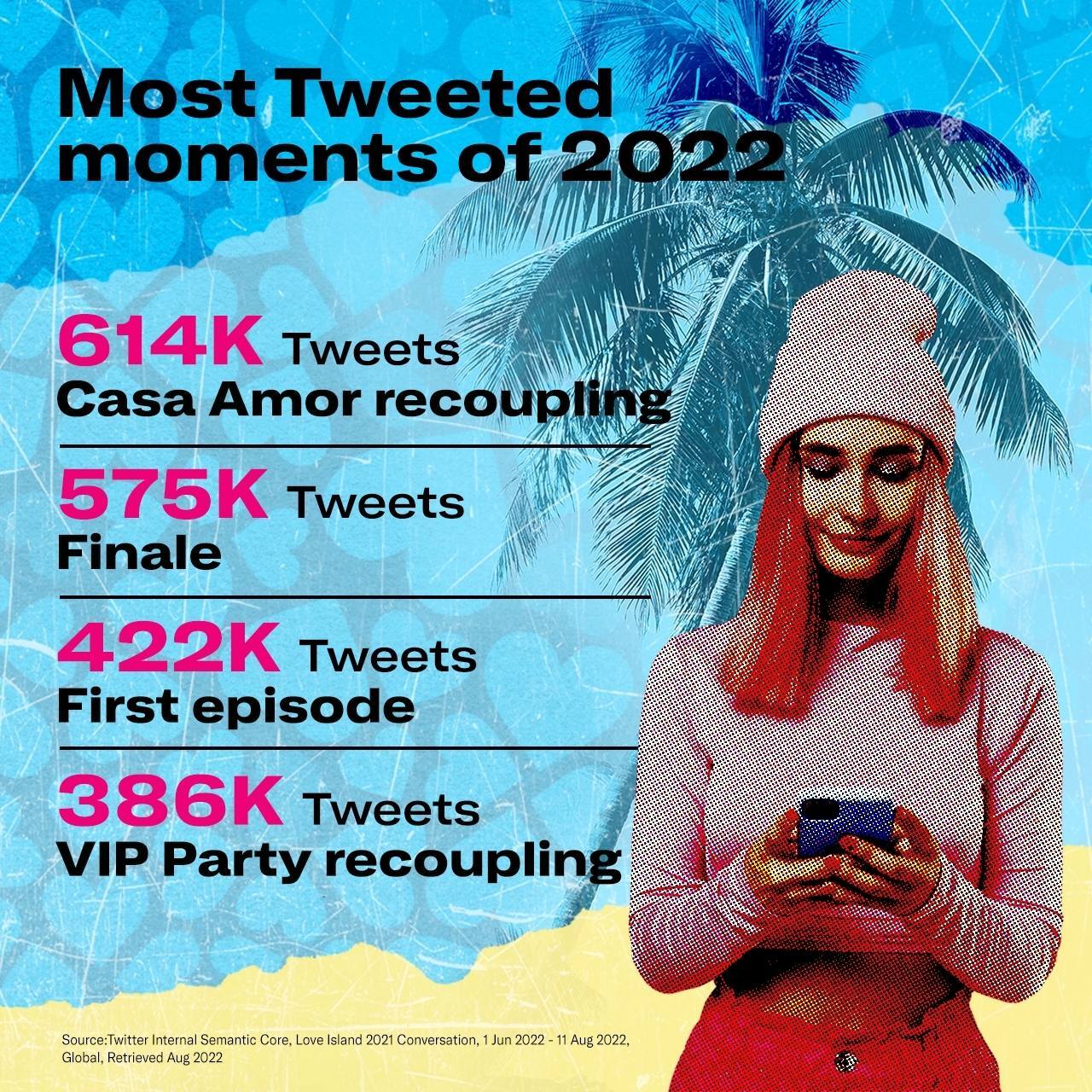 And Love Island is the perfect place for brands to get involved. Whether it's @BootsUK top-10 most-liked Tweets ALL being about @LoveIsland,2 or @Ebay seeing an 8% lift in conversation when Love Island ditched their fast fashion brands,3 when brands connect to Love Island on Twitter, they see results.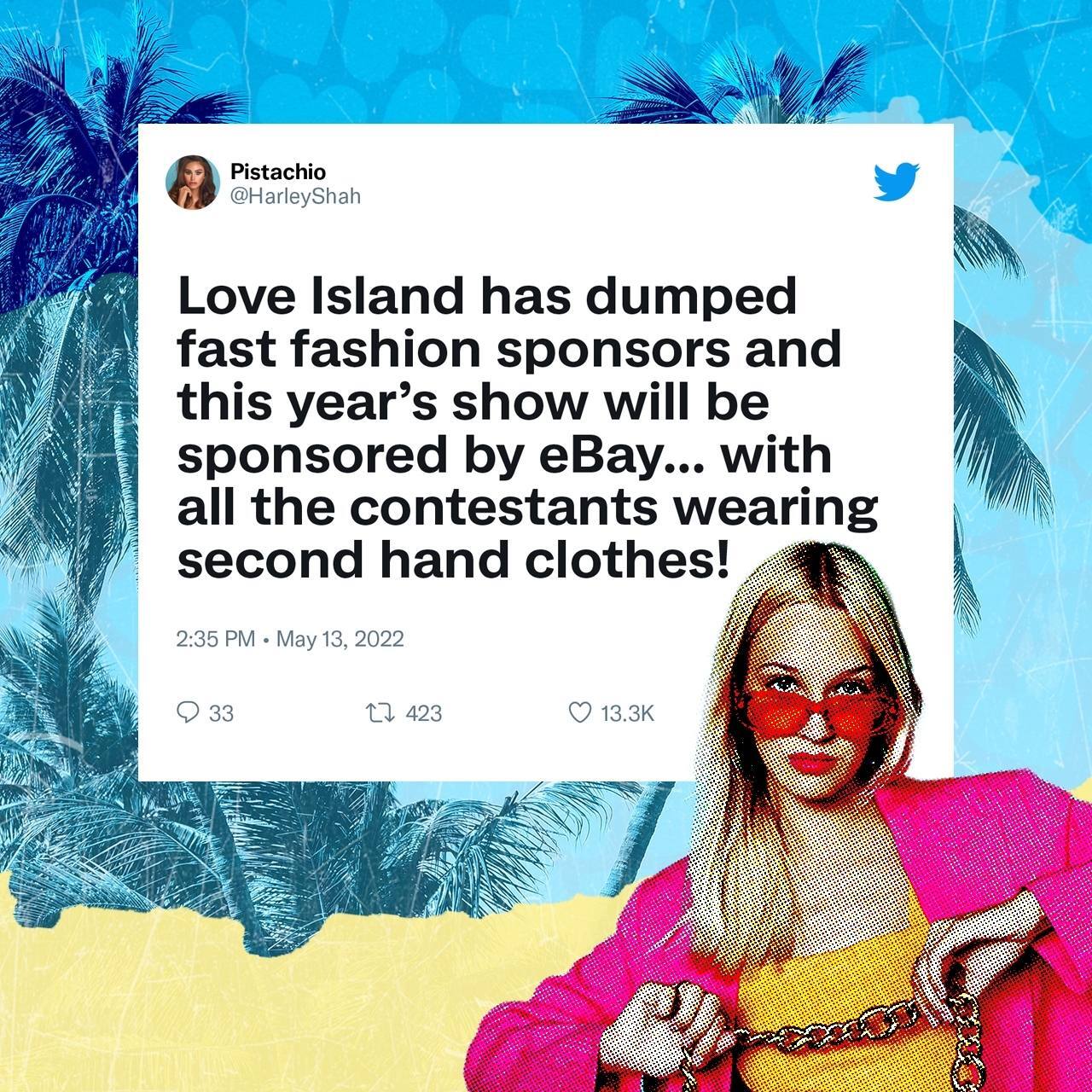 @LoveIsland offers some prime opportunities for brands to join the discussion.
The people of the UK love to talk about it, and every year those conversations are only getting bigger and bigger. Twitter provides the perfect platform for reactions, side-splitting memes, and clips of Love Islanders doing their thing, and that means plenty of chances to join the conversation for brands willing to have a little fun.
So, while Love Island winners come and go, for brands looking to get in on the action, there's one coupling that's always a winner: Twitter and Love Island.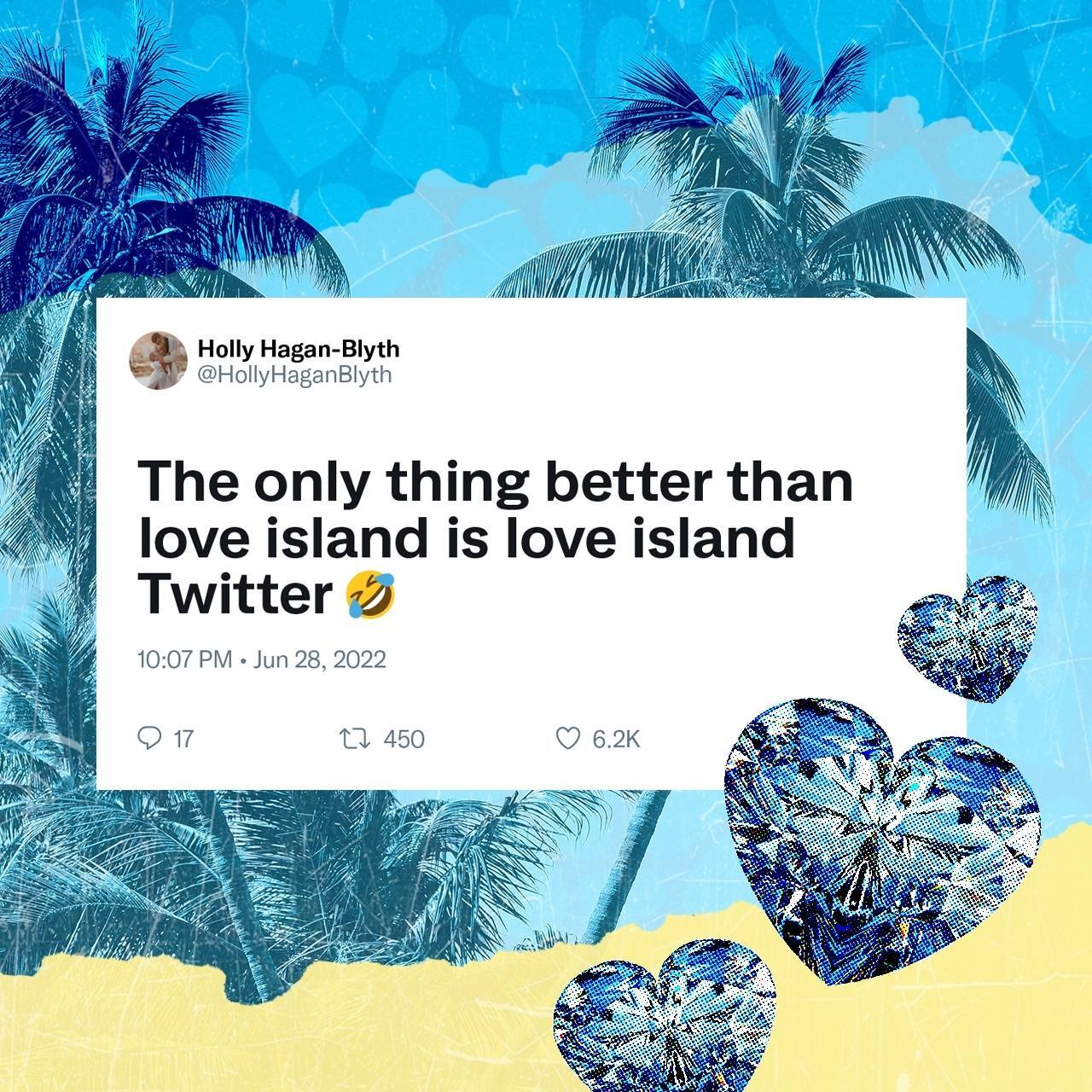 Footnotes:
1. Twitter Internal Semantic Core, UK only, 1 Jun 2022 - 13 Aug 2022, Retrieved August 2022
2. Twitter Internal Semantic Core, @BootsUK top liked Tweets, 1 Jan 2022 - 13 Aug 2022, Retrieved Aug 2022
3. Twitter Internal Semantic Core, eBay conversations, UK only, 1 Jan 2022 - 13 Aug 2022, Retrieved Aug 2022