Perspective
Start with the ones who shape what's happening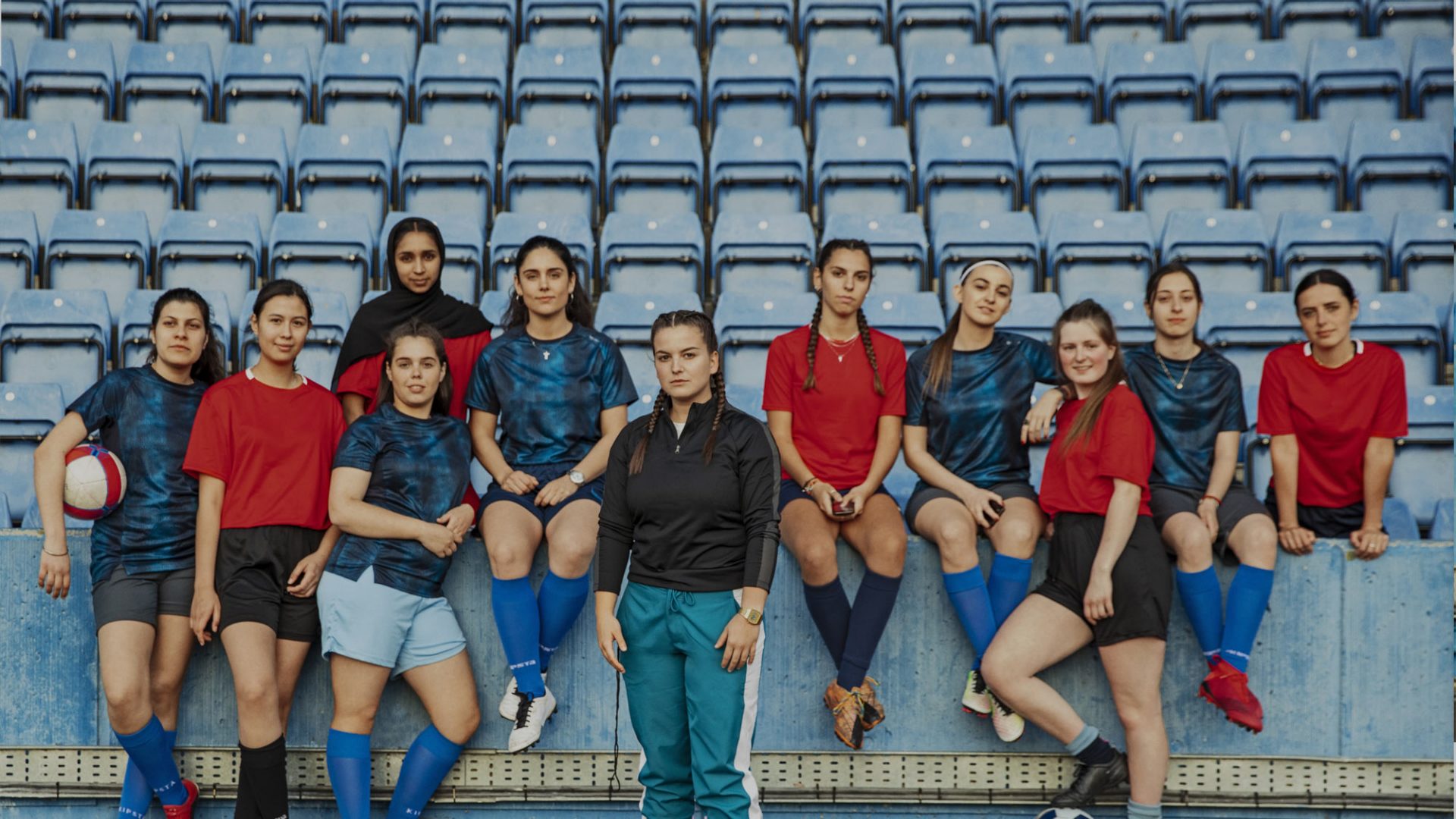 Here's why the world's biggest headlines, memes, and movements start on Twitter.
From beauty and gaming to TV fandom and women in sports, people on Twitter ignite the conversations that shape what's happening.
They're trend starters who overflow with creativity and role breakers who change the way we see things. They're esports grandmasters claiming their #chickendinner and music stans driving conversations that pick the #songofthesummer. They're fans whose love of the game is so powerful, it shapes how we experience it. They're trailblazers who are changing the status quo for the next generation. They're people like Nancy Baker (@NanceBaker), who's leading a movement about gender equality in soccer and challenging tired stereotypes about #womeninsports.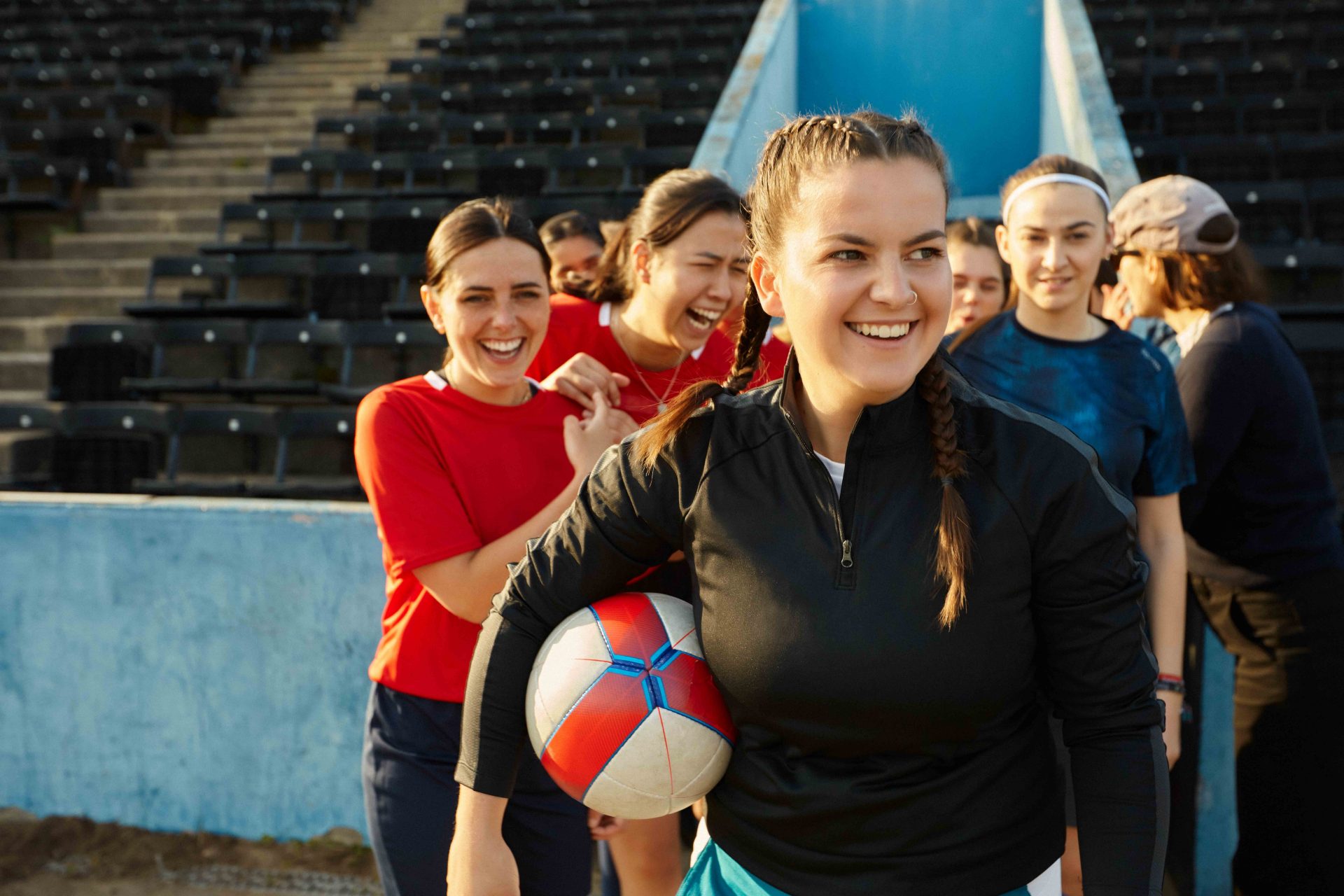 As a development coach for the sport, Nancy volunteers her time coaching teens in London and around the world. She's using her voice to get more girls out on the pitch, playing and cheering each other on, challenging the idea that women can't fill stadiums.
When people on Twitter speak up, the world listens
People on Twitter are leading conversations that defy convention and change the way we see ourselves.
Take Salem Mitchell (@salemmitchell), who faced criticism for posting pictures of her nontraditional beauty. She didn't get mad; she clapped back on Twitter with a picture of herself holding a bruised banana with similar looking freckles. People on Twitter went nuts for her banana freckles and her bold stand. They told her she was "stunning" and gave her science-y compliments: "Bananas with freckles also happen to be the most nutritious," wrote one fan.
Beauty advocates like Salem ignited a conversation that helped change how we think about beauty, ourselves, and the world. That exchange attracted the attention of fashion magazines and modelling agencies.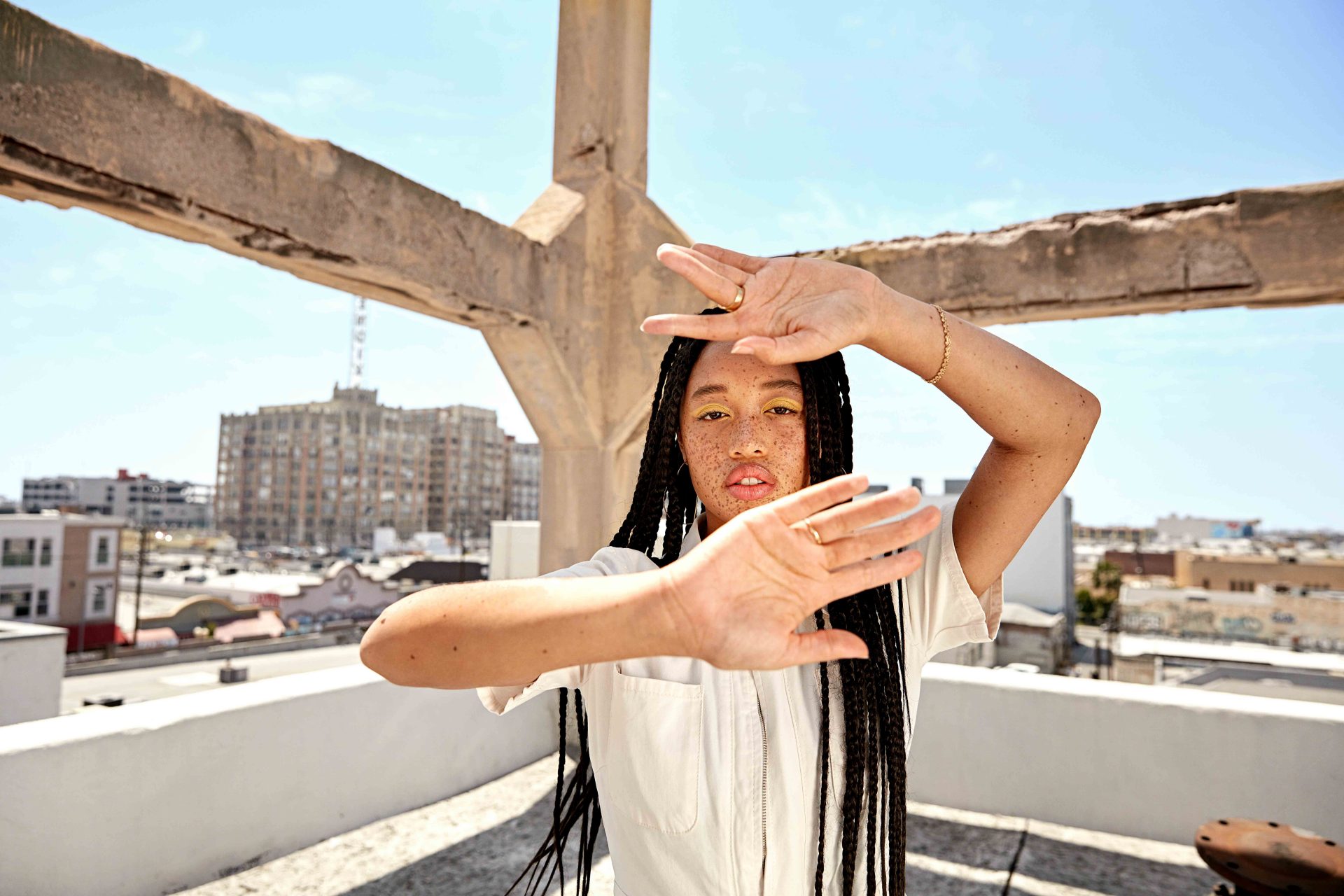 And this level of engagement translates into influence – with conversations blowing up on Twitter in the form of memes, movements, and hashtags around anything new and newsworthy. This influence defines what people are talking about. In fact, two-thirds of people on Twitter influence purchases of friends and family.1 And people on Twitter are 15% more likely to regularly inform friends and family about new products and services than non-Twitter users.2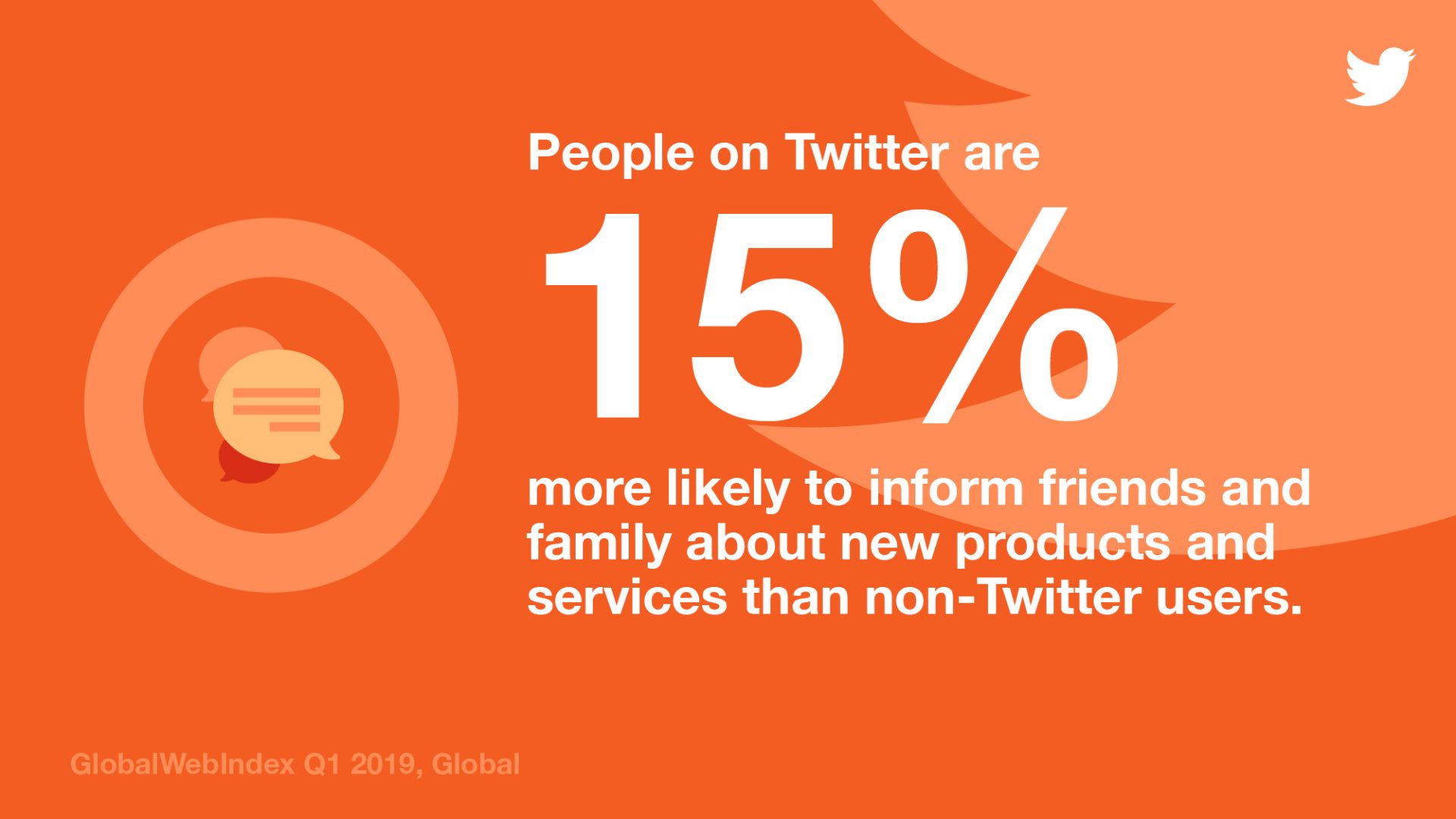 When they're on Twitter, they're different
Twitter is where people are hungry to discover something new. They seek out cultural moments, experience them together, and share them with each other. When the first image ever of a black hole dropped, it was one of the most awe-inspiring cultural moments of our time. Its significance was elevated, largely because of Twitter. Black holes are the most fearsome forces in the universe, but they existed only in physicists' equations and our imaginations. No one knew what a black hole looked like. Yet on Twitter, it took only moments for one of the greatest scientific breakthroughs to spread around the globe like wildfire and the Twitterverse reacted in real time.
There were those who celebrated the young female computer scientist who helped build the algorithm that created the image, rallying around Dr. Katie Bouman to fangirl women in science:
And also those who saw everything from Firefox logos to the pupil of Sauron.
In a matter of hours, the images sparked thousands of memes, and brands jumped in too, using the black hole as a cheeky sales tactic for doughnuts, tech companies, and upcoming sci-fi movies.
And audiences on Twitter were all in, because they come to Twitter in a different mindset – seeking out the cultural moments and sharing them with others. That means they're not only more willing to hear from brands, they're more likely to remember what they hear. People spend 26% more time viewing ads on Twitter compared to ads on other leading social media platforms, and those ads are 31% more emotionally stimulating as well.3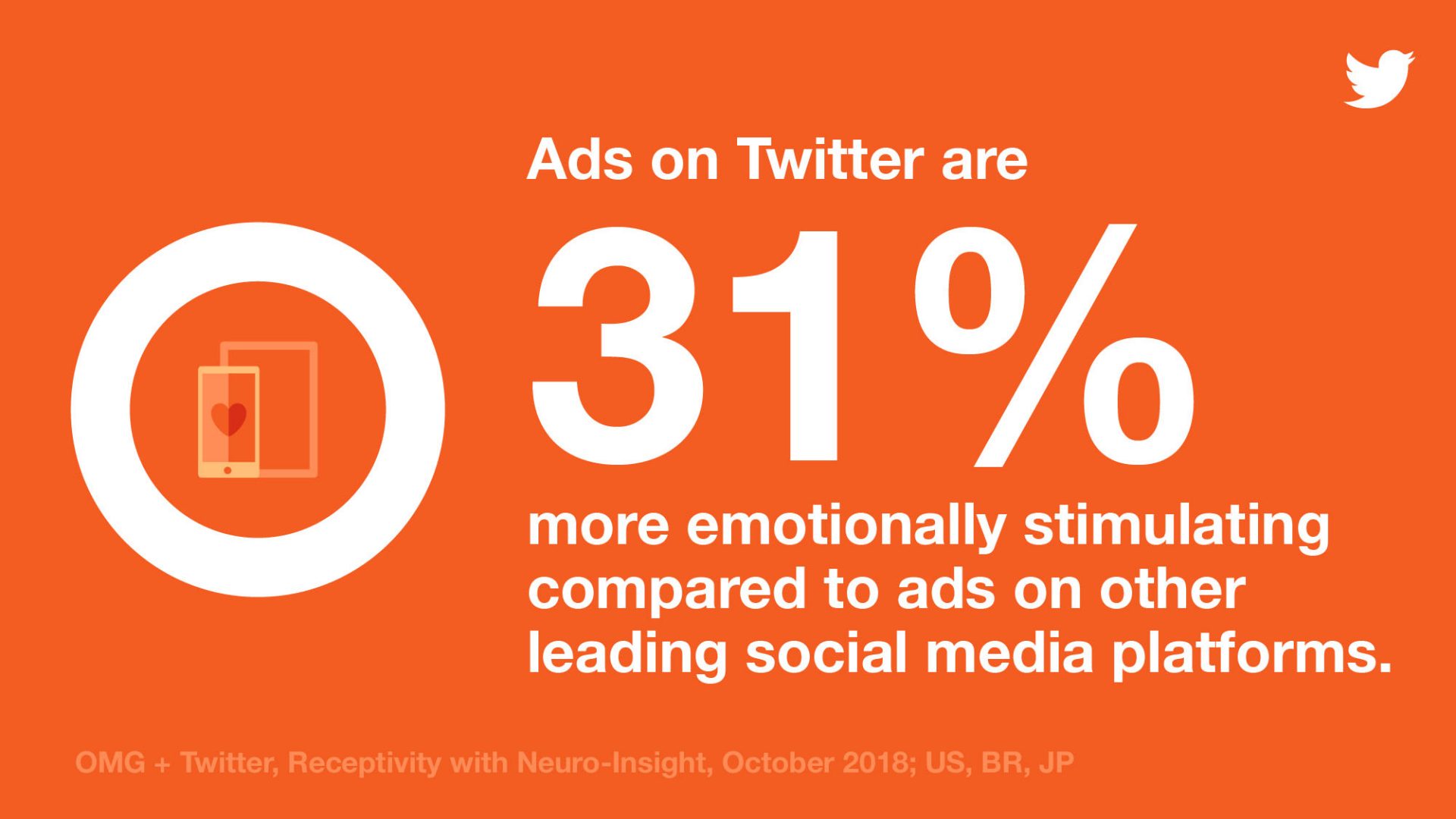 Ignite the conversation, change the world  
People on Twitter are its superpower. They start the conversations that change how we see the world and, sometimes, how we live in it.
So how do you find the people who truly get you? Start with the grandmasters who are leading the next wave of esports. Start with the #stans in the front row. Start with the trailblazers and the role breakers who are changing the world, one conversation at a time. Start with the ones who are driving culture forward and shaping what's happening. Start by connecting to the audience that's here for it, ready to learn, willing to listen, and open to new ideas. #StartWithThem.
Sources:
1. GlobalWebIndex Q4 2018, Global
2. GlobalWebIndex Q1 2019, Global
3. OMG + Twitter, Receptivity with Neuro-Insight, October 2018; US, BR, JP