The Conversation Report
Portugal to win Euro 2020, say football fans on Twitter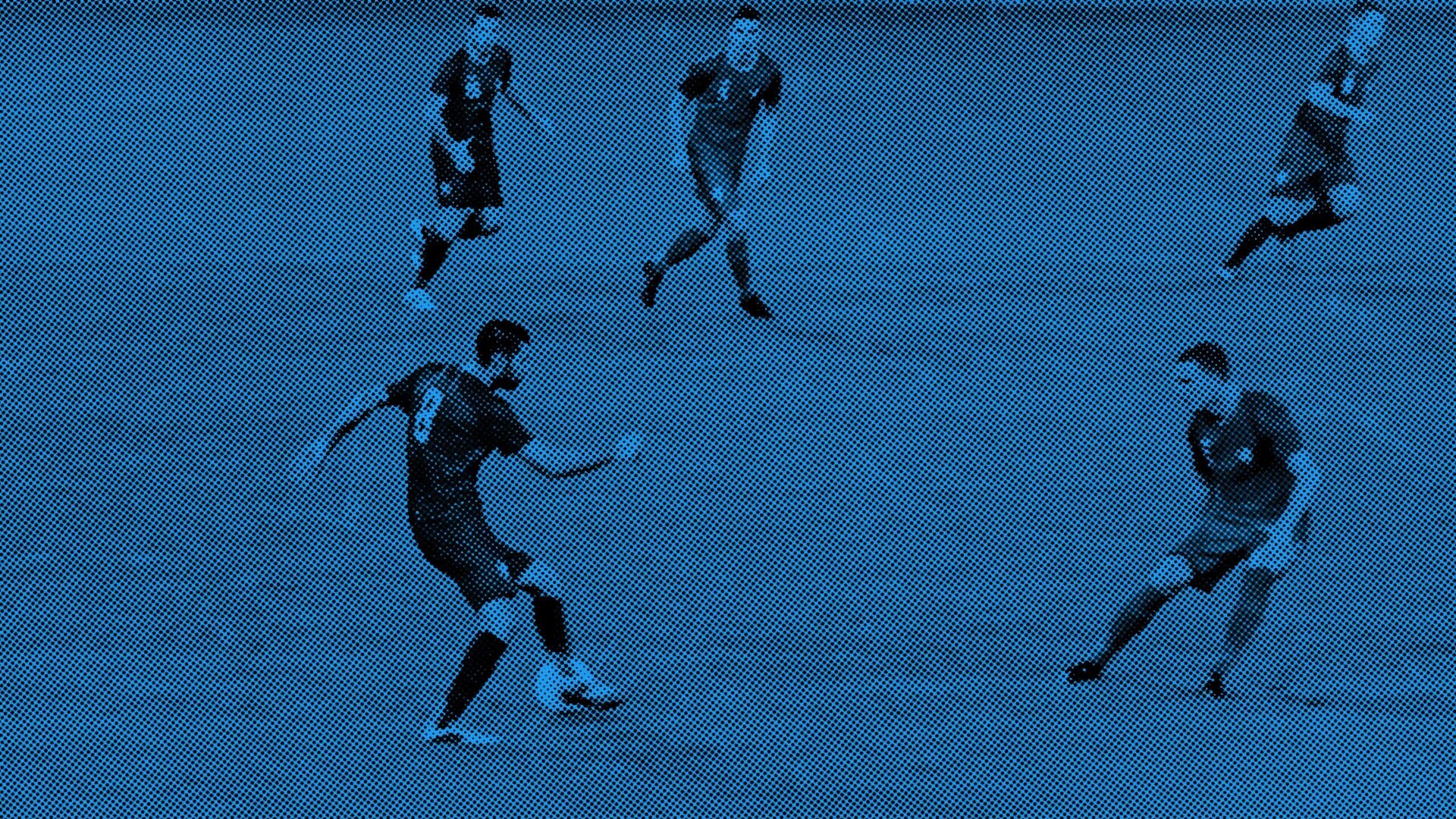 Thousands of Tweets pick Portugal
With almost 1.4M1 Tweets sent in the run-up to Euro 2020, excitement is reaching fever pitch. The big question is, who will win

Working with Brandwatch Consumer Research, we looked at thousands of Tweets to determine who football fans on Twitter predict will be the winner of Euro 2020.
According to data pulled by Brandwatch, the overwhelming favourite among European football fans on Twitter is Portugal2, who many think will be the team holding the trophy up in the end.
Should Portugal manage to pull off the win, it would mean back-to-back European Championship victories for the team and make them only the second squad to achieve this after Spain, who won in 2008 and 2012.
Among England fans, the next favourite after Portugal is France. The French are also the favourite of Spanish fans, while French fans overwhelmingly predict Portugal to win.
The squad
With a so-called golden generation of players on hand, much speculation and careful analysis is cast over the eleven England players who will take to the pitch to represent the nation. So, what would happen if the conversation on Twitter led to the team selection? Funny, you should ask. Here's your @England Euro 2020 dream team*, based on Twitter mentions.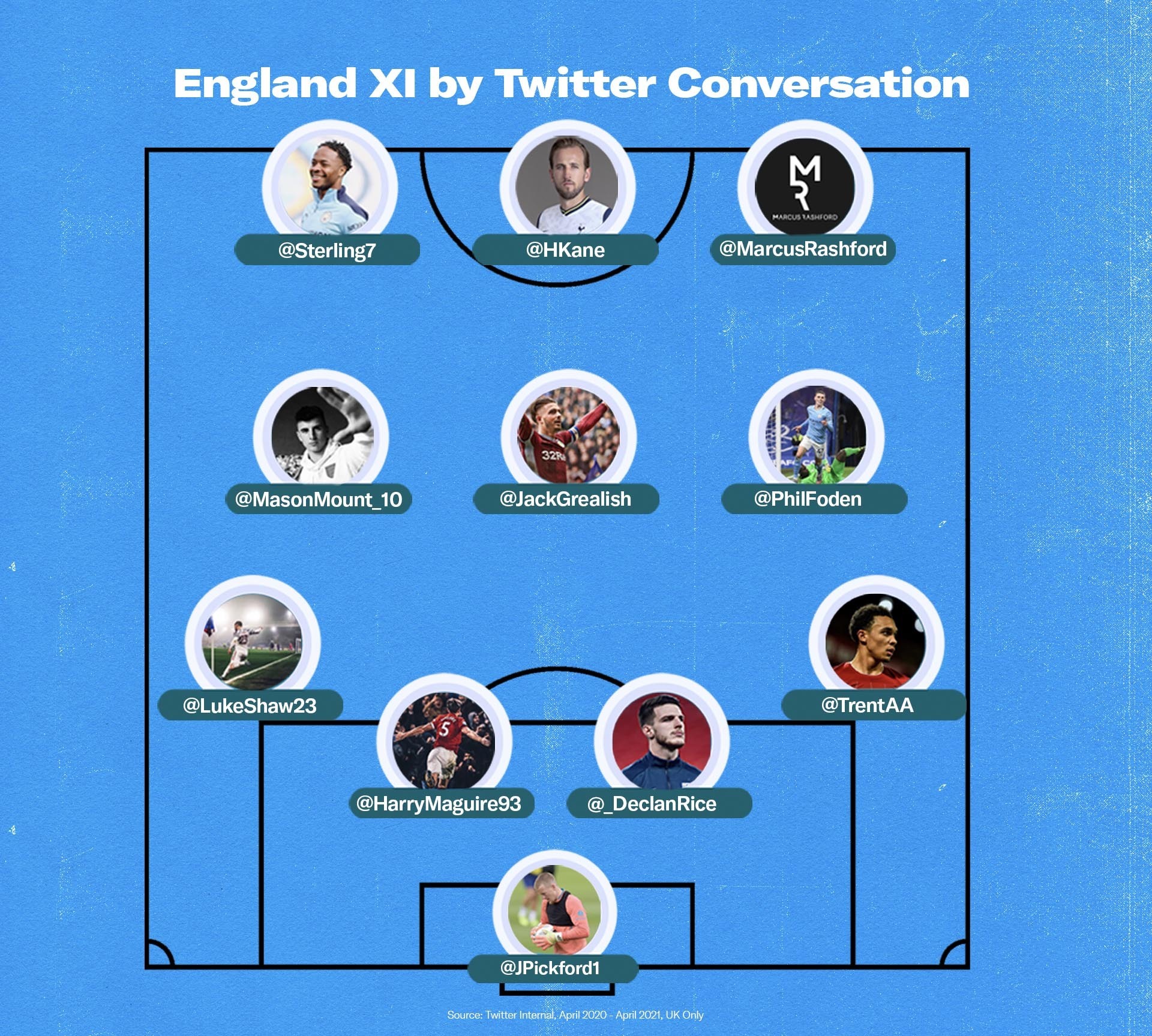 The other question fans are asking is who their home teams will face on the pitch. What international football talent might they line up against? While we can't tell you who'll be in every squad taking part in the tournament, we can predict who might be in a super Europe XI*, according to the Twitter conversation.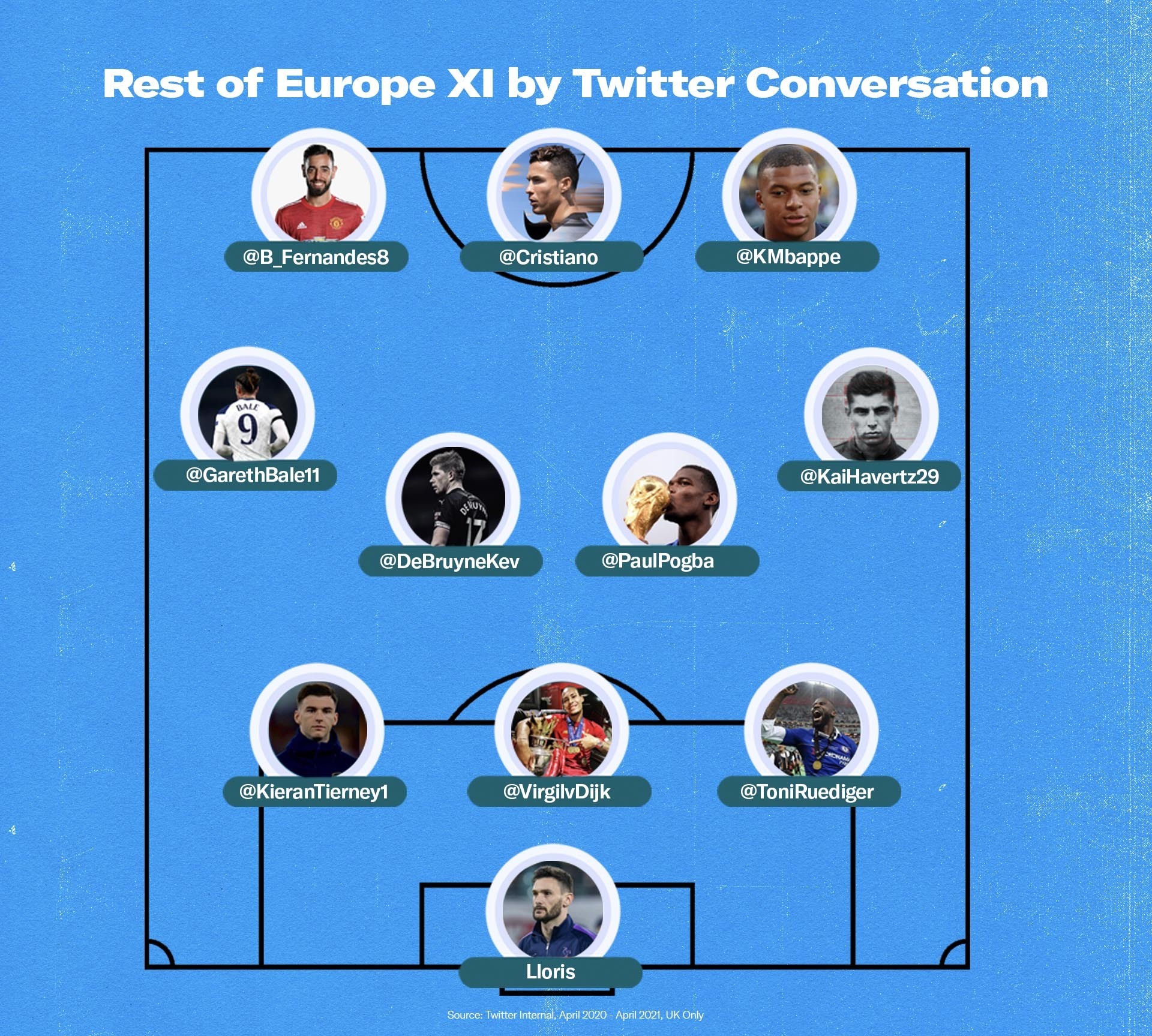 Ultimately, whether England brings it home or not, fans will keep watching for the love of the game. A massive 82% of football fans on Twitter will continue to keep up with the tournament, even if their team is knocked out.
Sources

1. Global number of Tweets from 1 May to 6 June 2021.
2. Number of Tweets predicting Portugal was 2,603. Brandwatch collected English, French, German, and Spanish Tweets, including winner predictions for the UEFA EURO 2020 tournament, and tallied up how often a team was mentioned. Predictions of fans' own country as winners were discounted to remove home team bias.
*England and Europe team selections were based on Twitter conversation in the UK between 1 April 2020 – 7 Apr 2021, and include some players who are no longer eligible for selection due to injury.