Perspective
One year to go: How Twitter is counting down to World Cup 2022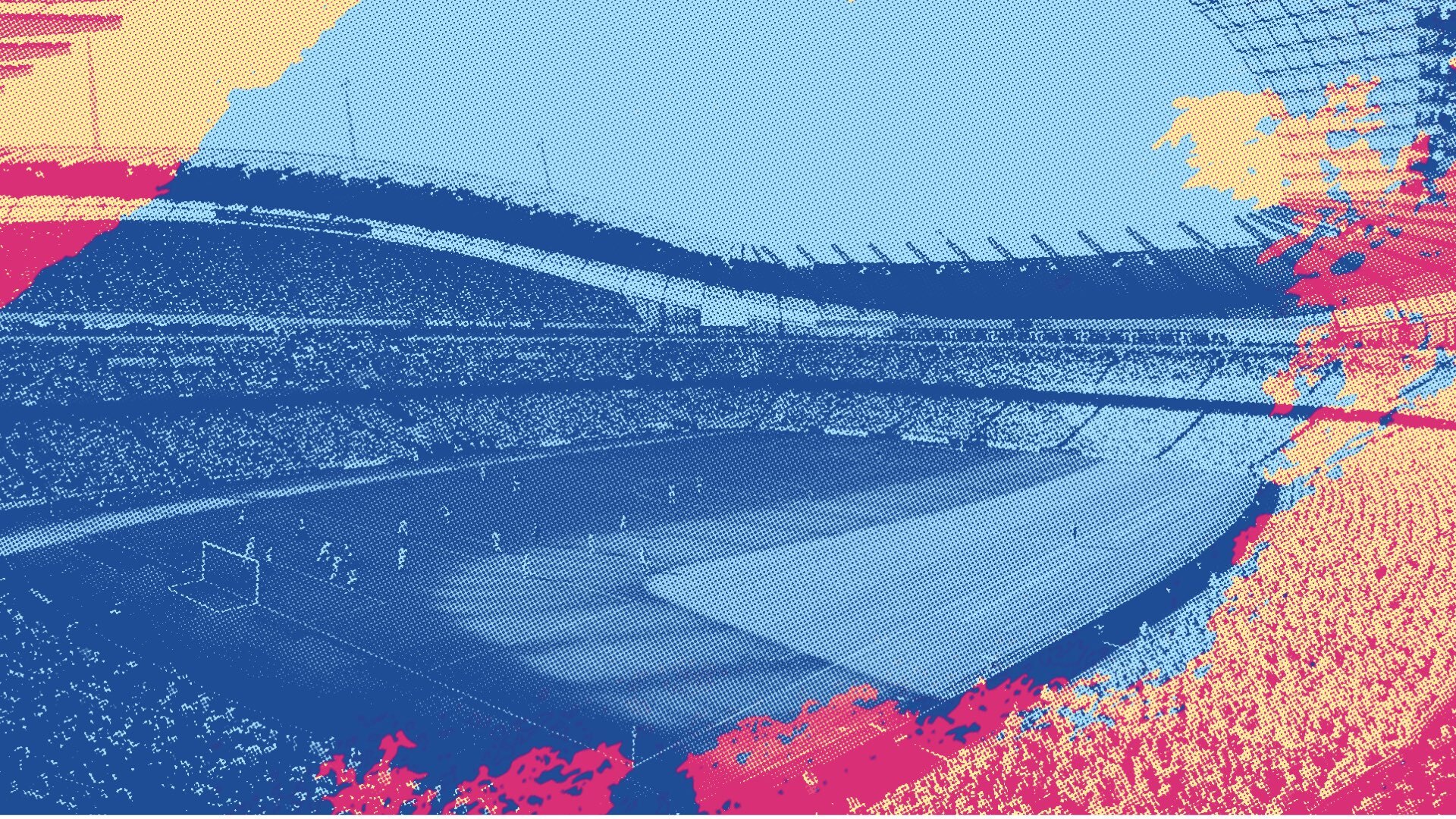 2021 was a huge year for football on Twitter. Millions joined the conversation as Europe's top teams did battle in Euro 2020. There was huge news on the club scene with the announcement of a proposed European Super League competition only for it to be abandoned within days. And the transfer market had some big shocks as @Cristiano and @TeamMessi moved clubs. 
Now with just one year to go until the World Cup in Qatar, 2022 is set to be even bigger.
It all kicks off at the Al Bayt stadium in Qatar on Nov. 21 – but the anticipation and excitement surrounding football's first-ever winter World Cup is already building. 
Even people who normally have no interest in the beautiful game get swept up in the excitement that surrounds a major tournament. And with the world's biggest tournament taking place in the Middle East for the first time, enthusiasm for the game has never been higher. 
People on Twitter Tweet about football more than any other sport. Much more. Football conversation on Twitter has increased 42% between 2019 and 2021. That offers brands a massive opportunity to connect with the sport and the fans to build relevance in the lead-up to what is arguably the biggest, most-watched event in the world of sports.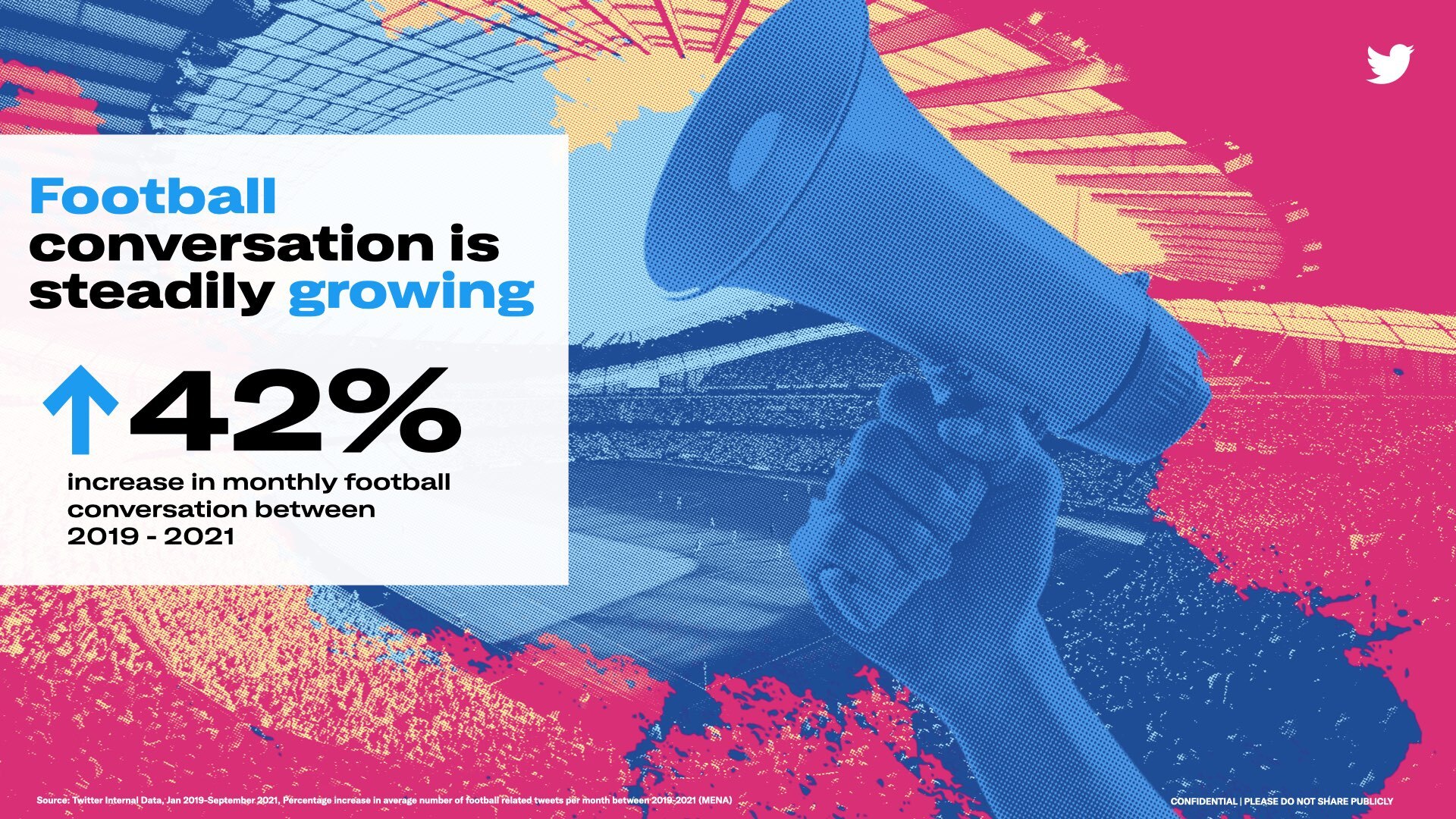 Twitter, like football, is all about moments. It's the best place for fans to keep up with every kick, share every goal, and debate every decision – but it's not just during the 90 minutes of a game that people want to talk about it.
The circus surrounding football never sleeps. Whether it's speculation around whether a manager should be sacked, which players should be picked for the next @SeFutbol squad, or the never-ending rumour mill that churns even when the transfer window isn't open — there's always something football-related to Tweet about. 
When @Cristiano returned to @ManUtd in August there were 7.7M Tweets about the transfer in five days, although that wasn't enough to eclipse @TeamMessi's move from @FCBarcelona to @PSG_inside earlier in the month, which generated 10.7M mentions over the same length of time. It goes to show that even on Twitter, the two GOATs are constantly competing.
It's not just the sheer volume of Tweets that prove Twitter is the home of football fans either. Over the past year, a survey found that 78.2% of people on Twitter said they regularly watch, follow, or have an interest in football, meaning they are 1.2x more likely to be football fans than non-users are.
Combine that with the fact that Twitter's audiences have been shown to be active, receptive, and influential. It has powerful implications for advertisers, particularly when trying to reach those who don't typically watch television. Twitter has been found to be 4x more efficient at reaching the cord-cutters and cord-nevers that make up a large part of younger audiences.
While a year might still feel like a long time to go until kick-off in Qatar, there are plenty of opportunities ahead for brands to start making connections to football and building an audience. 
The final round of World Cup qualifiers for both Africa and Asia will take place in March 2022, and in June, the inter-confederation playoffs will give a lucky few teams a final chance to qualify. 
That's not to mention the various club competitions that are scheduled to take place between now and next summer. From the @SPL to the @premierleague, and European football's showpiece competitions the, @EuropaLeague, and @ChampionsLeague Twitter timelines will light up as the football season captivates fans across the region.  
There's a lot of football to be played between now and World Cup 2022, but brands should start building a connection to football now if they want to ensure a win on sport's biggest stage.