Perspective
How Twitter became Paris Fashion Week's Digital Catwalk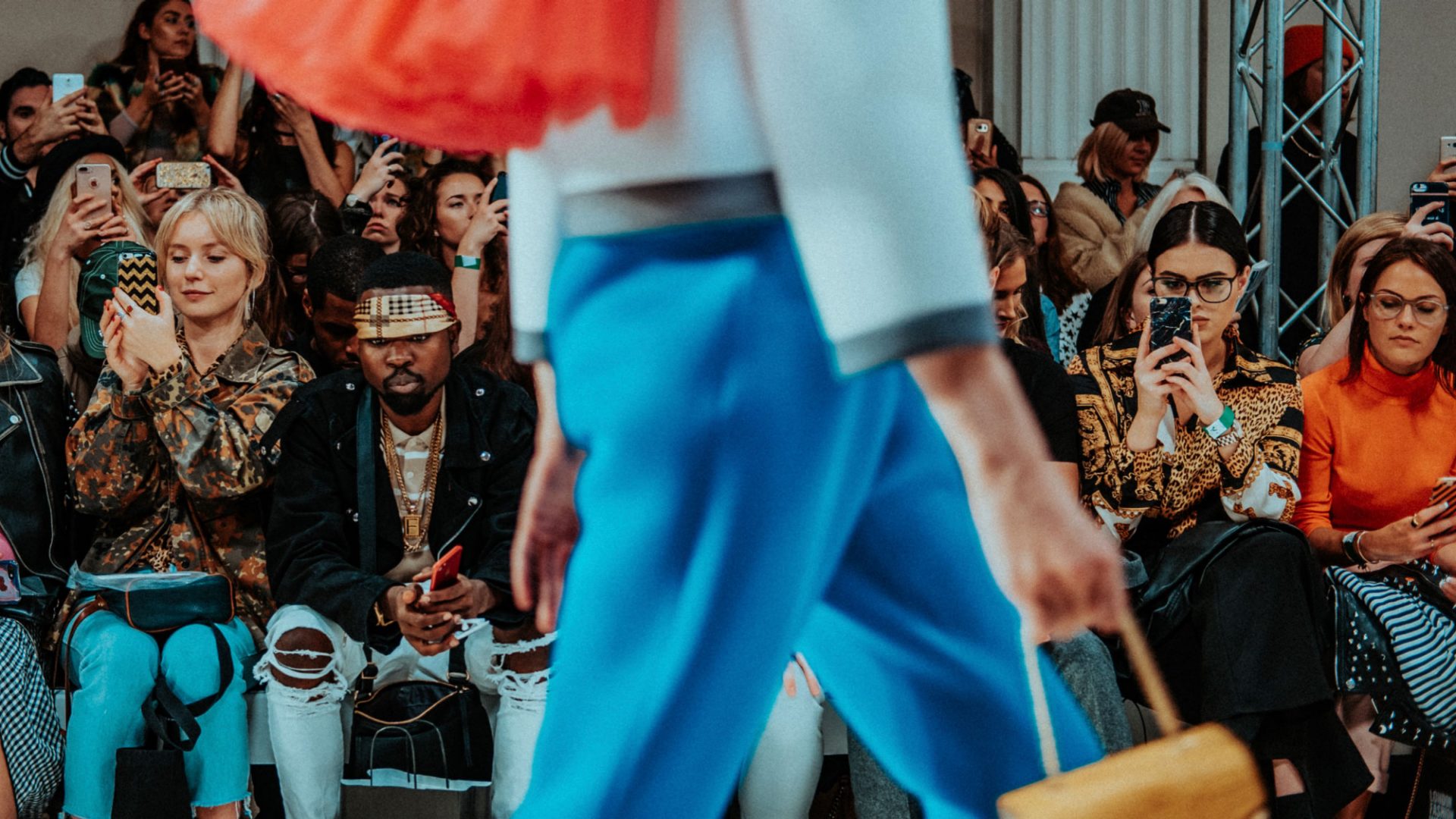 Here's what happened on Twitter during the Spring/Summer 2020 Paris Fashion Week.
When something happens in the world, it happens on Twitter. People tune in to discover what's happening and to talk about it. 
Twitter's link to cultural relevance was highlighted during last summer's Paris Fashion Week.
This is because Twitter is where brands come to launch something new and connect with what's happening. Whether it's cultural or sporting events, live events, international or regional — from the World Cup Finals to catwalk processions.
85% of digital conversations happen on Twitter
Fashion fans published millions of Tweets during the Spring/Summer 2020 Paris Fashion Week.
According to a recent study by Sprinklr2, 85% #PFW mentions on the internet were on Twitter.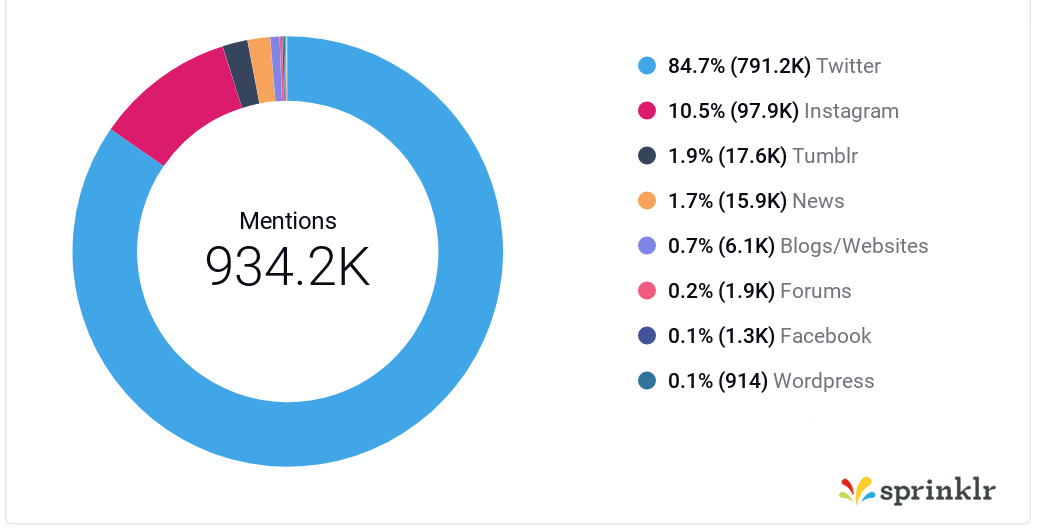 SS20 Fashion Week's most discussed moments on Twitter included:
Enabling brands to #CONNECT with their audiences
To leverage the strength of the K-pop + fashion conversation, Louis Vuitton offered its audience the chance to interact with their K-pop star guests, ITZY (@ITZYofficial). 
Thanks to #AskITZY, users could ask the Korean band questions about their Fashion Week experience. 
More than 1,200 questions were asked. @ITZYofficial answered five with video, generating more than 3 million views, allowing Louis Vuitton to boost its share of views and conversation.
Leveraging the power of the platform during live events, K-pop artist and fashion icon Sandara Park also participated in the conversation around #PFW via a BlueRoom live at Twitter France. 
While in Paris to participate in the Balmain, Vivienne Westwood, and Thom Browne fashion shows, Park mobilised her community via a live Q&A session.
Fans were able to ask her questions about Paris Fashion Week and her favourite outfits. Overall, the live event had over 234,000 engagements.
In an important industry event like Fashion Week, the average fashion addict's Twitter timeline largely consists of show-related Tweets. 
So being visible within people's timeline is the best way to stimulate conversation. And one way to do this is via a custom emoji. 
Hashtags linked to custom emoji drive 6X more conversation versus traditional hashtags. 
A typical example of this comes from Gucci. It used one when it wanted to maximise the visual impact of its campaign hashtag #GucciSS20 for one of its shows.
Meanwhile, thanks to the Like to Subscribe format, Fédération de la Haute Couture offered daily exclusive highlights of Paris Fashion Week. This included videos, photos, and Tweets encapsulating the best of the shows. 
Personalised notifications were then sent to followers, building their knowledge and giving them the ability to take part in the conversation.
Twitter is also a live video platform, allowing millions of fashion enthusiasts to watch their favourite shows #live
Twitter is a live platform. Since live video was introduced on the platform, Twitter has been the place where people watch the world's major events live on their mobile. 
This is as true for Apple Keynotes as it is for the Olympics or the Oscars. 
It should be no surprise that Twitter is also the place where fashionistas gather during fashion weeks to watch the best shows, live. 
And our users love it. According to research by Nielsen, Twitter is the number one place for getting excited about fashion shows.1
However, fashion weeks are a crowded space, with more than 75 shows in just 10 days. As a result, brands need to find new and innovative ways to stand out from the crowd and ensure their show is remembered.
How can a fashion brand stand out and create buzz around its show?
Fashion weeks are a period of high emotional intensity. So it's crucial for brands to attract consumer attention during that short period of time. 
The 24-hour window following a show is the optimal time for any activity. This is when people are going to engage with a brand's content the most, as it will be at the centre of any conversation. 
While on some other platforms the vast majority of views happen weeks after the stream has ended, Twitter has the unique ability to drive millions of unique viewers during the live stream and the first hours of the replay.
By streaming their shows on Twitter, brands like Dior or Saint Laurent broadcasted live on Twitter. 
This gave their shows maximum visibility in the hours following the stream, reaching a million views in under 24 hours.
Campaign planning is crucial. Prada kept its audience's attention over a 10-day timespan with a three-phase campaign.
Tease: Two days before the show, people could like Prada's Tweet and receive a notification when the show started.
Reveal: As soon as the show started, users were invited to watch and comment on it live.
Sustain: After the end of the show, Prada produced sponsored Tweets. These featured highlights of the collection and drove traffic to its website for a deeper dive into the collection.
Twitter shapes trends through conversation
Twitter is a vibrant cultural powerhouse, shaping trends and consumer usage, driven by the power of conversations. 
Why?
Because Twitter users are unique. They are influential, receptive, and engaged, willing to connect to what's happening in the world, every day.
To get more insights and best practices on how to make the most of the power of Twitter for your brand's campaigns, take a look at @TwitterMktgUK. 
Discover success stories from brands that use the platform to successfully launch new products or connect to what's happening.
Source:
1. Nielsen, '#passions study', France — January 2017; Twitter users (n=801)
2. Study by Sprinklr about Paris Fashion Week • Volume of messages tracked between 23rd of September and 1st of October 2019 • Keywords : PFW OR ‎#pfw OR ‎#parisfashionweek OR « paris fashion week » OR parisfashionweek OR ‎#pfw2019 OR ‎#pfw19 OR pfw2019 OR pfw2019 OR parisfw2019