Perspective
How to plan and analyse a Twitter chatbot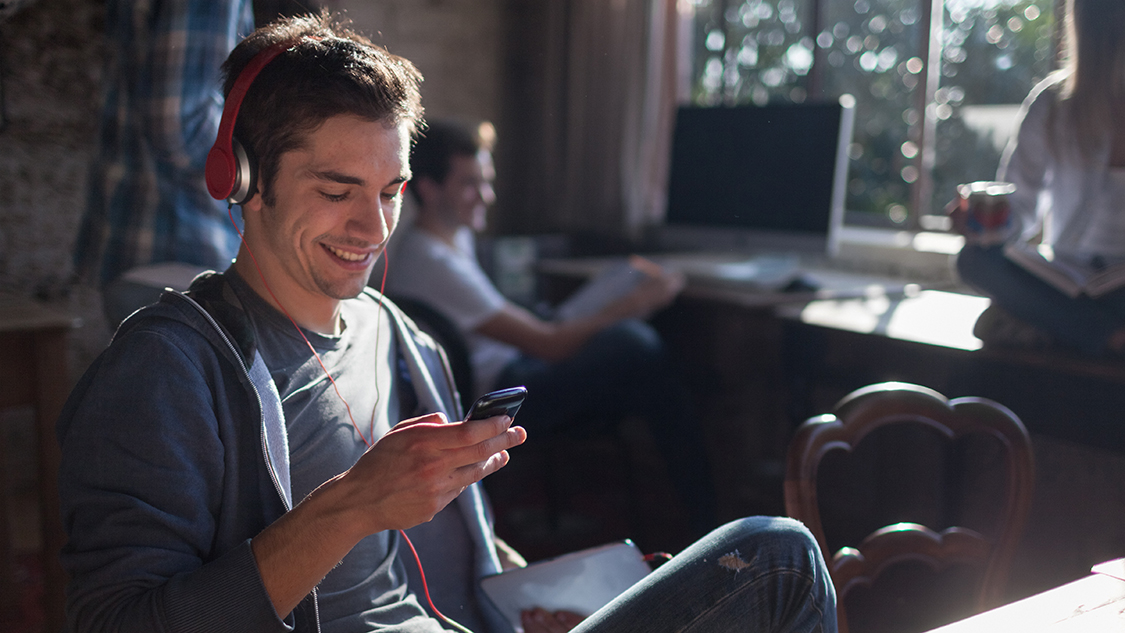 Harry Potter publisher Bloomsbury and Sprout Social talk about how to plan and analyse chatbots.
More than ever, people expect — rather than just want — a response from brands on Twitter.
According to recent research by Twitter, 41% use it to contact customer service, 37% to voice an opinion on a product or brand, and 25% want to make a product enquiry*.
This is where Twitter chatbots can help.
Research has shown consumers are accepting of some sort of chatbot interaction. Salesforce found 68% of consumers preferred a chatbot for quick communication with a brand.
We spoke to Bloomsbury social media manager Tram-Anh Doan and Sprout VP of global partnerships Andrew Caravella about how to plan out a Twitter Direct Message chatbot campaign.
Here's what to consider when planning a chatbot
Chatbot considerations need to be the same as any other marketing execution. Targeting, distribution, and properly defined success metrics are all essential.
Caravella believes the best way to plan a rules-based chatbot is to outline all the possible outcomes and scenarios for each topic. You can then view the entire conversation holistically and make changes as needed.
In terms of picking a subject, Doan says this was often generated by the customer. "We looked at our most common queries that came through via DM, and worked out how we could get back to our followers as quickly as possible by using a chatbot."
Technical requirements — do you need a developer?
The first question to ask is, do you have the expertise to build one in-house? Or should you bring in a third-party supplier?
It's important to remember that Twitter chatbots integrate with Twitter's API and need a server to handle the requests. But this doesn't mean you have to learn Javascript or bring in a developer.
There are tools, provided by Twitter partners like Sprout Social, that allow you to build a chatbot via a click-and-drag interface.
According to Caravella: "First you should consider how you plan to build the chatbot. Do you have in-house development resources to build it yourself or will you invest in a third-party tool?
"There are plenty of tools like Sprout that can help you build and customise a chatbot without coding experience. But be mindful of what features they offer so they match your desired experience."
Lastly, consider expected message volume on a daily or hourly basis. Your third-party platform may be unable to handle the load.
Customer experience — things to remember
There are different ways to approach this but one area is crucial. Avoid the temptation to pretend your chatbot is a real person. Yes, by all means, give your chatbot a personality. But don't expect the user to be taken in if you try to make out it's a real person.
Remember, research has shown people are happy to deal with chatbots. Second, if they know what it is in advance, they won't get frustrated.
Caravella adds: "Set clear expectations and point them to logical steps or calls to action. Have fun with the interaction — add emojis or GIFs if applicable to keep the conversation light."
So keep it simple. It's easy to plan a series of responses but think about the user and how to get them to an expected outcome.
Doan says: "Make sure you monitor it to know if your chatbot is helping people as much as possible. (Do you need to tweak the trigger questions? The wording of the answers? Do you need more options?) The character limit is quite restricting so you do need to be as succinct as possible."
Just as people like to hit #0 on the phone, your chatbot should include a way to reach a human.
AI and natural language processing — do you need it?
No, not really.
Yes, artificial intelligence and NLP are going to be crucial if you're looking to pass the Turing test.
But a Twitter chatbot is a series of intuitive and rules-based options. Intelligent replies and clear responses can be used to guide people to an expected outcome.
Of course, while many people are happy dealing with a chatbot, there are always going to be exceptions.
Caravella says: "Just as people like to hit #0 on the phone, your chatbot should include a way to reach a human.
"Consider adding a quick reply for 'speak to an agent' or simply a generic 'something else' option to give people a chance to exit the experience if it doesn't meet their needs."
How to analyse and improve your chatbot's performance
Be bold and prepare to refine and improve. Look at the data and analyse how people are using the chatbot, the adoption rate, the clickthrough rate, and the resolution rate.
Possible areas to examine for improvement:
Message volume

New vs. returning users

Clickthrough rate

How many times a user should restart a conversation

Engagement topics (what quick replies get the most clicks)

How many conversations were resolved
Twitter is key for consumers looking to contact brands. This is backed up by Doan, who says Twitter chatbots are "a brilliant way of managing common queries, and means we can get to people instantaneously."
And while you can't beat having a real person, chatbots can help perform a key role in everything from answering questions to ordering products.
According to Sprout Social, consumers expect a response in less than four hours from a brand. However, the actual response can take as much as 10 hours. In many cases, a chatbot could adequately handle many of these requests.
*Source: GWI, Twitter  users 1+ children, children 18 and under, UK, 2017.