Perspective
How fashion is happening on Twitter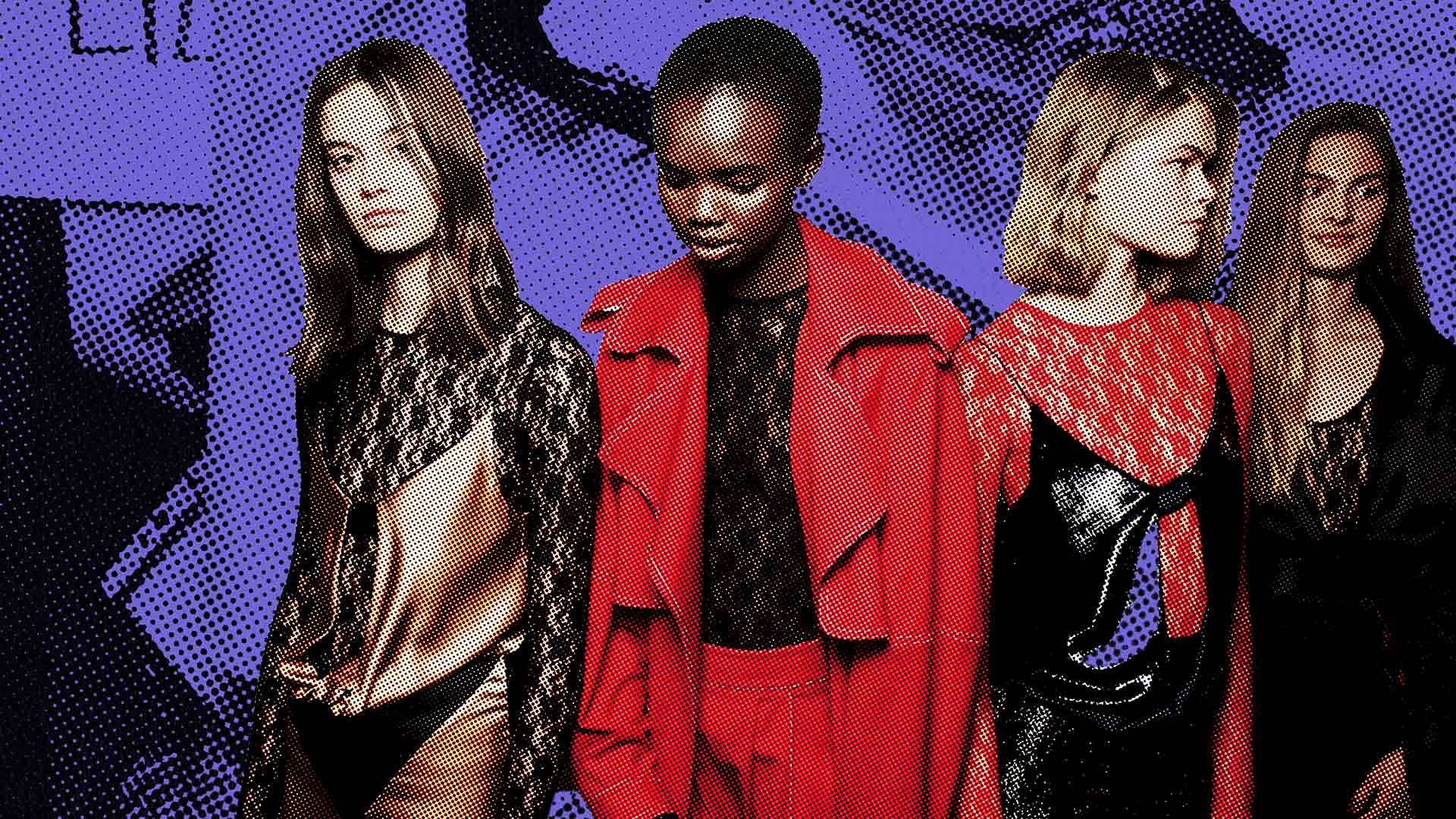 With more than 150M views of live streamed fashion events on Twitter1, 2020 was a year where we said goodbye to the traditional catwalk and hello to virtual launches. With in-person events an impossibility, the industry embraced the opportunity to innovate and experiment —  from 24-hour live streams with @BALENCIAGA to high-end productions from @gucci and Gus Van Sant. 
Through it all, Twitter was at the centre of the conversation. With reactions and commentary in real time, launching on Twitter brings a whole new wave of energy to fashion brands' big moments. Now, with the global return of in-person and hybrid events, Twitter is taking the fashion conversation to new heights.
SS22: The Fashion "Rendez-Vous"
As Spring/Summer '22 Collections were unveiled to the public, the fashion conversation has skyrocketed on Twitter. The return of the Met Gala in September spawned thousands of memes, most notably featuring Kim Kardashian and her black Balenciaga bodysuit, which brought 885K Twitter mentions in less than 48 hours2.
@BALENCIAGA continued to innovate with their SS22 show, stunning guests by transforming the original red carpet photo booth session into their actual runway. The surprises didn't end there, as audiences witnessed a first of its kind collaboration with the Simpsons: A unique 10 minute Balenciaga story, which has already been watched by over 10M people on Twitter.3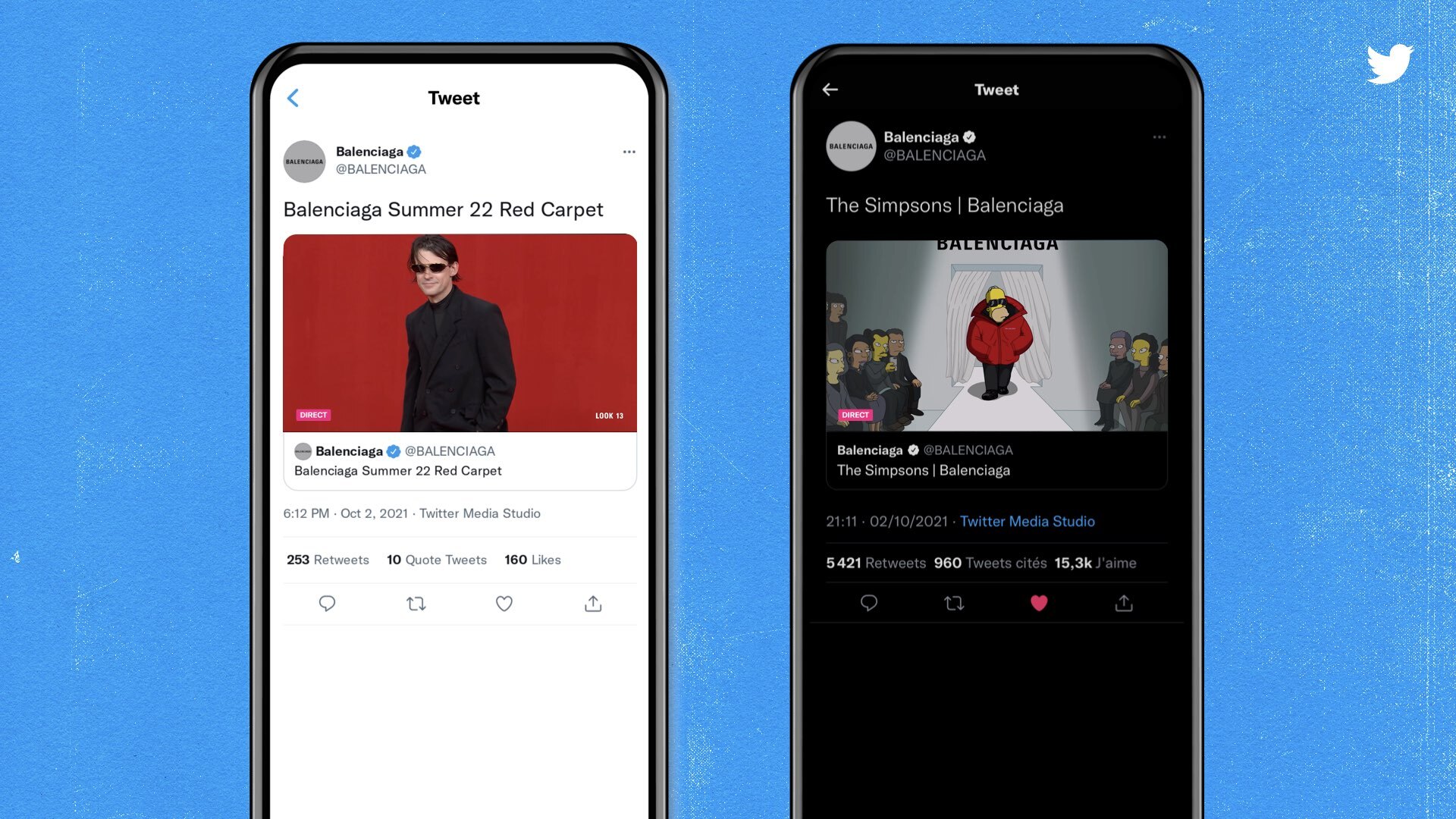 SS22: Anything but boring
The visual extravaganza continued in the digital space too, with houses like @McQueen combining various eye-catching solutions to reach spectators. The British luxury house used a Live Event Page as a video hub, deploying brand notifications and a branded emoji to drive conversation and engagement.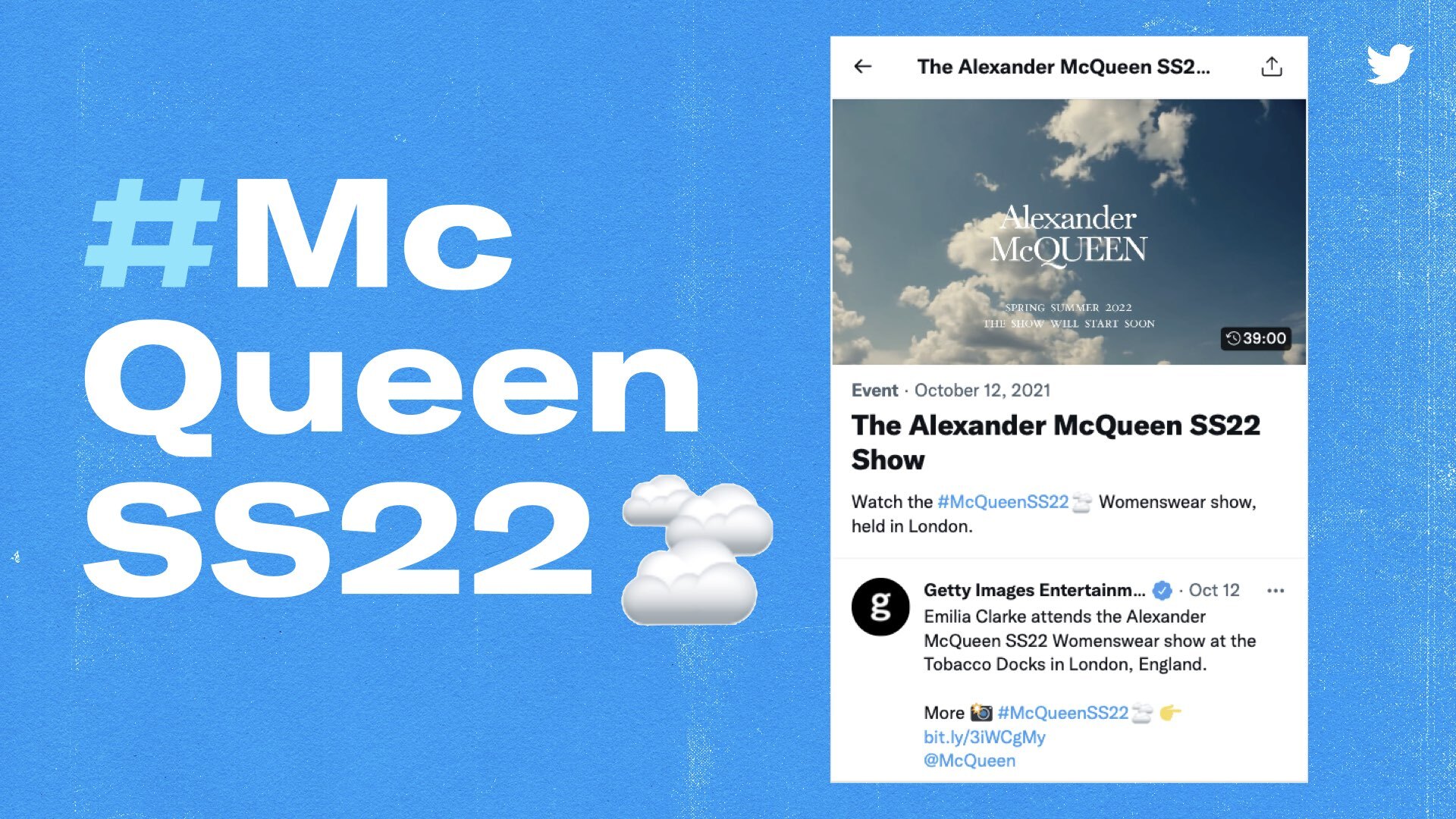 The power of cultural relevance
People come to Twitter hungry for information and connection to the world around them. And together, they make and shape the movements, memes, and conversations that drive news and culture. This is especially true for fans of fashion. In fact, 85% of the Paris Fashion Week conversation happens on Twitter4 regarding the volume of mentions per platform. This season, we saw an increase of 188% of mentions versus 2020. 5
@LouisVuitton tapped into the cultural zeitgeist when it collaborated with boyband sensations BTS for the live stream of its Men's Fall-Winter 2021 show on Twitter. The result was a stunning success, with the campaign breaking a series of engagement records for the house, the group, and Twitter.
And it's not just music. Fashion brands have also been joining the conversation around TV, movies, gaming, and technology. Hoyeon Jung, who stars in "Squid Game," recently became the new face of @LouisVuitton. Along the same lines, @StellaMcCartney created a special edit for one episode of "Sex Education," another @Netflix success. 
Twitter is the home of gaming conversation with over 2B Tweets globally last year (source), so it's not surprising that fashion brands are lining up to work with game developers. @BALENCIAGA's recently collaborated with @FortniteGame. This global campaign used a wide variety of Twitter formats for maximum impact, creating a perfect match between the two global brands and their passionate fanbases. Conversation about the campaign was buzzing, with almost 1M Tweets mentioning "Balenciaga" between Sept. 3 and Oct. 3, 2021.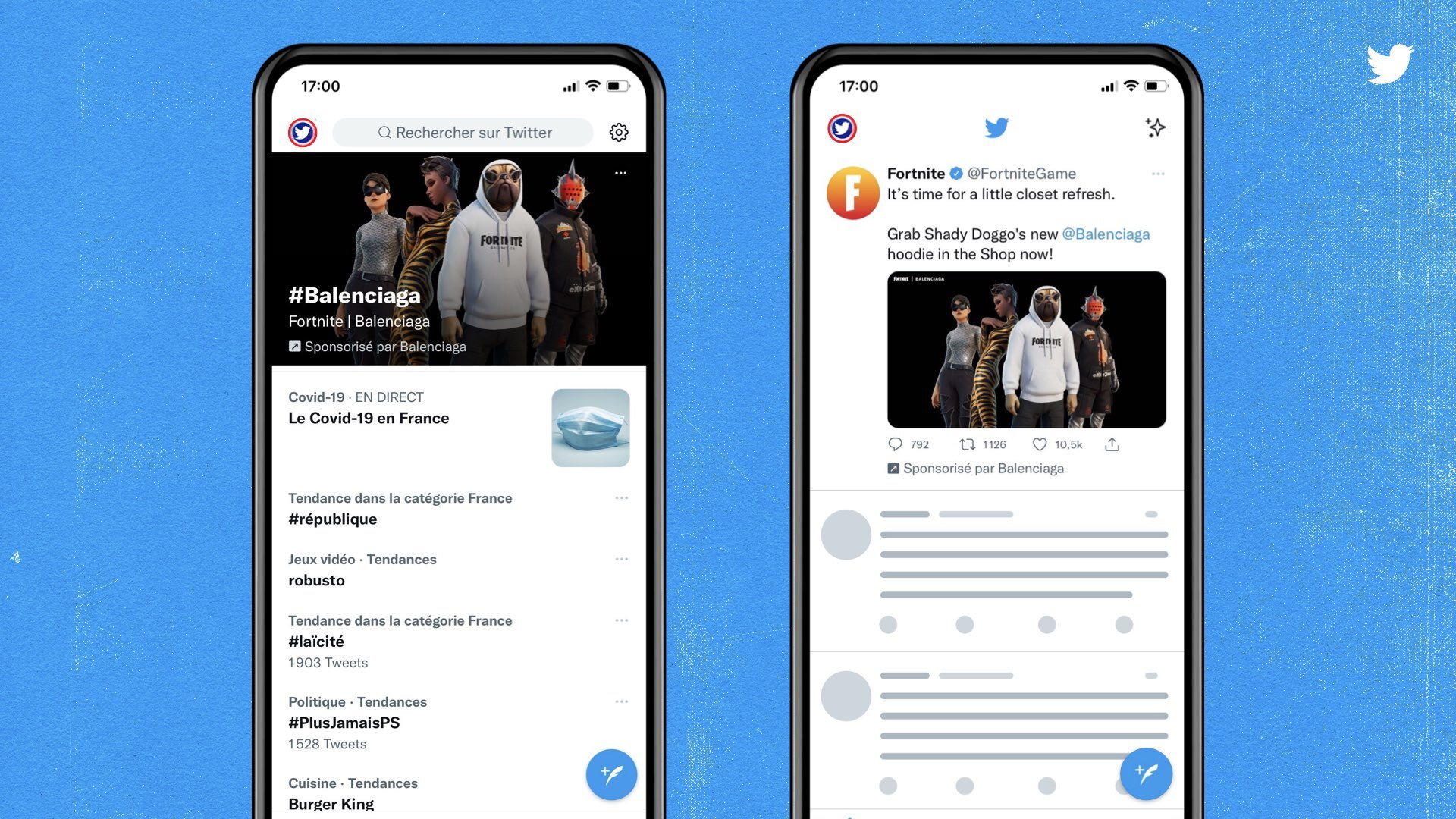 With over than 314M views already in 20216, it's clear that people on Twitter are ready for the Fashion Rendez-Vous. And with the 2022 season just around the corner, we can be sure that timelines will be lighting up as the latest and greatest in haute-couture are unveiled on Twitter.
Sources:
1. Twitter Internal 2020.
2. Internal Data, Twitter, 13-14 of September 2021
3. Twitter Internal 2021
4. Sprinklr France
5. Brandwatch, volume of conversation on Twitter in France around Paris Fashion Week 2020 vs 2021.
6. Twitter Internal 2021