Perspective
Gaming on Twitter: Start with grandmasters
A new superstar athlete is changing the conversation while selling out arenas
On Twitter, people like Albert are redefining how the rest of the world sees the gaming community. Once relegated to a basement culture where the occasional LAN party took place, the gaming industry has blossomed into a rapidly growing audience of #streamers, #creators, and #esports legends.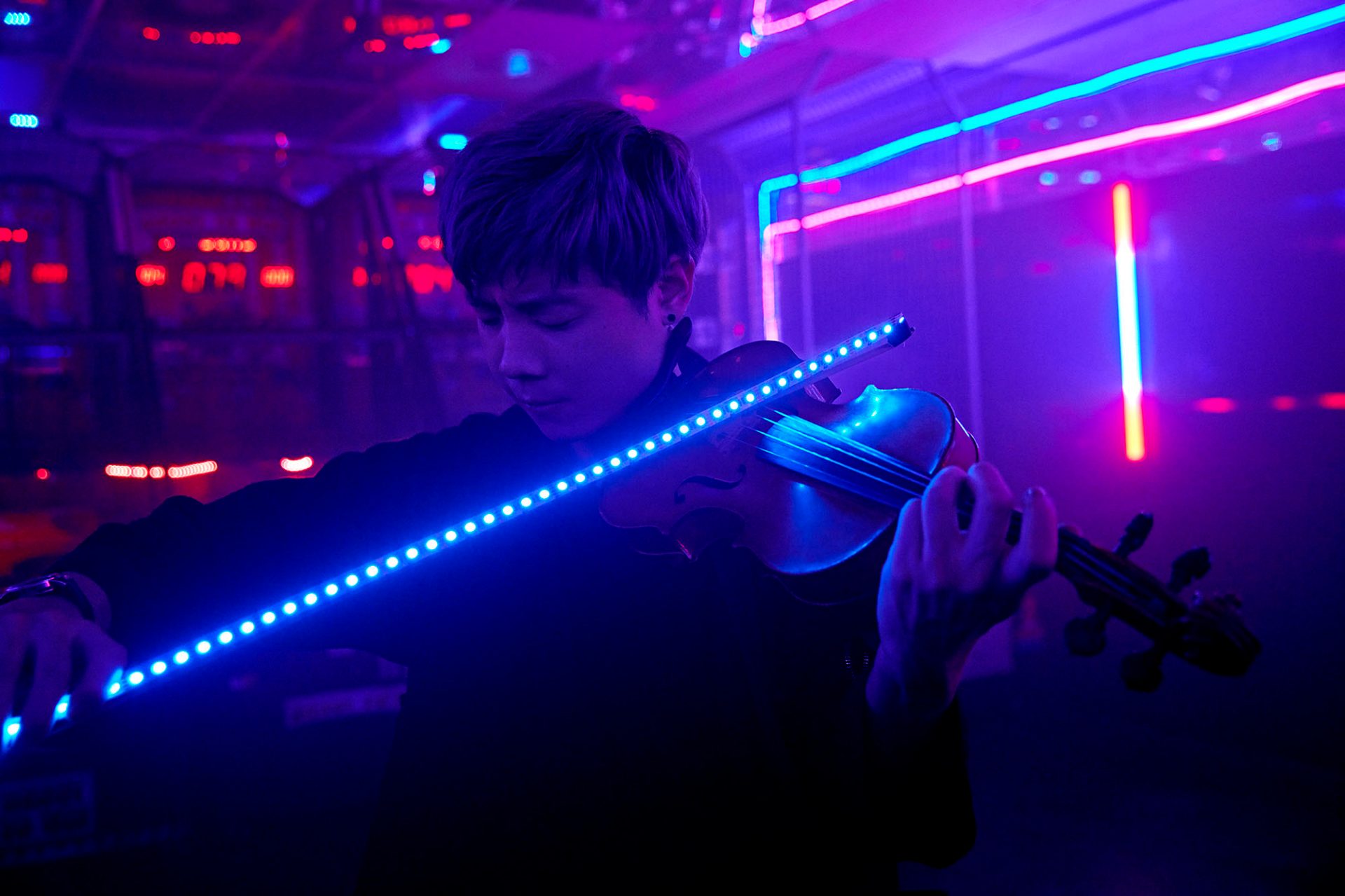 Now, they're coming to Twitter to discuss the biggest releases, the most epic highlights from their favourite esports events, and the latest trends happening across the industry. Here, gamers are connecting with each other, all while engaging with the brands that they love. In fact, 42% of people on Twitter follow gaming brands, according to a Twitter-commissioned study, demonstrating a desire to discover more as they lean into the conversations.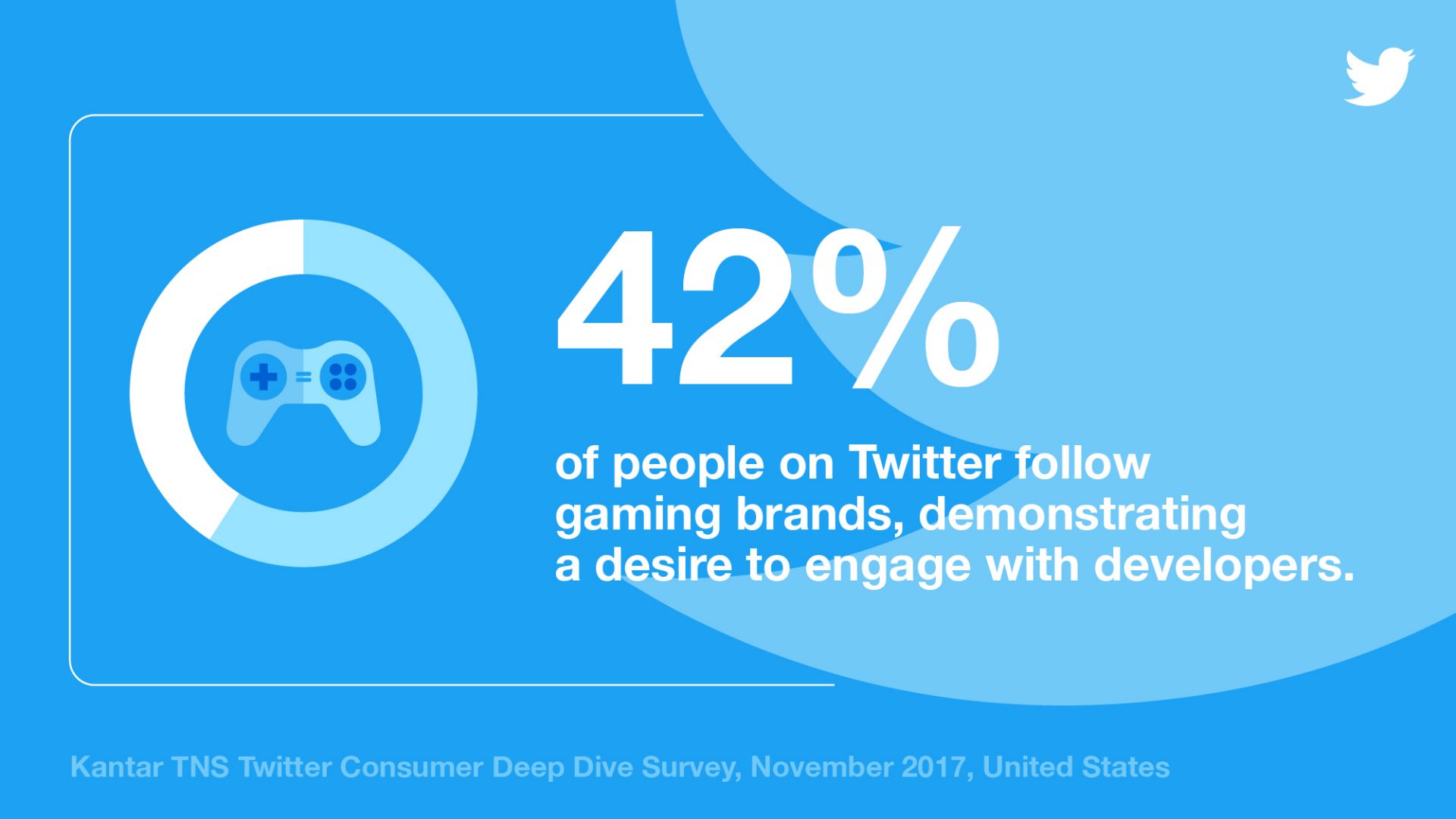 Not only is Twitter opening the doors for a new generation of gamers, but for marketers looking to engage with the most influential members of the gaming community. If today's brands want to have a voice in the industry, their best bet is to #StartWithThem.
What are people on Twitter talking about?
Indeed, gamers are racing to Twitter faster than the next player on the sticks. But why?
They're coming to see what the biggest gaming icons have to say. Perhaps most interesting is that these engagements often transcend the world of gaming. Esports legends like Tass (@fazetass) are igniting new conversations, and changing what it means to be a professional athlete.
The esports athlete carries a number of proverbial belts. Not only does he attract gamers, but some of the most devout football fans from across the leagues.
Tass is all about sparking conversations. With just five words, he can bring people from around the world together to debate, converse, and put their stakes in the ground to fight for their favourite players.
These conversations are taking engagement to a whole new level of influence. The conversations happening are more than just discovery, hype, and a splash of trash talk. 
Yet, Tass and Albert are just two of the hundreds of thousands of gamers on Twitter who are moving the needle to drive the culture forward.
Why does this Twitter audience matter?
On Twitter, gamers are open to sharing their opinions and aren't afraid to tell it how it is. In fact, per a Twitter-commissioned study, 49% of gamers on Twitter are more likely to share views and recommendations versus gaming audiences on other leading social media platforms. But above all, gamers on Twitter are hungry — and they want that #chickendinner.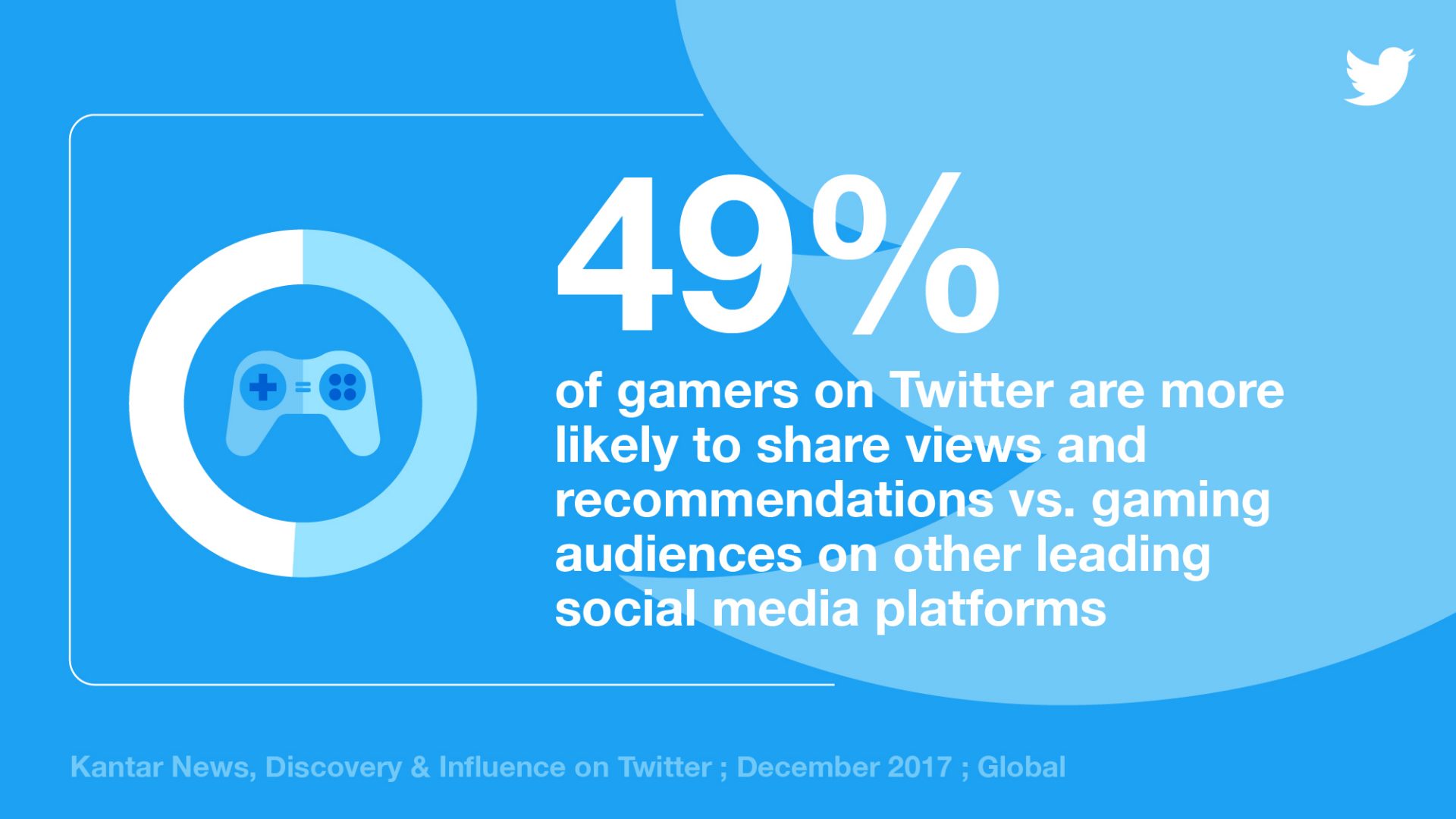 So, if you're looking to engage with today's savants, mukbang-magicians, or esports athletes, there's only one watering hole for the modern-day Da Vinci: Twitter Gaming.