Insights
Connecting with #Ramadan2022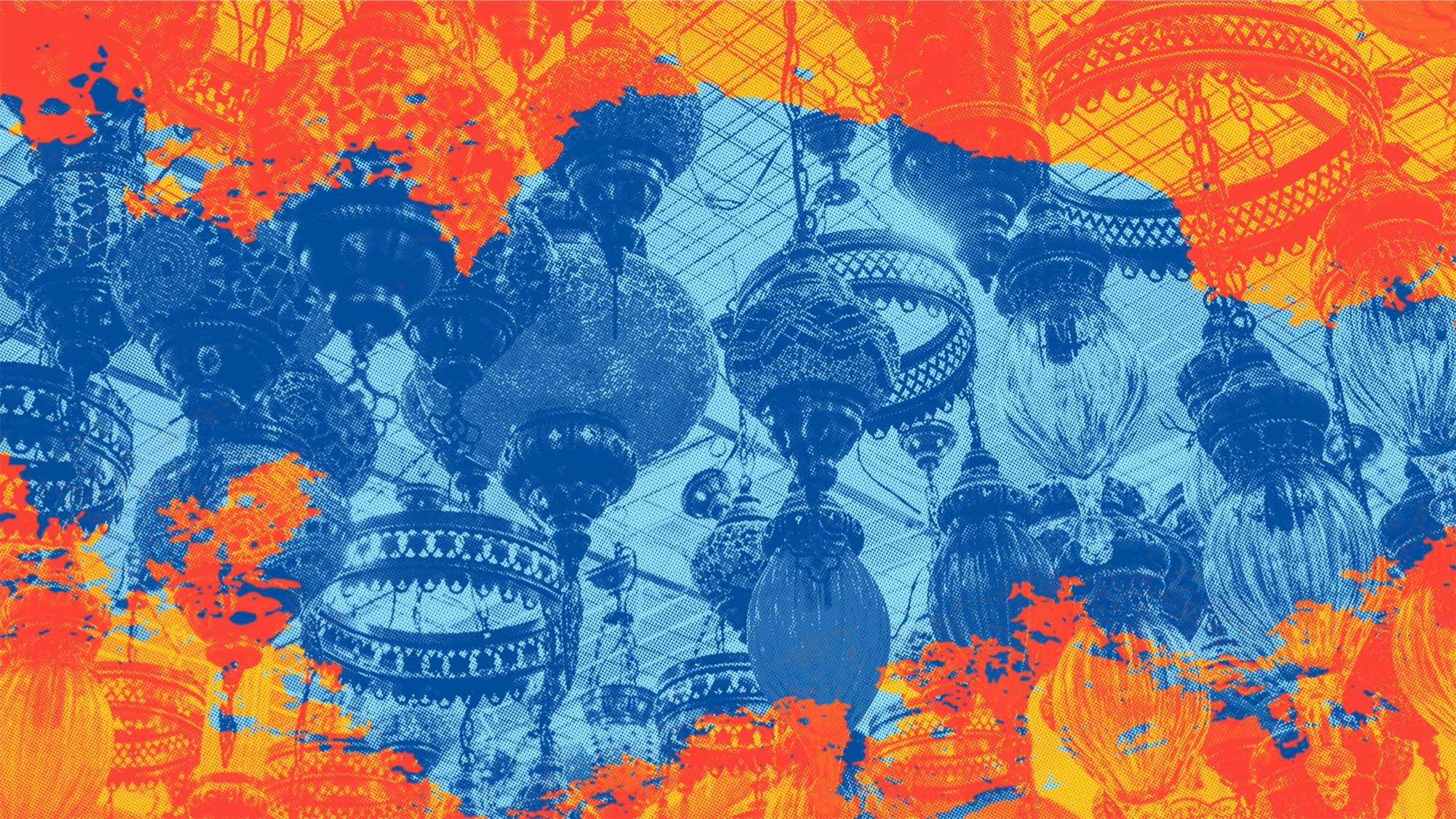 Twitter tools, creativity, and premium video content rule feeds in the holy month
Every year people gather on Twitter to connect and share their Ramadan celebrations. As Twitter feeds fill with excitement ahead of the holy month, brands are jumping into conversations too. 
To help brands uncover the full opportunity to engage with this broad audience, our research team took a closer look at the Ramadan conversation and audience across the MENA region and uncovered a wealth of insights for brands looking to drive conversation during Ramadan 2022.
Twitter is the place to be for Ramadan
Looking at the 2021 celebrations, Twitter research found that across the UAE, Egypt and Kuwait almost half of its audience headed to Twitter first, to discover what's happening during Ramadan. Audiences in Saudi Arabia were even keener, with 65% of its audience heading straight to Twitter. When it comes to shopping around for Ramadan deals, the research highlights the desires of half of Twitter's audience to spend more during Ramadan. 
But perhaps more eye-opening is the extent to which the audience across these markets is more susceptible to new brands during this period. Overall, more than 40% admitted they were more willing to explore new brands and products during this time. The good news for Twitter marketers is that promotions and offers prove highly effective as the primary drivers of purchases during Ramadan. Over two-thirds of its audience across the region say they are likely to be influenced.
Ramadan is the perfect season for special offerings, CSR activities, and brand related campaigns
Engaging content: From the big screen to the small screen
Getting Twitter content right is key to really making an impression during the Ramadan buzz. Twitter's research found that its audience across the region seeks out food, cooking, and entertainment content the most during this period. Comedy, health, and wellness content are also widely sought after – featuring in the top 5 across the region. During Ramadan, Twitter audiences are simply living their best lives.
But it's not just about what marketers place on the small screen in Twitter feeds – it's also about what audiences are watching on the big screen. TV and Twitter are synonymous and particularly during Ramadan. Twitter brings audiences together to engage around their favourite shows as they read about what others are watching, discover new shows, and Tweet about their highlights. There is an annual outpouring of sentiment around key TV moments and Twitter is there to bring the community together. 

Source: Twitter Insight Survey, Twitter audience in KSA (551), UAE (337), Egypt (825) & Kuwait (344), December 2021
Strategizing for successful Ramadan campaigns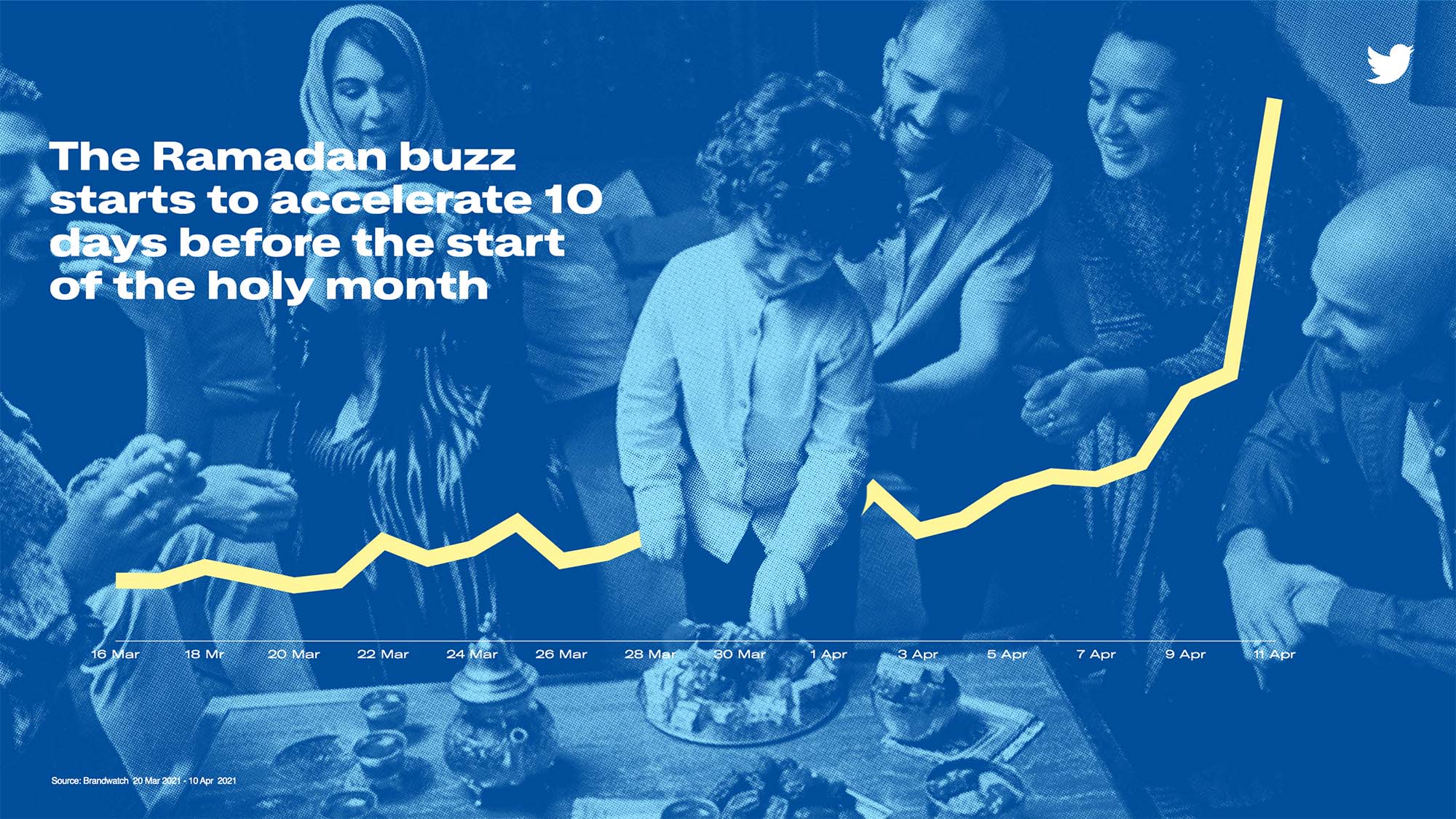 For marketers, the holy month is a marathon, not a sprint. Timing is everything for brands that want to cut through the flurry of content – and Twitter's audience are expecting good lead times. According to the research, over half of its audiences across the region want brands to start talking about Ramadan before the start of the month. The real buzz kicks off 10 days before the start of the holy month. Then, 10 days later, our research shows a major peak – with smaller peaks surfacing in the final 10 days. This creates multiple opportunities for smart campaigns to engage Twitter audiences.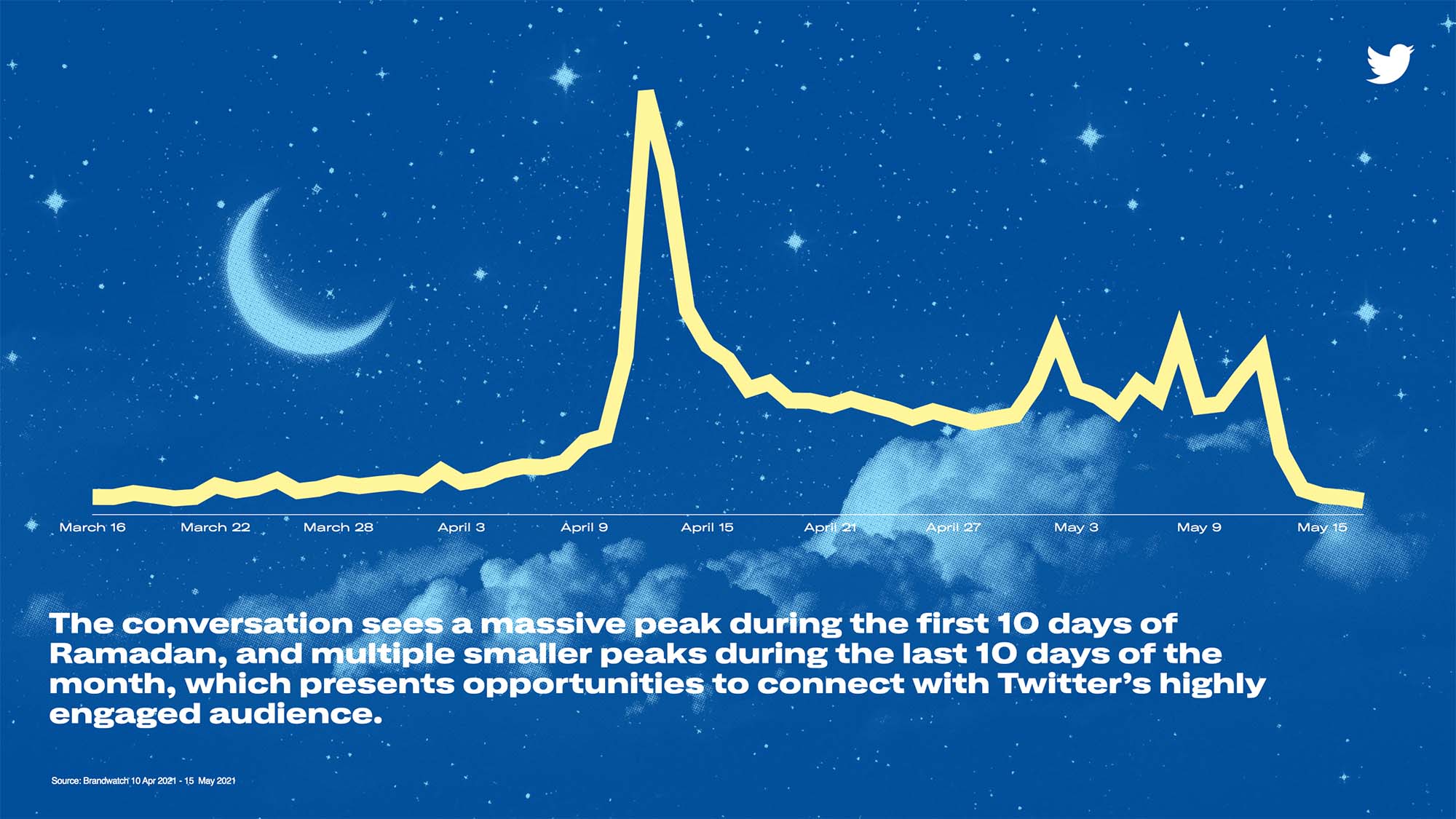 Across the region, Twitter users are keenly awaiting the creativity and ingenuity of each year's brand campaigns too. Across the UAE, Egypt, Kuwait, and Saudi Arabia, people on Twitter ranked creativity as the key to measuring a campaign's success during the holiday, followed closely by video views. No pressure, then.

How to connect with Ramadan on Twitter
Taking all of this research into account, we've identified three ways that brands can connect with Ramdan on Twitter. 
Maximise impact with campaign phases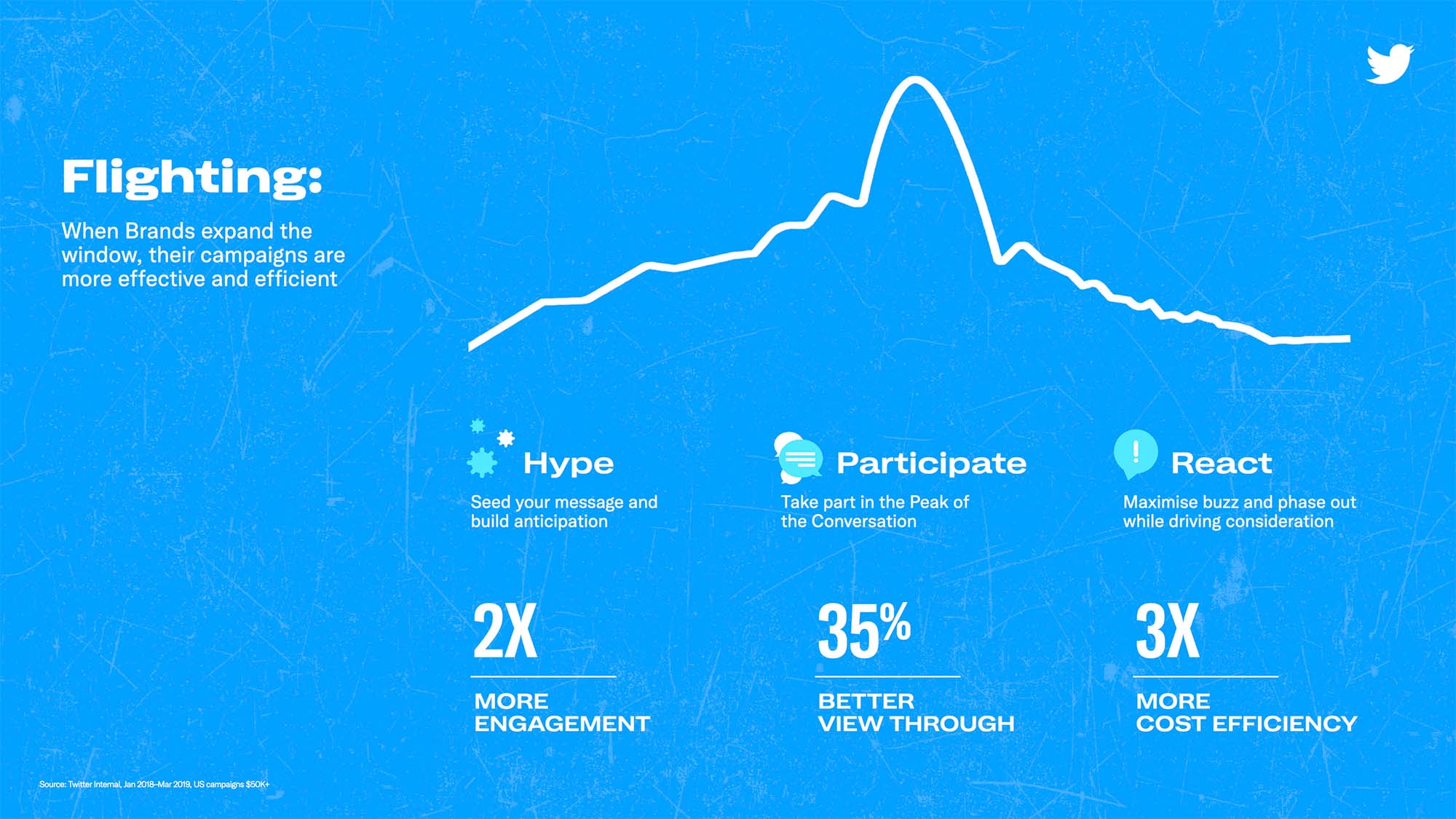 To ensure brand content cuts through successfully, expand the campaign and include three core phases: Hype, Participate and React. This enables brands to seed messages and build anticipation firstly with organic and/or paid content. That's before taking part in the peak of the conversation with paid content and then maximising buzz while driving consideration with paid and organic posts.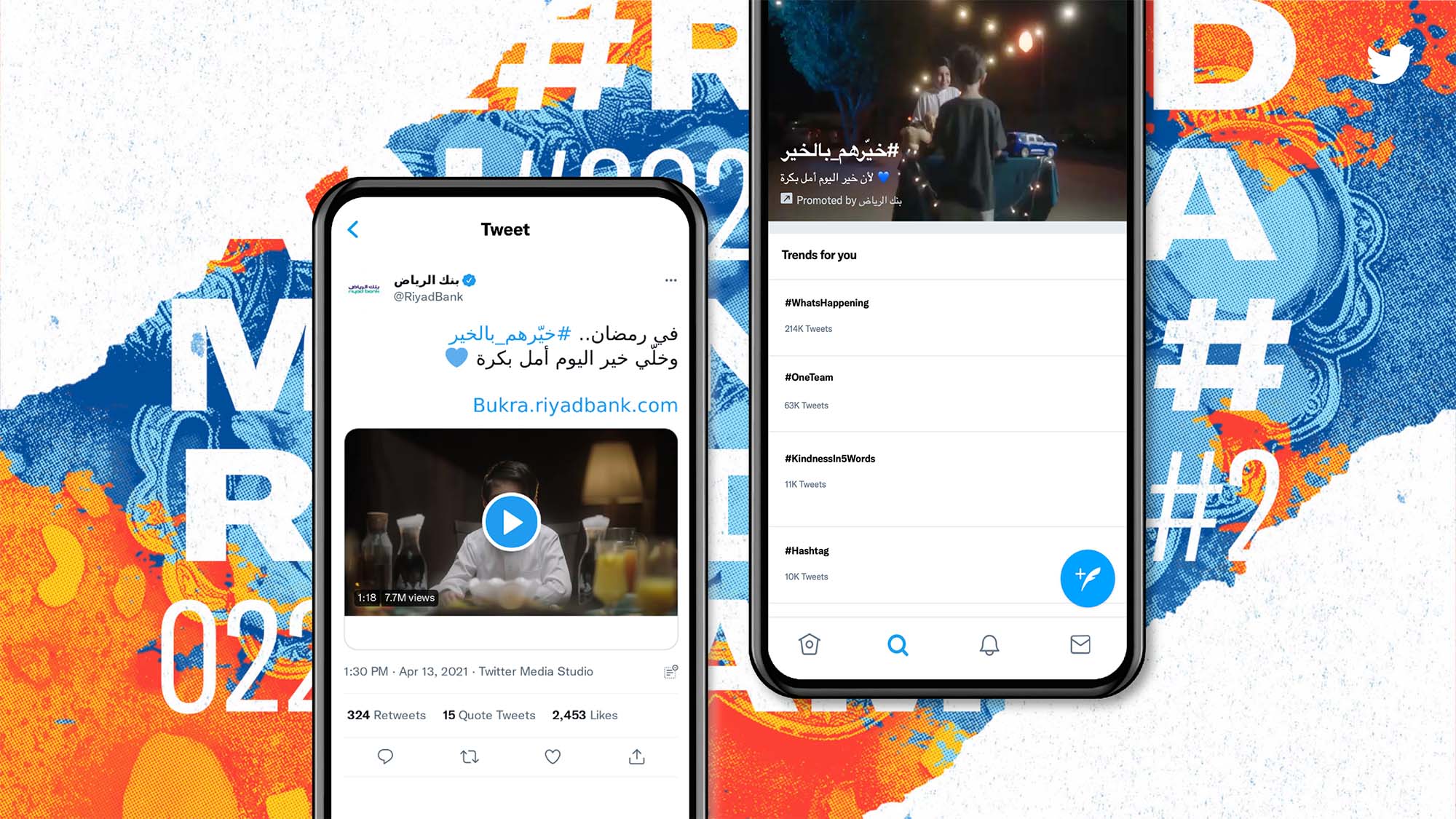 Video content should form the cornerstone of a brand's Ramadan presence – Twitter Takeover products help to ensure video views are maximised. These enable brands to own prime Twitter real estate exclusively, including the timeline and the Explore tab, boosting ads to the top of conversations. 
Connect with premium Ramadan content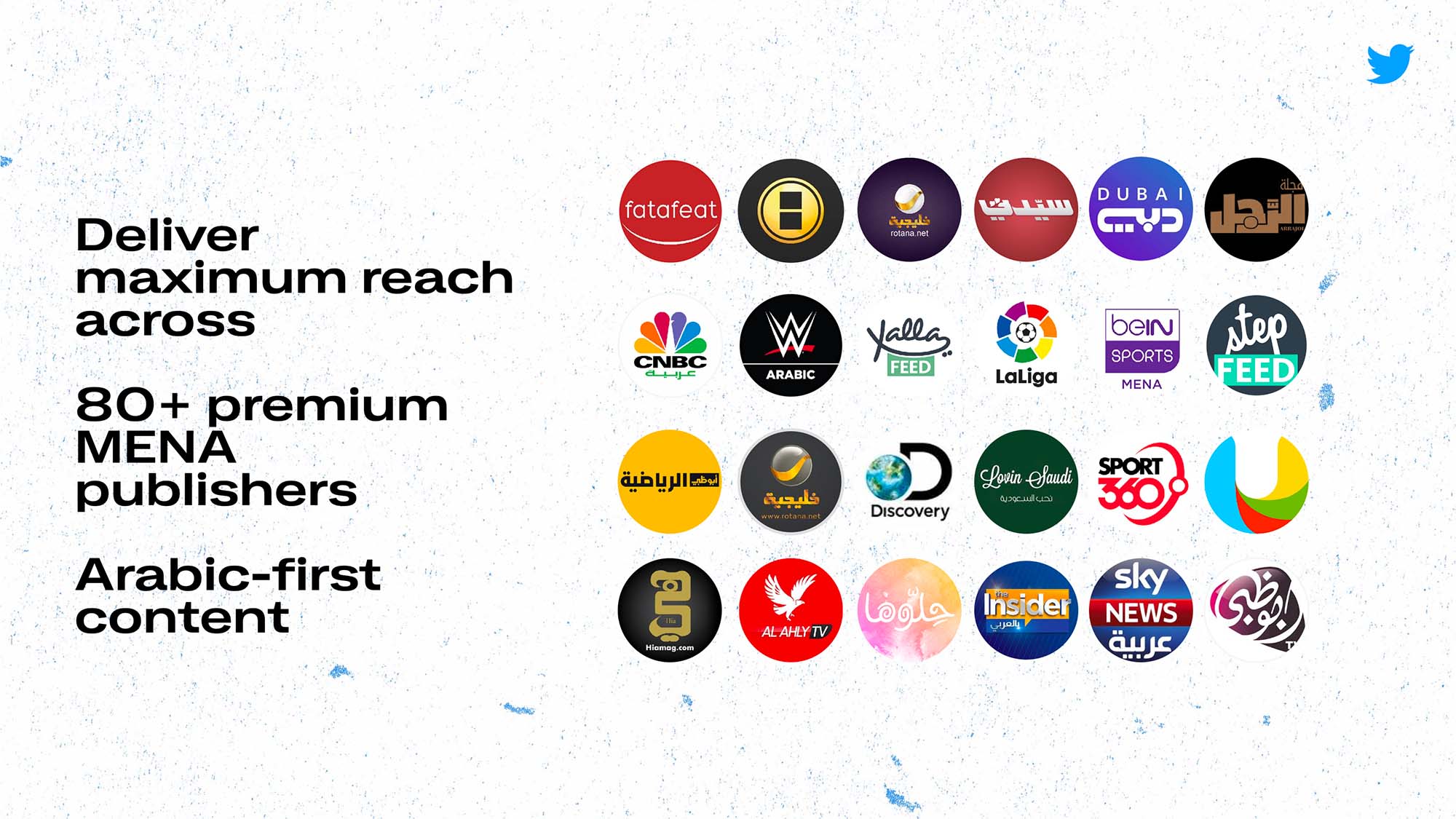 Use Twitter to amplify brand content with customised partnerships with premium publishers and sponsor the holy month. This will turbo-charge content strategies and maximise reach with Arabic-first content.

Take your campaign to the next level
For those brands looking to go the extra mile and stand out during Ramadan, partnering with Twitter Next and Arthouse can take your campaign to new heights.
Twitter Next, our global team of marketers, creatives, and technologists, can help you to develop and deliver truly innovative ideas that will get audiences talking - using the latest Twitter features like customised Brand Notifications or Branded Likes.
And when it comes to elevating the content itself, then look no further than ArtHouse. Whether it's optimising and refining your existing content, finding the right influencer to amplify your message, or partnering with an artist to create something really unique for your campaign, ArtHouse helps brands design content for communities, culture, and conversation.

Twitter's audience embraces premium creative Ramadan campaigns. As they look forward to another month of warm connection, community, and entertainment, brands need to strategize for success. The stakes are high – as are expectations. But with these insights, tips, and tricks, brands can lead the celebrations with memorable campaigns.