Perspective
Beauty on Twitter: Start with the ones who defy convention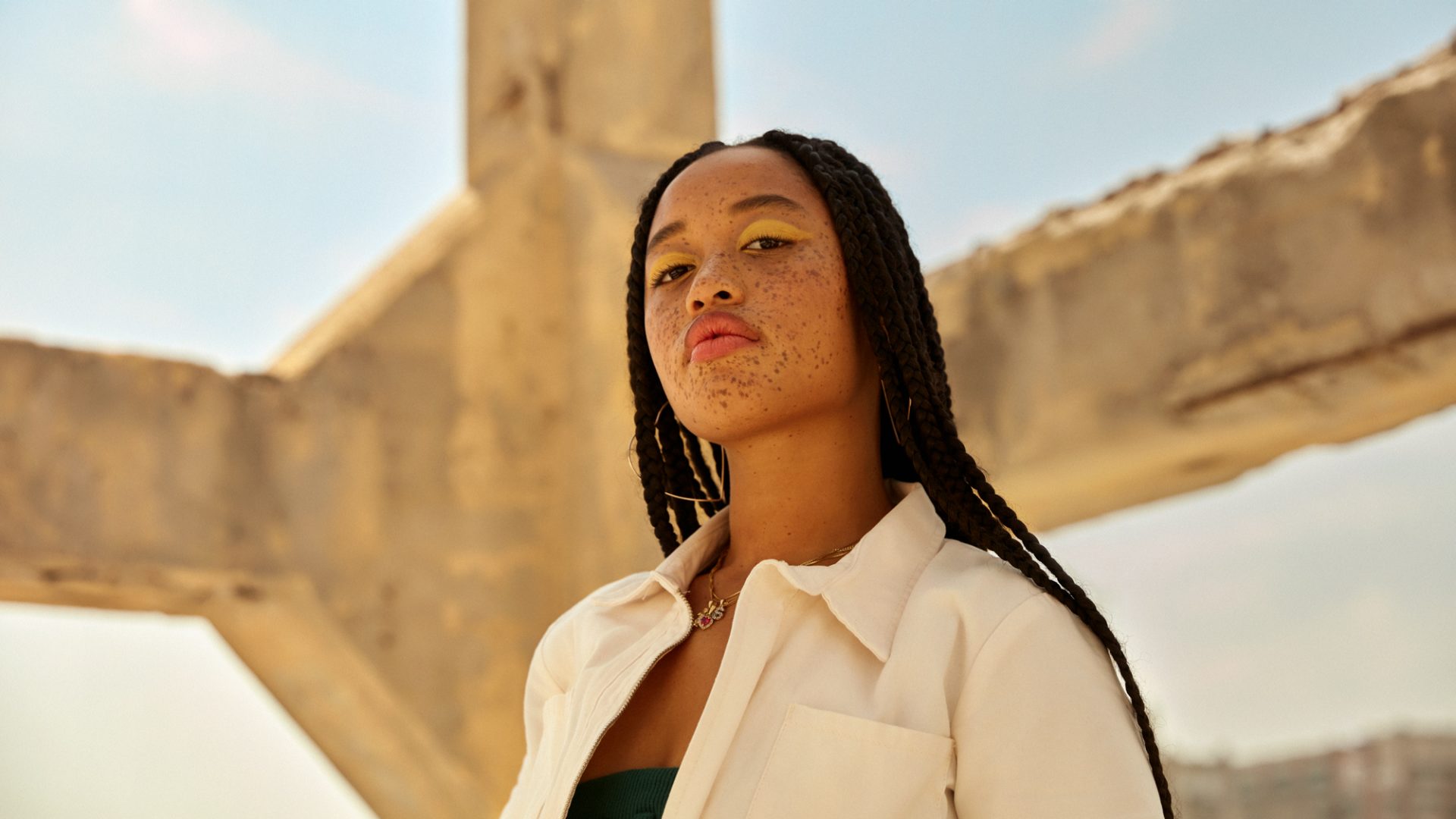 The biggest trend on Beauty Twitter? Loving yourself.

Salem Mitchell (@salemmitchell) is vibrant and young, with a magnificent spread of freckles across her face. A few years ago, some people tried to make her feel ugly, calling her out by likening her freckles to poppy seed bagels and bruised bananas. Words can sting, but Salem didn't let them be the judge. She clapped back on Twitter with a photo of herself cradling spotted bananas against her freckled face. And the beauty audience was here for it.  
Fans jumped in to show her love and share their affection for their own imperfections. Fashion and beauty tastemakers stood up, too. "People making fun of my banana freckles turned into a modelling career, thanks if you've ever said anything good or bad it worked in my favour," Salem Tweeted, and she posted a photo of herself waving a modelling contract from a top agency. Soon after, she was on billboards, the pages of magazines, and in the front row at fashion shows.
Salem did more than shake up the industry with her bold, defiant stance: She ignited conversations that change how we see the world, each other, and ourselves.
What are people on Twitter talking about?
The trailblazers on Beauty Twitter are celebrating their taste with #MyStyle…
Why do people on Twitter matter?
Generous group that they are, this audience is not guarding secrets; they're spreading insider insights and big ideas. In the US, in fact, 77%1 of them are more likely to share their views and recommendations, as opposed to 49% of non-Twitter users.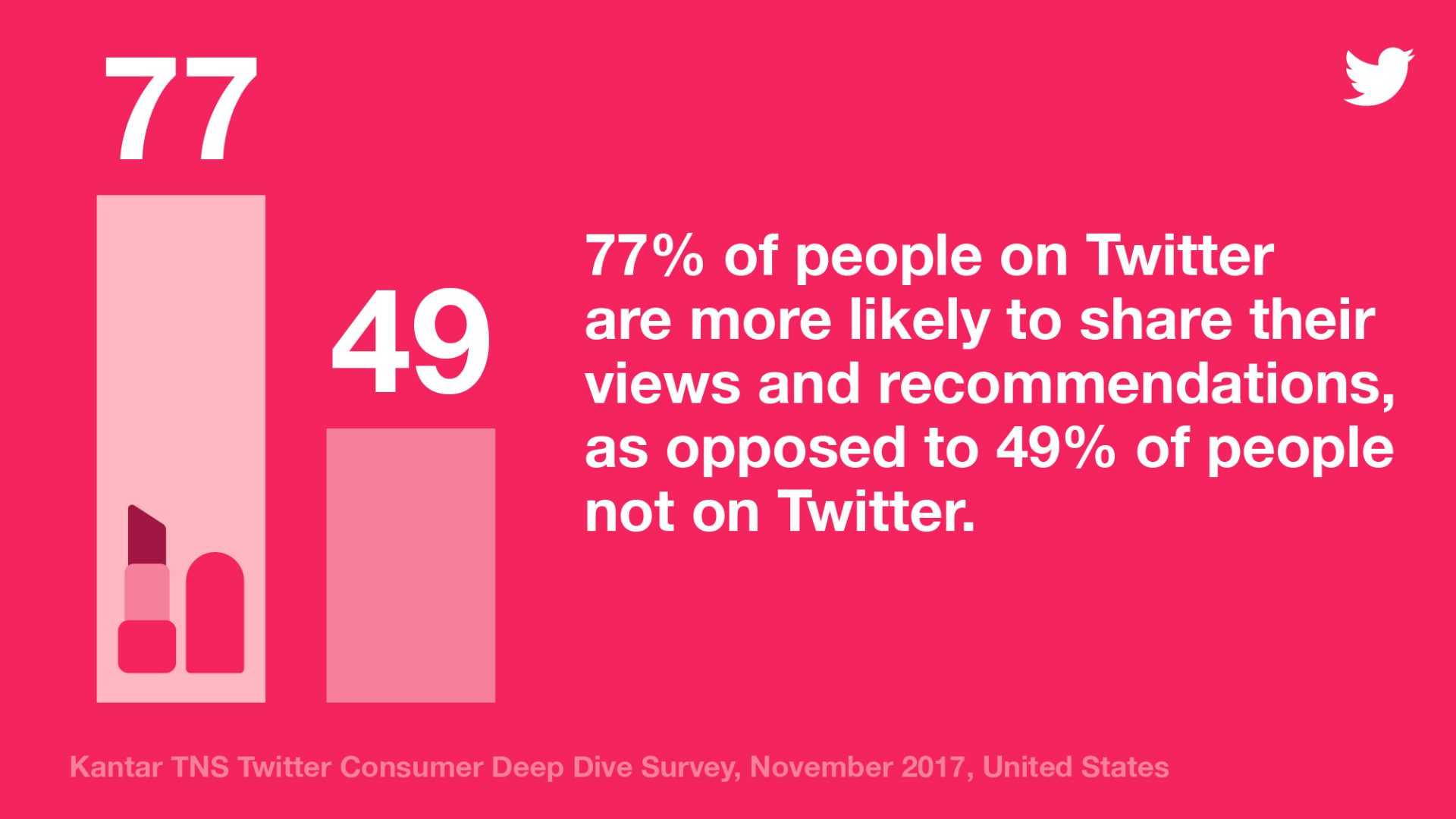 The thrill of finding a chic look or ingenious beauty fix is what drives this audience, which is composed of MUAs (makeup artists), influencers, and thousands of consumers who appreciate not only the aesthetic effects but also the artistry and creativity inherent in the industry. 
Conversations about beauty are blowing up on Twitter —according to a Twitter-commissioned study 46%2 of people on Twitter are interested in following beauty on social media. Beauty Twitter is open to learning about products and services, but the audience is also interested in the broader cultural issues that are increasingly intersecting with brands. Inspiring trends like practising self-acceptance and redefining beauty; makeup designed for people of colour; and  sustainability in the production and packaging of products spark dynamic conversations every day on Twitter.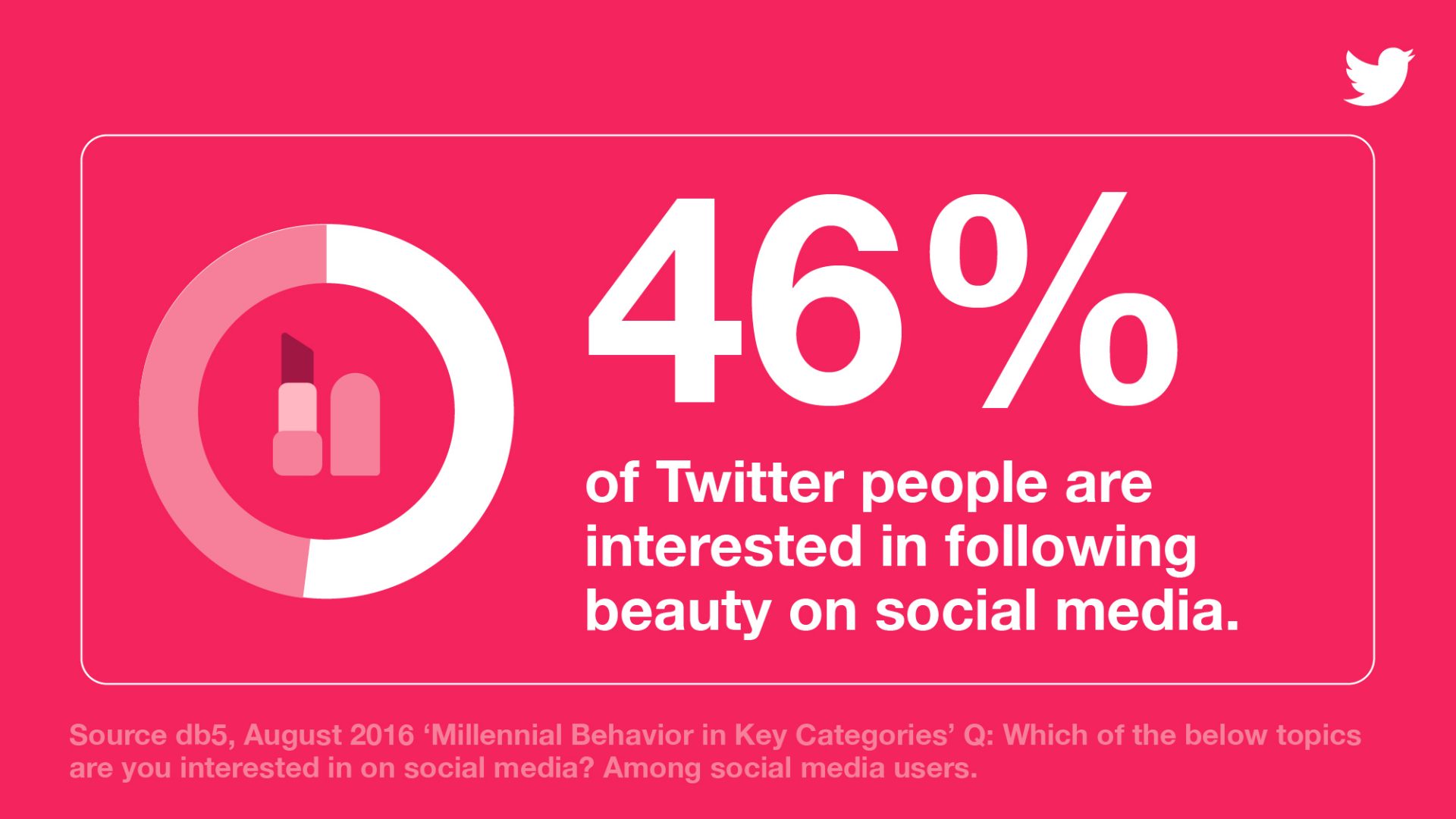 Beauty Twitter is a hub of feel-good stories, information, and striking imagery — and it delivers what advertisers want. The impact for beauty brands on Twitter is as stunning as a total glow-up.
Footnotes:
1 Kantar TNS Twitter Consumer Deep Dive Survey, November 2017, United States
2 Source db5, August 2016 'Millennial Behavior in Key Categories' Q: Which of the below topics are you interested in on social media? Among social media users.