Perspective
#BBCdad aka Robert Kelly helps explain Twitter's conversation setting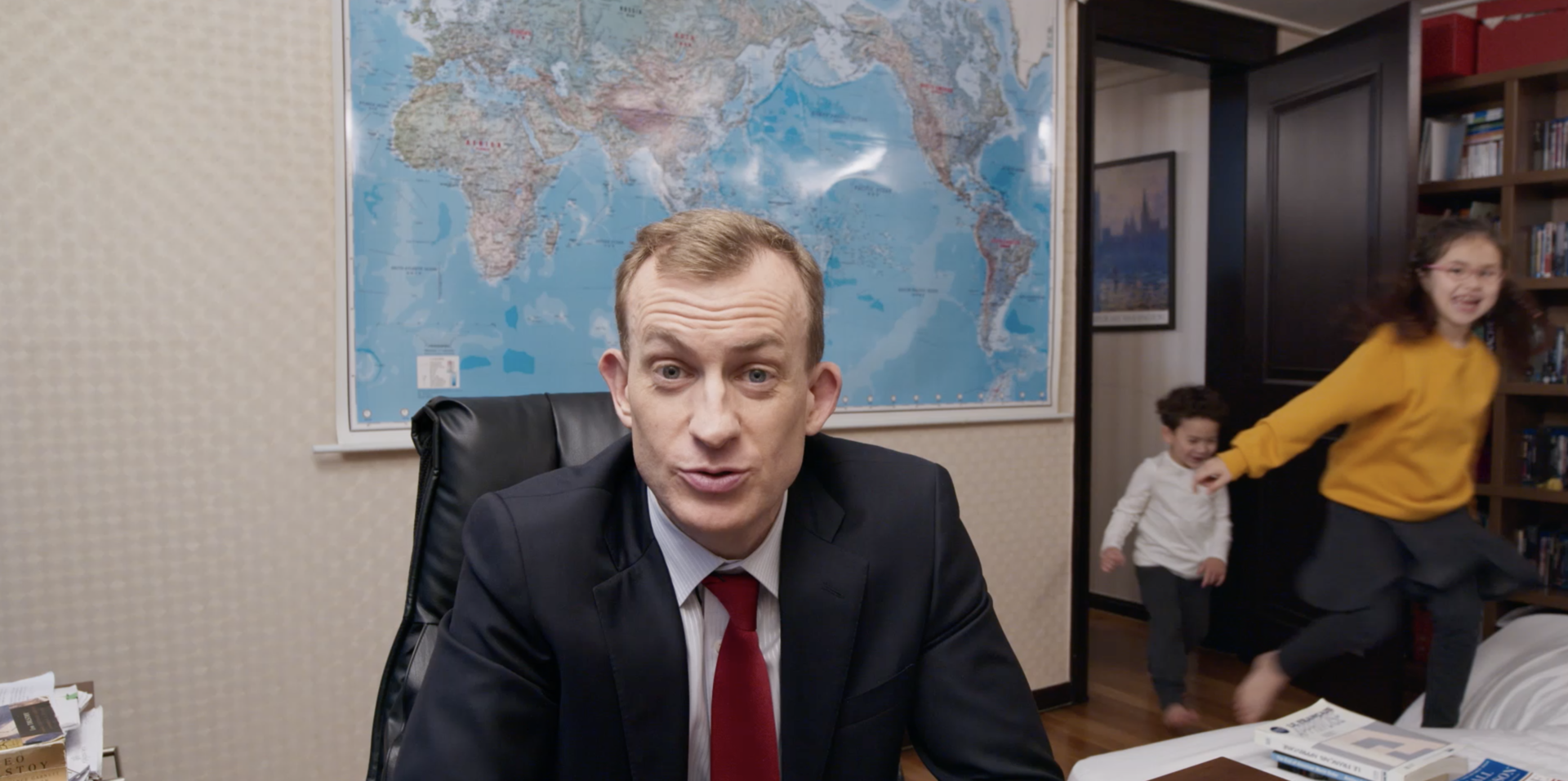 It's been 4 years since Robert Kelly, aka #BBCDAD, hit Twitter.
Everyone on Twitter now has the opportunity to choose who can reply to their Tweets with the introduction of conversation settings.
As someone who knows something about interruptions, we asked #BBCdad @Robert_E_Kelly to help us talk about Twitter's conversation settings, which give brands more control over the conversations they start.
Twitter Marketing UK and Robert Kelly Q&A

@TwitterMktgUK: Thanks so much @Robert_E_Kelly for taking part in this, it looked like you had a lot of fun, what was it like to film?

@Robert_E_Kelly: Wow. There were so, so many. Twitter probably more than any other platform drove the virality of the original video. My Twitter following jumped from something like one or two thousand people to over ninety thousand today. Indeed, we got so much Twitter traffic that we were simply overwhelmed. This is one reason we think the new Twitter feature in the ad is such a great idea. Twitter is an excellent service, but sometimes you want to control just who can interact with you. That was certainly our experience a few years ago.
@TwitterMktgUK: your children bursting in has become something of an internet meme, what was it like to relive that moment?
@Robert_E_Kelly: It was a bit surreal. Last time it was all by chance of course, but this time we actually structured it to follow the original video, right down to the order of the children and my wife entering the room. That was both humorous and a little weird - a small mishap video exploded into this global event. The shoot was a little exhausting for my wife – she had to physically pull the kids out of the room repeatedly across different takes. But the kids loved it. You can see it in their faces in the commercial.
@TwitterMktgUK: as a subject matter expert can you tell us a bit about how you use Twitter?
@Robert_E_Kelly: I find Twitter the most professional and useful of all social media, and I use it almost exclusively among available platforms. My use is mostly work-related. I promote my writing with it, comment on topics of interest in my area, and follow mostly other subject experts. This allows me to curate what I see to avoid a lot of the fluff that is so common on social media. Also, since the BBC Dad video, I occasionally post imagery of my children and family. There is still a lot of demand for that.
@TwitterMktgUK: as someone who has been working from home for years, what advice do you have for others at home for the long-term?
@Robert_E_Kelly: It can be tough. The lockdown here was as challenging as elsewhere. Trying to create space limits for our kids has been the most challenging. We try to encourage them to stay away from my home office, but as the BBC Dad video revealed, little kids just don't listen to that. We have also sought to limit snacking and how much TV we watch. It is easy to do this when at you're at home too much. It's also important to stay focused on work when working at home and not drift into house work or other side projects.
@TwitterMktgUK:  final question here, could you tell us why Twitter works for you?
@Robert_E_Kelly: The final thing I would say is that Twitter is the social network I overwhelmingly use. I find that if you use it right, it can be really powerful. More to the point, is the curation Twitter offers. I curate my feed in such a way that I only follow people who interest me and are experts in what I'm interested in. Twitter's "Topics" feature also helps me do that. That's what I love about Twitter. Its curation power allows me to follow East Asia, classical music, and running. As that's what I'm interested in.