Perspective
Applying event targeting to #Rio2016 and each Olympic sport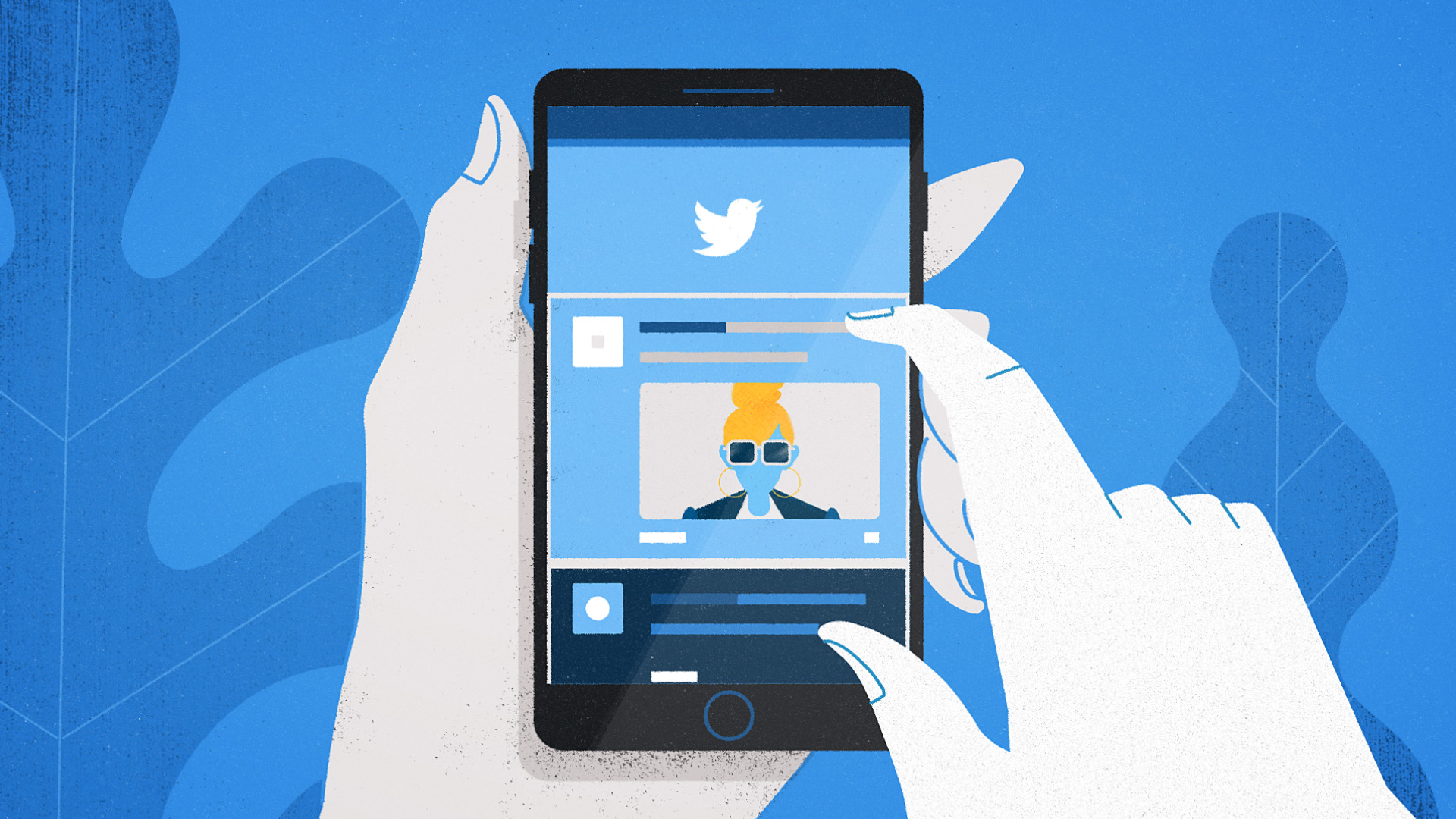 With the 2016 Olympic Games in Rio fast approaching, how can your brand get in front of fans during the biggest global sporting event of the summer?
Here's a hint: We launched event targeting to provide a fast and easy way to reach a target audience on Twitter that's actively interested in an event. This blog post from March captures many of the event targeting best practices, so in this post we'll highlight specific ways you can target your audience during the Olympics.
Unlike the Super Bowl or the UEFA Champions League Final which happen over a day or the course of a week, the Olympics are an "always on" sporting event that runs from August 5-21. Not only do competitions occur throughout the day, but athletes, fans and broadcasters make news both on and off the field of play, at any time. Given this, it would be impossible for a brand or agency to keep up with everything that is happening in Rio at all times. We've got you covered: event targeting gives you the ability to target the Olympics as an entire event or an individual sport throughout the entire Olympic Games.

Follow these tips and best practices to engage with your audience and build your own buzz leading into and during the Games.
1 Leave the targeting to us.
Event targeting is designed to ensure you're targeting only relevant conversations by analysing the content of Tweets. By relying on keywords and other contextual cues, we're able to help you zero in on only the conversations that are related to the event you want to target.
Note the peaks in conversation during the previous Summer Games in London (below). With event targeting, your Promoted Tweets and videos reach your target audience, as they're most engaged and interested in the conversation.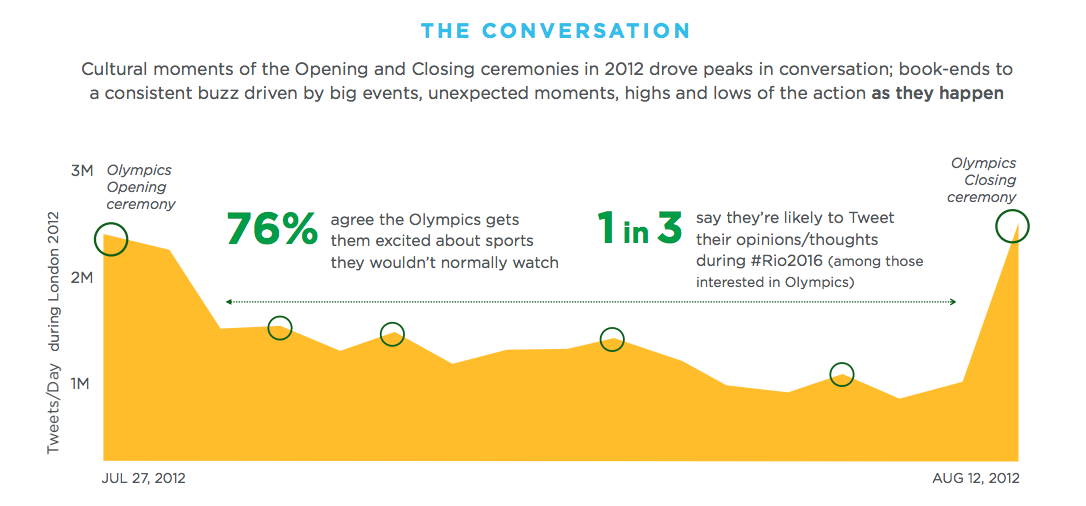 Layer on demographic and geographic targeting to refine your audience. Don't use tailored audiences or additional targeting as it may limit your campaign's reach. If you are planning to use follower targeting based on an athlete or another Olympic-related account, we recommend setting up a separate campaign.

2 Start engaging before the event.
Typically we start tracking an event audience 30 days before an event begins, giving you plenty of time to plan your campaign.
To seed interest, send Tweets early. Doing this will increase the list of people engaging with the event (and your campaign). As activity levels rise, your connections multiply and you'll find yourself at the heart of a growing crowd.
We are in the midst of Olympic trials, roster announcements and training camps. This is a perfect opportunity for brands to generate early exposure before the world descends on Rio on August 5.

3 Build 360-degree engagement by aligning multiple channels.
Most Olympic campaigns live across multiple online and offline channels — from TV to print to out of home. Tie these efforts to your Twitter event marketing strategy — matching your flight with your TV campaign or scheduled Tweets and media appearances from a sponsored athlete. This will help drive your message home to Olympic fans.