Best in Class
The #Live award: It's happening now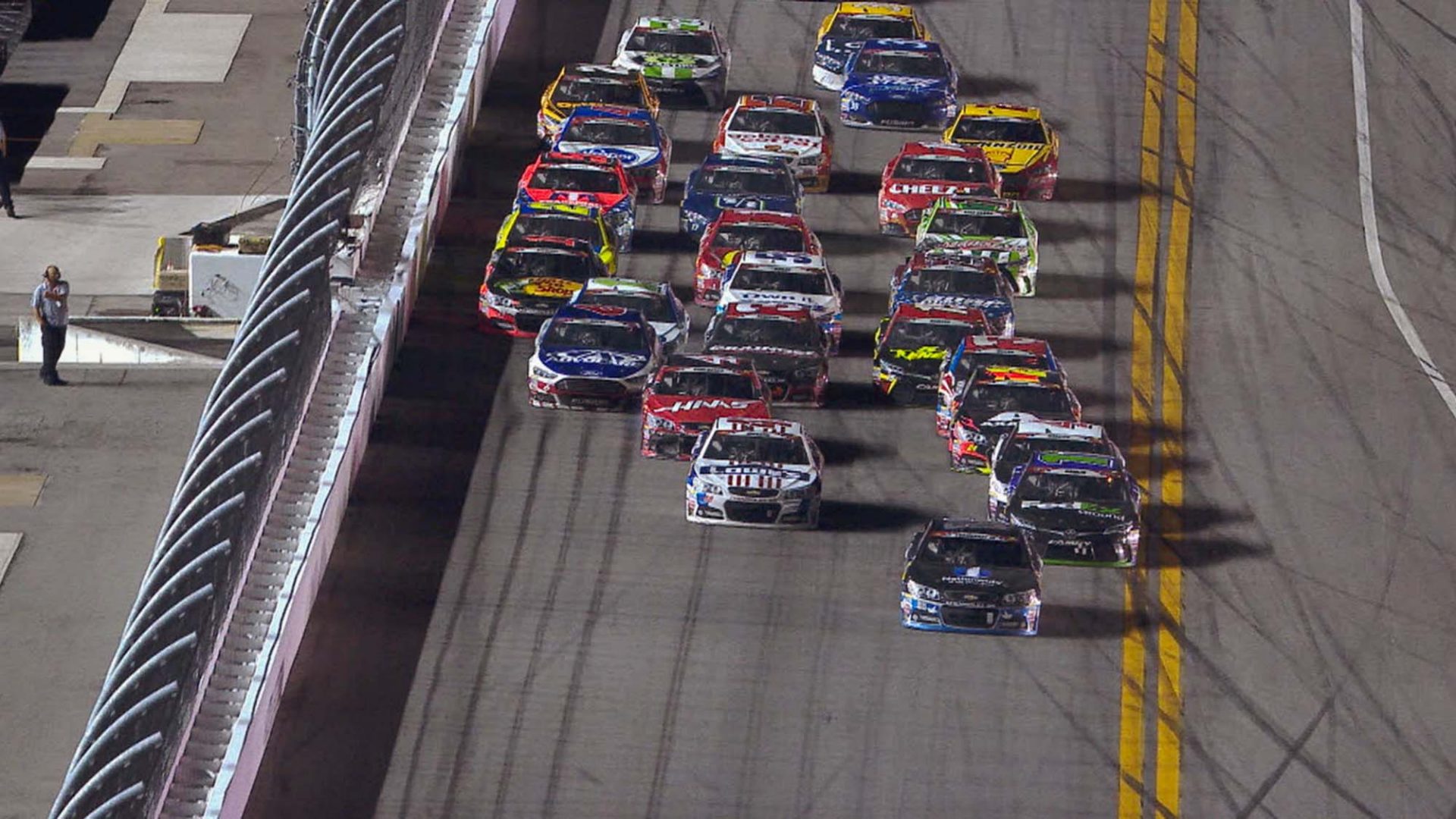 The #Live award celebrates campaigns that spark a connection to what's happening.
Twitter is a lightening bolt that ignites instant connections with huge audiences. The #Live award recognises the Twitter campaigns that created live and immediate conversations around global events and everyday moments. These campaigns created a spark that set Twitter ablaze. Because we all want to talk about what's happening now. Live.
Campaign: Ready. Set. Race
The "Ready. Set. Race" campaign sought to ignite the racing spirit in fans and increase engagement around the annual Daytona 500 stock car race. With a branded @NASCAR emoji and the Twitter logo painted on the Daytona infield, @NASCAR introduced the Hashtag 500 race on Twitter. The campaign invited fans to "race" for real driver gear—flags, helmets, bent metal from crashes—in real time by Tweeting specific hashtags at different moments during the live race. It was all about fast cars and faster thumbs.

Brand: @NASCAR
Agency: @Ogilvy
Country: United States
How'd it go?
NASCAR set a record for the largest social media spike in history: more than 13,000 mentions in one minute. It also saw a 640% increase in Twitter followers, 22.5% live audience growth, and a 3× year-over-year increase of engagement around race day, making it the most engaging season launch ever.

To showcase the city of Melbourne, Tourism Victoria broadcast a campaign via Periscope and connected potential travellers around the globe to the up close, unfiltered, and constantly evolving experiences to be had in Victoria's coastal capital.
The agency created a small ball with a phone tucked inside as a fun, non-intimidating way to get regular people to face the video camera and share their favourite spots. Viewers could ask questions and interact in real time as well. Tourism Victoria was the first tourism office in the world to use Periscope to bring a destination to life in such an immediate and intimate way.
Brand: @Melbourne
Agency: @clemengerBBDO
Country: Australia
How'd it go?
Play Melbourne Live saw 28,500 total video views on more than 40 Periscope broadcasts with more than 11.5 million total video views and 7.9 million engagements (views, clicks, likes, and shares) across social media platforms.
Campaign: Prius Super Bowl Live Tweet
To engage with the massive Super Bowl audience and broaden the impact of the Prius TV commercial launch, @Toyota gave viewers a chance to be part of the next spot. The storyline featured bandits making a days-long getaway in a "borrowed" Prius. As the first ad aired, @Toyota blitzed Twitter to invite the audience to Tweet support for the bandits. In that second spot, people across the country cheered the bandits' getaway, lining roads with handmade banners featuring selected audience Tweets.

Brand: @Toyota
Agency: @SaatchiLA
Country: United States
How'd it go?
Prius trended nationally on Twitter from the time the spot aired until the end of the game. Toyota also enjoyed a 25% share of automotive manufacturers' voice on Twitter during that time, a 7.2% increase over the benchmark.
Editor's note: As of April 2017, we've updated our product names and video campaign objectives on ads.twitter.com:
Product names:
Promoted Video stays Promoted Video
Premium Pre-roll becomes In-Stream Video Ads
Amplify Packages becomes In-Stream Video Sponsorships
Campaign objectives:
Promoted Video becomes Promoted Video Views
Pre-roll becomes In-Stream Video Ad Views (Pre-roll)
Mid-roll becomes In-Stream Video Ad Views (Mid-roll)