Case Study
STC launches its revamped pre-paid brand identity with a world first on Twitter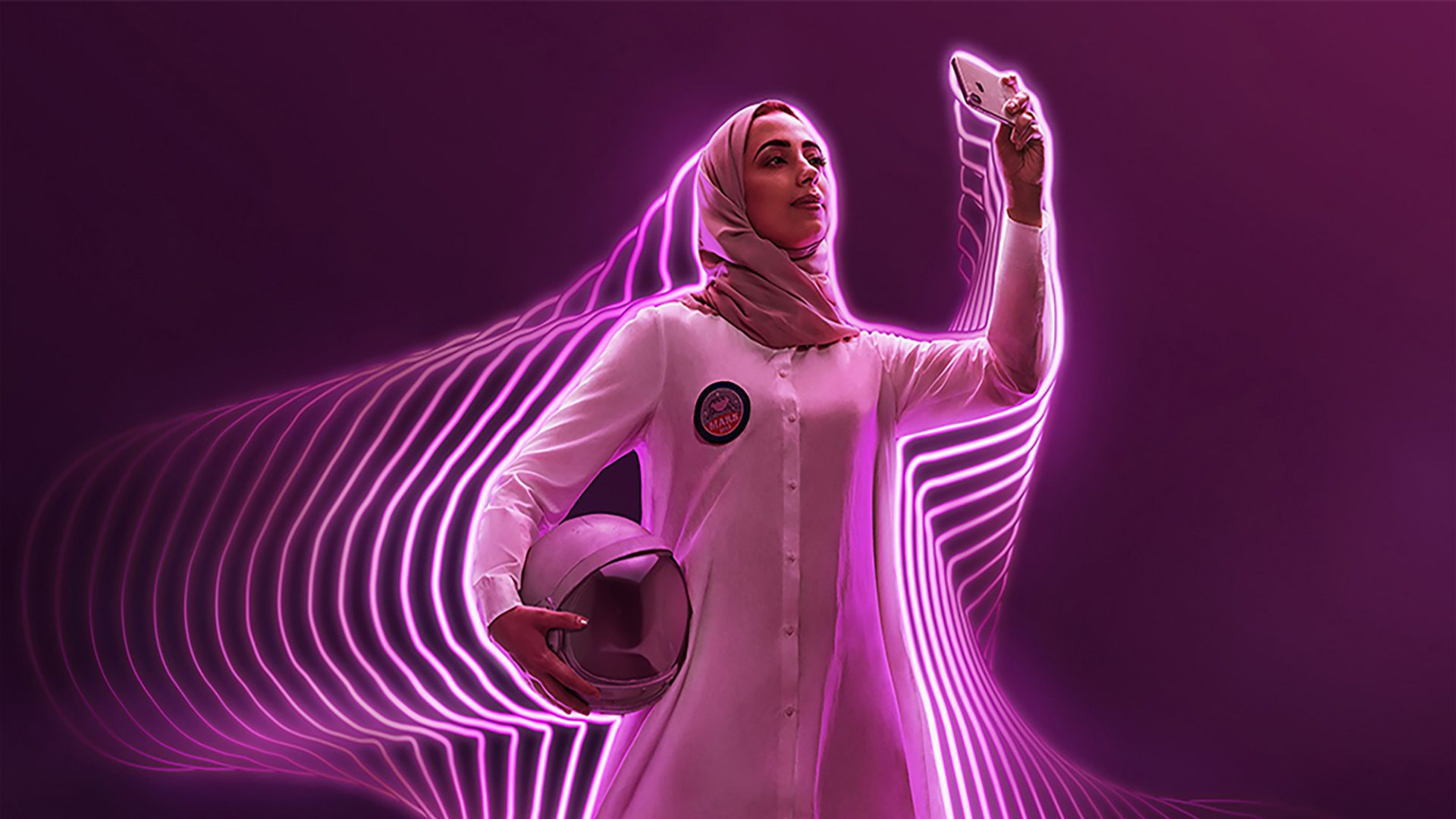 Saudi Arabia is full of young entrepreneurs who hope to achieve success through startups and business ventures. Saudi Telecommunications Company (@STC_KSA) launched the new identity of its SAWA prepaid service with a refreshed look and feel by producing a hero video that features various themes depicting the energy of budding Saudi businesspeople.
STC launched a live campaign on Twitter that unveiled the video through a first-of-its-kind mechanism on Twitter: Like to Unveil. In line with the SAWA brand name, which means 'together', the objective was to empower youth by having them collectively reveal the revamped identity through Twitter. 
The campaign rolled out in three phases to give people a chance to experience the playfulness of SAWA's new identity and positioning on Twitter. It followed a successful campaign by STC for Saudi National Day.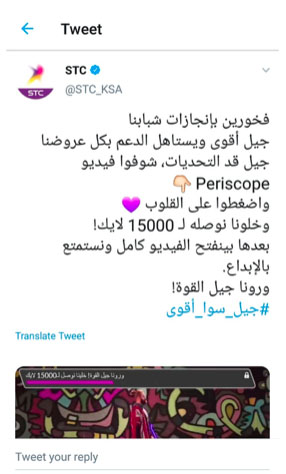 A live campaign was rolled out during the first two phases of the launch. In the first phase, a short video loop enticed people to Like the Twitter live stream on Periscope to reach 15,000 Likes.
Once people tapped on the live stream, it showcased a preview of the hero video with a level bar on top that displayed in real time: "Show us the power of your generation! Let's reach 15,000 Likes".
The STC 'Sawa' campaign was extremely successful, generating almost 52 million impressions and more than 4 million video views on Twitter.
The unique custom execution that was developed for this particular STC campaign was a world-first activation for us at Twitter, befitting of a big identity unveiling. We're happy to have been entrusted by STC to bring such a prototype to life that was developed by our Creative Technologists in the UK.
Brands are connecting with people on Twitter in unique and creative ways. And so can you.
You want your message to be heard by the right person. Let Twitter's targeting capabilities help.