Case Study
Spotify redefines the concert experience at Spotify On Stage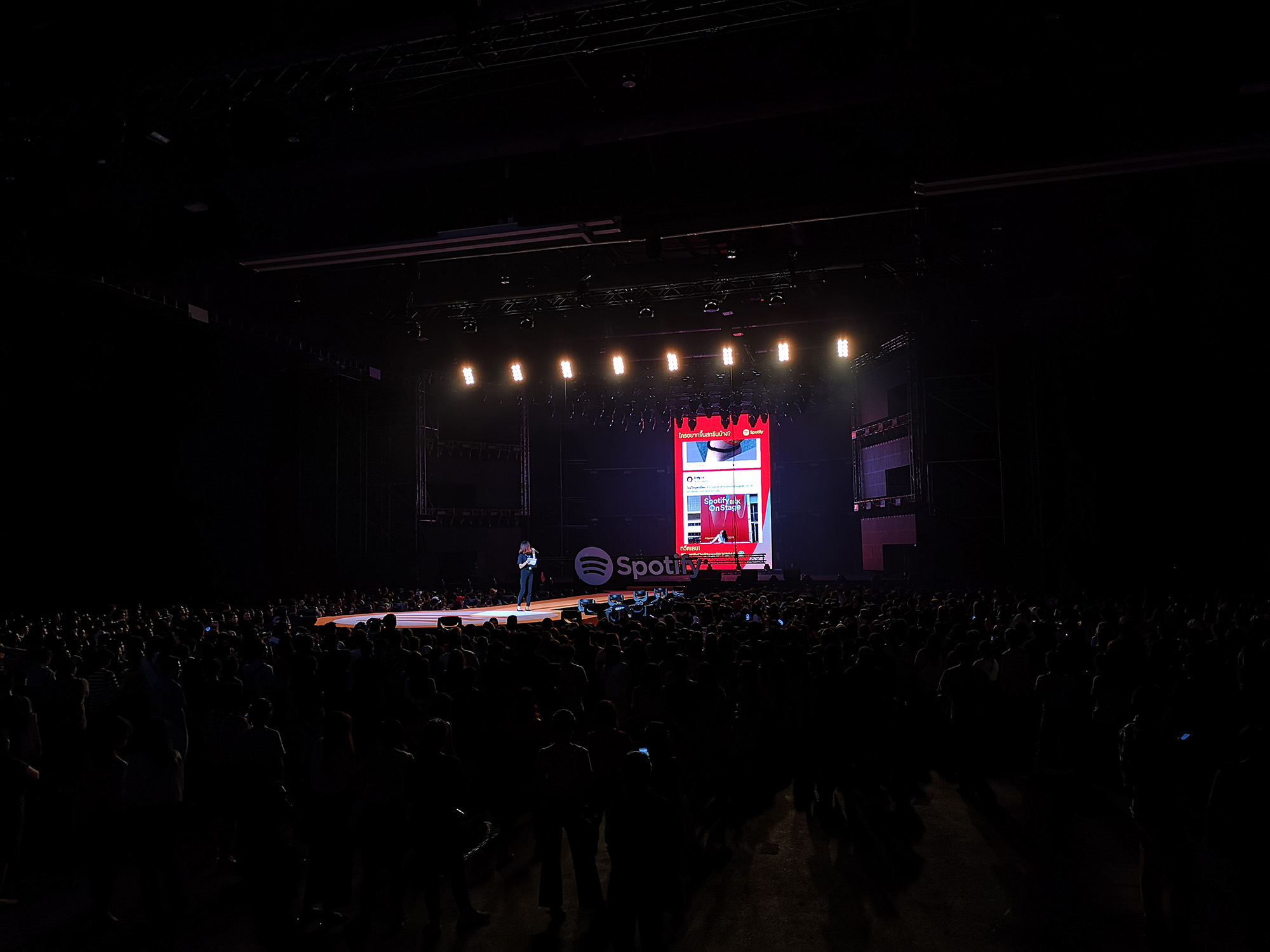 The 2019 Spotify On Stage concert series in Jakarta and Bangkok was an opportunity for Spotify Indonesia (@SpotifyID) and Spotify Thailand (@SpotifyThailand) to give thousands of music fans across Southeast Asia a live music experience they would never forget. At Spotify On Stage, fans got to experience the combination of some of the world's and Asia's biggest performing artists, connect more deeply with their favorite artists, and discover new potential favorites, live and in person. 
Partnering with Twitter, Spotify used key audience insights and engaging real-time features to redefine the concert-going experience for fans, bringing them closer to the music, artists, and moments they care about the most, while boosting brand awareness and favourability online.
Spotify partnered with Twitter to understand how concertgoers had Tweeted during the 2018 Spotify On Stage series the previous year. The data showed that while the audiences loved music and wanted to interact with artists and other fans, they only Tweeted before and after the concerts, and showed low interest in engaging with the Spotify brand during the event.
Armed with these insights, Spotify planned Twitter activity to enhance the concert experience and tap into conversations fans wanted to engage with to increase brand share of voice. Key to the strategy was the chance to participate in Twitter Q&As with featured artists, which connected fans with their favourite performing artists. To boost real-time engagement, fans would also be given the chance to get their Tweets featured on the digital screen on stage during the concert, allowing them to share their special moments with thousands of audience members at the concerts and many other music fans online.
@SpotifyID and @SpotifyThailand launched the campaign across three phases: Tease, Reveal, and Reinforce. 
The first phase used a Video Website Card and Conversational Cards to generate hype around the upcoming event. They capitalised on this buzz during phase two by launching a Promoted Trend and First View video, and putting out a Q&A call via the Twitter VIT app. The third phase took place on concert days, where Website Cards captured the live action and Q&As took place throughout the day. The best Tweets from the audience using #SpotifyOnStageJKT2019 and #SpotifyOnStageBKK2019 hashtags were also displayed on the big digital screen on stage. This also created FOMO amongst fans who were not physically at the concerts and urged them to Tweet using the hashtags to be part of the events, resulting in an even bigger impact on the engagement.
Connect fans to their favourite artists.
With the Twitter VIT app, @SpotifyID and @SpotifyThailand gave fans the chance to have their Tweets answered by their favourite artists during exclusive Q&A sessions, bringing music lovers closer to some of the region's biggest talents.
Drive real-time engagement.
By encouraging fans to Tweet the Spotify On Stage hashtag and activate the big screen, @SpotifyID and @SpotifyThailand boosted engagement on concert days and helped to share the best of the action.
@SpotifyID and @SpotifyThailand created a customised Spotify On Stage emoji to generate buzz around the concert series and drive the conversation online.
Concertgoers set new records for in-concert Tweeting, making Spotify the top trending music conversation — with 211K Tweets with #SpotifyOnStageJKT2019 and #SpotifyOnStageBKK2019 hashtags on concert days in both Indonesia and Thailand. Meanwhile, Thailand saw a staggering 120X more Tweets about Spotify on concert day compared to 2018, while Indonesia saw 6.8X more Tweets. Spotify also dominated music conversations, as when people Tweeted about music, they also Tweeted about Spotify. In Indonesia, this meant Spotify's share in the music conversation on the day of the concert increased to 60% from a usual average of 36%, while in Thailand, this increased to 31% from an average of 4%.
Spotify On Stage is Spotify's premier live concert series; curated to celebrate the discovery of music and culture. In 2019, Twitter shared valuable data around audience behaviours which enabled us to create moments that were authentic and fan-focused, moving beyond artist performances. With this strong partnership, we redefined this concert as a complete Spotify experience and positioned our brand as top of mind for our audiences.
Successful marketing efforts start with knowing your audience. Twitter's tools help you dig deep.
Reach your most valuable audience at scale when it matters most.