Case Study
Mobile gaming developer ONEMT uses First View to drive awareness during Ramadan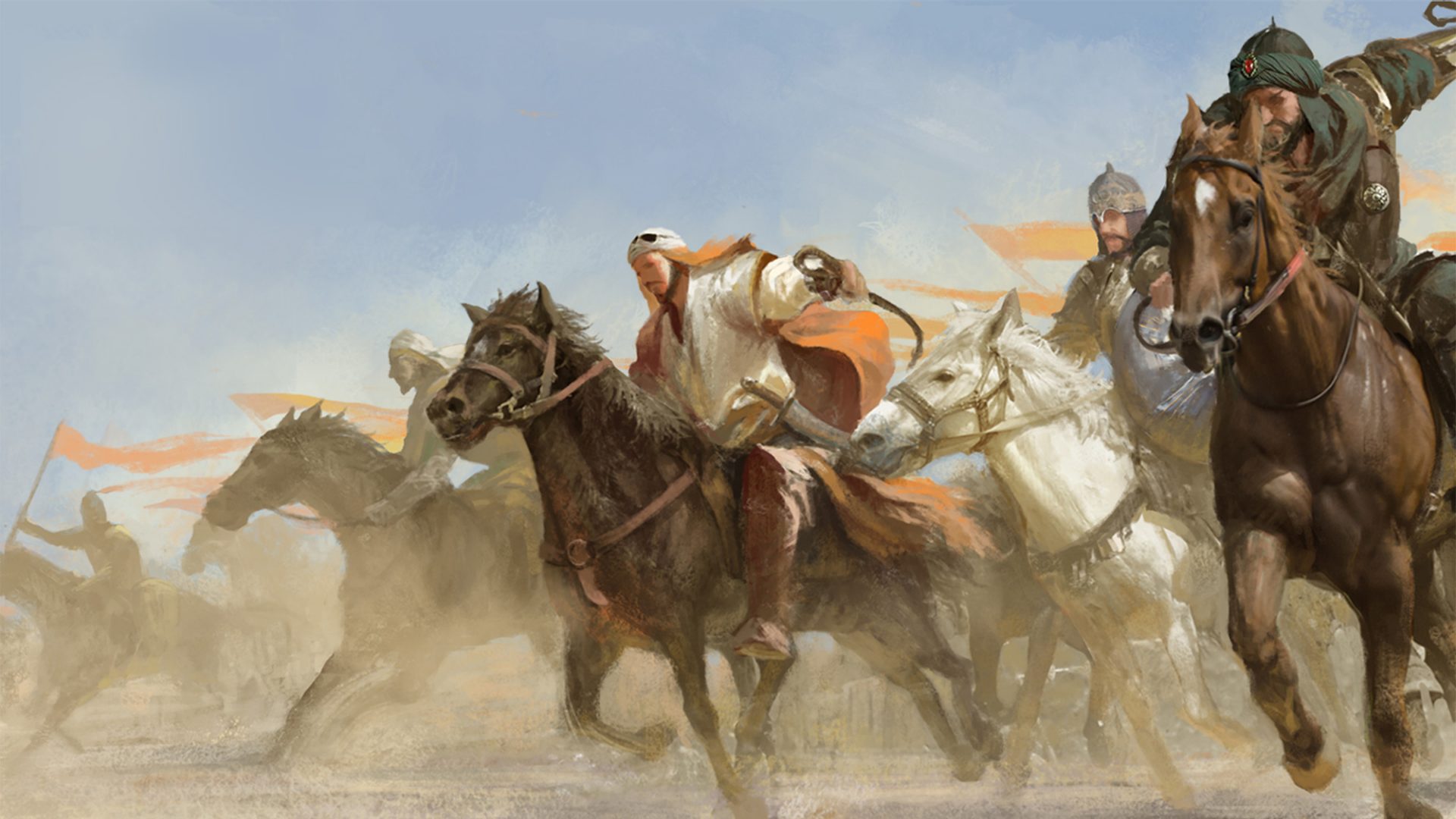 57M+
impressions over 4 weeks
With the mobile gaming industry in the Middle East region becoming increasingly competitive, mobile game developer and publisher ONEMT had to find a way to expand its share of the pie.
As Ramadan, the region's most important celebration, drew near, ONEMT saw an opportunity to promote its mobile game, "Revenge of Sultans" (@EntkamElSlaten), during this period. Knowing it could connect with digital natives who are active during Ramadan on Twitter at scale, ONEMT sought out a partnership with Twitter to increase brand awareness and acquire more users.
Throughout the month of Ramadan, ONEMT used First View and Promoted Trend to deliver their premium TVC content, localised for Ramadan. This 24-hour video takeover gives advertisers an opportunity to take the top advertising position in the timeline for 24 hours, offering the perfect opportunity for ONEMT to reach the masses in Saudi Arabia, Kuwait, United Arab Emirates, and Qatar, and spread the word about the game to them when they are most receptive.
To incentivise users to join in the conversation about @EntkamElSlaten, ONEMT created hashtags related to the campaign themes — #انتقام_السلاطين (#RevengeOfTheSultans) and #ذكريات_السلاطين (#MemoriesOfTheSultans) — and gave its audience an opportunity to win in-game prizes depending on their level of engagements with the campaign hashtags. ONEMT and Twitter created a custom branded emoji featuring a sultan character which captured the spirit of the game and offered fans an engaging way to express themselves.

Leveraging the power of engager remarketing, ONEMT used Tweet engager targeting as a follow-up to the First View videos. Users that engaged with the content when First View was active (by viewing, reacting, or sharing) were retargeted in a subsequent Mobile App Promotion campaign phase to drive app installations.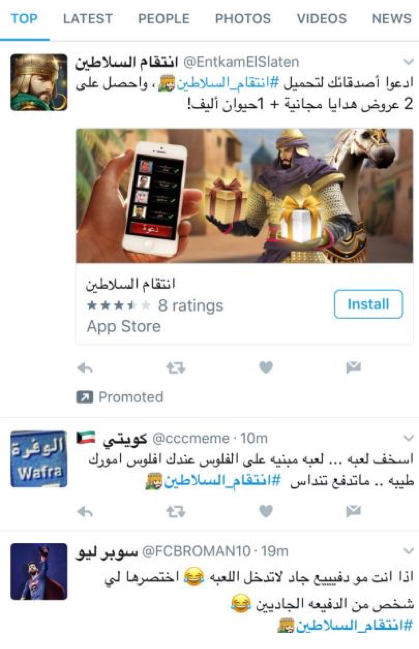 Build widespread awareness and engagement using Twitter products.
By leveraging Twitter's First View and Promoted Trend, ONEMT ensured that users had the best opportunity to see the "Revenge of Sultans" content throughout the day. Engagement was boosted further through designated campaign hashtags, which incentivised users with the chance to win in-game prizes depending on how often they interacted with the hashtag.

Create relevance with audience to increase interactions.
"Revenge of Sultans" may be an existing game, but by promoting it throughout the month of Ramadan, ONEMT was able to build on the game's highly relevant brand theme to increase interest. It created a custom sultan emoji adorned with local traditional attire, empowering users to join in the fun and spread the message far and wide.

Use existing video content to increase ROI.
By extending its existing TVC content to the online community, ONEMT not only created economies of scale, but also unified its brand campaign across channels, creating one coherent brand message.

The campaign on Twitter significantly raised the awareness of ONEMT and @EntkamElSlaten, and delivered over 57 million total impressions from the First View videos and Promoted Trends that ran during Ramadan, exceeding the brand's KPIs. Throughout the campaign, @EntkamElSlaten received more than 40,000 mentions, saw an engagement rate of 2.5%, and saw their follower base grow by 10 times.  

Twitter's massive audience in MENA has helped us reach our potential audience effectively, especially by combining our offline activities with Twitter's premium online solutions First View and Promoted Trend. The custom emoji also helped us connect with the audience in a vivid and live way.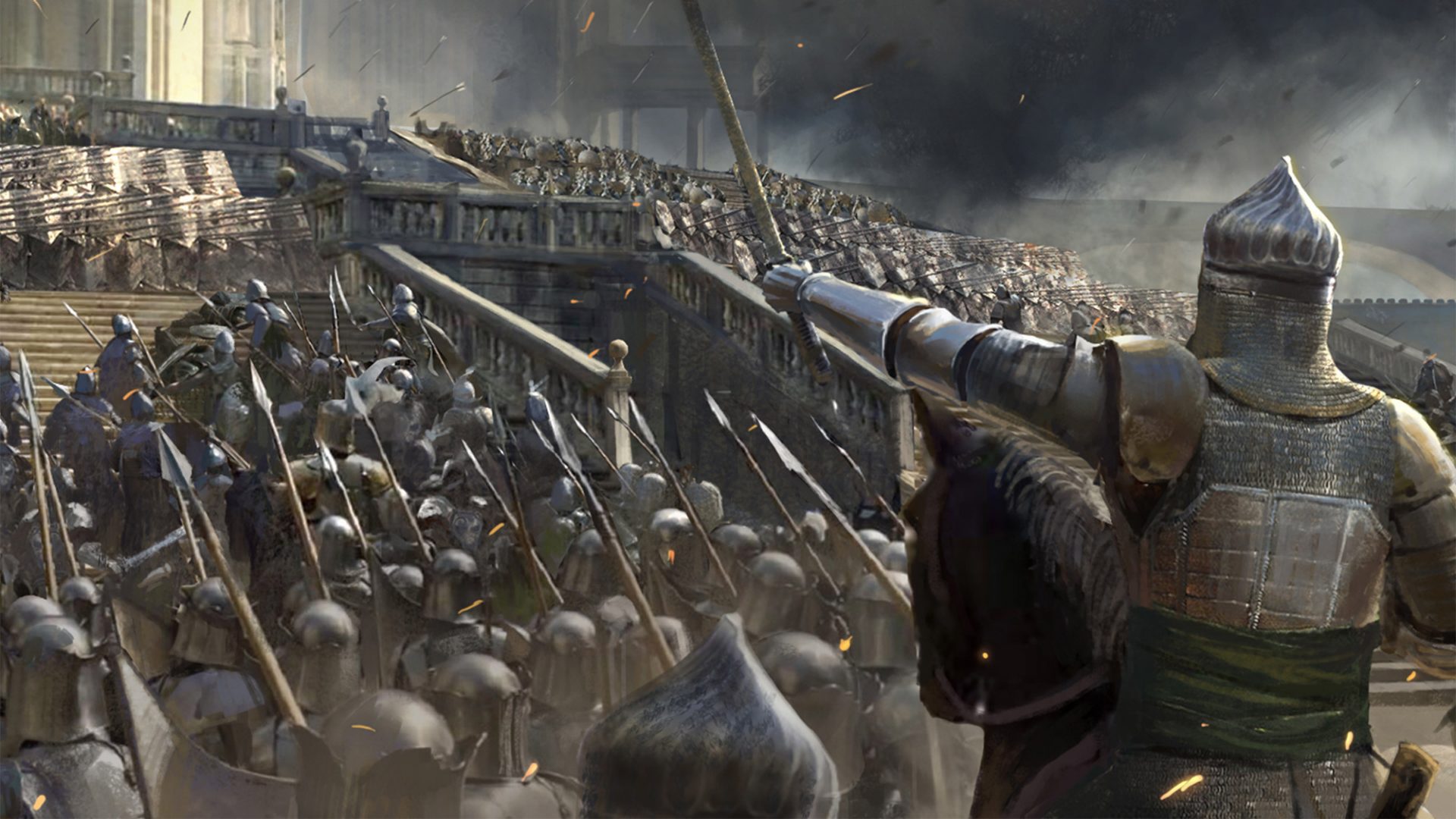 Brands are connecting with people on Twitter in unique and creative ways. And so can you.
Reach your most valuable audience at scale when it matters most.