Case Study
Garnier Men uses a Twitter battle to launch a new brand platform in Indonesia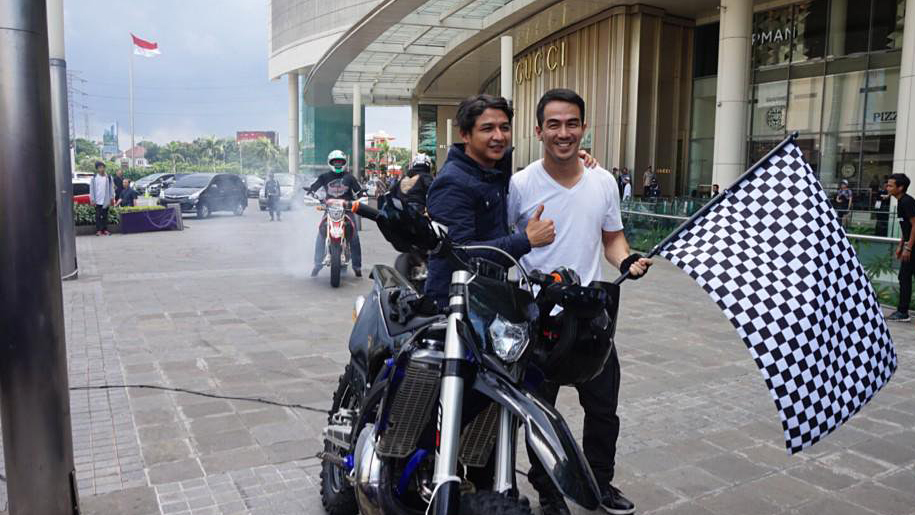 15.5%
peak engagement rate
In the face of increasing competition, Garnier Men (@GarnierMenID) wanted to drive conversation and create top-of-mind awareness for its market-leading brand. It turned to Twitter to launch an integrated marketing campaign for its new "Urban Hero" brand platform, its new Black Duo product, and a new brand ambassador.
@GarnierMenID staged an unbranded Twitter clash that pitted its existing brand ambassador Pasha (@pashaofficial_)‬‬‬‬‬‬‬, lead singer of Indonesian band Ungu, against its soon-to-be-announced new personality, Indonesian action star @Joe_Taslim. The two celebrities battled it out on their own Twitter accounts about which sport was best: motorcycling or parkour. @GarnierMenID then sponsored an "Urban Race" between the two, and through Promoted Tweets encouraged followers to weigh in with their own opinions and vote for #TeamPasha or #TeamTaslim.

Create relevant conversations.
@GarnierMenID focused on sports popular with its target audience of males aged 18 to 29, and ran the initial teaser campaign outside of its own Twitter account to increase believability. The brand then whitelisted Tweets of the most heated exchanges and promoted the most popular ones to maximise engagement.

Develop an engaging event and a strong call-to-action.
Once conversation between the two ambassadors took off, @GarnierMenID joined in with an offer to sponsor an "Urban Race" that pitted motorcyclist @pashaofficial_ against parkour athlete @Joe_Taslim. The brand used Promoted Tweets and poster-format Tweets to encourage fans to vote for their favourite "Urban Hero."

Boost engagement through hashtags and targeting.
@GarnierMenID generated more than 85 million impressions during the campaign, and achieved a peak engagement rate of 15.48% with its most successful Tweet. The Promoted Tweets generated 207,685 engagements while 1,270 people engaged with the conversation on Twitter. The grand finale "Live Race" culminated in a press conference — attended by more than 100 media representatives — in which @GarnierMenID announced @Joe_Taslim as its new brand ambassador. The story was featured as breaking news on Indonesian TV.

Twitter helped us successfully kick off the year as the No. 1 leader in the men's facial care market, both from the business side and also in terms of communication strategy. We managed to increase our market share by 1.5% and grow twice as fast as the market.
Brands are connecting with people on Twitter in unique and creative ways. And so can you.
Successful marketing efforts start with knowing your audience. Twitter's tools help you dig deep.