Case Study
How Flipkart leveraged Twitter to drive shopping excitement during the #BigBillionMuqabla 2021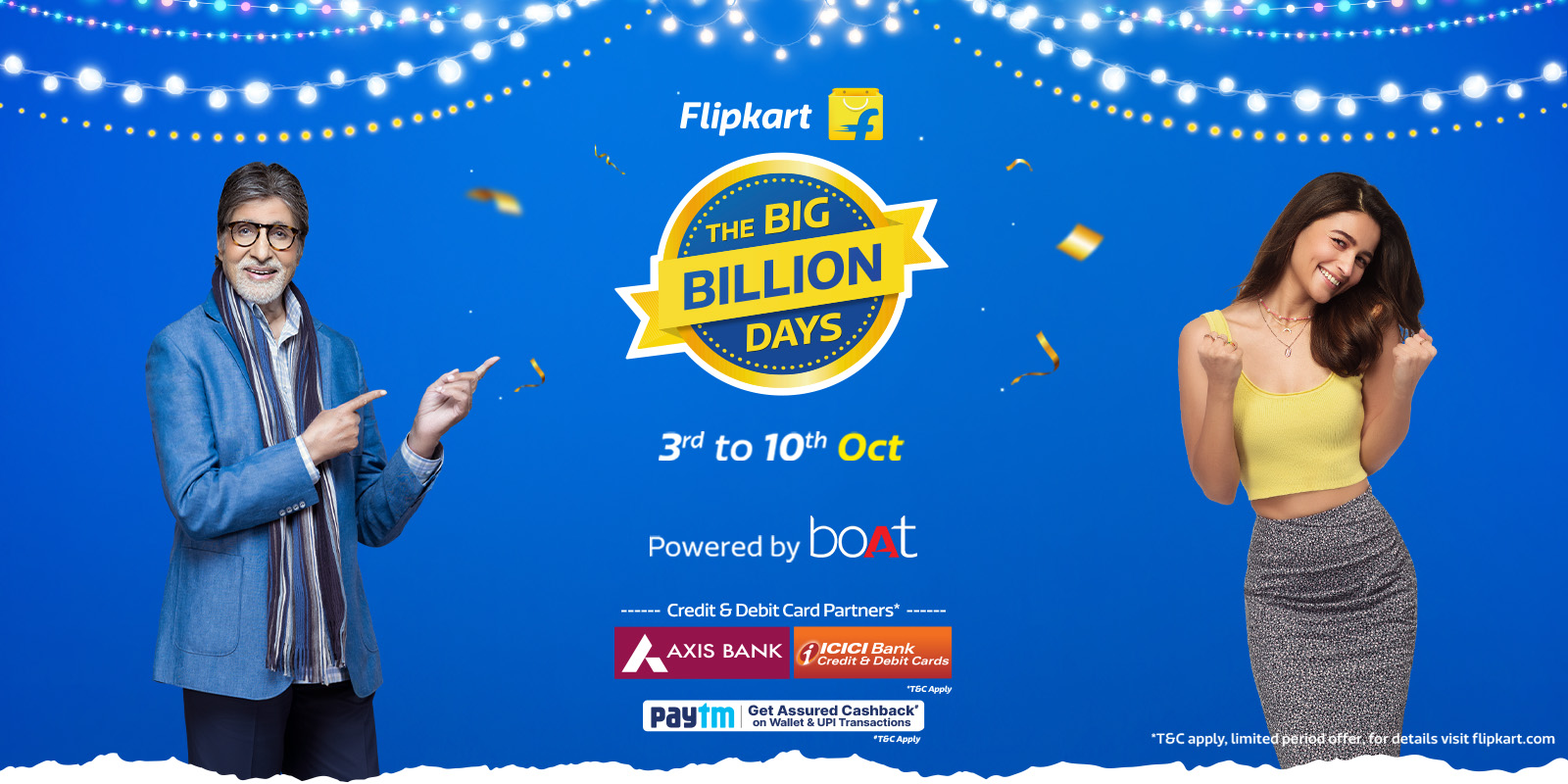 One of India's most anticipated e-commerce events, the @Flipkart's Big Billion Days Sale, is an annual treat for all shoppers. Last year, Flipkart won hearts and customers through its Emoji Engine idea — an #OnlyOnTwitter campaign that paired a unique emoji with an attractive offer. Riding high on this success, Flipkart wanted to make a splash with its growing audience during the Big Billion Days Sale in 2021 as well.
But the brand faced a challenge: how could it address the unique needs of its very diverse audience?
No stranger to innovation, @Flipkart partnered with Twitter's brand strategy team, NEXT, to launch the BBD Personal Shopper activation — becoming the first brand to use Promoted Moments in the E-commerce category. Seeking to connect with its shoppers, @Flipkart also turned to Twitter to interact with them in new and meaningful ways.
@Flipkart's multi-pronged strategies stimulated sustained buzz around its sale and galvanized its consumer base. So, how did this magic happen? 

The brand personalized each aspect of its campaign. It kicked off #BigBillionMuqabla with unique branded emoji and followed it up with a Promoted Moment to increase brand visibility. This strategy, in particular, was designed to help users unlock special deals and offers based on their preferences and selections.
Building momentum through evocative elements.
Leveraging Moments to drive engagement.
Compelling creative assets.
With customization and personalization at the heart of @Flipkart's creative strategy, it successfully drove interest and participation from users at the back of a series of relatable creatives.
 
A persuasive strategy coupled with personalization helped @Flipkart to execute a dynamic and super successful campaign. #BigBillionMuqabla generated significant excitement amongst users driving participation delivering over 76M impressions, 6.15M engagements and 5.5M link clicks. Additionally, as per the Twitter Brand Survey, the overall campaign resulted in a significant lift across key parameters such as Brand Consideration (+9pp), Purchase Intent (+21pp), and Ad Recall (+25pp). The campaign generated a total conversation volume of 94K across all the 4 Hashtags which were used against the Custom Emoji.

Flipkart's Big Billion Days is India's most-awaited shopping festival, which adds true sparkle to the festive season. This year, we have scaled the Big Billion Days to new heights ensuring there is something special for every consumer. Leveraging the engagement & conversation-led creation capability of Twitter, we created a Personal Shopping Experience in the #BigBillionMuqabala activity. Using Twitter Moments millions of consumers discovered and voted for the top Big Billion Deals in a conversational & fun way - helping us drive meaningful brand engagements & break the clutter this festive season.
You want your message to be heard by the right person. Let Twitter's targeting capabilities help.
Reach your most valuable audience at scale when it matters most.