Case Study
Closeup drives positive sentiment with the launch of #freetolove campaign in the Philippines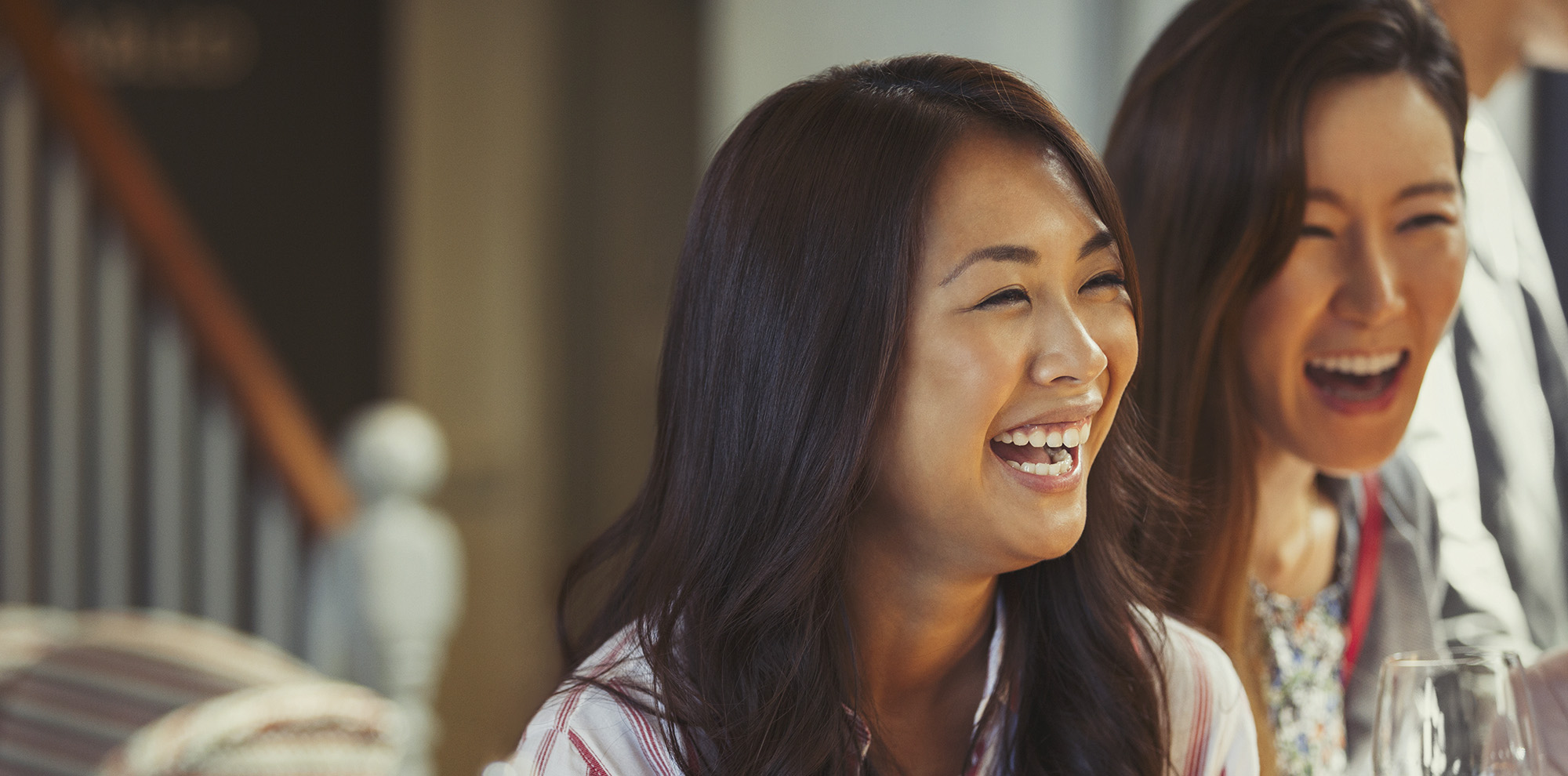 63.1%
40% higher than industry benchmark
CPV 10x
lower than industry benchmark
69%
positive brand sentiment - 2x increase vs. pre-campaign
Having stood for closeness for over 50 years, oral care brand Closeup (@CloseupPH) realized that getting close to someone you love is a universal instinct, but not a universal right. It launched its brand purpose campaign #freetolove to advocate for closeness as a universal right, helping young adults turn mutual attraction into action, free from judgement and self-doubt.
When launching #freetolove in the Philippines, @CloseupPH took to Twitter to drive awareness and talkability among 18-35 year old millennials. One in three Filipino millennials uses Twitter, and 90% of those look there for opinions on brands (Source: Global Web Index, 2018).
@CloseupPH created a Precision Marketing strategy, using Twitter's keyword and topic targeting tools among a combination of products. The brand targeted four specific segments within its 18-35 demographic:
●      Liberal Advocates: topics and keywords related to LGBTQ and other social causes
●      Romance Seekers: topics and keywords related to love, dating and romance
●      Closeup Engagers: those who have engaged with previous @CloseupPH campaigns
●      Broad 18-35: who are not Romance Seekers or Liberal Advocates
To connect with its audience on a human level, @CloseupPH ran Promoted Video featuring diverse real-life couples and their stories of being denied the freedom to love. The brand boosted its video's impact by running First View with Promoted Trend on select dates, when the video teaser would appear at the top of all users' timelines, while #freetolove stayed at the top of the Trends list. A Video Website Card meant that users could click through from the teaser to view the entire video on YouTube.
To drive further engagement and talkability among millennials, @CloseupPH used Auto Responder and Promoted Tweets from influencers and local content creators.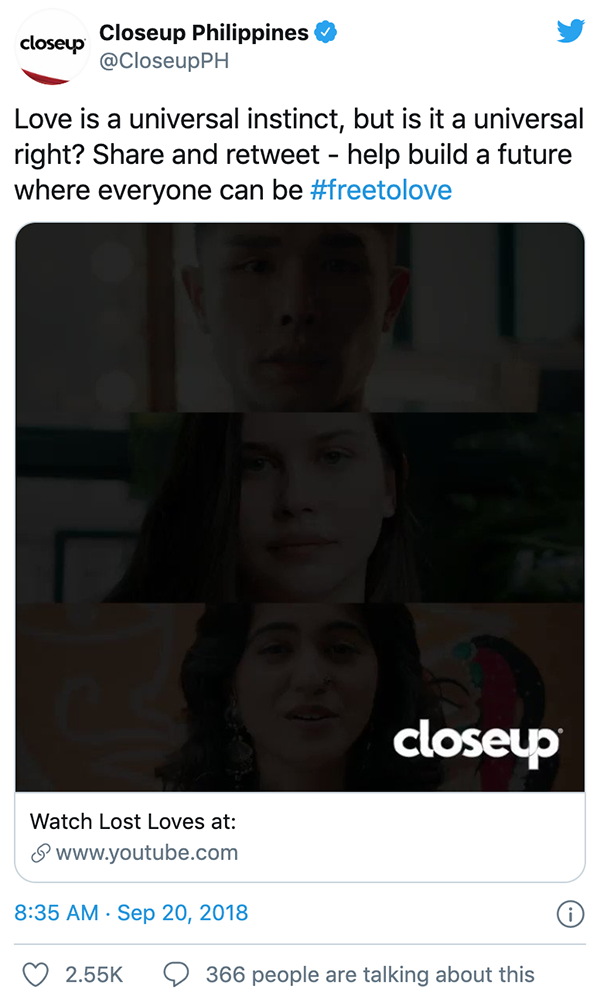 Win nationwide awareness with First View 
@CloseupPH used First View with Promoted Trend to gain critical mass for #freetolove, especially during the first two weeks of the campaign.
By clicking or tapping on @CloseupPH's Video Website Cards, people would could go deeper into the campaign: either viewing the long-form video, or learning more about the movement and downloading a white paper on @CloseupPH's website.

Let influencers amplify your message
By running Auto Responder and Promoted Tweets from influencers who shared their own #freetolove stories, the campaign gained credibility, and generated healthy debate. Influencers' Tweets delivered even higher engagement rates than brand-originated posts..

The #freetolove campaign generated one of the highest view rates in the Philippines at 63.11%. The #freetolove hashtag generated 99% positive sentiment, with people showing support through their own new posts or Retweets. Likewise, positive sentiment for @CloseupPH from 33% before the campaign to 69% during the campaign period. On top of the excellent performance of the paid campaign on Twitter, #freetolove also generated excellent earned media which was estimated to be 60% of total paid media investment.

While reach is important, targeting is even more so. What's unique about Twitter is its users. They are often first-time movers and open to new ideas – so are our consumers. Through Twitter, we have been able to join in the conversations that matter for our business and connect better with our consumers.
You want your message to be heard by the right person. Let Twitter's targeting capabilities help.
Successful marketing efforts start with knowing your audience. Twitter's tools help you dig deep.