#BestOfTweets 2021 Thailand: The champions got crowned!
#BestOfTweets 2021 Thailand: The champions got crowned!

A celebration of brands that championed innovation, creativity and purpose.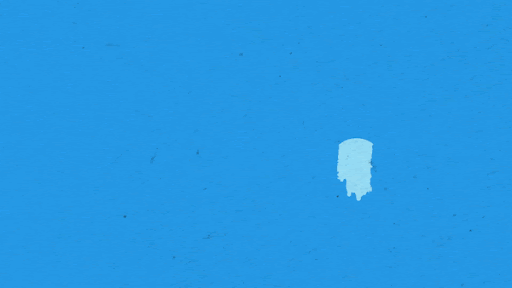 It's one thing to be trending — another to leave a lasting impression.
Amidst all the ups and downs of 2021, these are the champions that fought off many challenges and Tweeted all the way to the crowns. From groundbreaking launches to the most creative use of Twitter, these winning brands made us laugh, cry, reply and Retweet.

Let's give it up for the standout brands and campaigns that are crowned #BestOfTweets Thailand this year.

Best Campaign for Driving Positive Change in Society
Our pick: @BumrungradH with #เราเลือกได้ (We Can Choose)
This campaign is nothing short of inspiring. The hospital asked people on Twitter to join the conversation to help cheer up and encourage those who are facing cancer. At the heart of the gentle but powerful campaign is the true story of a doctor who detected the disease early enough to treat it - and ultimately defeat it. 

Thank you, @BumrungradH, not only for saving lives, but also for driving the positive conversations that give people the hope to fight back - and let them know they're not alone. 

Keep fighting the good fight, Bumrungrad!

Our pick: @yslbeautyth with #YSLBEAUTYTHxBAMBAM
"I don't follow the rhythms, I create my own beats" is BamBam's motto as the newest ambassador of YSL Beauté Thailand. It perfectly encapsulates the brand's belief of pushing beauty norms and boundaries across everything they do. Bold and innovative, @yslbeautyth is one of the first beauty brands in Thailand to embrace a male ambassador.

The launch went above and beyond the typical brand representative relationship - it distilled the essence of BamBam's personality and values to connect with fans.

YSL Beauté used their voice and their platform to encourage Thais to be who they are, in full colour. And this award was won with flying colours!

Agencies: Wavemaker and CD Media
Our pick: @laysthailand with Lay's Max
There's so much to love about the fun-filled 'Lay's Max' campaign and its upbeat videos.

A masterclass in video best practice, Lay's perfected the effective use of short videos and the "plan with sound-off, delight with sound-on" strategy. The campaign also combines the power of always-on video and the power of KOL giants - Thai celebrities Bright and Milli - to bring sass and zing to the launch. What a crunch of a campaign!

Agencies: Mindshare Thailand and Showroom 111
Best Campaign from a Newcomer
Our pick: @SimplusTh with #SimplusTH Super Brand Day
New consumer electronics e-commerce platform Simplus has only been on Twitter for less than three months, but the brand has already made a big splash among the young, savvy but price-conscious consumers.

The #SimplusTH Super Brand Day campaign ticked all the right boxes. It connected with mega shopping moments and shopping conversations on Twitter to drive lower-funnel metrics such as consideration and conversion.

The brand also masterfully tapped into the power of Twitter fandom. @SimplusTh partnered with Thai Twitter's favourite celebrity, actor Win Metawin, to introduce the brand in Thailand, driving top of mind awareness among its young audience. 

The results? The campaign helped Simplus achieve record sales, while its Lazada store saw a 55% lift, with nearly 10% of its online footfall came from Twitter.

Super success for the Super Brand Day!

Our pick: @AIS_Thailand with #AIS5Gที่1ตัวจริง (AIS 5G is Number One)
The Thai telco giant re-launched its 5G campaign on Twitter with the proven format of Tease, Reveal and Sustain, but took it to the next level with lots of creativity.

@AIS_Thailand didn't only connect to Twitter's fandom - by engaging with K-pop superstars, but it also masterfully leveraged the content and creatives that fans truly loved. AIS also combined that with the power of video and Branded Hashtag that triggered a custom emoji for the launch!

And another secret from AIS' launch playbook: planning for a multi-platform campaign but always started with Twitter to create hype and lead the conversations.

Talk about a high-speed to success! 

Agencies: Mindshare Thailand and 4NOLOGUE CO., LTD.
Best Connection to Culture
@SkinsistaTH with #SSHonestReview
On Twitter, cultural moments are shaped by the conversations and communities around it.

Skincare brand Skinsista tuned in to the beauty conversations on Twitter to understand where audiences were at. What they learnt was that the beauty and skincare culture on Twitter is built on reviews - specifically, honest reviews.

@SkinsistaTH leaned into their discovery by launching the Skinsista #SSHonestReview campaign to promote authentic and honest feedback from their customers. 

Once the floodgates opened, the #BeautyTwitter community eagerly hopped on, with hashtag #SSHonestReview seeing 6.4 million engagements and nearly 170,000 reviews. Witnessing such great results, @SkinsistaTH sustained the conversations by Allowlisting those who Tweeted their reviews, creating a virtuous circle of positive conversations.

Now that's a happy pairing of paid and earned media!

Our pick: @netflixth

Most Tweeted about Brand: @netflixth

There are good reasons @netflixth  garners so much positive swirl around them. Sure,  Netflix has fantastic content, but they've also developed a great knack for driving engaged - and oftentimes organic - conversations around that content.

To drive awareness of their new shows or movies, @netflixth has also launched many successful campaigns that intrigue and instigate people to watch the content - and then talk about them.

Another mastery that Netflix has achieved is the art of authentically tapping into cultural moments through Twitter, such as Songkran or that time a Thai Netflix documentary won at the International Emmys.

Across all their efforts, @netflixth consistently puts their brand front and center in a way that's present but never intrusive. It's a delicate balance that keeps the brand relevant, fresh and exciting - and ultimately a brand that people are excited to talk about! 

And that's how Netflix Tweeted their way to the top of the chart!

Our pick: @SpotifyThailand with #2020Wrapped
Every year-end, Spotify launches their tentpole campaign which unveils insights on everyone's favourite playlists. While in line with global themes, the activation in Thailand was highly localised so as to connect with Thai listeners in a culturally and emotionally relevant way. 

Thailand's #2020Wrapped campaign zeroed in on the trend that Thais are increasingly heading to Twitter to support local artists and talk about their music. To supercharge the campaign, @SpotifyThailand used a combination of customised Twitter solutions, including Branded Hashtag, Like to Remind, Artist Allowlisting, and more, making it loud and clear that while everyone is unique, we are all connected by our shared interests. 

Spotify shows us that music, and talking about music - can bring us all closer. 

What's your 2021's #SpotifyWrapped looking like?

Agencies: UM Singapore
See the winners from other markets: